These super healthy vegan protein pancakes are thick, soft, fluffy and The recipe is packed with over 30 grams of protein!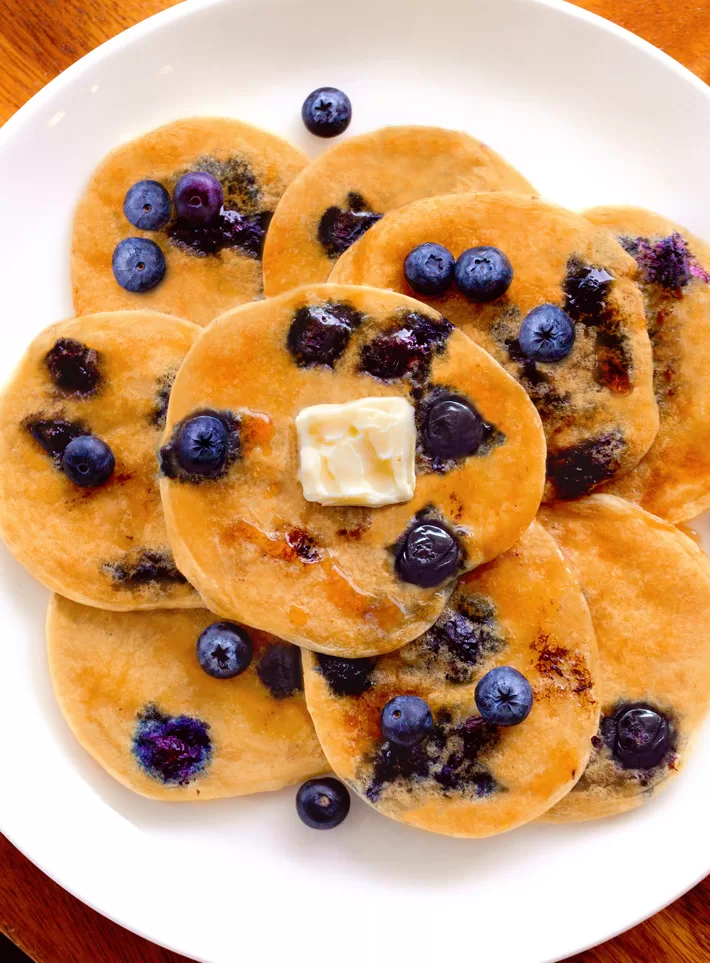 Best eggless protein pancakes.
Looking for healthy and delicious plant-based breakfast options?
These vegan protein pancakes are recipes to try. Incredible amount of protein per pancake, all under 250 calories.
One fluffy bite takes you back to the soft, classic pancakes found in '50s-style diners topped with butter and rich maple syrup.
The breakfast is also very substantial, giving you morning protein and energy to keep you going even on a busy day.
Readers also love these protein brownies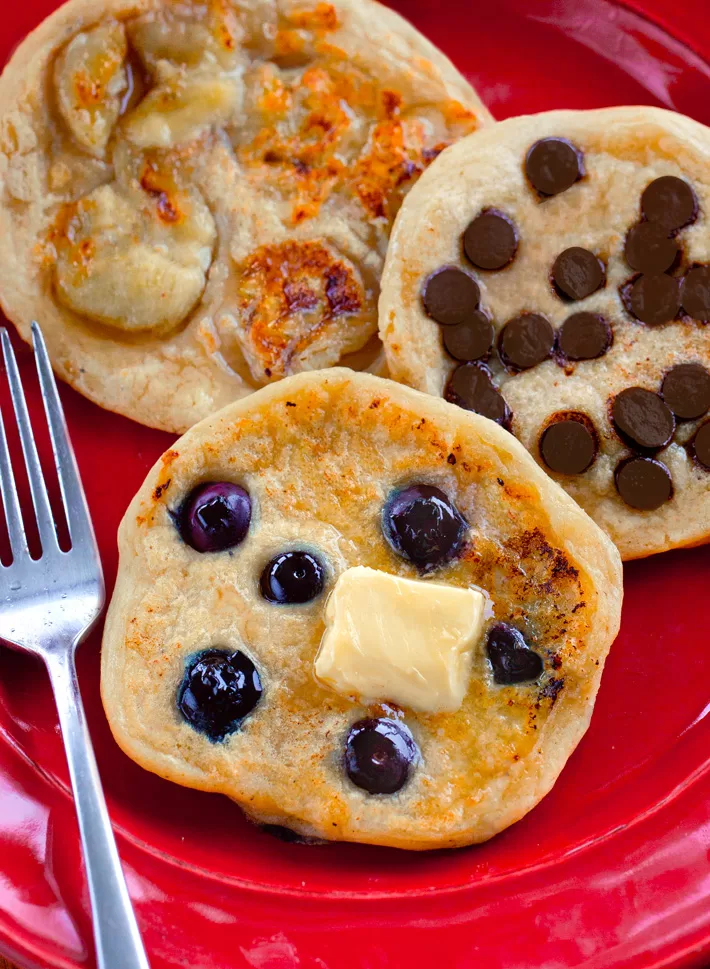 Easy protein pancake recipe.
Here are some of my favorite flavor options. It's so much better than IHOP!
You can also add different mixins to each pancake. That means the whole family can enjoy their favorite flavors.
Blueberry protein pancakes: Stir half cup berries into dry ingredients. Alternatively, tuck some fresh or frozen blueberries (or strawberries, raspberries, or cherries) into each pancake right after you ladle the dough into the pan.
Chocolate protein pancakes: Use your favorite chocolate protein powder. Throw a handful of small chocolate chips into the batter. Topped with homemade Nutella.
Banana protein pancakes: Mix 4 teaspoons of cinnamon into the protein pancake batter. After cooking, top with sliced ​​bananas and chopped walnuts.
Protein Peanut Butter Pancakes: Mix 2 tablespoons of peanut butter or almond butter into pancake batter. Add the peanut butter little by little to the finished pancakes and heat gently.
Also try our popular banana oatmeal cookies
Watch the vegan protein pancake recipe video above.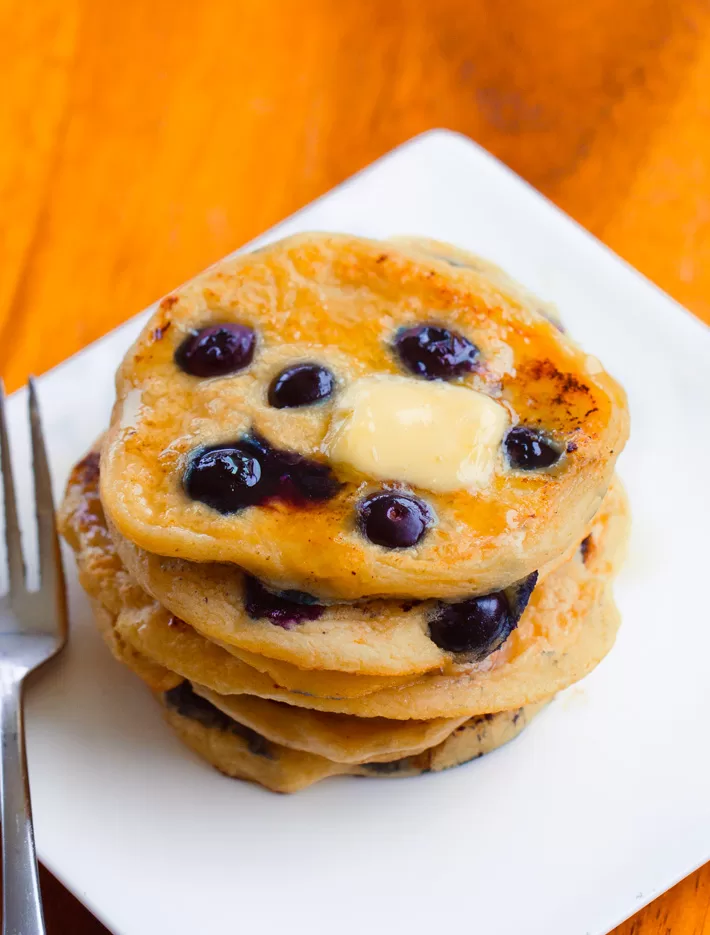 Ingredients for Healthy Vegan Protein Pancakes
Here's what you'll need to make the recipe: flour or oats, baking powder, water or milk of your choice, a pinch of salt, optional vegetable or coconut oil or nut butter, optional sweetener, and protein powder. .
No eggs, no flax eggs, no pancake mix, no bananas!
Flours that work include spelled, white all-purpose flour, or oat flour for gluten-free protein pancakes. Some brands of all-purpose gluten-free flours may work as well.
Flour-free and keto low-carb protein pancake options made with almond flour are also included below.
For even more plant-based protein, look for high-protein, dairy-free milk. Add an extra 5 grams of protein to your recipe for a total of up to 35 grams of protein.
Or, if you're counting calories, use almond milk or water.
Healthy breakfast recipes are low-calorie, low-fat, soy-free, dairy-free, gluten-free, egg-free, oil-free, high-fiber, and, of course, high-protein.
If you're a fan of the famous Kodiak Power Cake Flapjack and Waffle Mix, you'll also love these homemade pancakes.
Don't you want pancakes? Make a batch of vegan waffles or vegan French toast instead.
What type of protein powder should I use in my recipe?
There are so many protein powder options in grocery stores these days.
Looking around the vitamins and health foods section, you'll find pea protein, soy protein, brown rice protein, pumpkin seed protein, and hemp protein among the non-vegan egg whites, casein, collagen, and whey protein powders on the shelves.
These vegan protein pancakes contain vegetable pea protein powder.
Try different brands to find your favorite. Feel free to let us know what brands and flavors you used, as it may be of great help to other readers.
I prefer to use unsweetened protein powders because I know some flavored varieties contain artificial aftertastes. Please try it here and report back.
If you like pancakes without protein powder, try these vegan pancakes.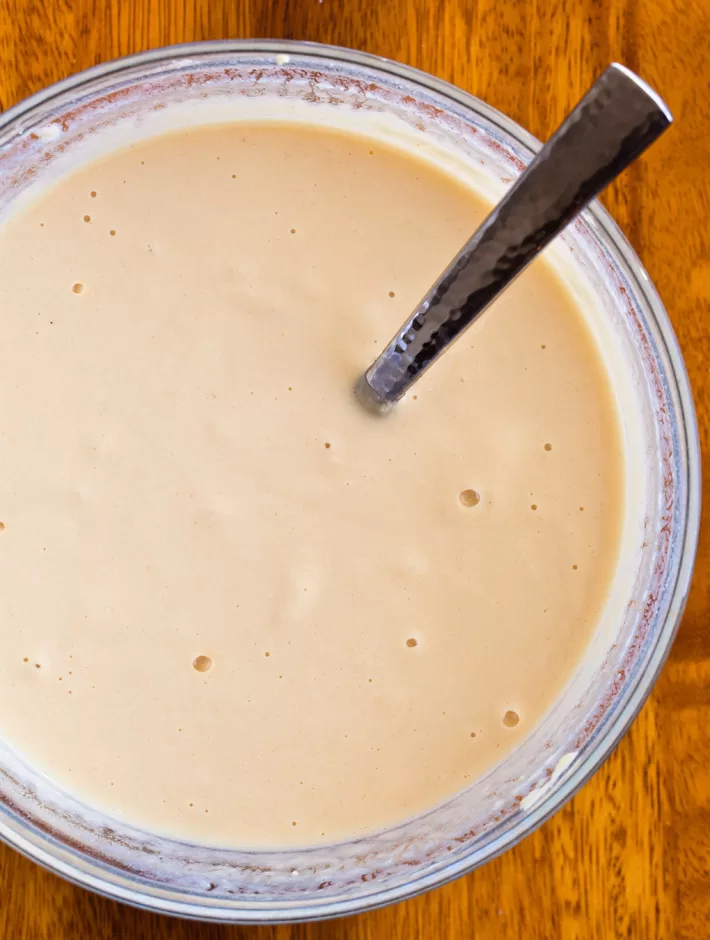 How to make vegan protein pancakes
Stir all dry ingredients in a medium mixing bowl. Add blueberries, chocolate chips, or other add-ins if desired.
Whisk together the wet ingredients to make a protein pancake batter. Depending on the type of flour and protein powder you are using, you may need to add more liquid.
Grease a nonstick skillet with oil spray, coconut oil, or vegan butter. Place it on the stove and set it to medium heat.
You can test the readiness of the pan by adding a drop of water. When the water sizzles, the pan is hot and ready to make pancakes.
Drop a small ladle of dough into the skillet, leaving a little space between each pancake. Bring to a simmer.
Once the edges are dry, flip the pancakes over with a spatula and bake for an additional 1-2 minutes. Transfer to a plate and re-grease the skillet each time you make vegan protein pancakes.
Top with maple syrup or pancake syrup, vegan butter, or powdered sugar and raspberry or strawberry slices and coconut whipped cream.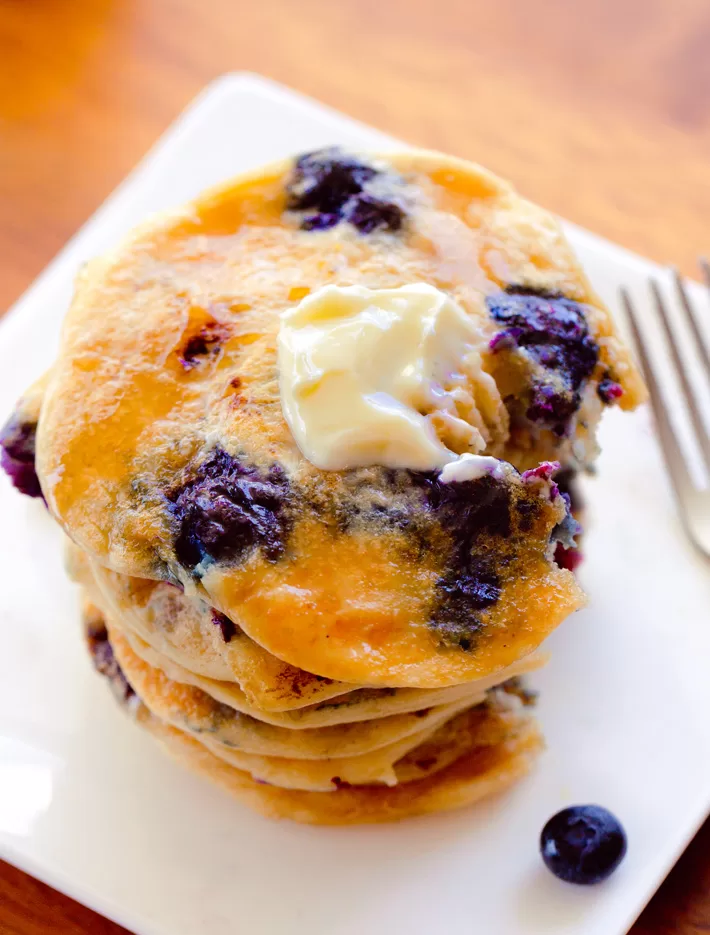 best protein pancake tips
Making smaller pancakes or silver dollar pancakes will cook them more evenly so the edges won't be crispy or burnt and the middle will stay raw. Typically, this one serving recipe of him makes 6-8 pancakes.
Another way to prevent pancakes from cooking unevenly is to cook the pan or griddle over low heat, rather than medium or high heat.
For fluffy pancakes, leave it for about 10 minutes to thicken the dough. Add more water if you prefer thinner pancakes or crepes.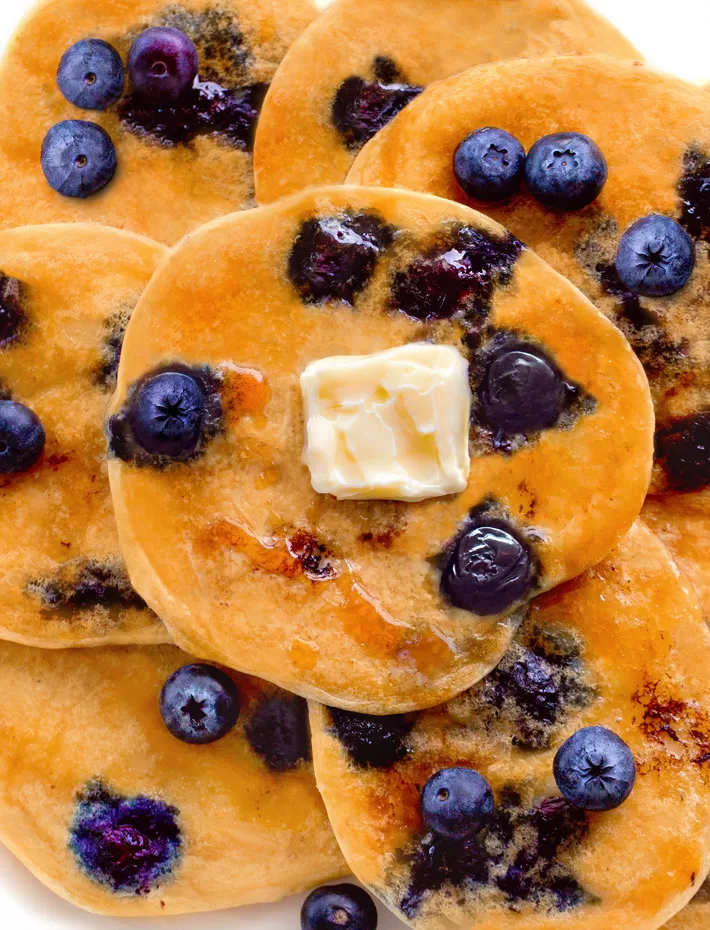 Storing protein pancakes
Allow leftovers to cool on plates before stacking in airtight containers. Place wax paper or parchment between each pancake to prevent sticking when thawing later.
Store pancakes in the refrigerator for 3-4 days. Alternatively, freeze leftover pancakes for up to 2 months and thaw in the microwave, stovetop, or warm oven.
To save time in the morning, vegan pancake batter can be made the night before and refrigerated in a container with a lid.
Use leftover protein powder for protein pudding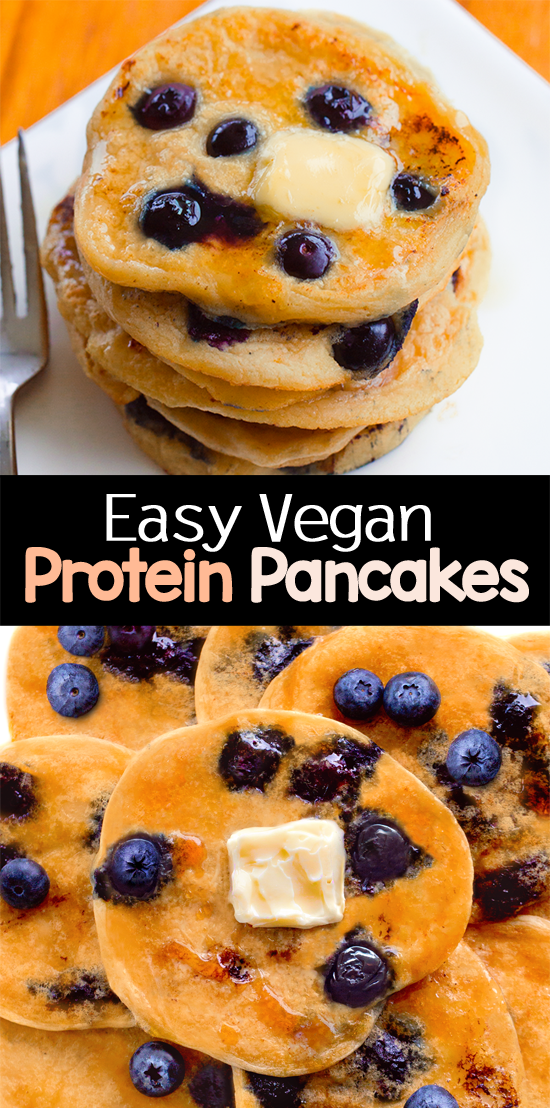 1/3

cup

flour

(or try these keto pancakes)

1/3

cup

protein powder

(26g)

1

1/2 teaspoon

baking powder,

1/4 teaspoon salt

3/4

cup

milk or water of your choice,

above as needed

2

teaspoon

oil or nut butter,

or omitted for fat-free

1

tablespoon

sugar or sweetener of your choice,

or omitted for good taste
The vegan protein pancake recipe works with spelled, white, gluten-free all-purpose flour, or oat flour. Feel free to try other flours and report the results if you do.

Stir dry ingredients, then add wet to make pancake batter. Some flours and protein powders require more liquid, so add more until you get the consistency of a batter. To make fluffy pancakes, let the dough rest for 10 minutes. Grease a nonstick skillet well. Bring to medium heat. When the pan is hot (test by adding a drop of water; if it sizzles, the pan is ready) drop a small ladle full of batter into it and reduce the heat. Make smaller pancakes so they bake evenly. When the edges are dry, turn it over with a spatula and bake for another minute. Re-grease the skillet every time you make vegan protein pancakes.

nutrition information
high protein vegan breakfast recipe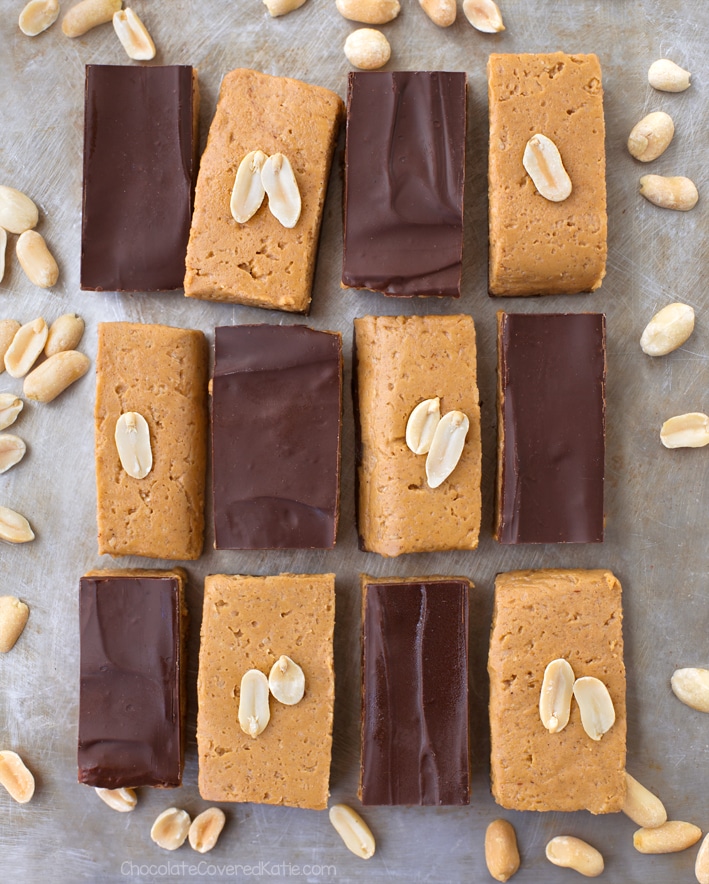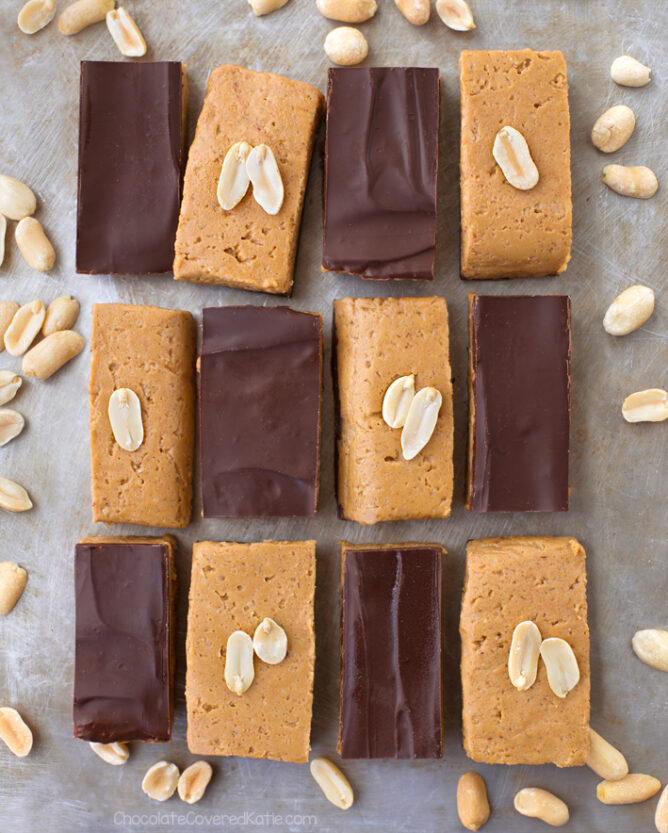 protein bar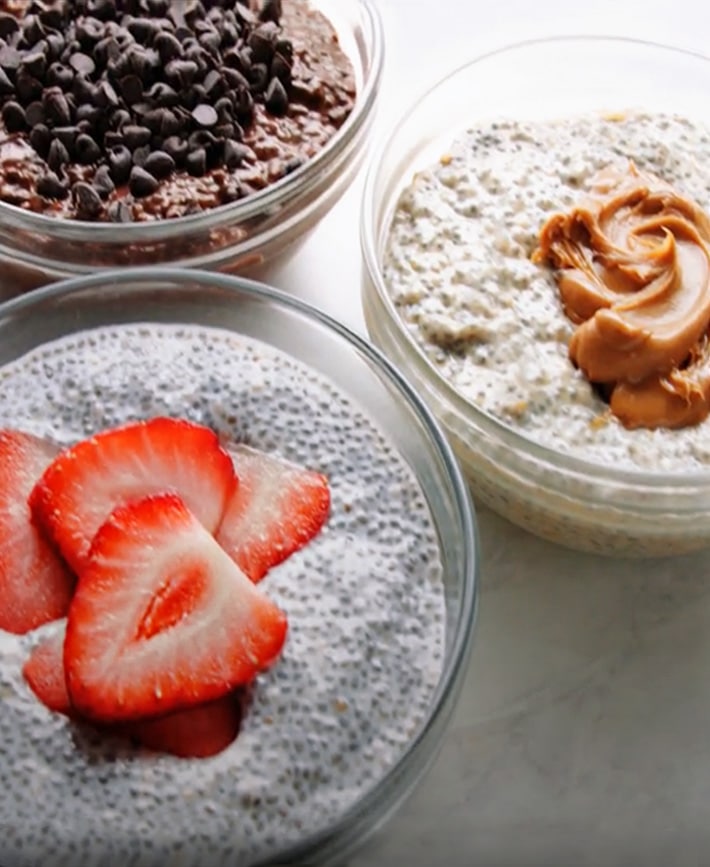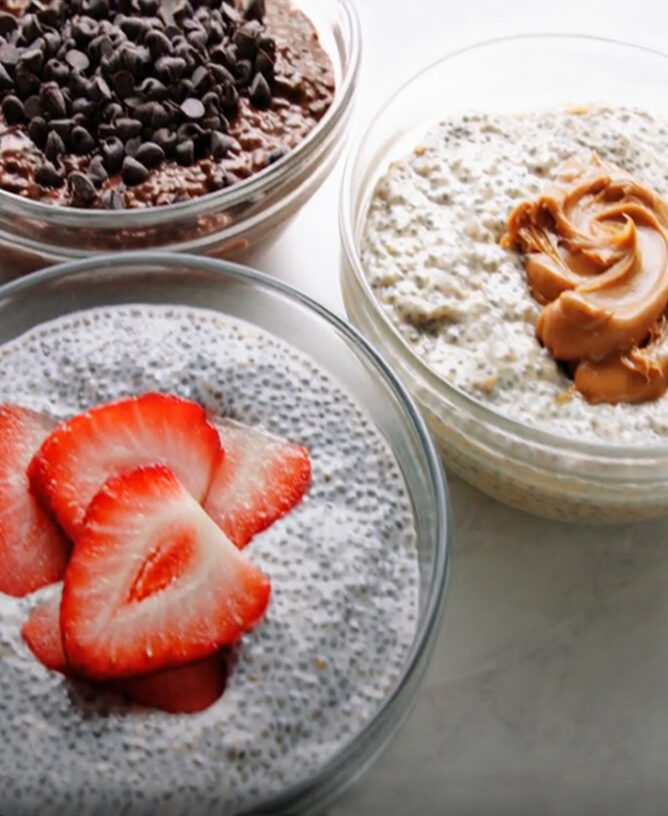 chia pudding recipe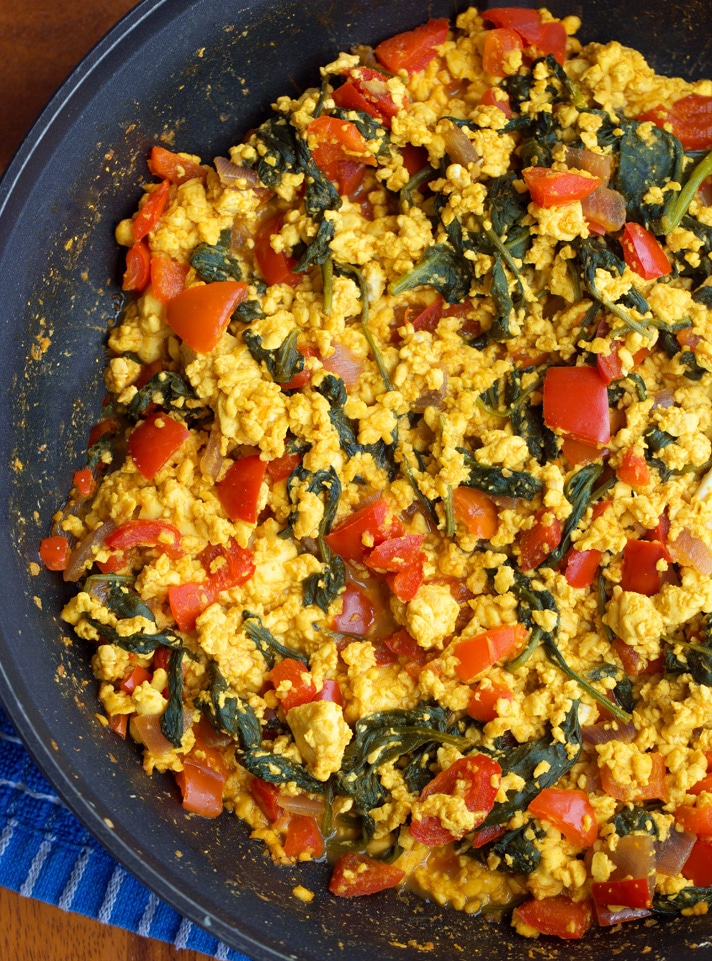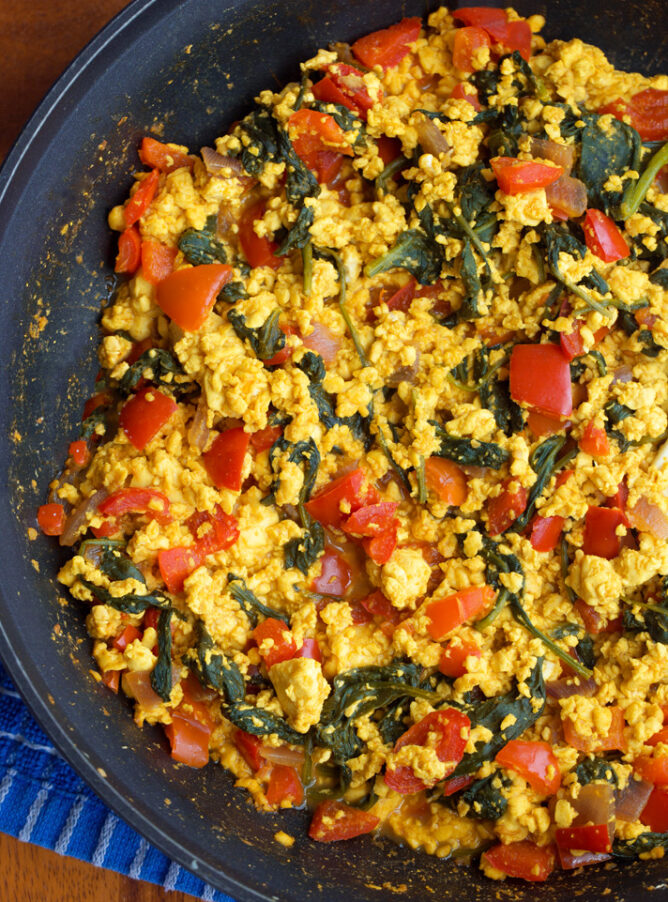 tofu scramble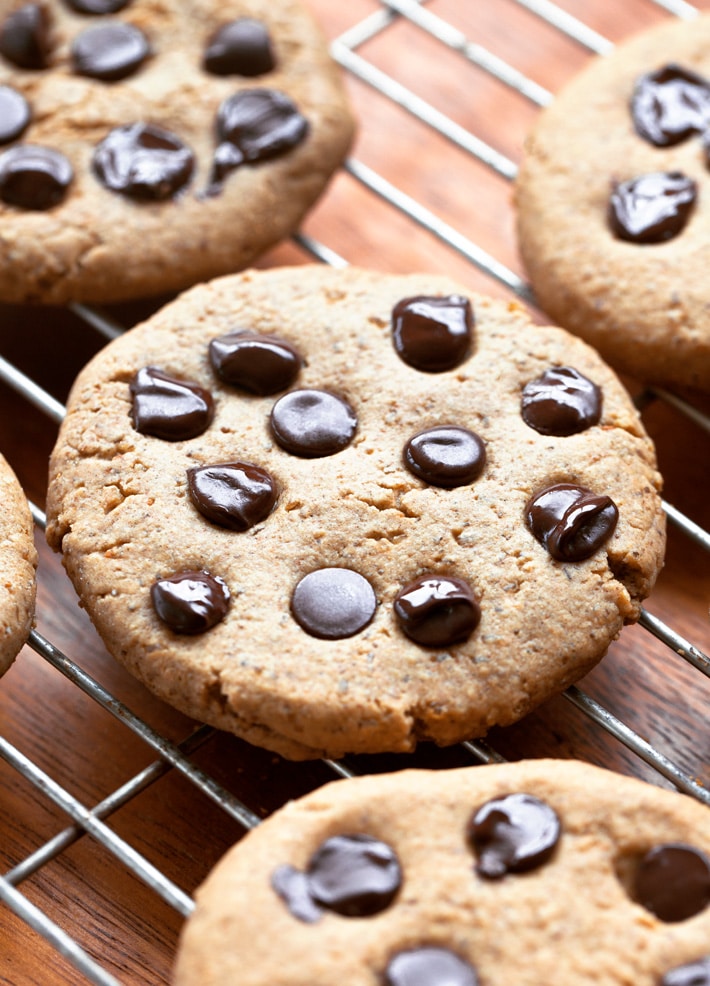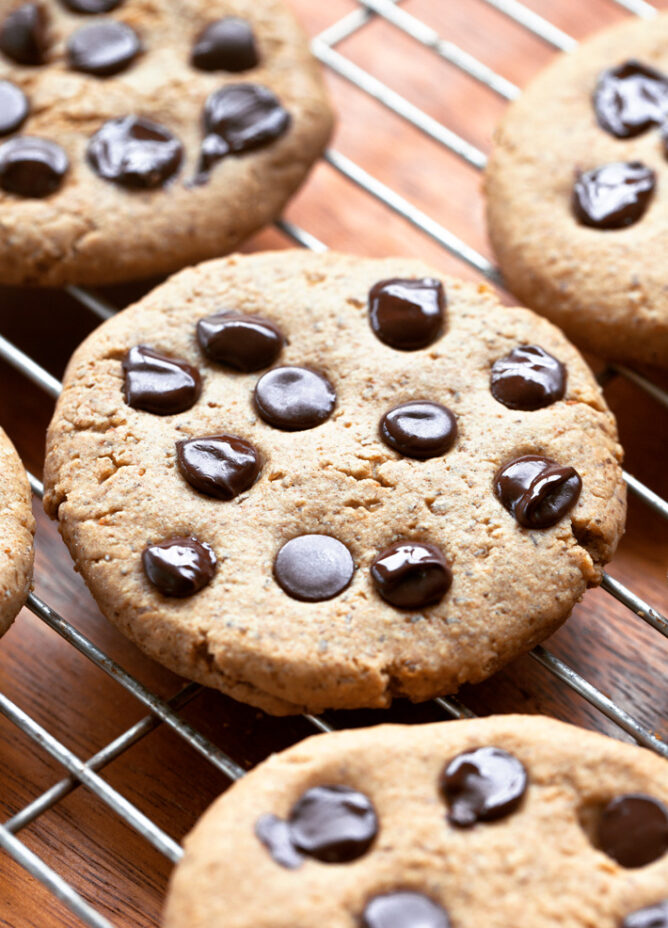 protein cookie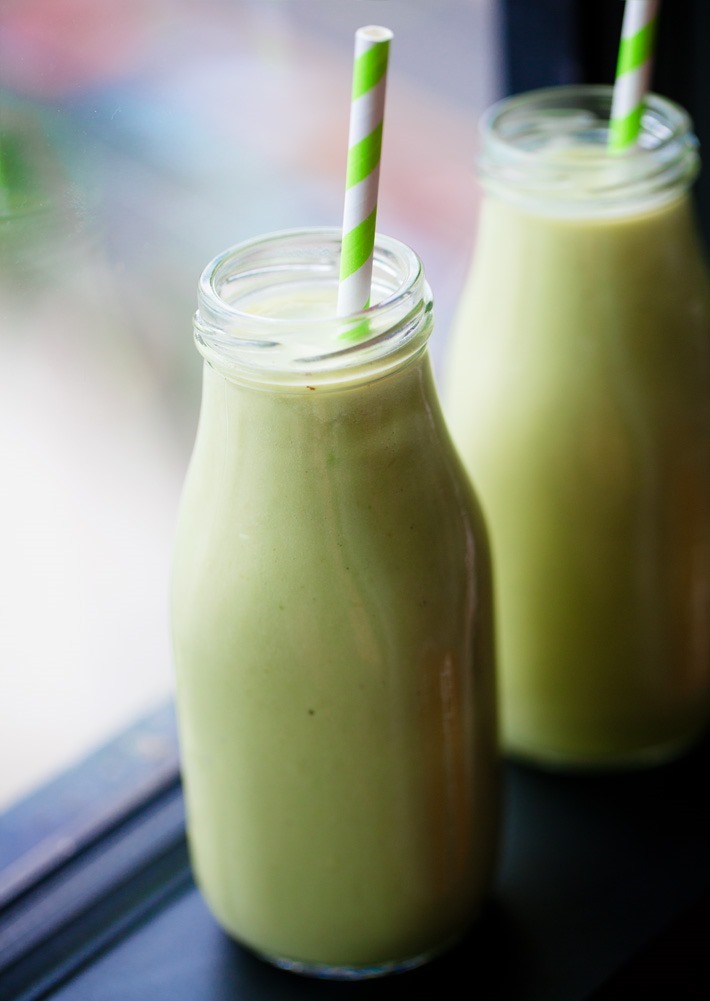 avocado smoothie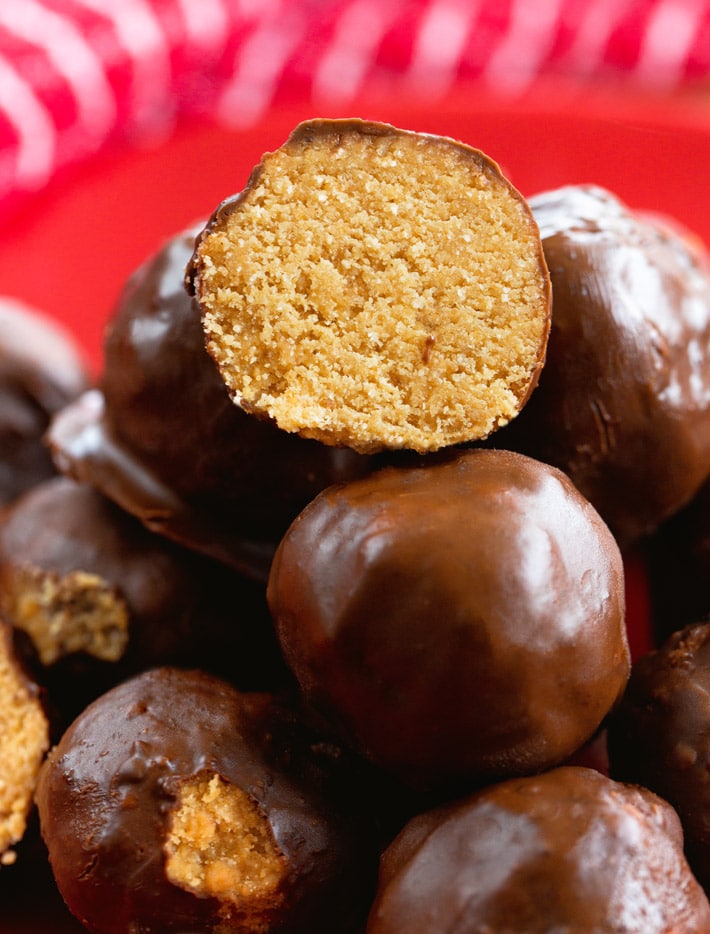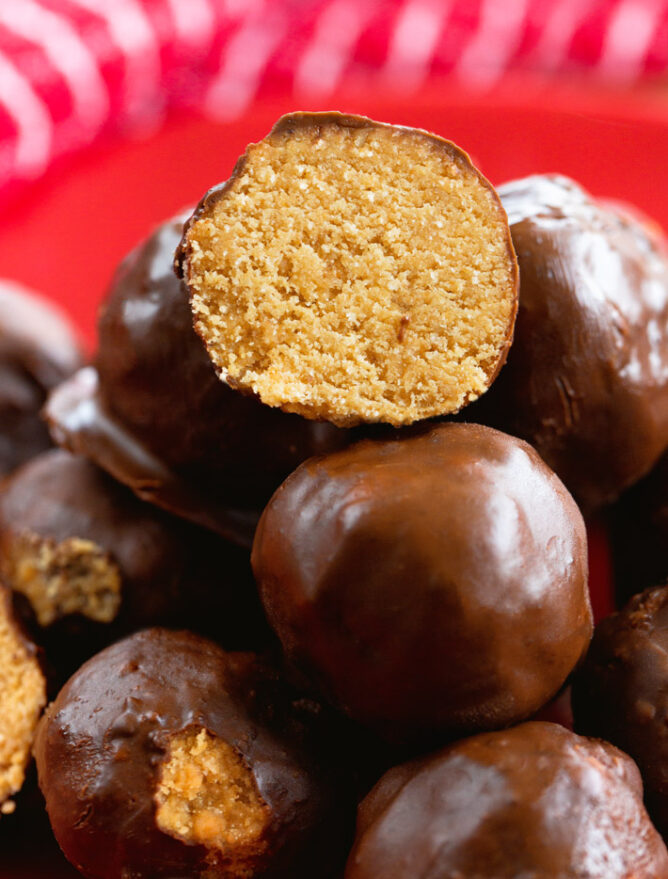 3 peanut butter balls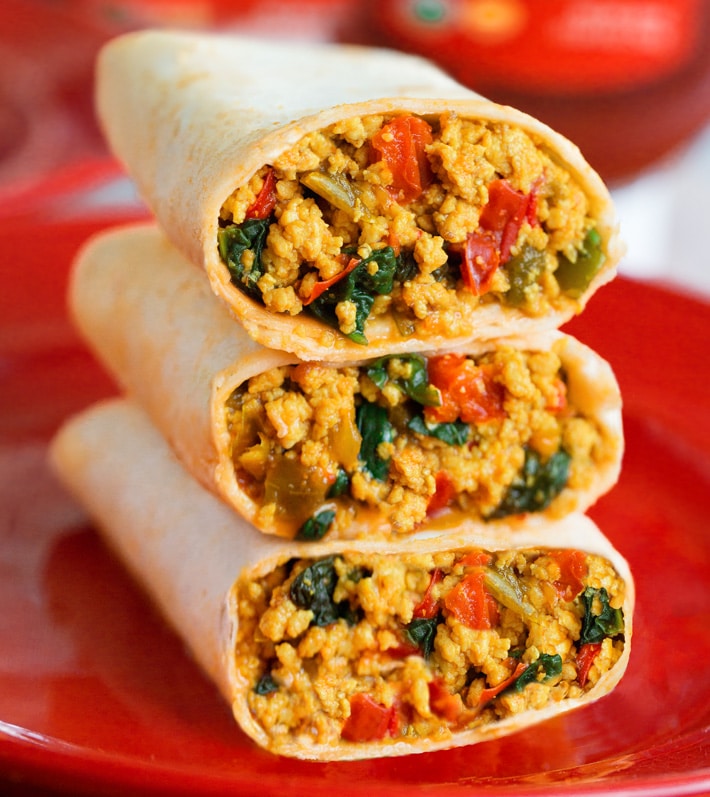 vegan breakfast burrito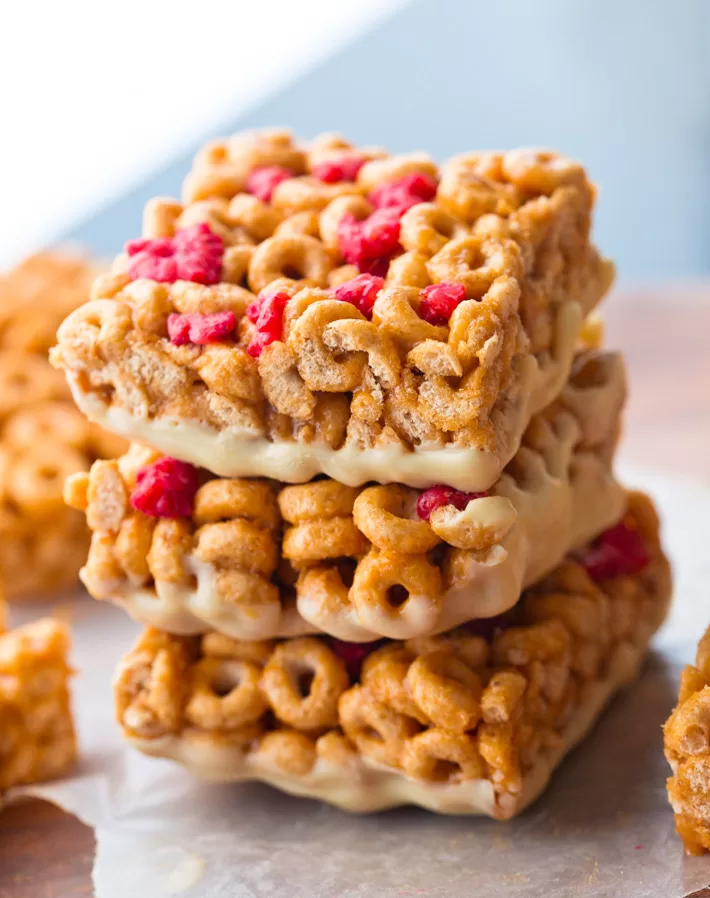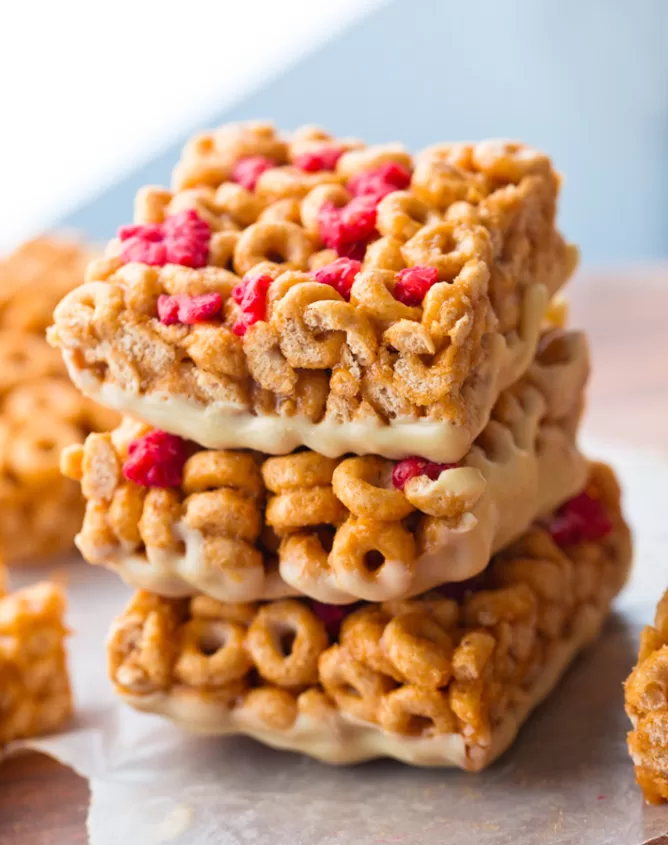 cereal bar