If you love homemade banana bread, you'll love this soft and moist Frosted Vegan Banana Cake recipe.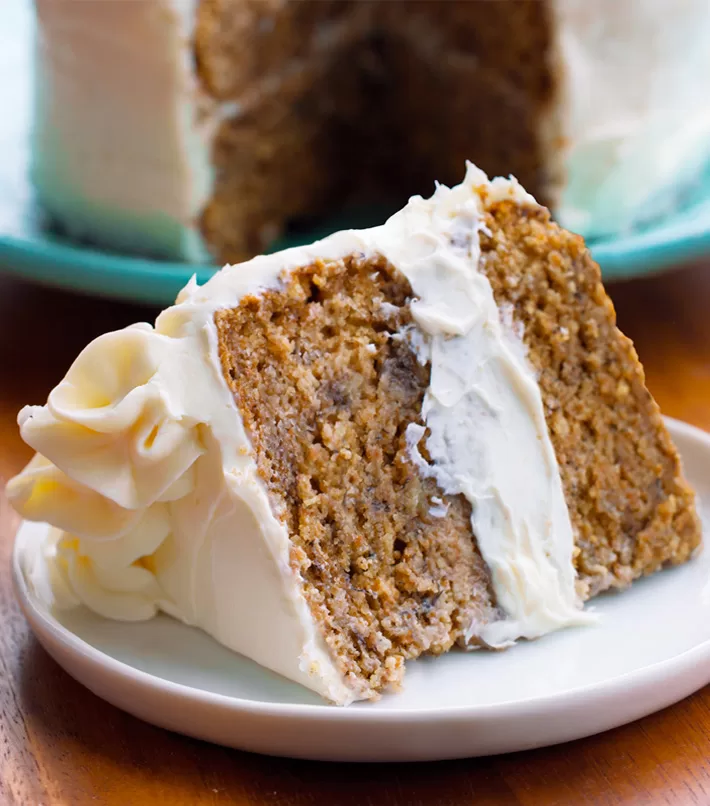 best vegan banana cake recipe
It has a light and fluffy texture and it's all about banana cake with two whole bananas inside.
The taste of rich caramelized banana, Delicious out of this world!
There is only 3 cups of sugar in the entire 2 layer cake. And that recipe can be oil-free, dairy-free, egg-free, gluten-free, nut-free, white-sugar-free, low-calorie, low-fat, and of course vegan.
Try making a vegan carrot cake
Watch the banana cake recipe video above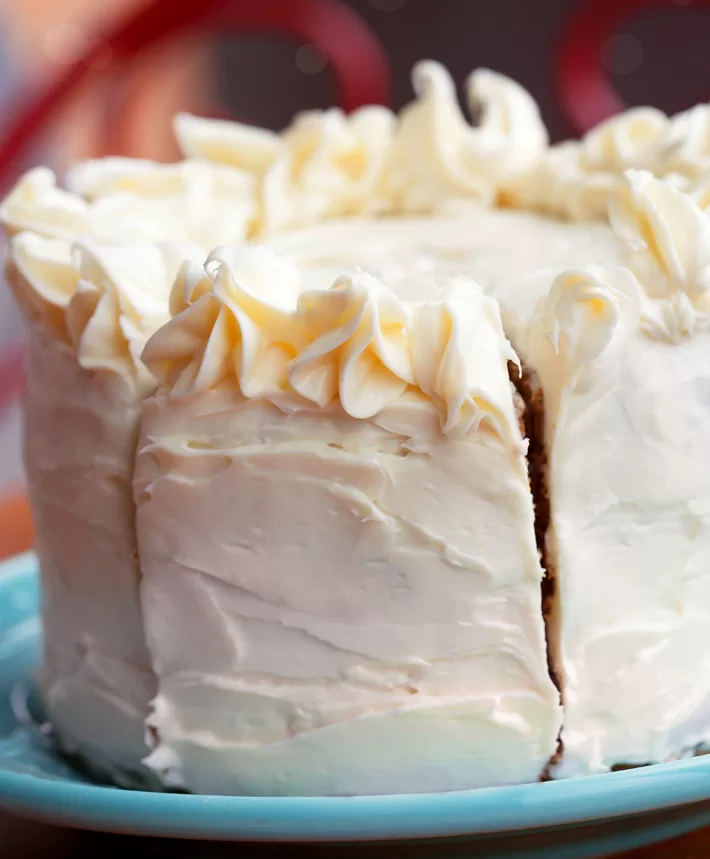 Vegan Banana Bread Cake Ingredients
You will need the following ingredients: Banana, Water, Baking Soda, Salt, Baking Powder, Pure Vanilla Extract, Flour, Vinegar, Sweetener, Optional Vegetable Oil or Coconut Oil, Optional Cinnamon.
This recipe works with spelled flour, white all-purpose flour, and some brands of gluten-free all-purpose flour. Not tested with whole wheat, pastry, coconut or almond flours. Cakes made with oat flour taste delicious, but are denser.
To make the banana spice cake, Add 1 teaspoon ground ginger, 1/2 teaspoon ground nutmeg, cloves and allspice. Increase the cinnamon to 1 tablespoon.
For chocolate chip peanut butter banana cake, Substitute an equal amount of softened peanut butter for oil. Mix half a cup (or more) of regular-sized or mini chocolate chips with the dry ingredients. Spread chocolate frosting over it.
Feel free to use any universal granular sweetener of your choice, such as regular sugar, unrefined coconut sugar, or evaporated cane juice. Or use xylitol or granulated erythritol for an added sugar-free option. I haven't tried liquid sweeteners (such as pure maple syrup) or stevia here, so I can't vouch for any of these alternatives.
Readers also love these 3 ingredient peanut butter balls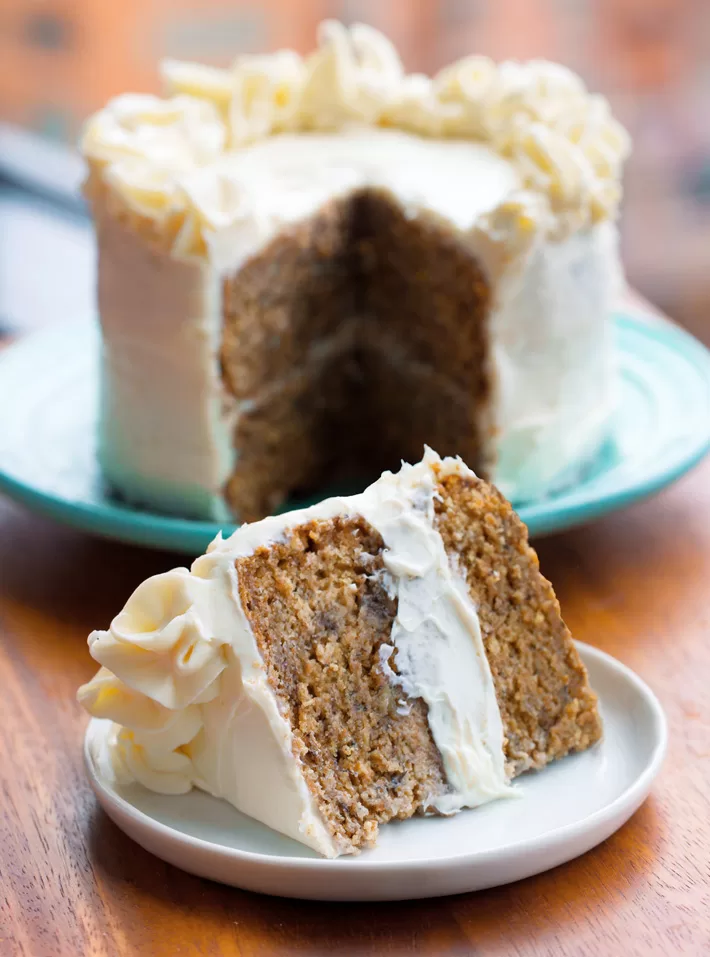 vegan hummingbird cake
A traditional hummingbird cake is a sweet banana-pineapple cake with cinnamon, pecans and cream cheese icing. Although native to Jamaica, it is also popular in the southern United States.
To turn this healthy vegan banana cake into a true classic hummingbird cake, you can replace the 3 cups of mashed bananas in the recipe below with an equal amount of canned finely crushed pineapple.
Drain the crushed pineapple before using, double the cinnamon, and don't forget to add the crushed pecans.
Top this homemade hummingbird cake with your favorite cream cheese frosting or my easy vegan cream cheese frosting recipe below. The compatibility with caramel frosting is also excellent.
Bake this classic applebread while the oven is hot.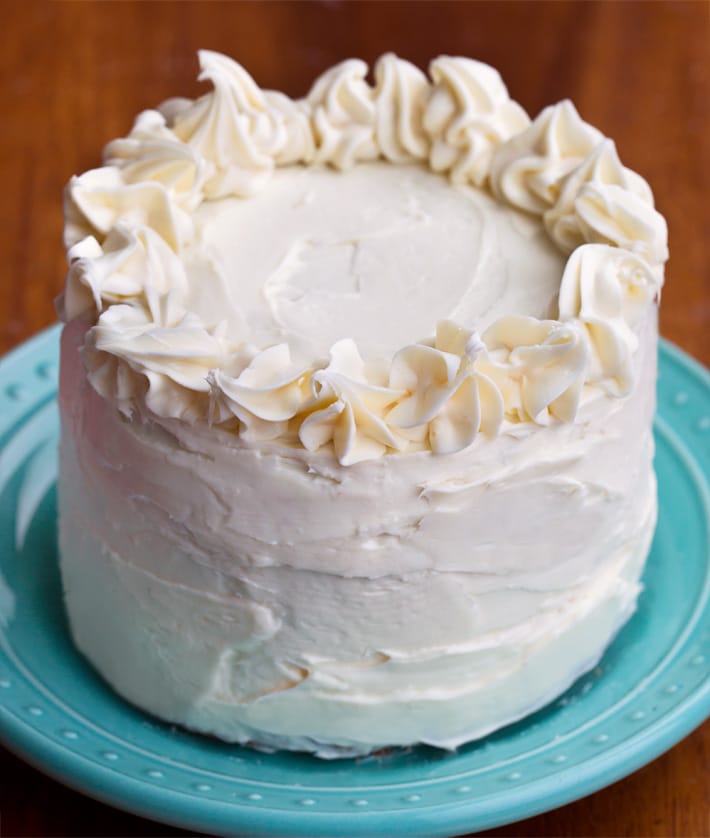 How to make a healthy banana cake
Preheat oven to 350 degrees Fahrenheit. Line two 8-inch round or square molds (or one 9-by-13-inch mold) with parchment paper or line them with parchment paper.
Whisk together all liquid ingredients, including bananas. You can also do this the night before if you want to save time (cover and store in the refrigerator after mixing).
Add all remaining ingredients to the liquid mixture and stir until evenly combined. To get the best cake texture and avoid a rich finish, it's important not to over mix gluten-containing baked goods.
Pour the banana cake batter evenly into the prepared mold. Place the breads side by side on the center rack of the preheated oven.
Bake cake for 30 minutes or until nearly spotless when a toothpick is inserted into center of cake. Allow to cool and then circle the sides of the pan with a knife before turning each cake over onto a plate.
If you don't want cake dust all over the icing, let the cake cool before frosting. In baking in general, cakes are often made the day before to keep them from getting hot when frosting is added.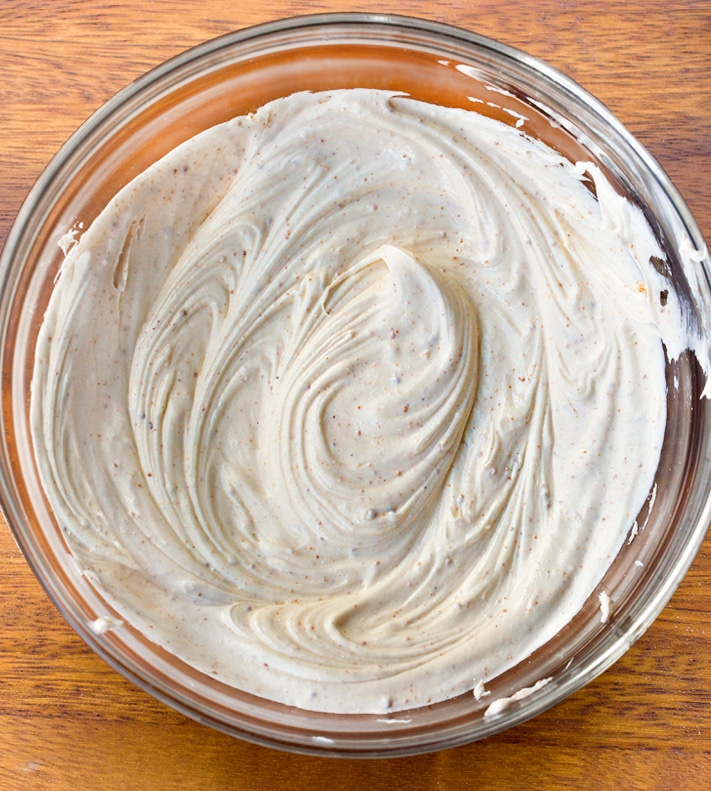 easy vegan frosting recipe
This banana bread cake tastes great when topped with store-bought or homemade vegan vanilla frosting, coconut butter, or even coconut whipped cream.
While not very healthy, both Duncan Hines and Pillsbury cream cheese frostings happen to be vegan, so they're good if you're in a hurry.
Or try this vegan cream cheese frosting recipe.
Mix 8 ounces of room temperature cream cheese (such as Tofti or Trader Joe's Vegan) or homemade vegan cream cheese with 4 ounces of butter (such as plant-based melts or Earth Balance) or coconut butter, 2 cups powdered sugar, and 1 teaspoon pure vanilla. Suit you. extract.
Add a little non-dairy milk of your choice, if desired. If you like, you can also mix in 4 teaspoons of cinnamon and a pinch of nutmeg and cloves.
This fluffy vegan cream cheese frosting recipe yields about 2 cups of frosting. I used about half a cup of dairy-free frosting for each layer of the vegan banana cake pictured.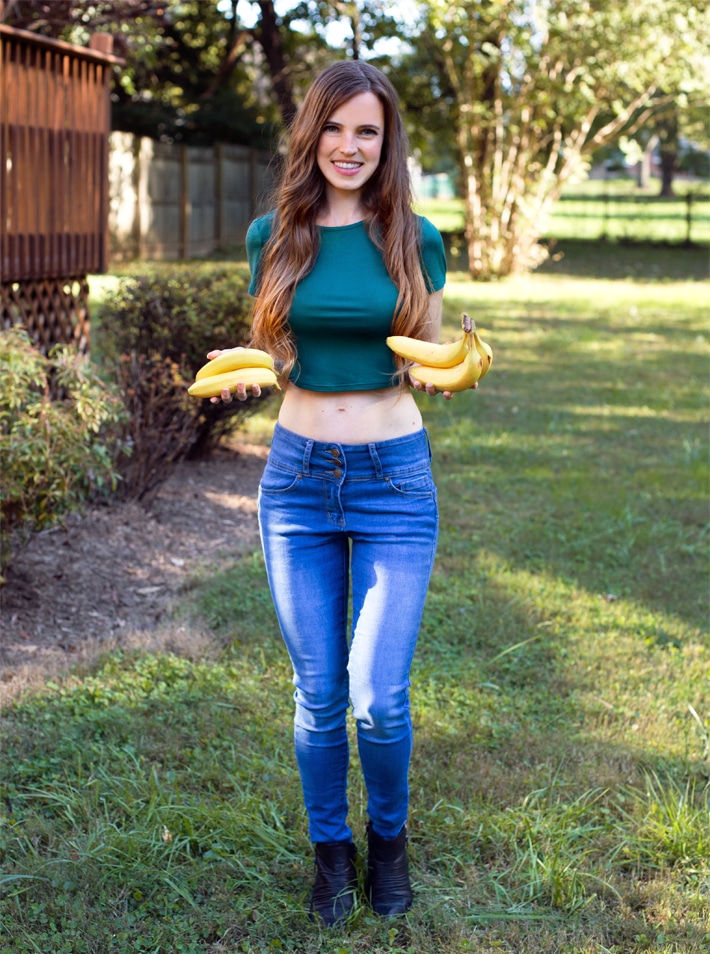 Baking by gram measurement
If you prefer to use grams instead of cup measurements in the recipe box below, here are the amounts to use.
240 grams each of water and flour, 15 grams of pure vanilla extract, 22 grams of vinegar, 60 grams of oil or peanut butter, 65 grams of sugar, 240 grams of peeled and mashed bananas or 2 bananas.
Don't forget to add other ingredients (salt, baking soda, baking powder).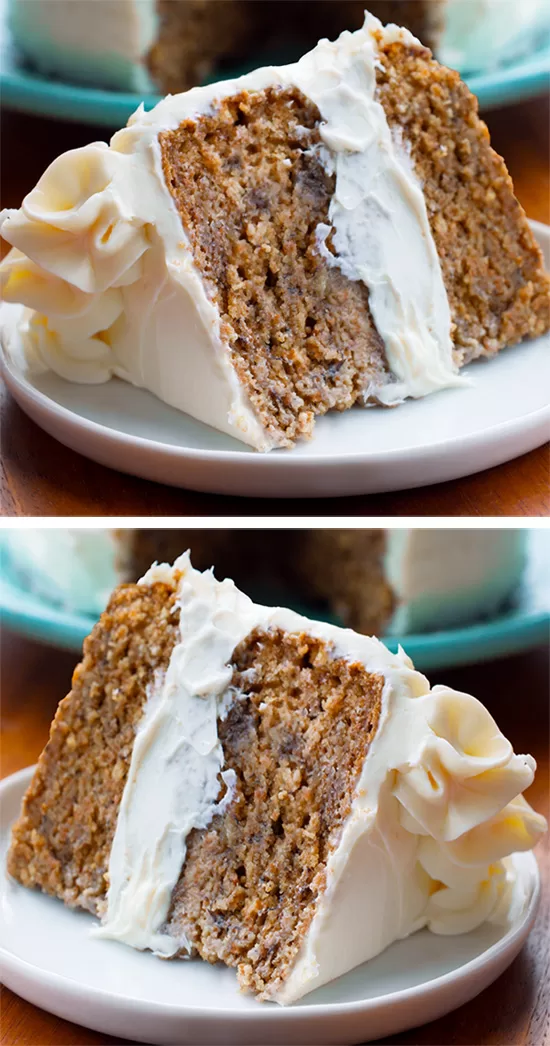 The recipe was adapted from this vegan cake and my banana muffin.
1

cup

mashed banana

1

cup

water

1/4

cup

oil, peanut butter, or extra bananas

1

1/2 tbsp

white vinegar or apple cider vinegar

1

tablespoon

pure vanilla extract

2

cup

white flour or spelled flour

(Or try this almond flour banana bread)

1

teaspoon

Each: baking soda, salt, baking powder

1/3

cup

sugar, unrefined if desired

1/2 teaspoon cinnamon, if desired

1/2 cup crushed walnuts or pecans, optionally

or mini chocolate chips

Matting ideas are included above
Preheat oven to 350°F. Grease or line 2 8-inch pans (or 1 9-by-13 pan) with parchment paper. Whisk liquid ingredients such as bananas. Add all remaining ingredients to the liquid and stir until evenly mixed. Smooth it into the pan. Bake for 30 minutes or until nearly spotless with a toothpick inserted into center of cake. Allow to cool and then circle the sides of the pan with a knife before turning each cake over onto a plate. Vegan frosting ideas are included above.

View nutritional information
See more banana dessert recipes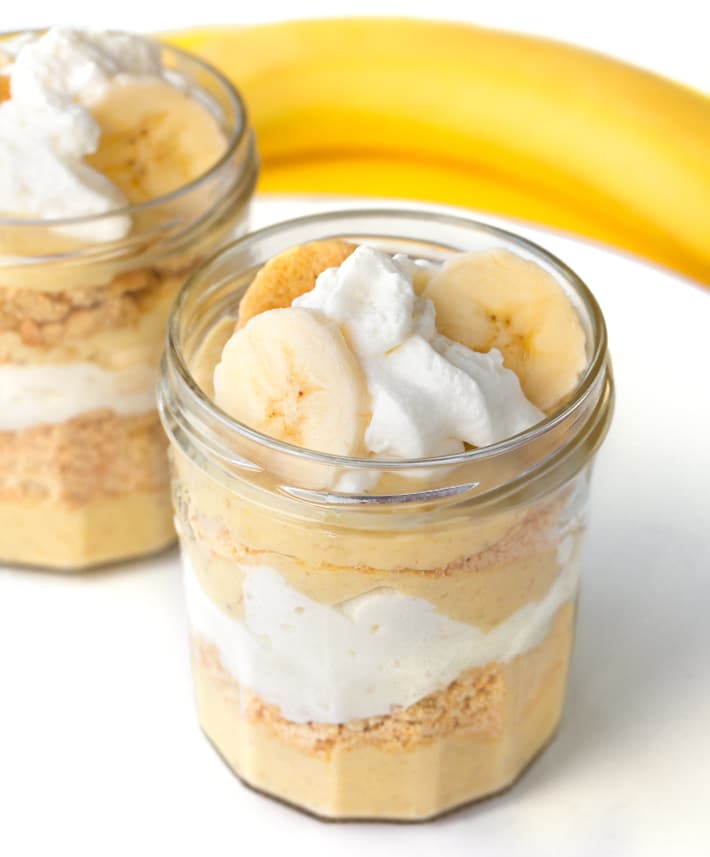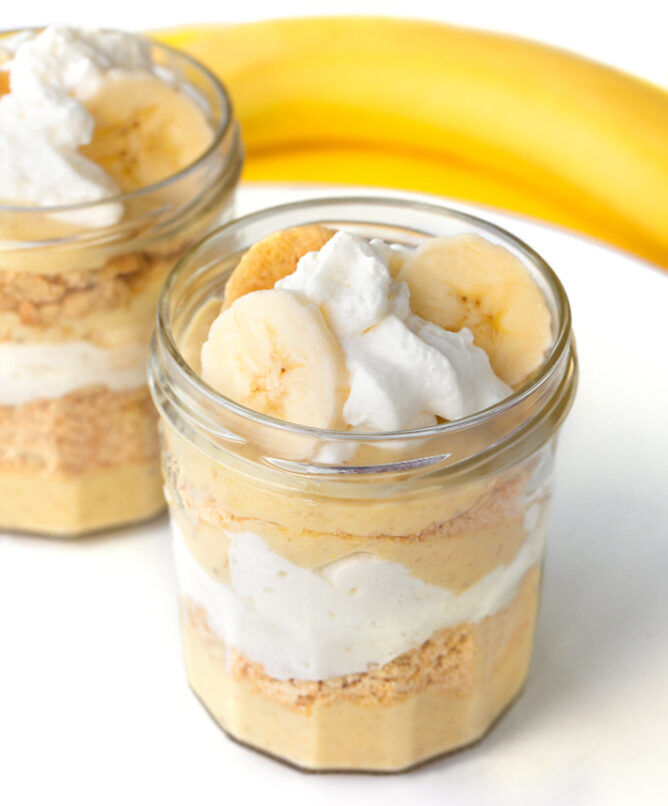 vegan banana pudding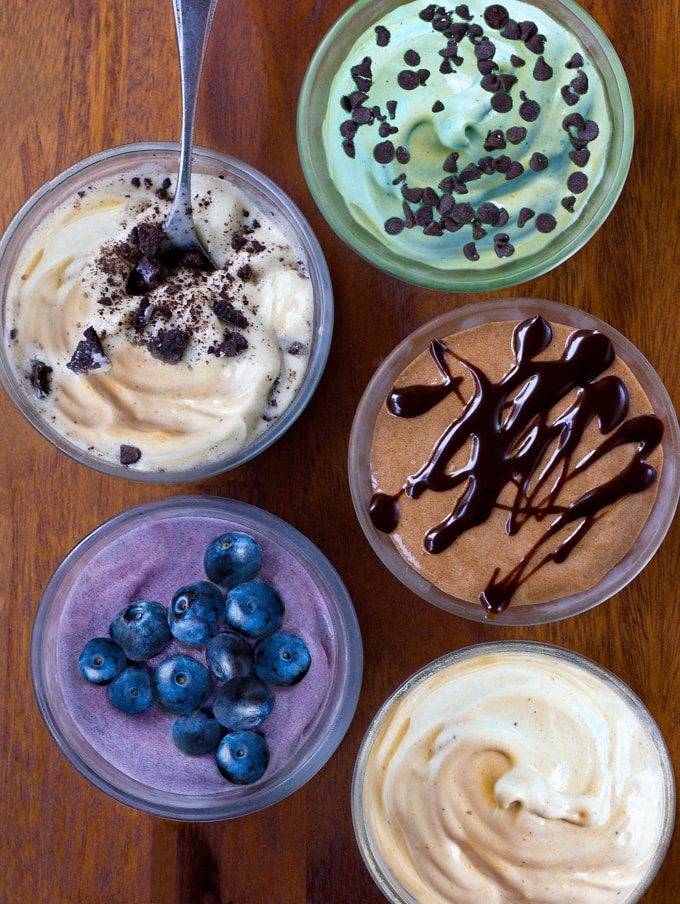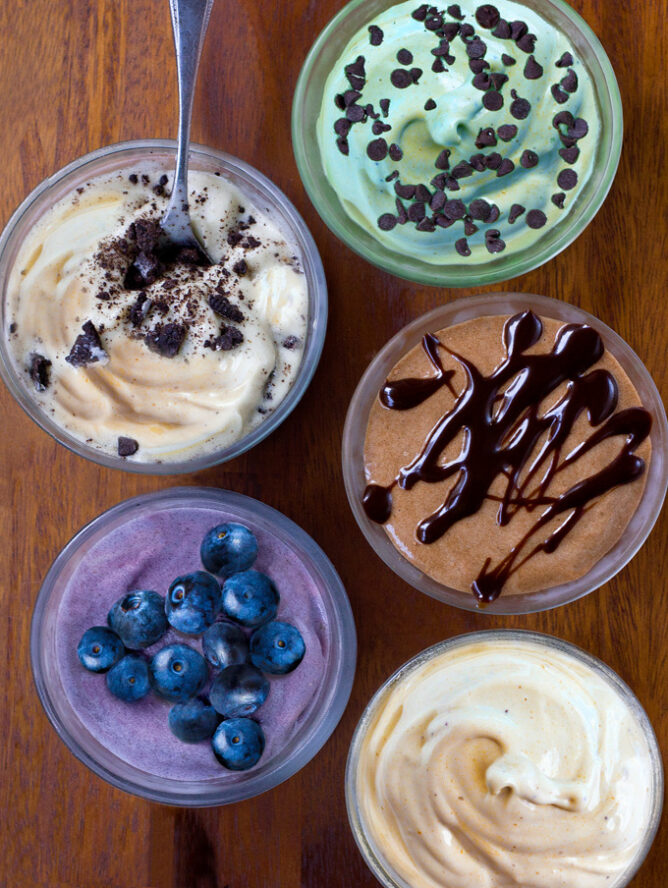 banana ice cream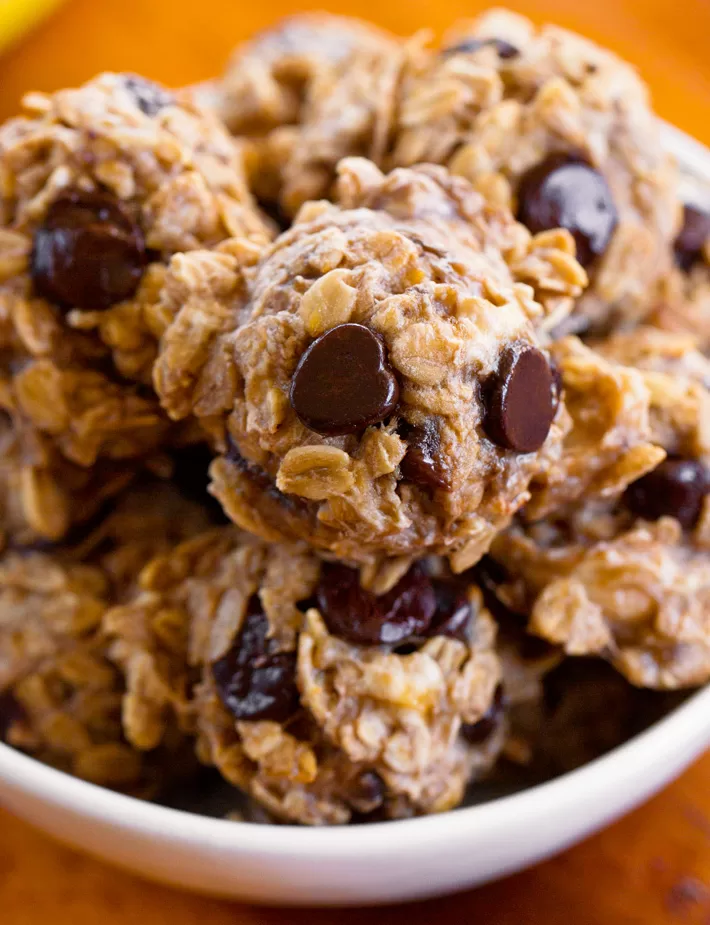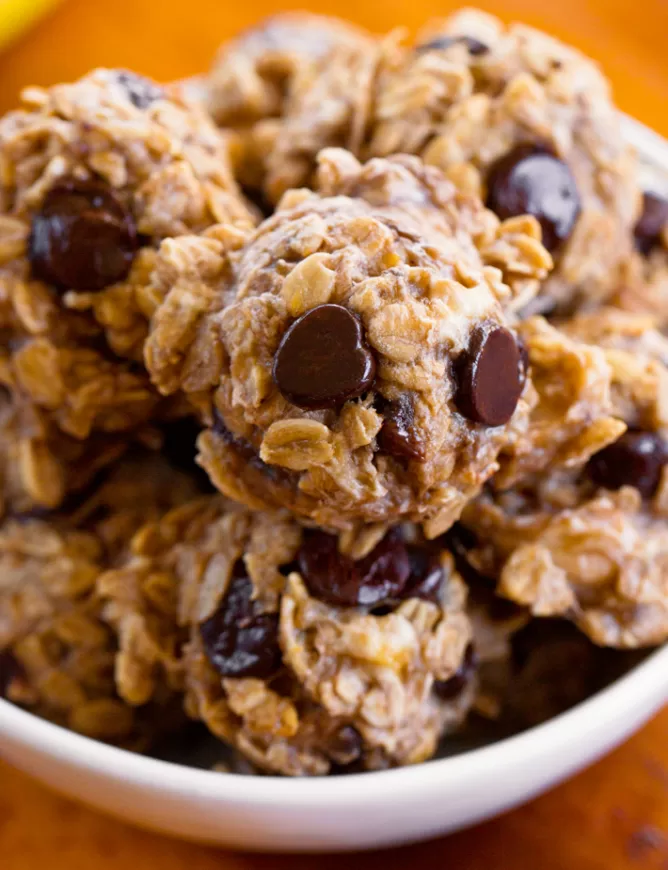 banana oatmeal cookie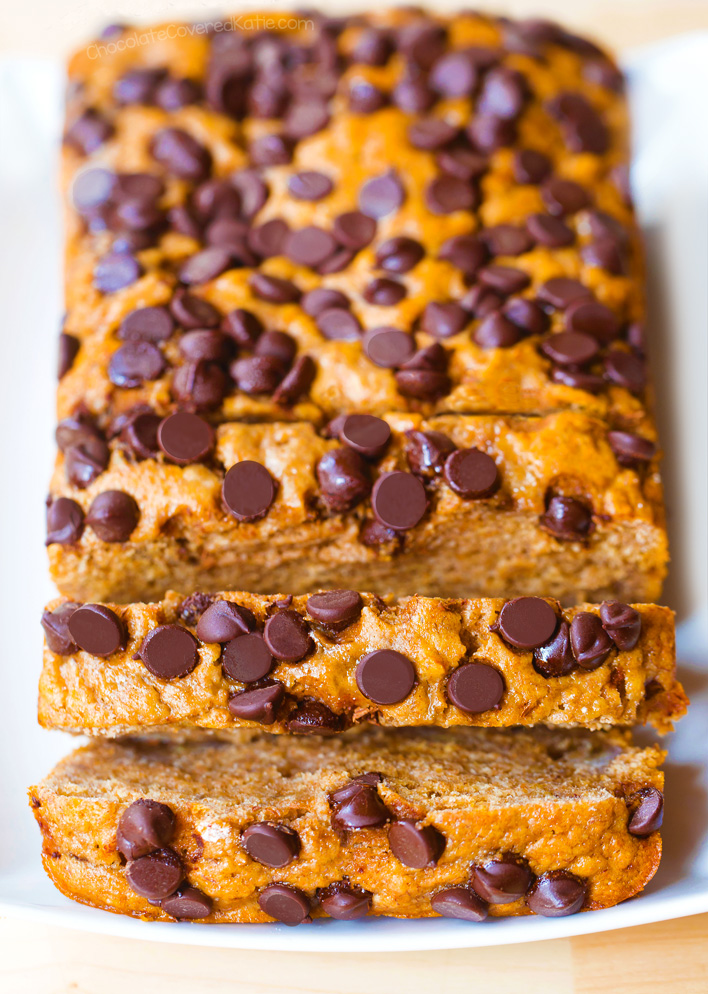 healthy banana bread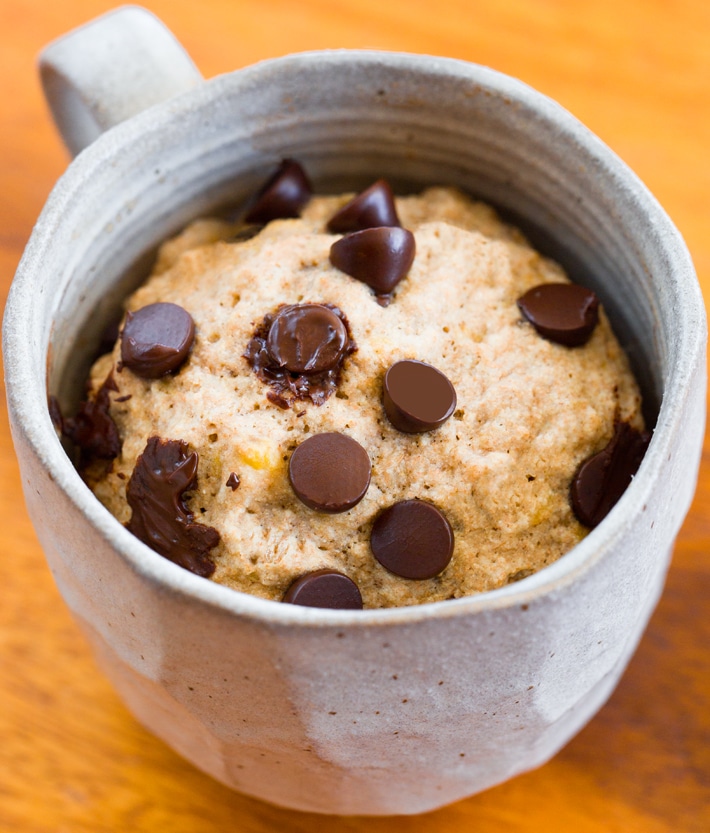 banana bread in a mug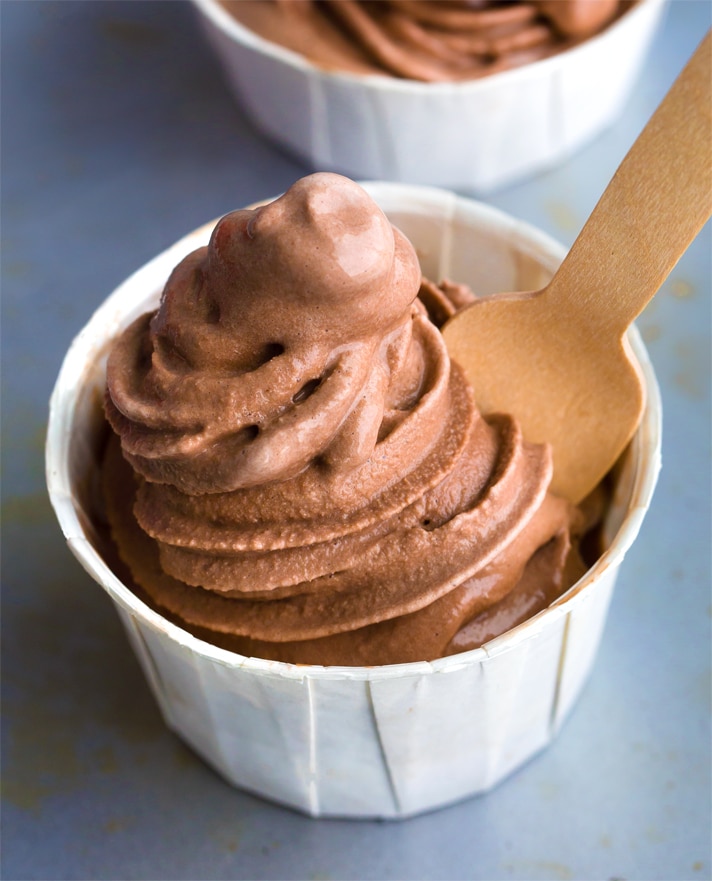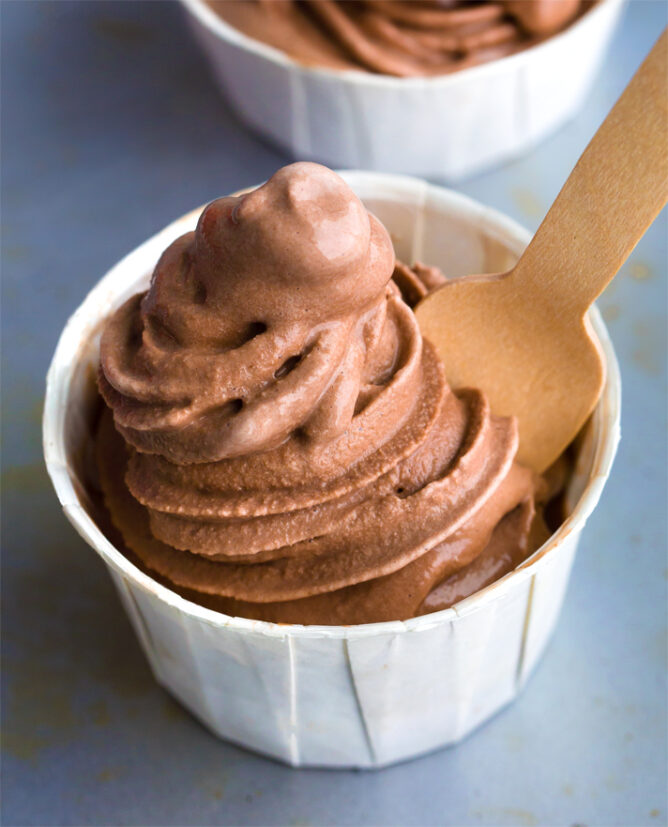 protein ice cream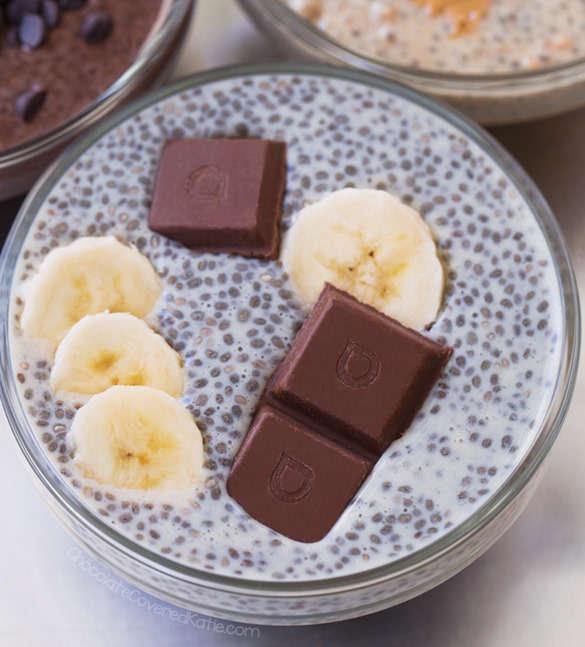 chia pudding recipe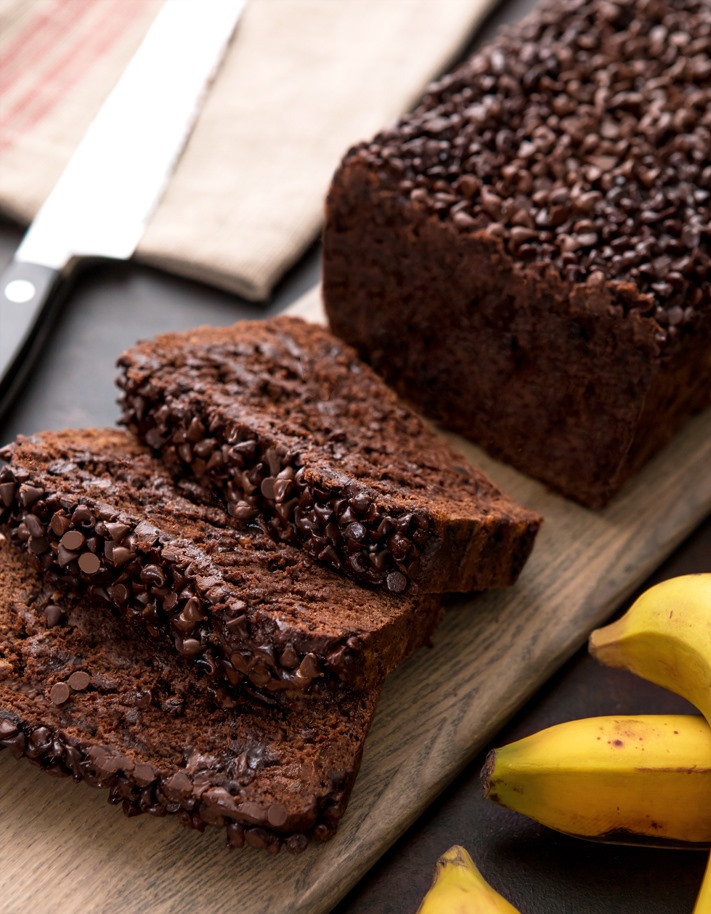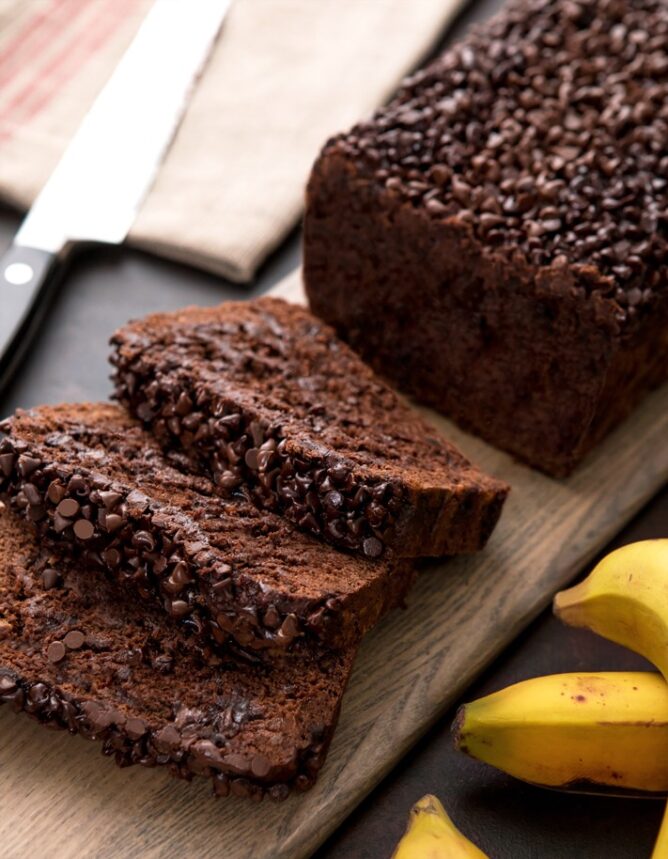 chocolate banana bread