Made from scratch, this version of the Scratch Potato Pie has a delicious crunchy coconut oat crust with a smooth, creamy sweet potato filling bursting with warm autumnal spices. A must for Thanksgiving gatherings.
sweet potato pie love
As a kid, I didn't really like pumpkin pie. Maybe it's because I accidentally stepped into our year (true story), but it's always been my least favorite at the pie table. Nothing came to mind.
One year when I was helping plan and make holiday pies, I decided to try sweet potato pie. My hope was to create something that would appease all pumpkin pie lovers. and it worked! The sweet potato pie was a hit.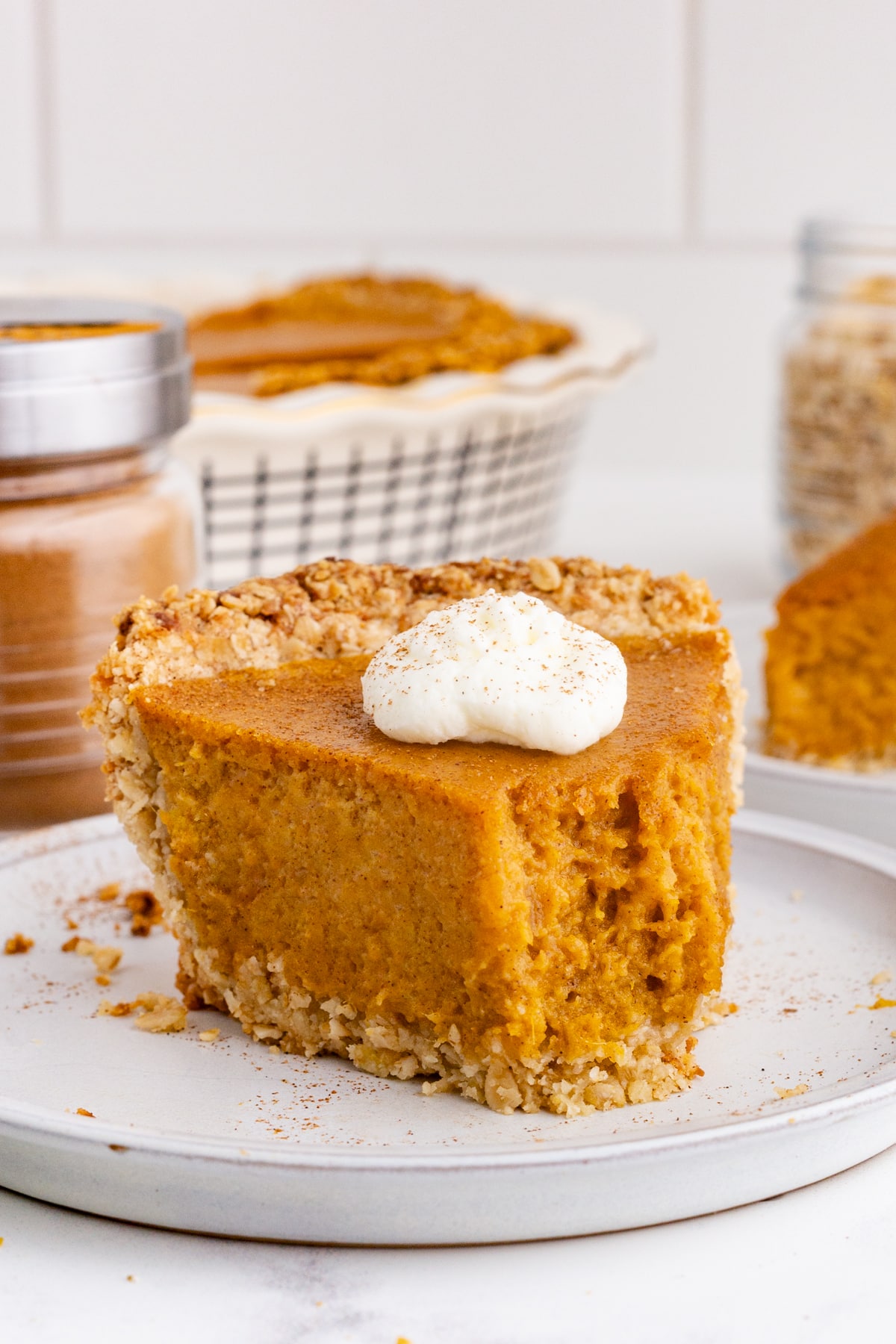 Ingredients needed to make sweet potato pie
crust
Oats: Quick oats and old-fashioned oats are both good choices for this recipe because they pulse.
flour: All Purpose Flour
coconut flakes: You can use unsweetened or sweetened depending on your crust sweetness preference.
brown sugar: Light brown sugar is best for this crust.
coconut oil: Gives this crust a crunchy texture and delicious flavor.
filling
sweet potato: Real sweet potato with orange flesh and rosy brown skin
egg
cinnamon
brown sugar: Light brown sugar
coconut milk: Canned full-fat coconut milk
flour: All Purpose Flour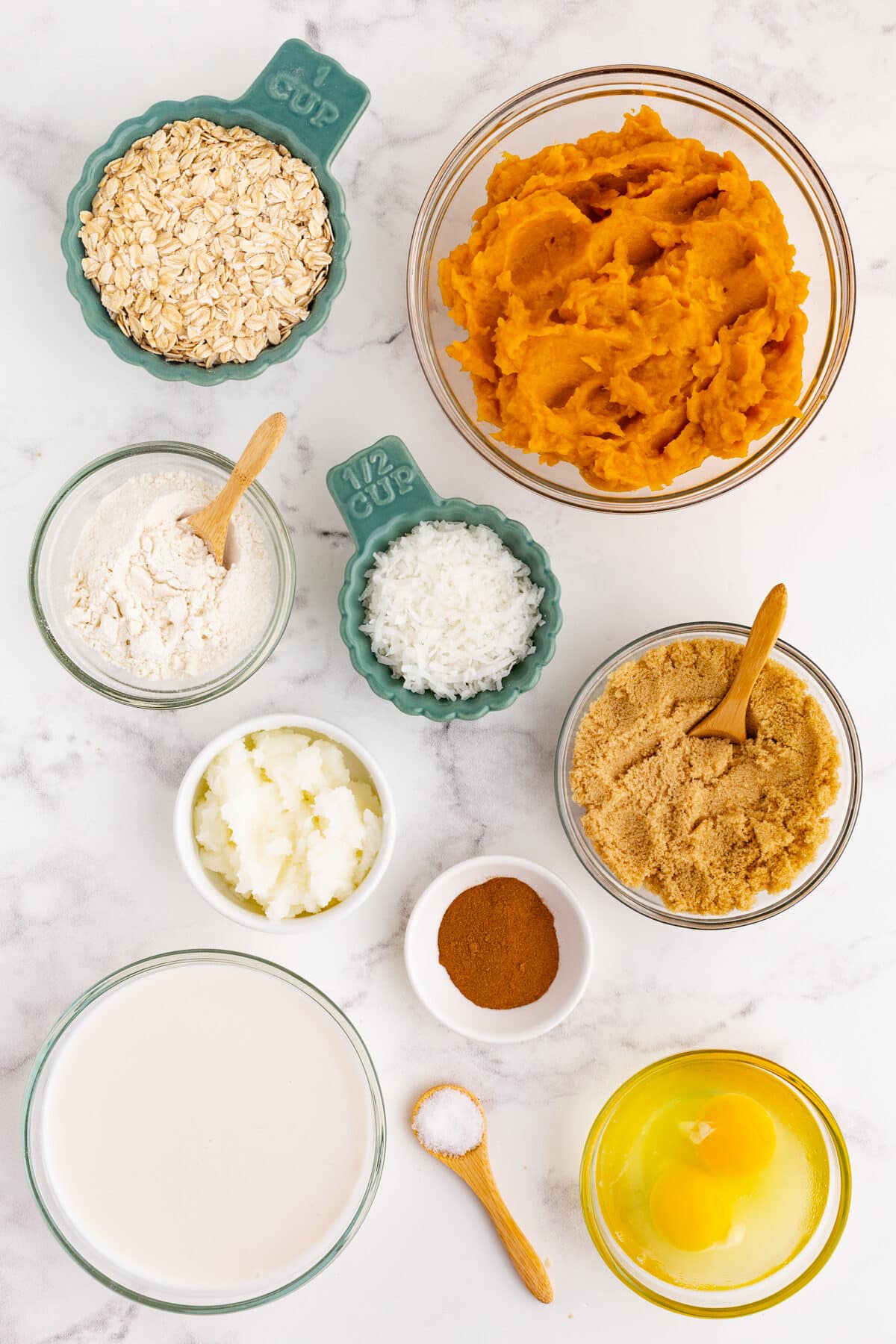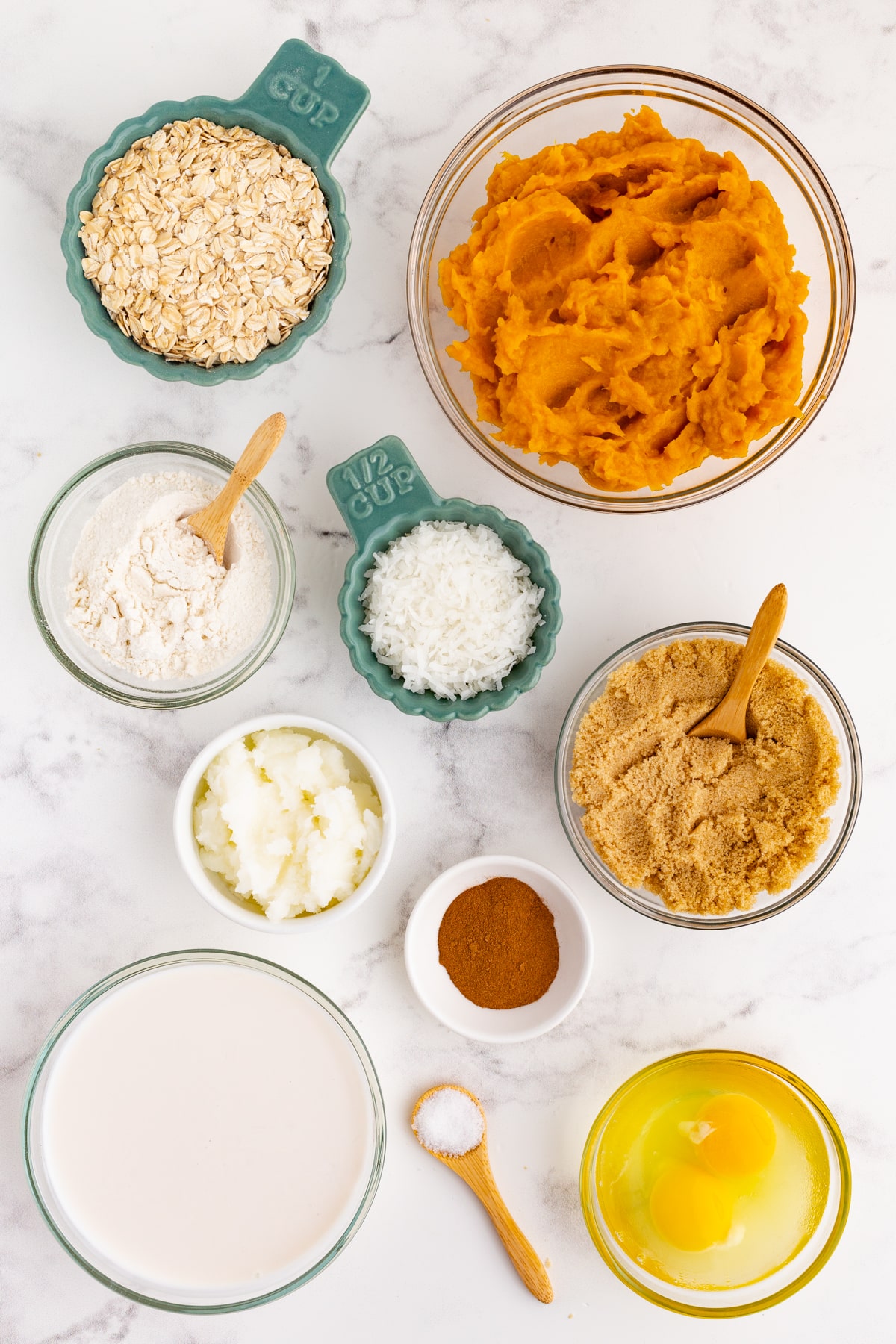 how to make sweet potato pie
How to make the oat crust:
If you know someone who doesn't like traditional pie crust, this is definitely the dough recipe for you!
The first step is to pulse the crust ingredients in a food processor.
Add coconut oil and mix.
Press mixture into greased pie mold until bottom and sides are covered.
Keep in the refrigerator while you are making the filling.
How to make sweet potato pie filling
Sweet potatoes must be pre-cooked. You can either cook it the day before or start baking it before working on the crust.
Once cooked, cool to the touch or expose to cold water. Peel off the skin of the sweet potato with your fingers. Easy to peel off.
In a large mixing bowl or stand mixer, combine all ingredients: peeled sweet potatoes, cinnamon, brown sugar, 2 eggs, coconut milk, and 2 tablespoons flour. Mix well so that no lumps of sweet potato remain. Pour filling onto pie crust and smooth top.
Bake at 375* F for 50 to 60 minutes or until crust is lightly browned and center is firm. If the middle doesn't look set but the crust is browning too much, place a piece of tin foil on top.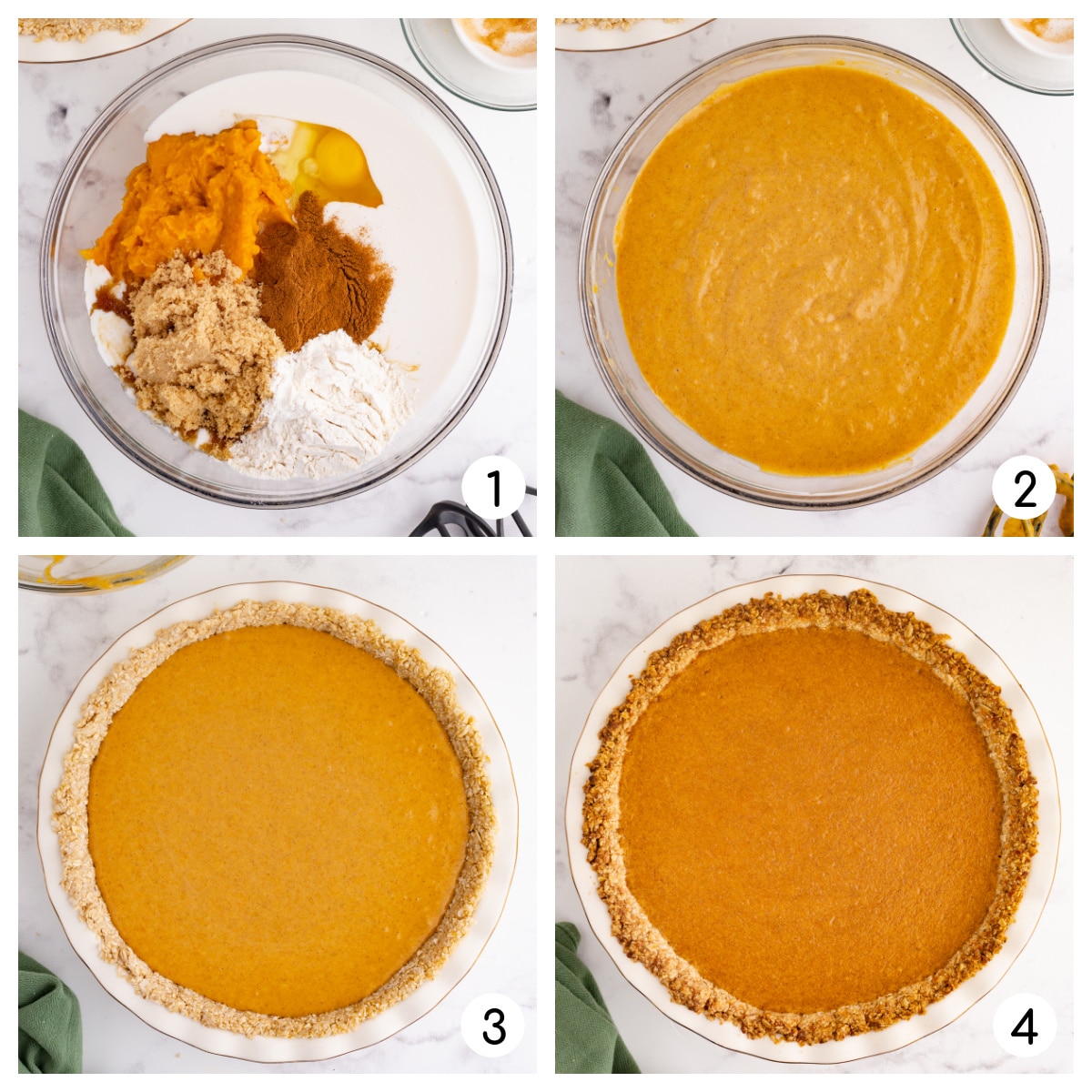 What's in a traditional sweet potato pie?
Traditional sweet potato pie has a lot of custard-type filling. It's definitely thick, like custard.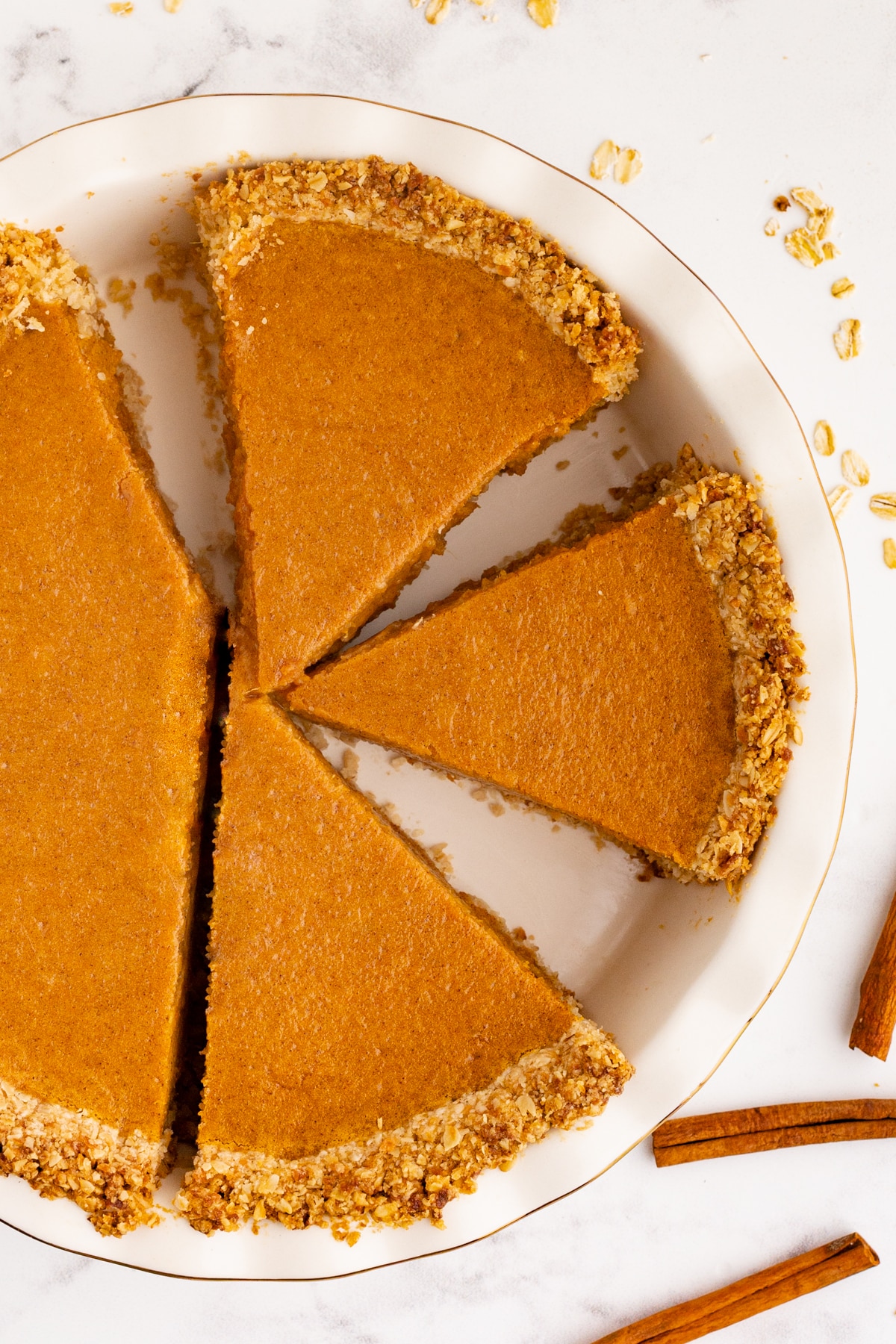 How to store sweet potato pie?
Sweet potato pie has eggs in it, so don't let it sit at room temperature for more than 2 hours.After 2 hours, transfer to the refrigerator and cover. It can be stored in a covered refrigerator for up to 5 days.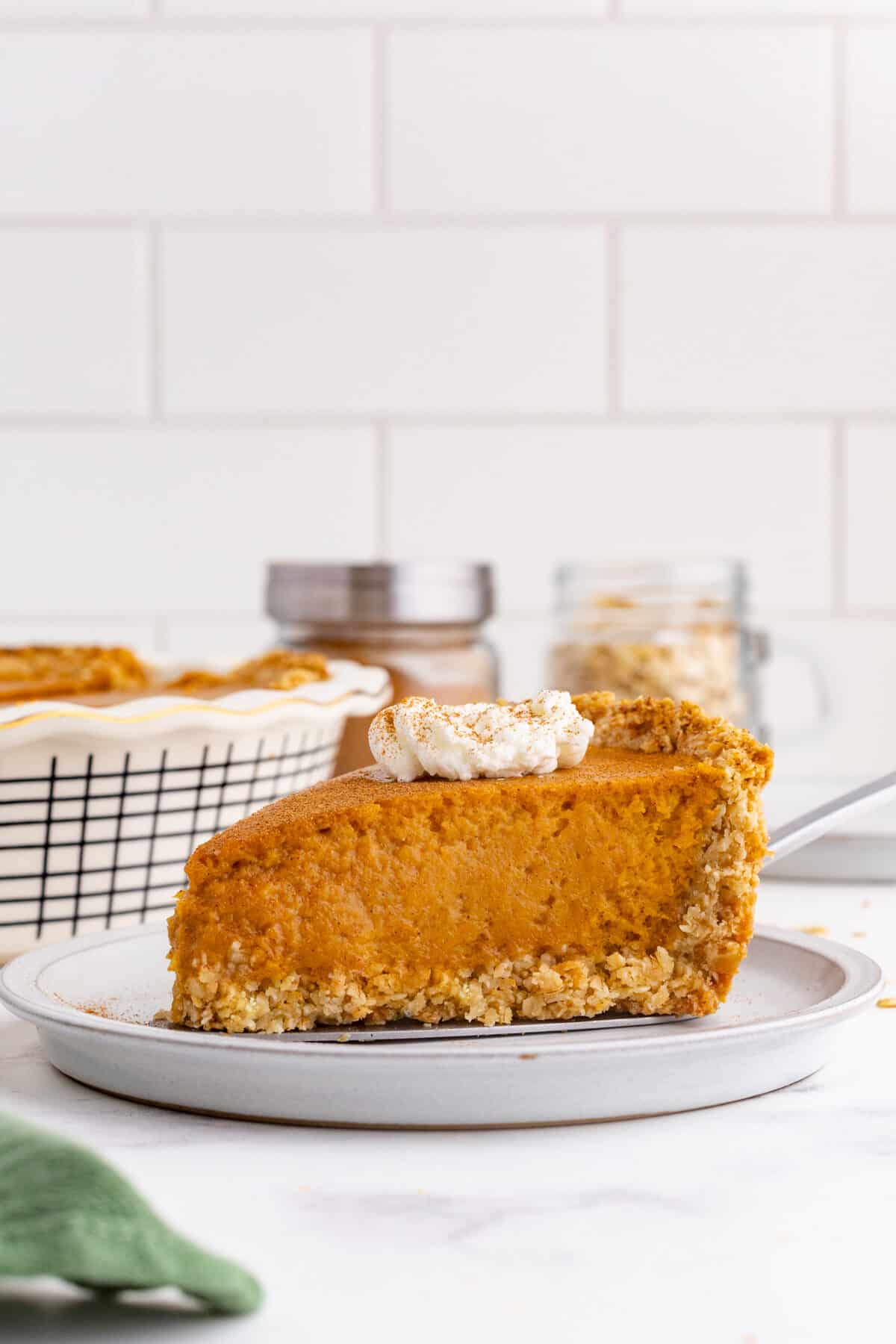 Should sweet potato pie be served hot or cold?
This is mostly a matter of taste. Serve chilled right out of the fridge with cold whipped cream, or serve at room temperature.
Tips and questions on how to make sweet potato pie
Bake sweet potatoes for maximum flavor
You can use other methods of cooking sweet potatoes, but baking them concentrates their natural sweetness and flavor without adding extra sugar, making the filling richer and more flavorful.
Is this recipe vegan?
The crust is vegan, but the filling contains eggs. If you want to make this vegan, you can omit the egg and add 2 tablespoons of cornstarch when mixing the filling for thickness.
Can I use butter for the crust?
Yes, you can substitute an equal amount of coconut oil for the butter in the crust.
More Favorite Sweet Potato Recipes
filling
3

Moderate

sweet potato

2 cups mash

2

tea spoon

cinnamon

2

big

egg

1/2

cup

brown sugar

1 1/4

cup

coconut milk

3

tablespoon

flour

all purpose
crust
In a food processor, pulse oats, flour, coconut flakes, and salt until coarsely ground. Add coconut oil and blend.

Grease a 9-inch deep pie plate. Press crust into dish, covering bottom and sides evenly. Crimp the edges with your fingers or a fork. Place in refrigerator until ready to fill.
filling
Preheat oven to 375°F. Once the sweet potatoes are baked, allow them to cool or immerse in cold water until well cooled. Peel the sweet potato skin with your fingers and put it in a large bowl. Beat with a mixer until smooth.

Add cinnamon, eggs, brown sugar, coconut milk, and flour. Mix well until there are no lumps in the sweet potato and all ingredients are well combined. Pour into pie crust and smooth top.

Bake for 50 to 60 minutes or until the crust comes out clean with a toothpick and the crust is browned. If the crust is done before the filling is done, lightly place tin foil over the pie to prevent it from burning.

Allow to cool before serving. Top with whipped cream and extra cinnamon.
calorie: 404kcal | | carbohydrate: 49g | | protein: 6g | | thick: twenty twog | | saturated fat: 18g | | Polyunsaturated fat: 1g | | Monounsaturated fat: 2g | | Trans fat: 0.01g | | cholesterol: 47mg | | sodium: 222mg | | potassium: 479mg | | fiber: Fiveg | | sugar: 20g | | Vitamin A: 12092IU | | Vitamin C: 2mg | | calcium: 66mg | | iron: 3mg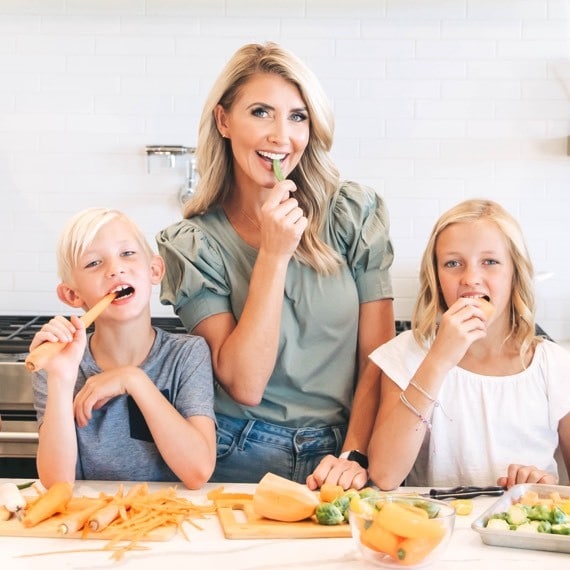 Natalie Monson
I am a registered dietitian, mother of four, a food lover and a strong promoter of healthy habits. Here you'll find delicious, fruit- and veg-rich recipes, tips to help your kids eat better and more intuitively, and tons of resources to feed your family.
Learn more about Natalie