You can give your child these soft, sweet, sugar-free cookies anytime. Serve it for breakfast, put it in your big kid's lunch box, or add it to your busy toddler's snack plate.
Why You'll Love These Sugar-Free Cookies
These cookies have been a staple in our home for years! They're a great treat for toddlers and a smart addition to their lunch boxes. If you're someone who likes to enjoy the best of both worlds (their world is 'healthy' and 'luxury' and I think we're all like that), it's time to start baking. rice field!
Our sugar-free cookies are 100% refined sugar-free and delicious, easy "anytime" cookies. they are Soft, crunchy oats and plump raisins give it a gentle, sweet flavor. The edges are slightly crispy and caramel flavored, and the inside is moist and cinnamon. You and your child will want to eat two or three at a time. If you were skeptical that you wouldn't get enough flavor without sugar, you'll be pleasantly surprised.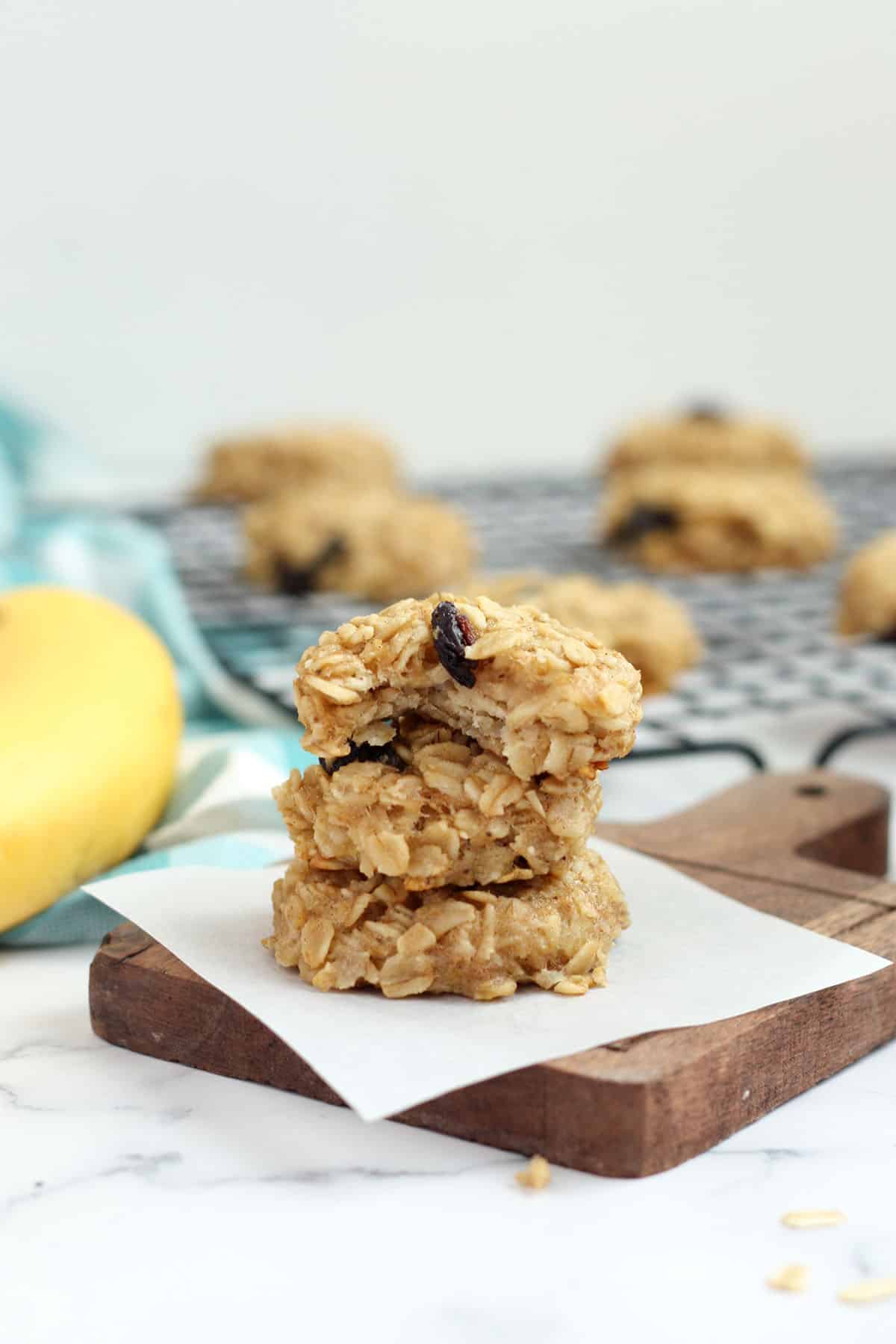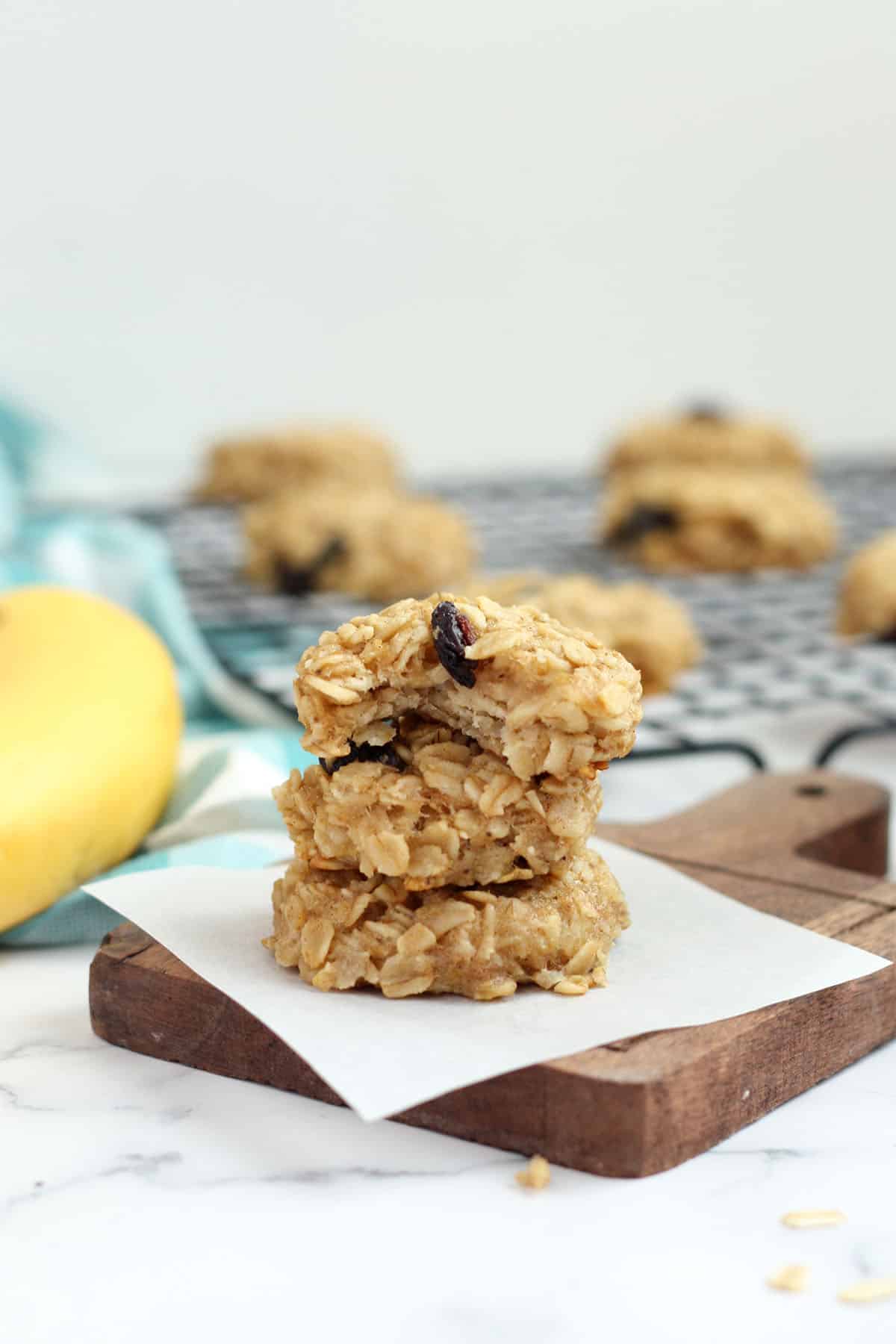 Ingredients for sugar-free cookies:
coconut oil– You can substitute butter or vegetable oil
banana– Make sure you are using ripe bananas, as almost all sweetness comes from bananas.
egg– 1 large egg will help hold the cookies together
vanilla extract & cinnamon– for flavor
salt– Enhances the flavor of cookies. I used kosher salt.
oats– Regular rolled oats are best here.
raisins– Add sweetness. If you don't like raisins, you can use other dried fruits as well!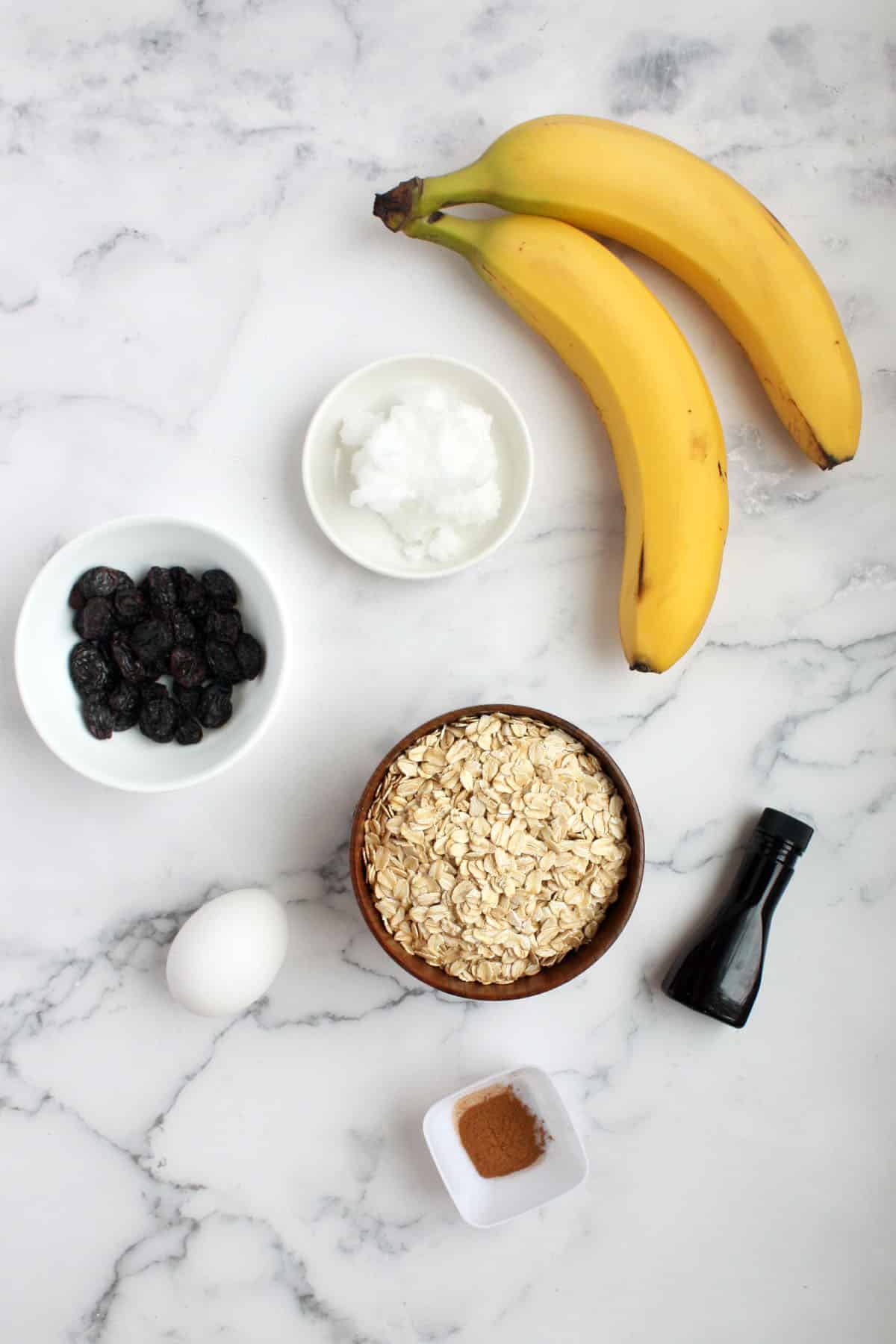 How to make unsweetened cookies:
preheat Oven and grease baking sheet.
mash banana; add melted coconut oil and mix.
whisk with eggs and vanilla.
mix With oats, cinnamon, salt and raisins.
scoop to the prepared baking sheet. Lightly flatten with the back of a spoon.
bake 15-18 minutes at 350 degrees.
fun!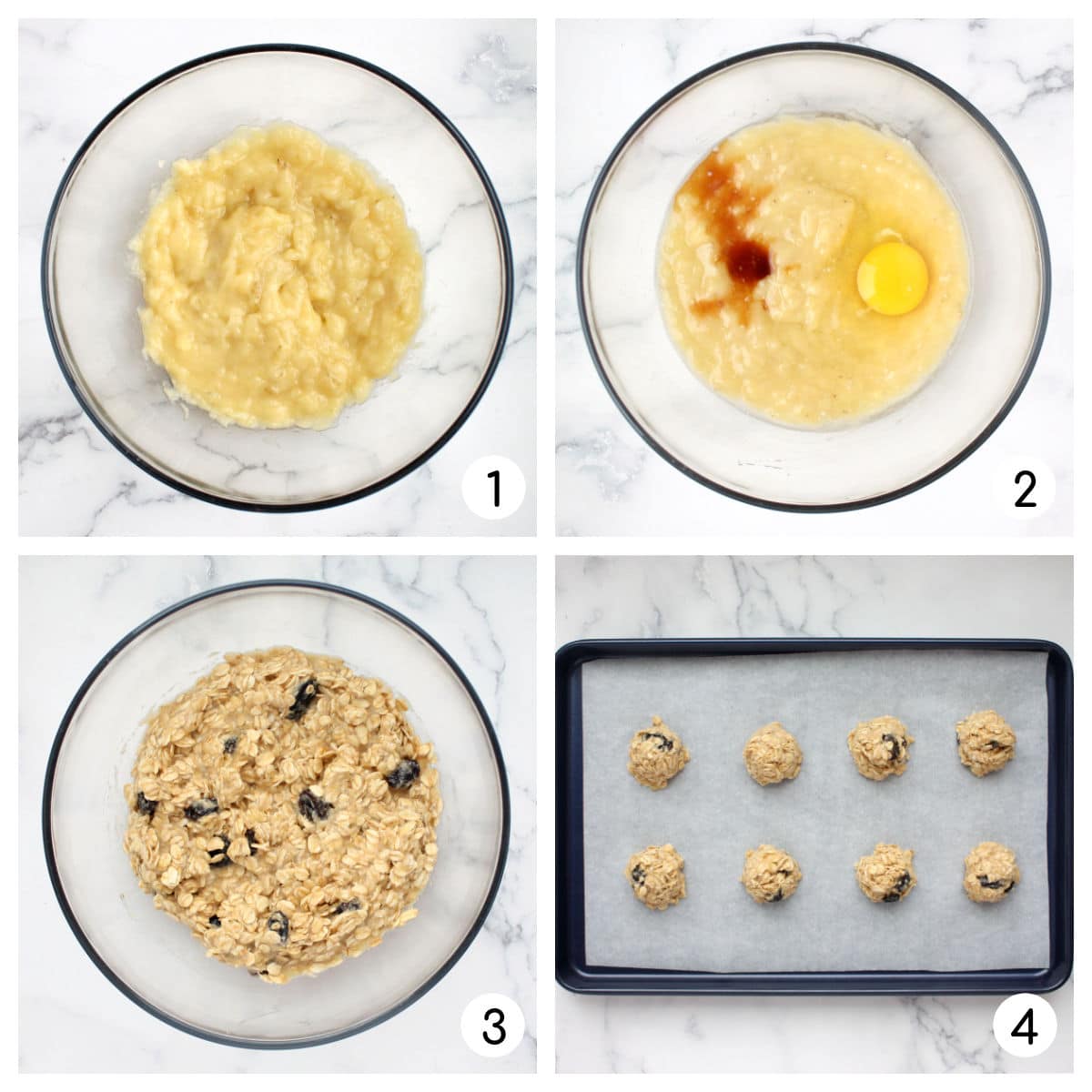 Tips and Suggestions:
What is the shelf life of sugar free cookies?
These cookies can be stored in an airtight container at room temperature for 3 days or in the refrigerator for 5-7 days. Bring to room temperature before eating, or heat in a toaster oven or microwave before eating.
Leftovers freeze just fine if you can hold yourself back long enough to freeze them!
Can I use other fruits instead of bananas?
Bananas add moisture and sweetness and act as the main binder for these cookies.If you don't want to use bananas, applesauce or other pureed fruit will do. One cup of applesauce is equivalent to two mashed bananas.
Can I use chocolate chips instead of raisins?
of course! They will no longer be refined sugar free, but they will be very tasty.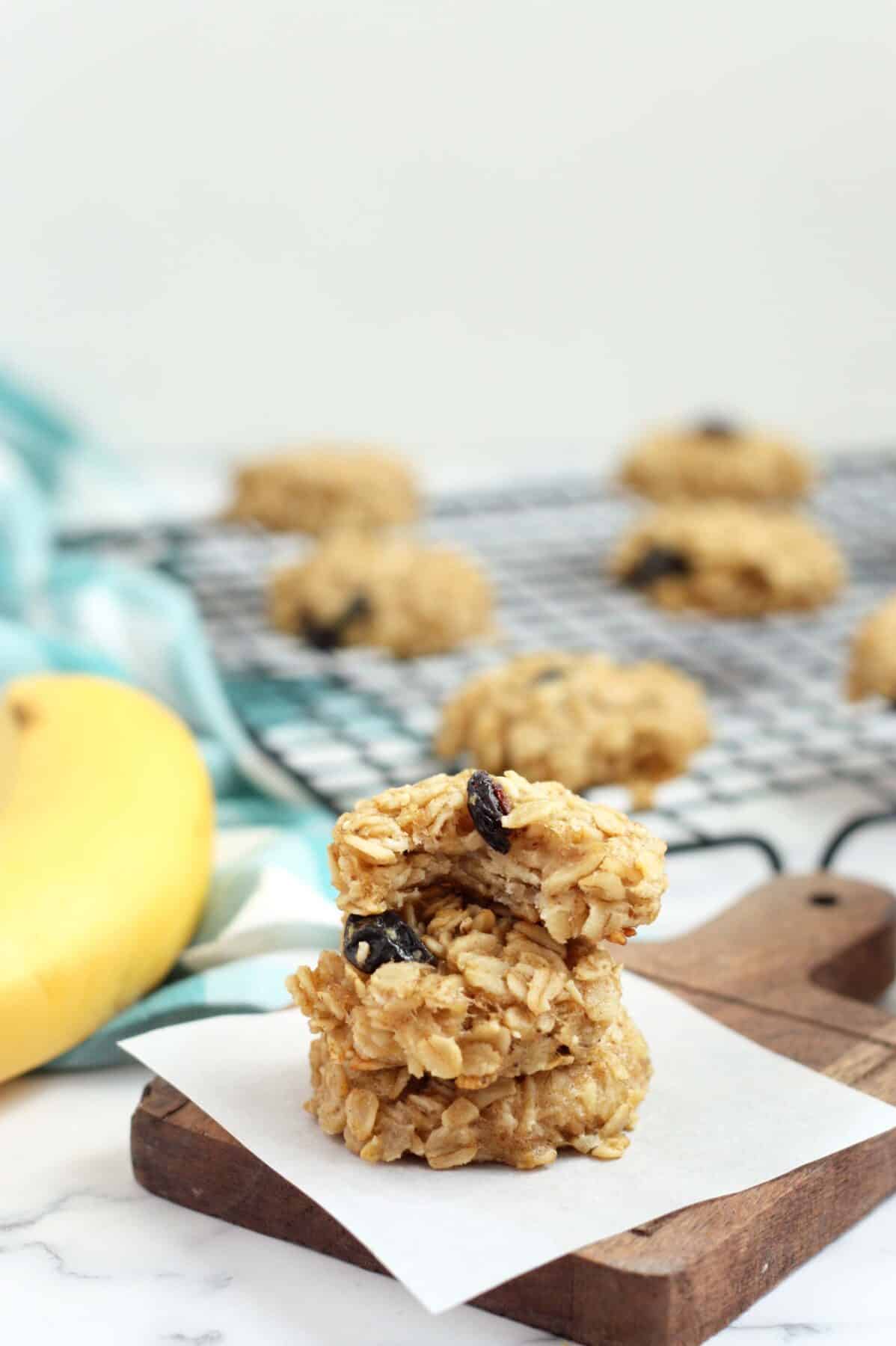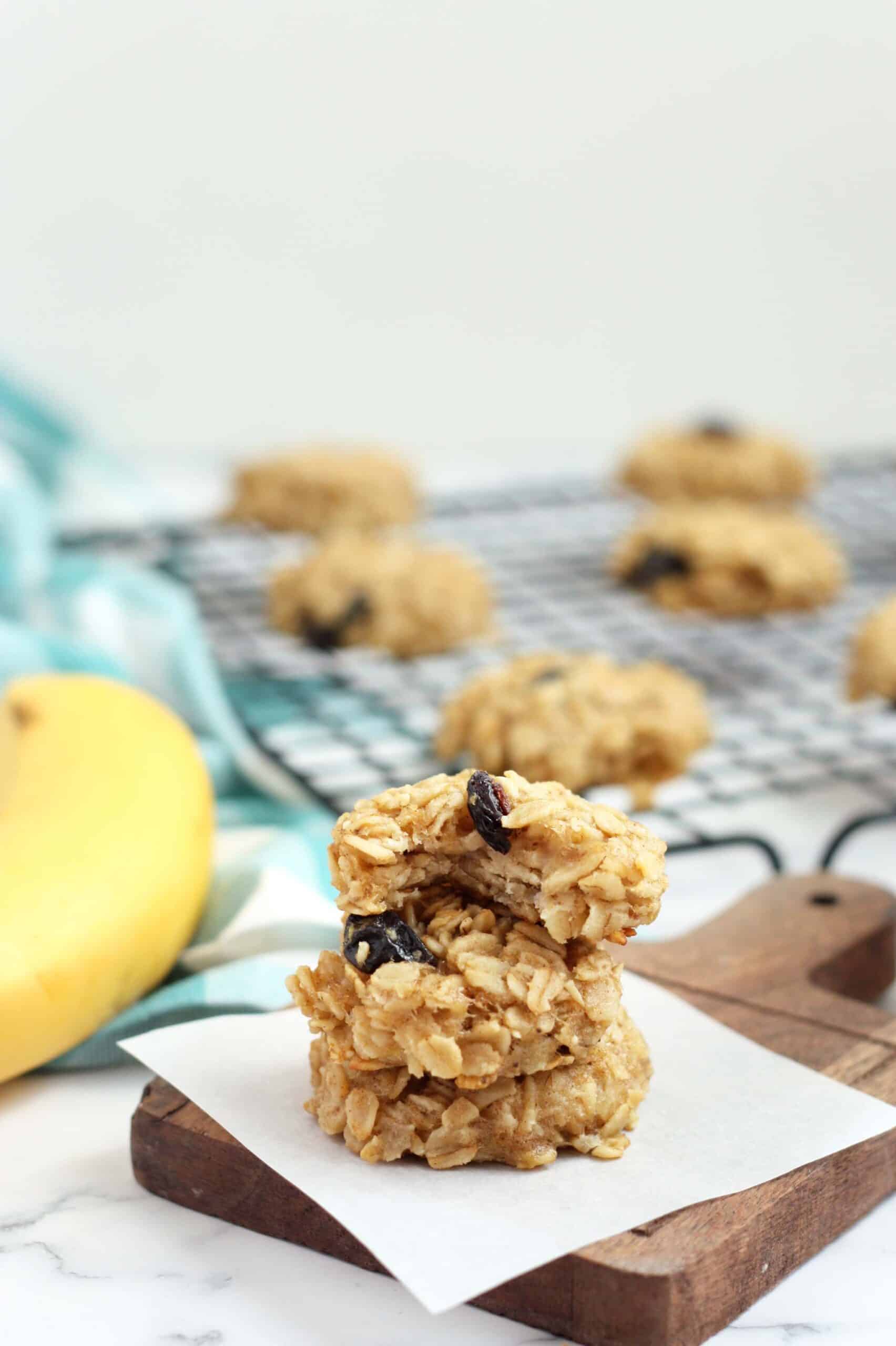 Other low-sugar treats: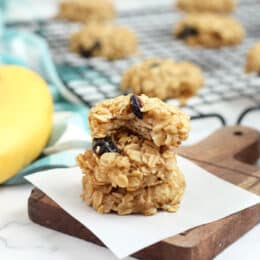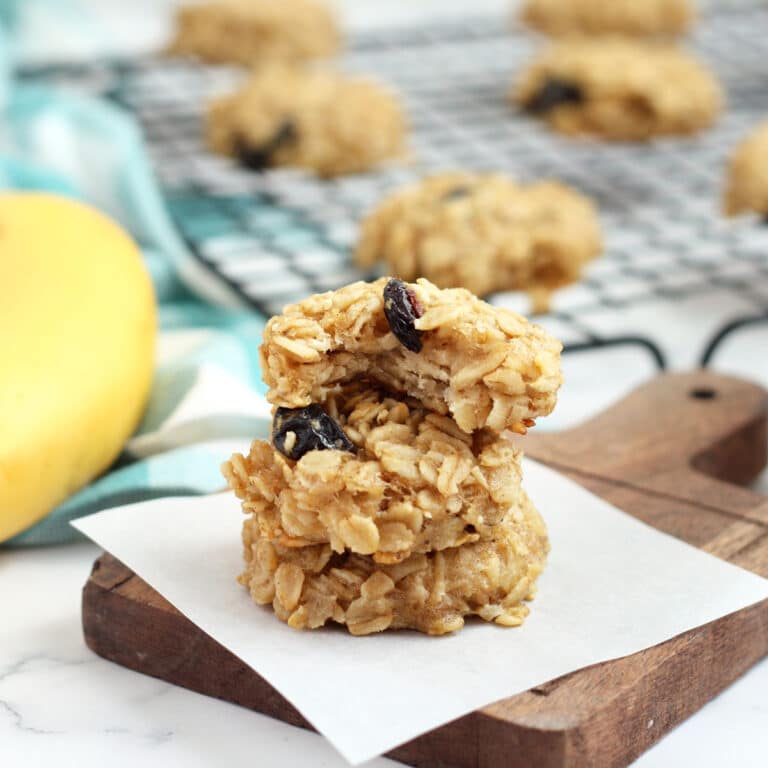 Preheat oven to 350 degrees Fahrenheit. Lightly grease a baking sheet and set aside.

If the coconut oil is curdled, heat it gently until it melts. Crush the bananas. Add coconut oil and mix well. Whisk the eggs and vanilla with a fork.

Stir in oats, cinnamon, salt and raisins.

Scoop dough onto baking sheet (you will need 12-14 cookies). If necessary, flatten the cookies slightly with the back of a spoon. It does not spread when baked. Bake for 15-18 minutes or until slightly golden. Serve warm or at room temperature. Refrigerate or freeze leftovers.
calorie: 199kcal | | carbohydrate: 26g | | protein: Fourg | | thick: Teng | | saturated fat: 7g | | Polyunsaturated fat: 1g | | Monounsaturated fat: 1g | | Trans fat: 0.003g | | cholesterol: 27mg | | sodium: 179mg | | potassium: 248mg | | fiber: 3g | | sugar: Fourg | | Vitamin A: 60IU | | Vitamin C: 3mg | | calcium: 19mg | | iron: 1mg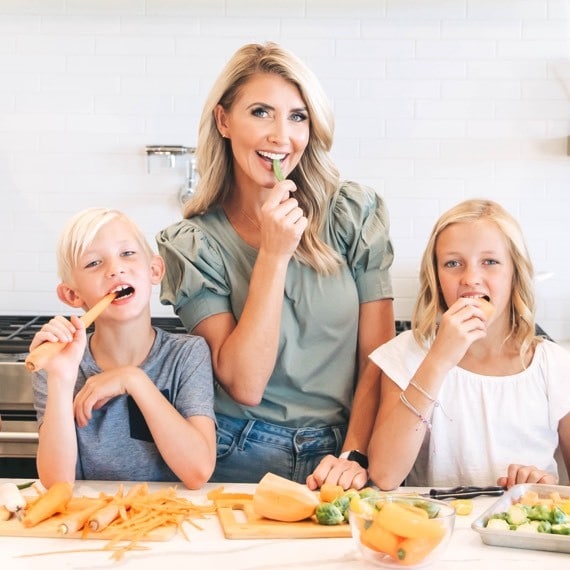 Natalie Monson
I am a registered dietitian, mother of four, a food lover and a strong promoter of healthy habits. Here you'll find delicious, fruit- and veg-rich recipes, tips to help your kids eat better and more intuitively, and tons of resources to feed your family.
Learn more about Natalie