Smooth and rich, rich and creamy, this homemade peanut butter cheesecake recipe is an absolute dessert dream come true!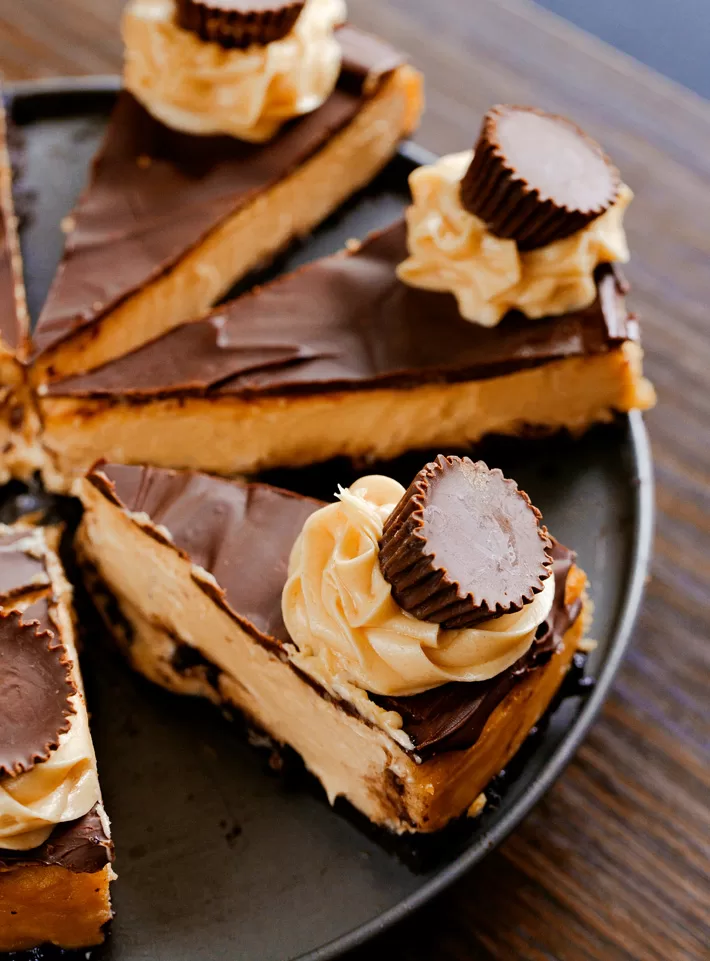 best peanut butter dessert
After one bite, you'll never go back to a store-bought cheesecake.
Mix the ingredients, pour into the pie crust if desired, and let sit while the oven does the rest.
Share this melt-in-your-mouth peanut butter cheesecake with friends and get ready to be the most popular guest at your next party.
Everyone asks for the recipe!
Readers also love these Sopapilla Cheesecake Bars
Watch the peanut butter cheesecake recipe video above.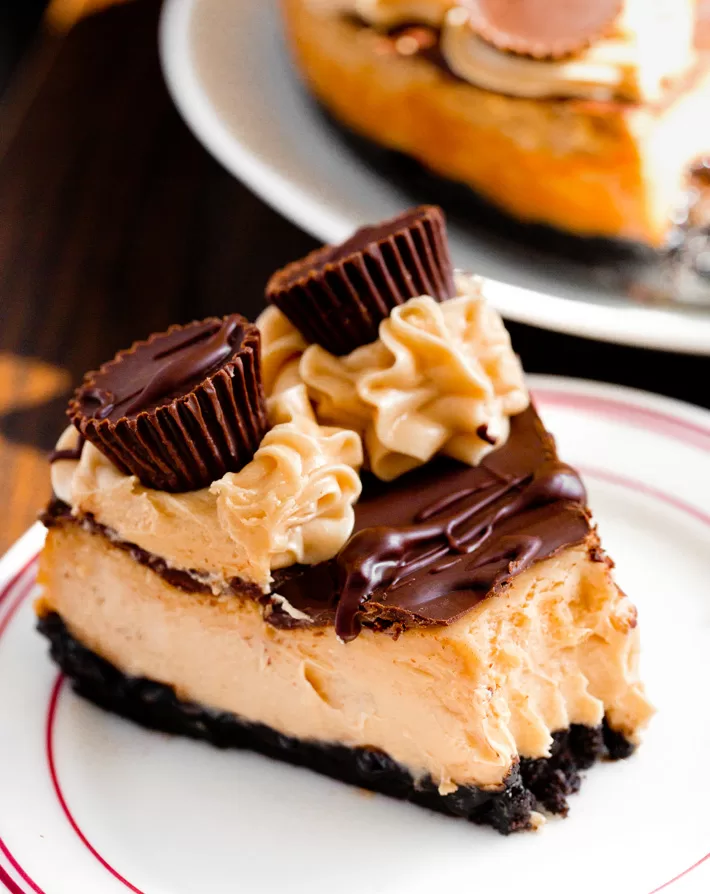 peanut butter cheesecake ingredients
The recipe calls for: peanut butter, cream cheese, yogurt, pure vanilla extract, your sweetener of choice, and cornstarch. There are also keto options included below.
You can use creamy or crunchy peanut butter. And conventional brands like Skippy and Jif, or natural peanut butter, work in this New York-style cheesecake.
If you prefer almond butter, cashew butter, macadamia nut butter, or flavored peanut butter spreads, these are all good choices too.
For vegan peanut butter cheesecake, simply use dairy-free yogurt and packaged plant-based cream cheese sold in the same section as Philadelphia cream cheese. Alternatively, you can make homemade vegan cream cheese.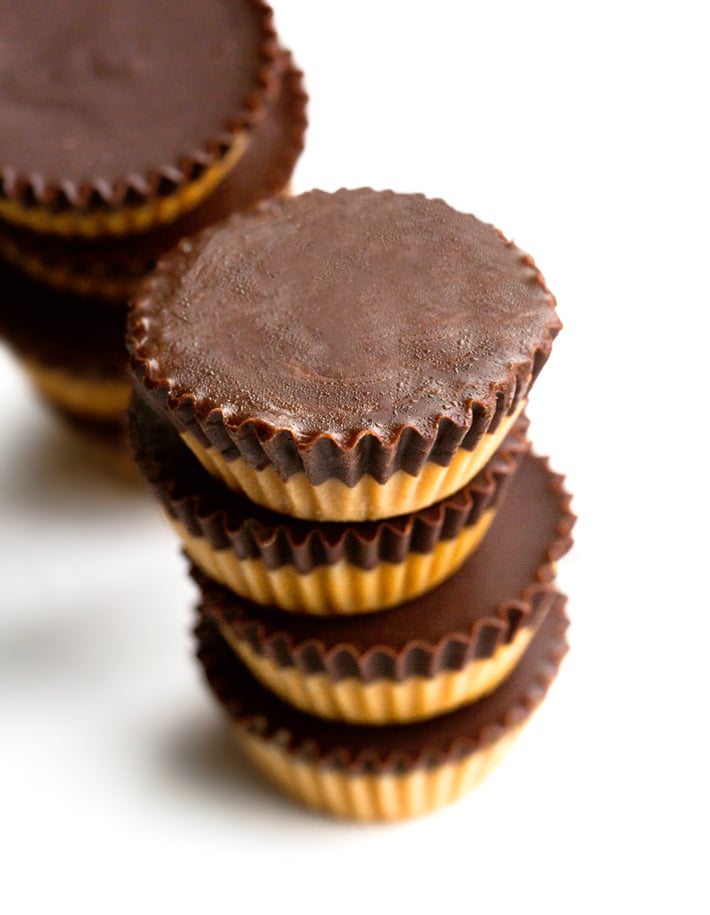 cheesecake topping ideas
Transform your kitchen into your very own cheesecake factory by experimenting with different toppings to decorate your cheesecake. Here are some quick ideas.
homemade nutella
Peanut Butter Cup – Reese's peanut butter cheesecake? Yes, please!
coconut ice cream
crushed Oreos, mini marshmallows, or white chocolate chips
dark chocolate ganache
chocolate truffle
sliced ​​bananas and chopped peanuts
caramel sauce
birthday candles and chocolate sprinkles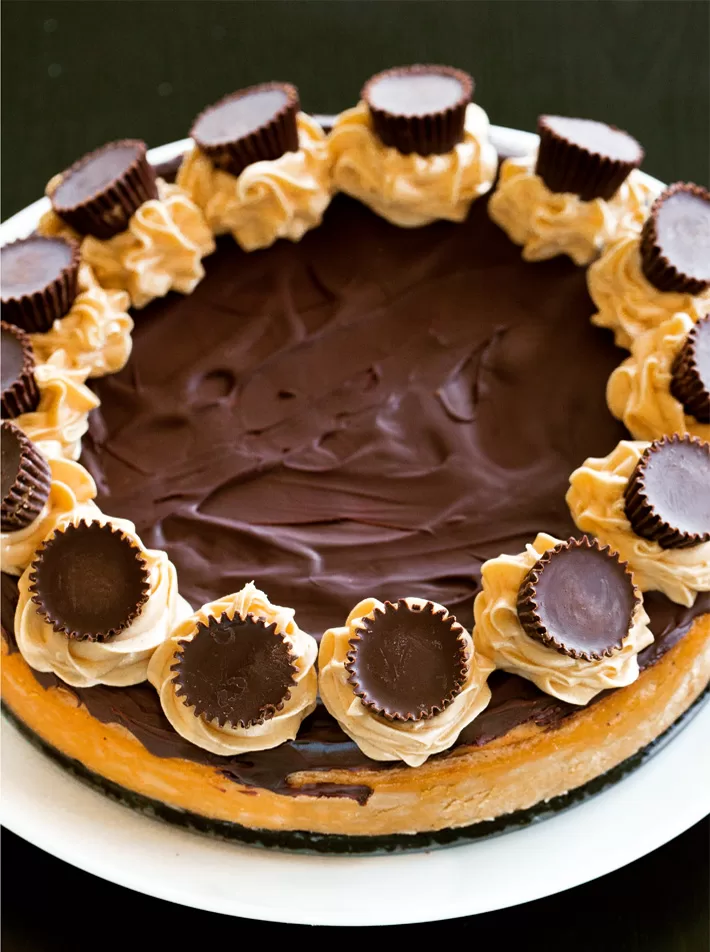 how to make cheesecake
Preheat oven to 350 degrees Fahrenheit. Line bottom of 8-inch or 9-inch springform pan with parchment paper.
Fill the baking sheet halfway with water and place it on the bottom shelf of the oven.
It will be easier to mix the cream cheese and peanut butter if they are at room temperature. Place all ingredients in a blender or food processor. Blend until smooth.
Spread the filling on the prepared crust. Or spread it directly on the pan for a crustless peanut butter cheesecake.
Place the springform pan on the center rack of the oven, above the rack with the water pan. Bake 30 minutes for 9-inch bread and 38 minutes for 8-inch pie.
Turn off the heat and leave the baked pie in the closed oven for another 5 minutes without opening the oven door even slightly. Remove the soft, rocky cake from the oven and let it cool on the counter for about 20 minutes.
Refrigerate for at least 5 hours or overnight, uncovered or covered very loosely with a cloth or paper towel to allow moisture to escape. Peanut butter cheese pie will harden quite a bit when it cools.
Decorate as desired and enjoy. Store leftovers in the refrigerator for up to 4 days. Or slice and freeze in an airtight container for up to 3 months. Thaw frozen cheesecake before eating.
**Use this no-bake cheesecake for a no-bake peanut butter cheesecake.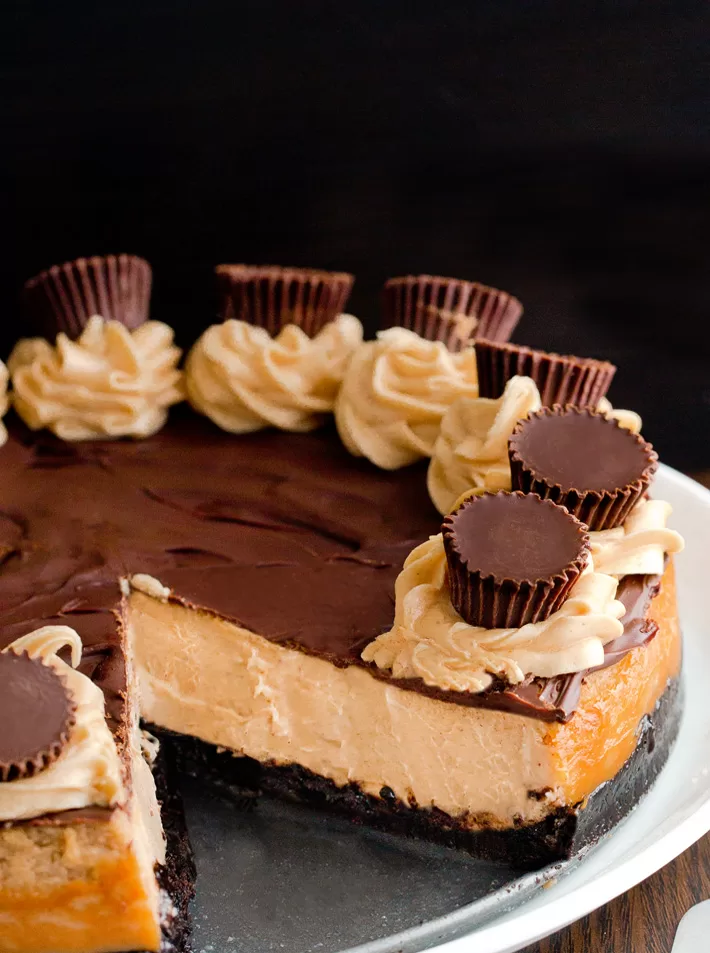 Baking Tips and Tricks
In classic cheesecake recipes, it's important not to beat the batter too much. This introduces air bubbles that can burst during baking and cause cracks.
Cool the peanut butter cake gradually to avoid sudden temperature changes that can cause the recipe to crack.
A water bath isn't necessary, but it's a good idea to add some water to the oven to keep the cheesecake from drying out.
If the cake cracks for any reason, cover the imperfection with a layer of fresh strawberries, chocolate fudge sauce, or coconut whipped cream.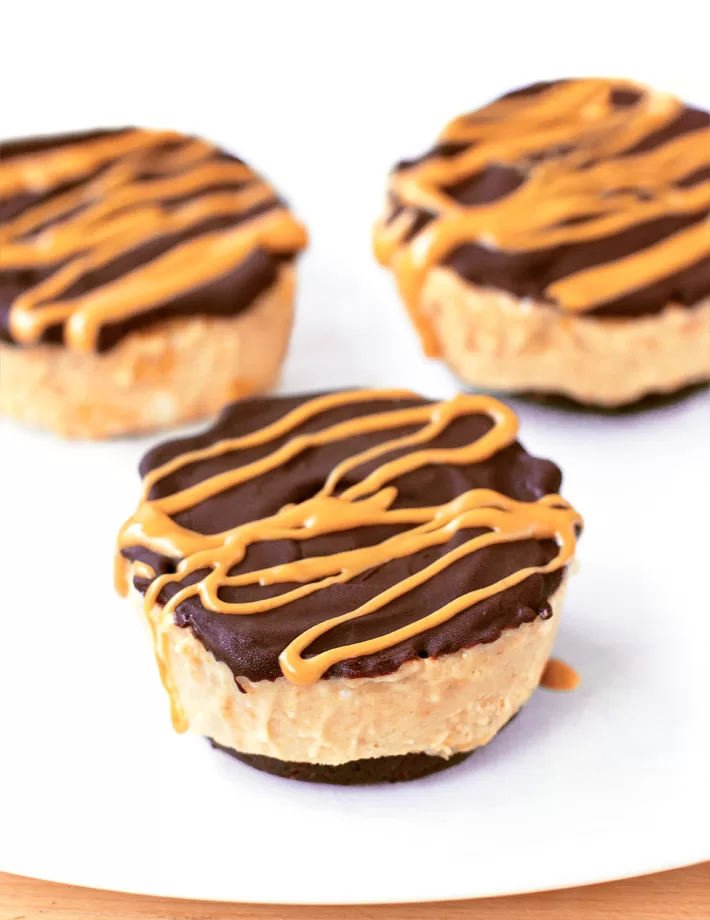 mini cheesecakes or bars
To turn the recipe into mini peanut butter cheesecakes or cheesecake bars, divide the filling between two muffin tins or rectangular 9-by-13-inch baking pans and line with parchment or graham cracker crusts.
Bake for 20 minutes for cheesecake cupcakes and 25 minutes for peanut butter bars. A simple recipe makes about 24 mini peanut butter pies or bars.
First in the oven off, then on the counter to cool gradually. Avoid cracking the peanut butter cheesecake while cooling.
Leftover cheesecake bars or bites can be refrigerated for 3-4 days or frozen for up to 3 months.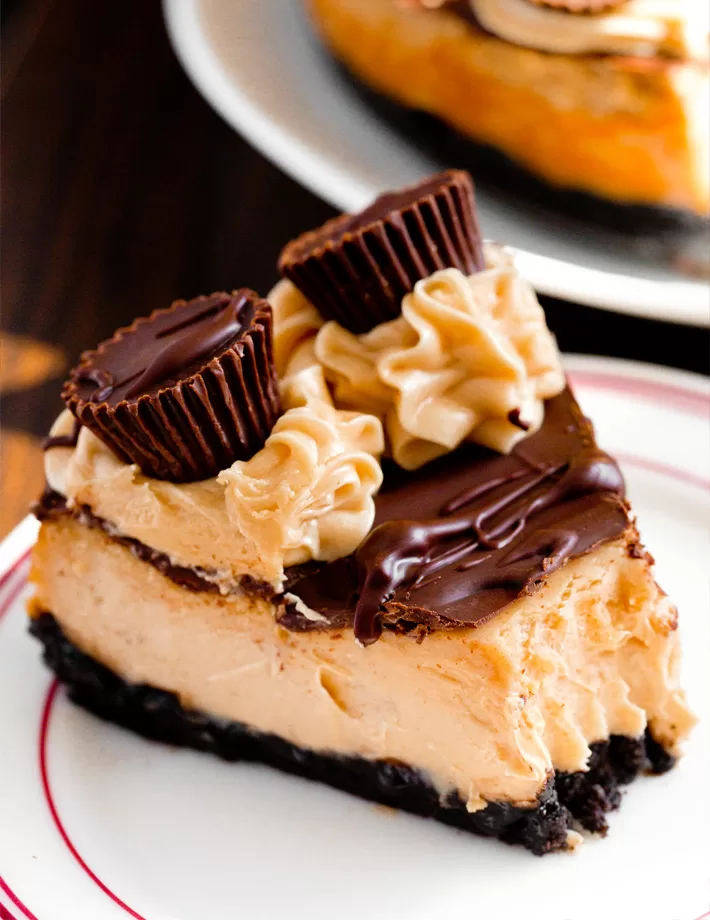 peanut butter cheesecake crust
Feel free to use your favorite store-bought or homemade cheesecake crust, graham cracker crust, or chocolate brownie crust. You can also omit the crust entirely if you prefer a peanut cheesecake with no crust.
I like to crush 24 chocolate sandwich cookies (such as Oreos with filling) in a food processor to make a chocolate cookie crust. .
Place crushed cookie crumbs in a large bowl with 4 tablespoons of melted butter or coconut oil. Stir everything together.
Press crust into an 8-inch or 9-inch springform pan or lined pie plate and refrigerate for at least 30 minutes, then pour cheesecake filling on top.
The recipe was inspired by Vegan Cheesecake and Peanut Butter Dip.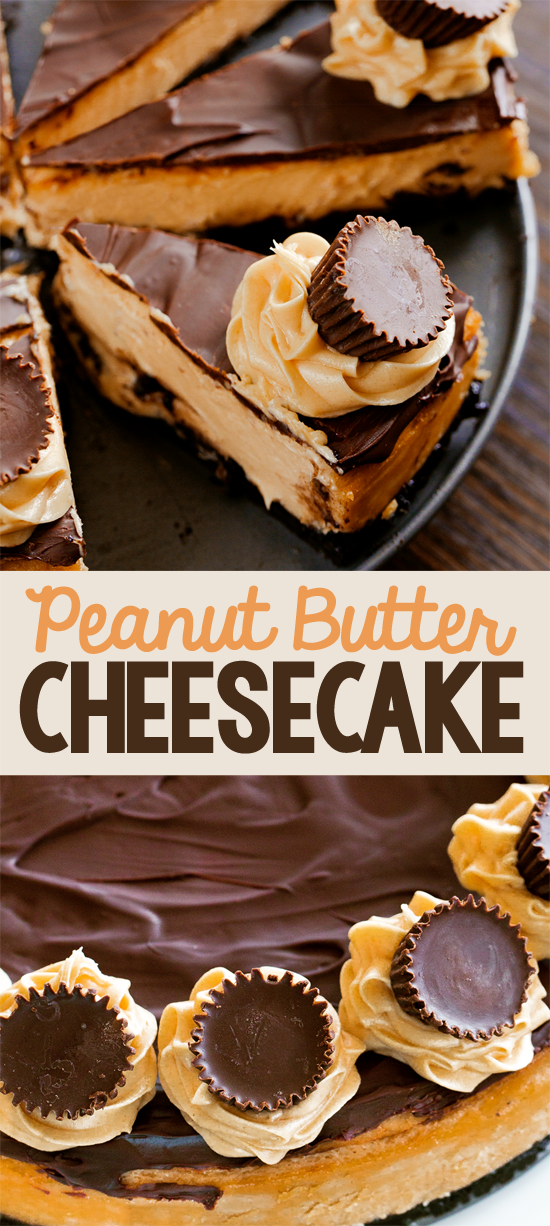 twenty four

Oz

Cream cheese

or vegan cream cheese

1

cup

peanut butter

1

cup

Yogurt

2

teaspoon

pure vanilla essence

1

tablespoon

cornstarch

(or here keto cheesecake recipe)

2/3

cup

sugar or pure maple syrup,

or sugar-free xylitol

Optional crust of your choice (the one I used is written above)
Preheat oven to 350 degrees Fahrenheit. Fill the baking sheet halfway with water and place it on the bottom shelf of the oven. Bring cream cheese and peanut butter to room temperature. Blend all cheesecake ingredients in a blender or food processor until smooth. (Don't over whip, as it can burst in the oven and introduce air bubbles causing cracks.) With optional crust, spread on springform pan. Place on the center rack above the rack with the water pan. Bake for 30 minutes. do not Open the oven door during this time. When the time comes, do not open the oven at all and turn off the heat. Leave in the closed oven for another 5 minutes. Next, remove the cake (it will still look unfinished). Let it cool for at least 20 minutes before placing it in the refrigerator. It is important to cool the cake before cooling. It must be cooled gradually so that it does not crack. Refrigerate for at least 5 hours or overnight to set considerably.

nutrition information
Other fancy party desserts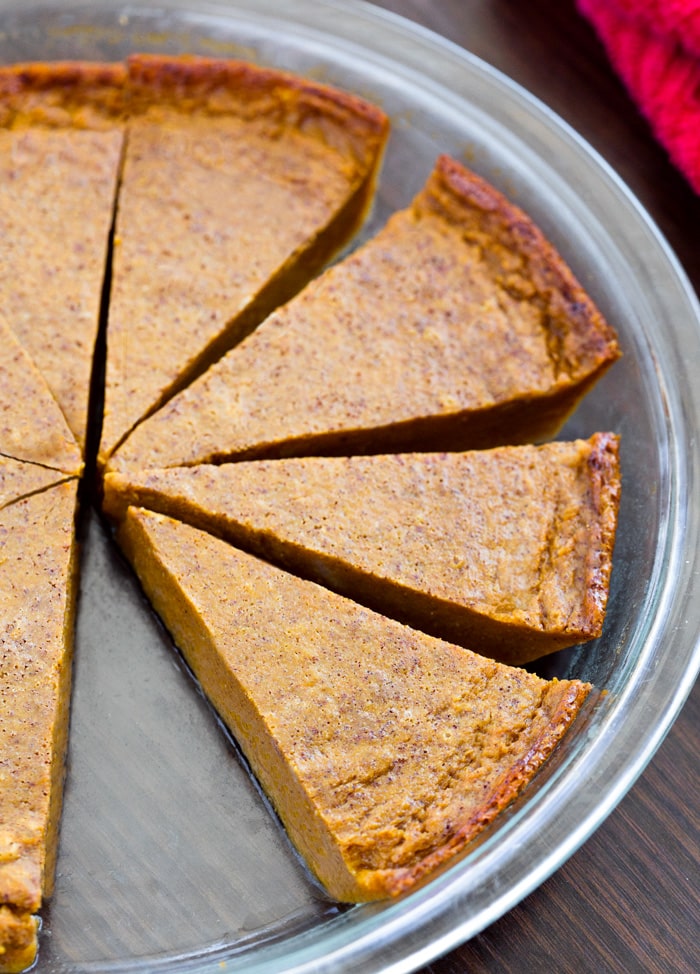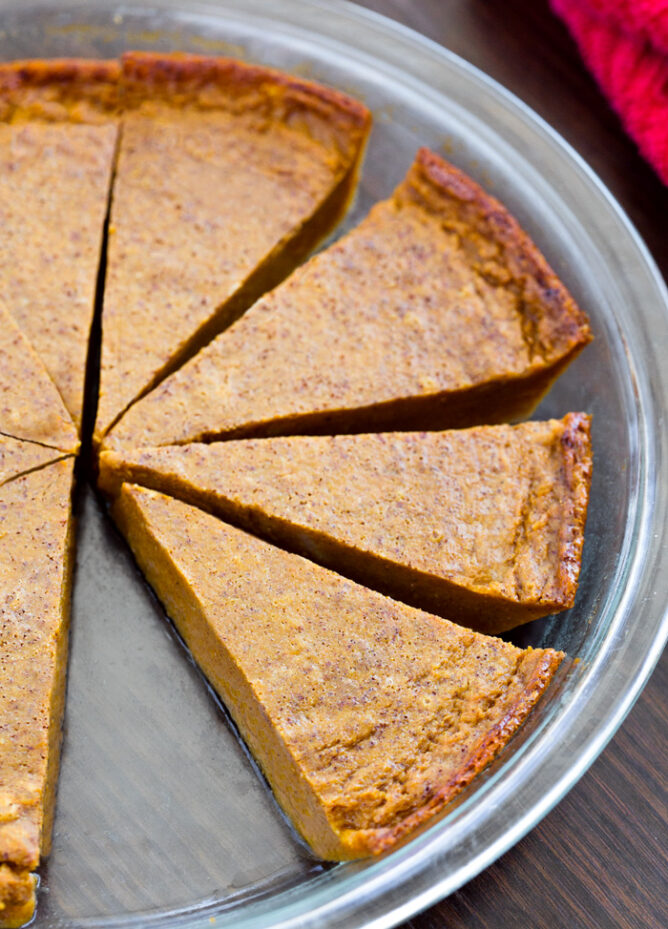 pumpkin pie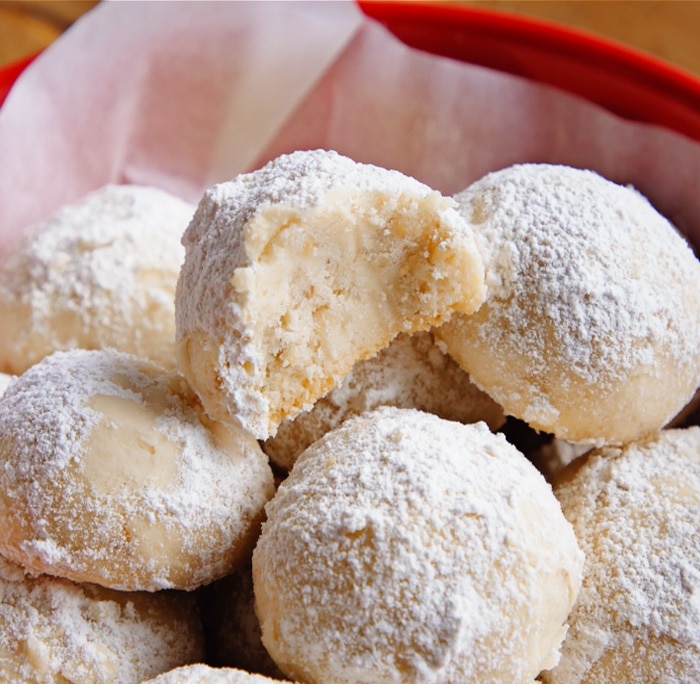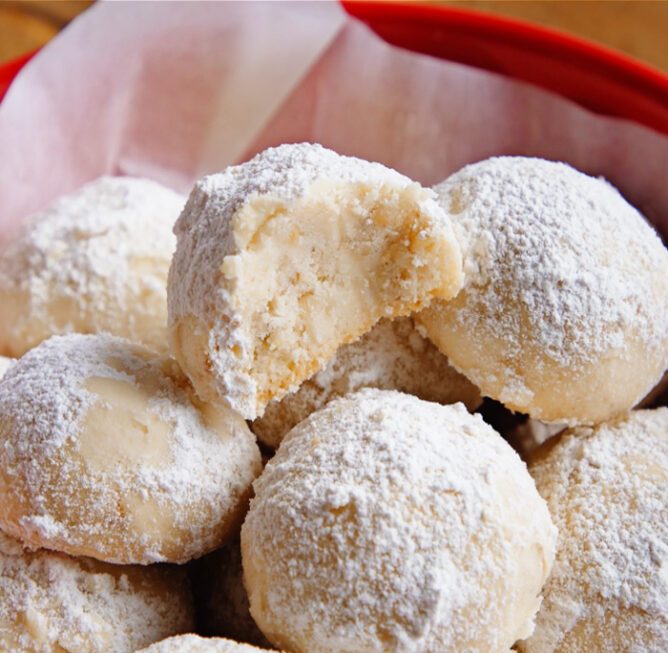 snowball cookie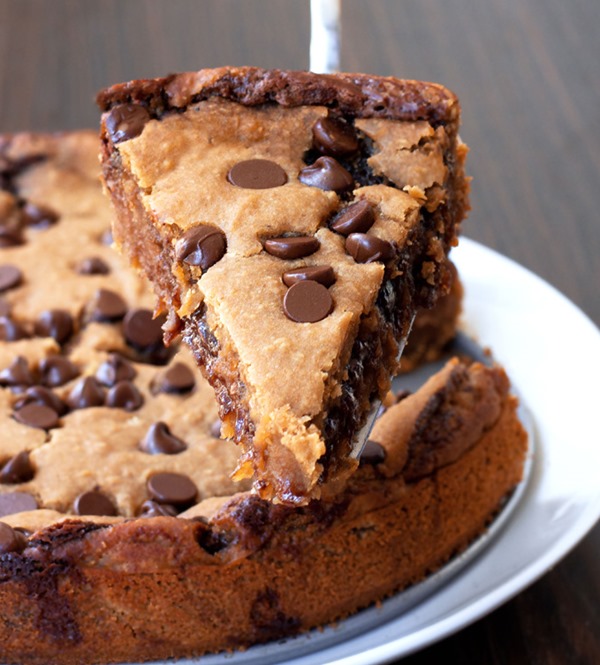 deep dish cookie pie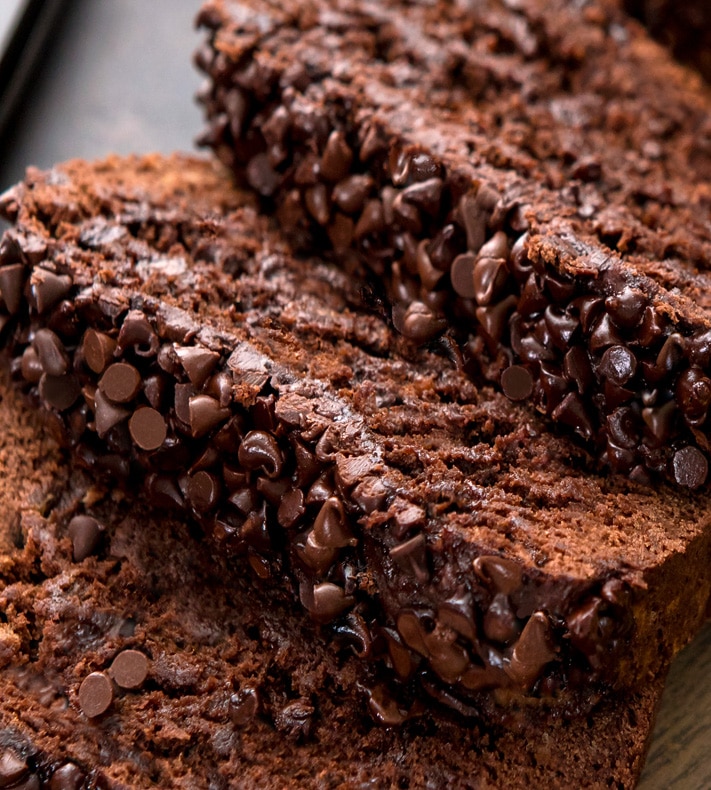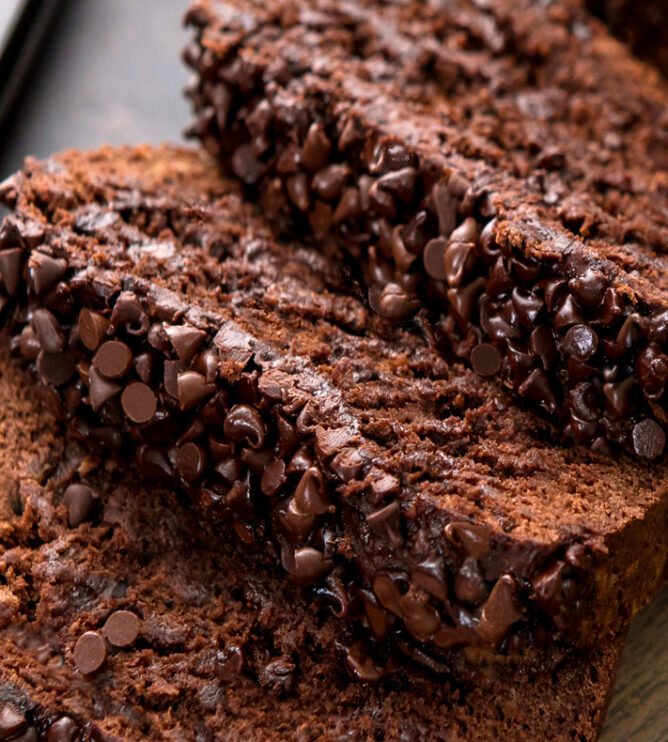 chocolate banana bread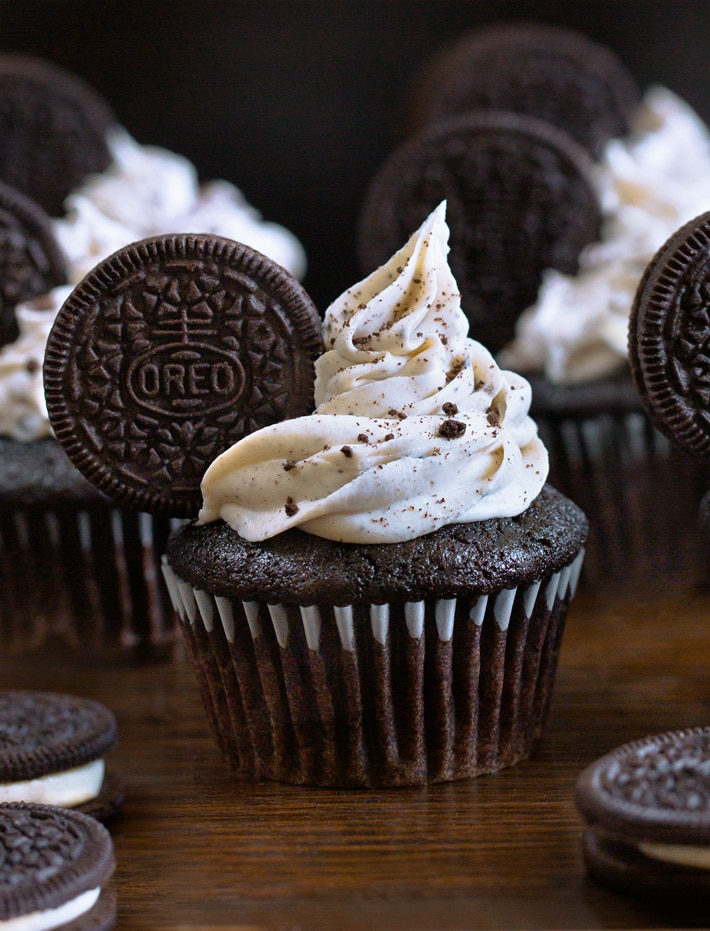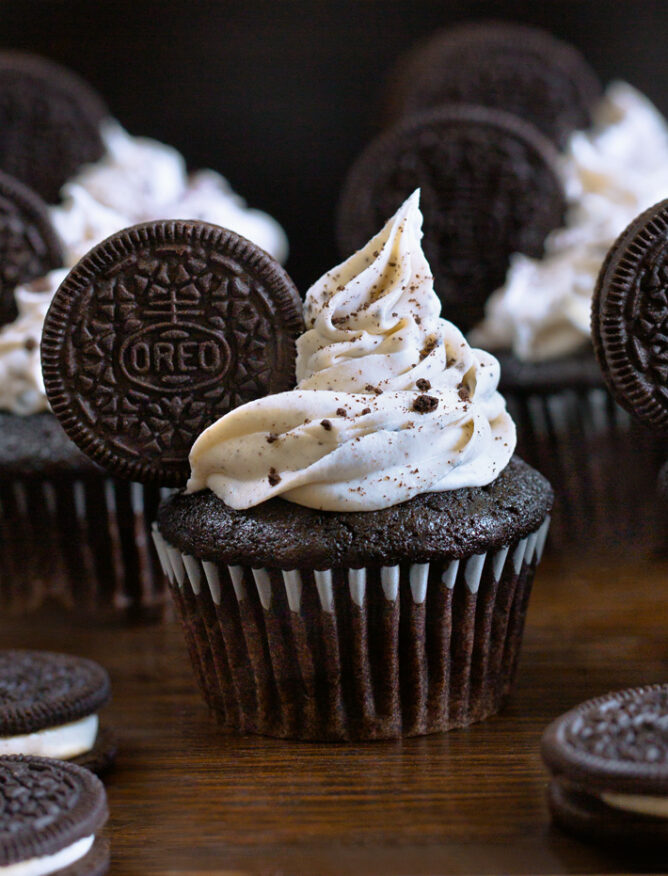 oreo cupcake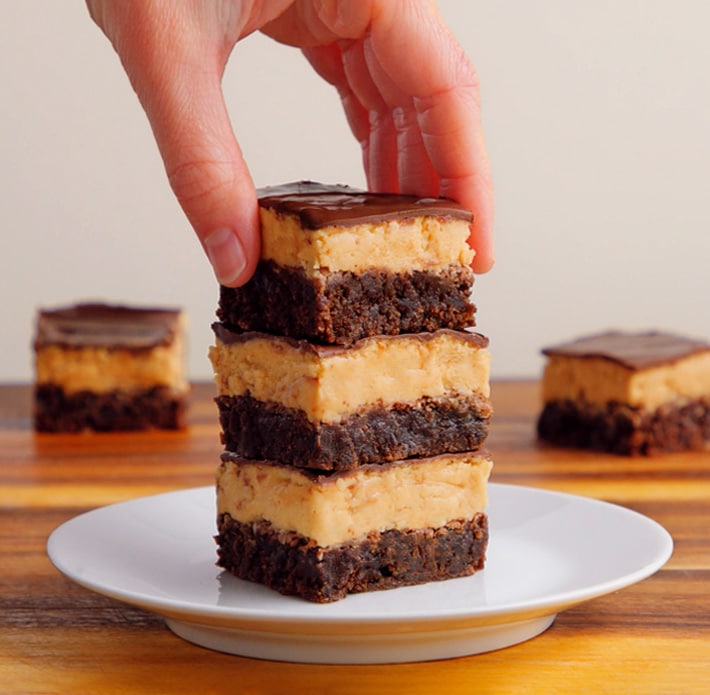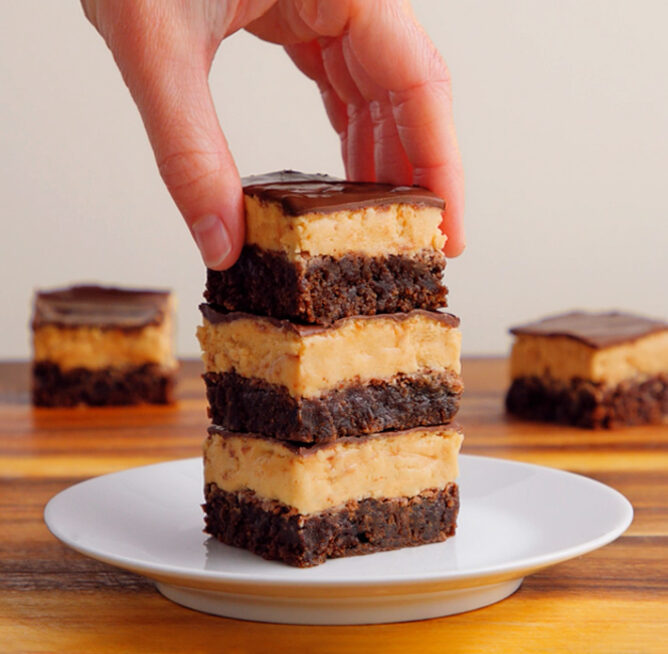 peanut butter brownie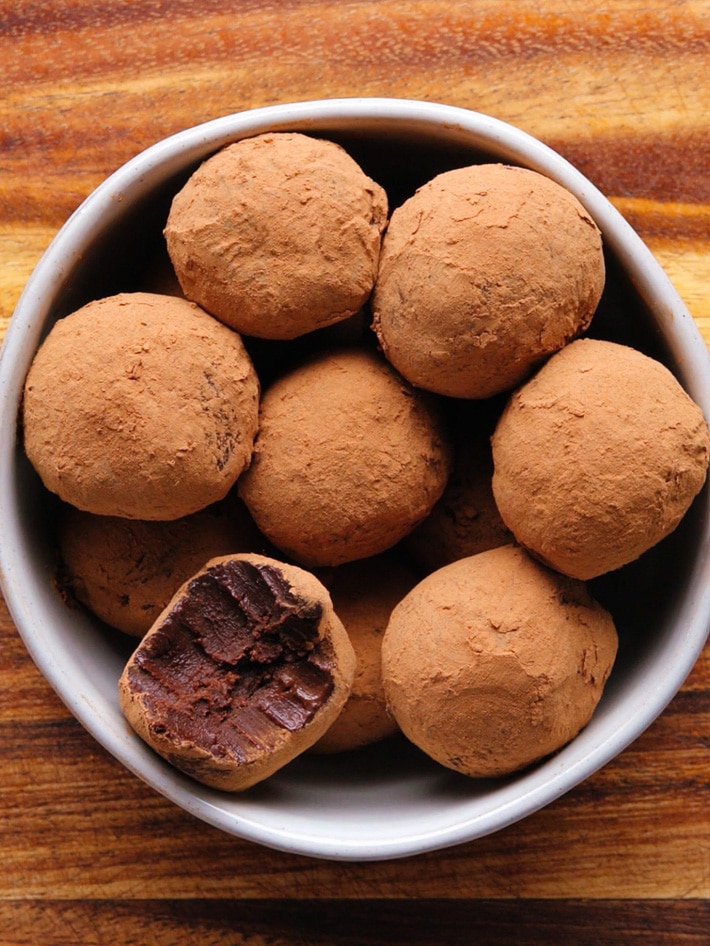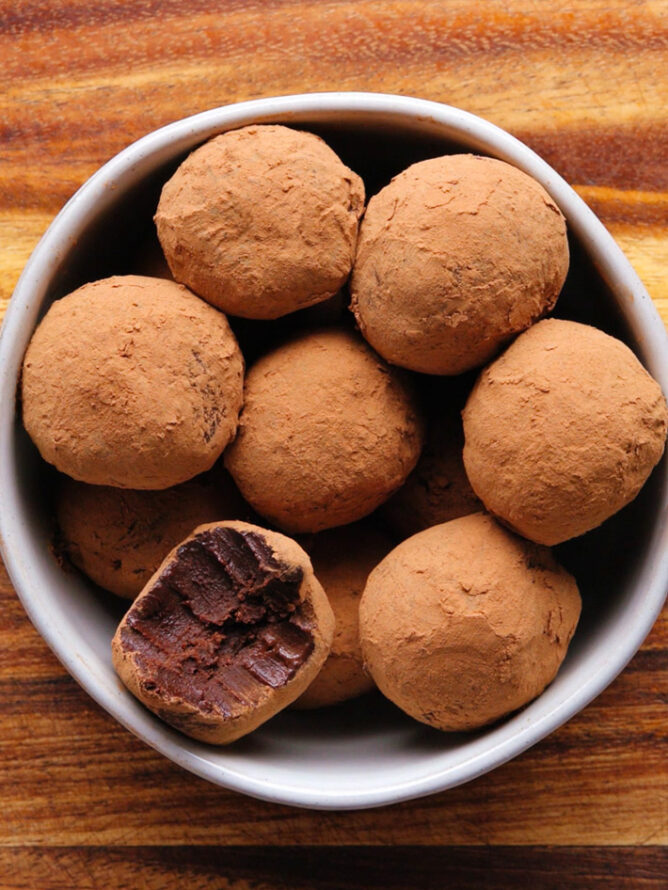 chocolate truffle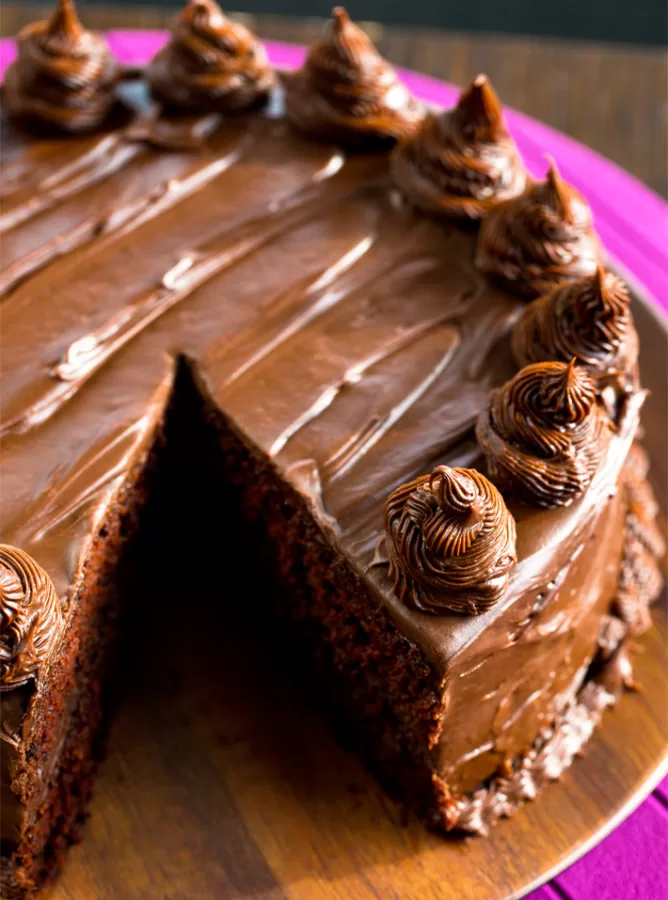 red wine chocolate cake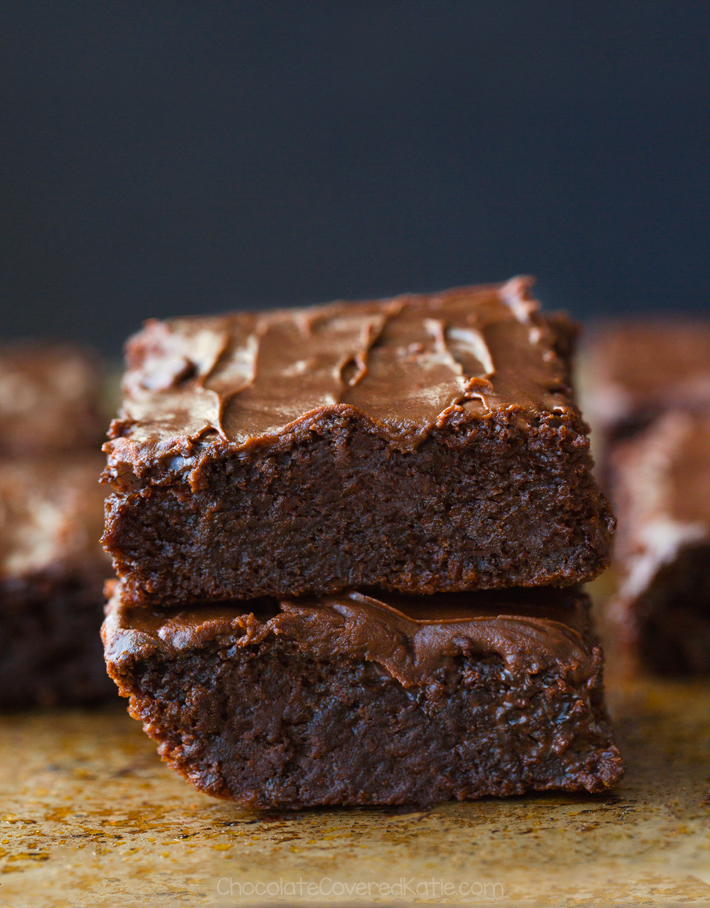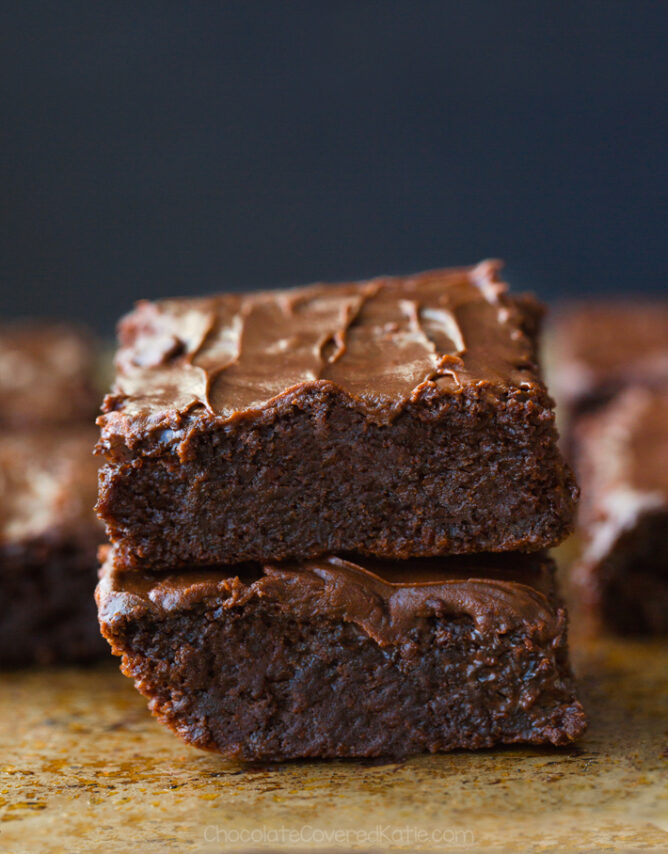 keto brownie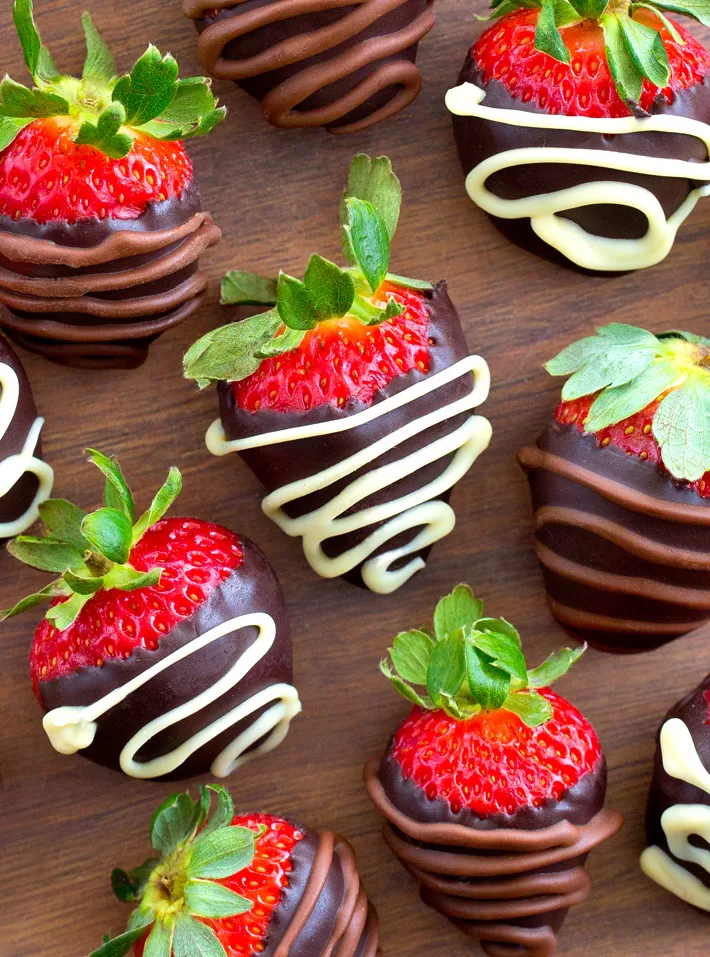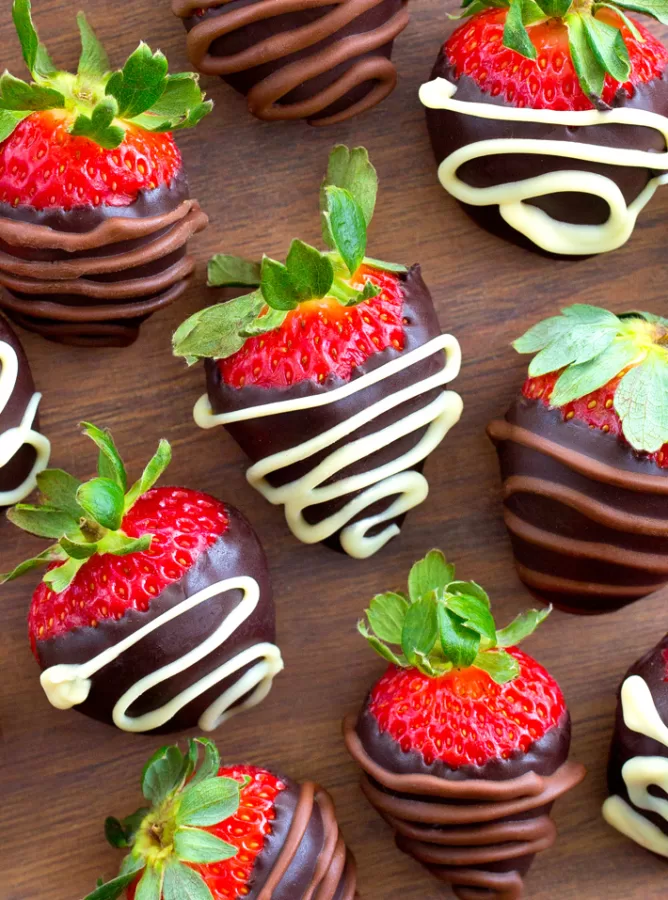 chocolate covered strawberries