Setup method pantry under stairs food storage system. Pantry organization ideas to help you make the most of your unused space.
pantry under stairs
Looking for a creative way to add food storage space to your home? Turning the closet under the stairs into a pantry is a great way to make the most of an underutilized space. .
Spring 2020 was a wake-up call for many of us.
All of a sudden, our grocery store was missing the products we always took for granted.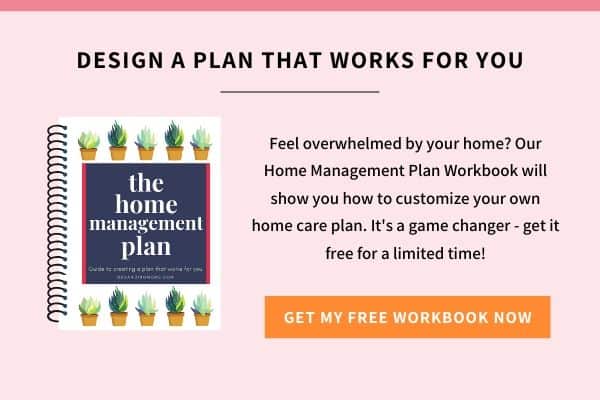 Also, demand for certain items surged as they were in short supply.
For now, grocery stores are mostly back to normal where we live.
But next time, I would like to prepare well in case the store ingredients are not available for a while.
And with grocery prices rising, it's a good idea to stock up on a few extras in your cupboard when you find a bargain!
So I decided to turn the closet under the stairs into a makeshift pantry.
Related: How to set up a home office using what you already have
How to install a pantry under the stairs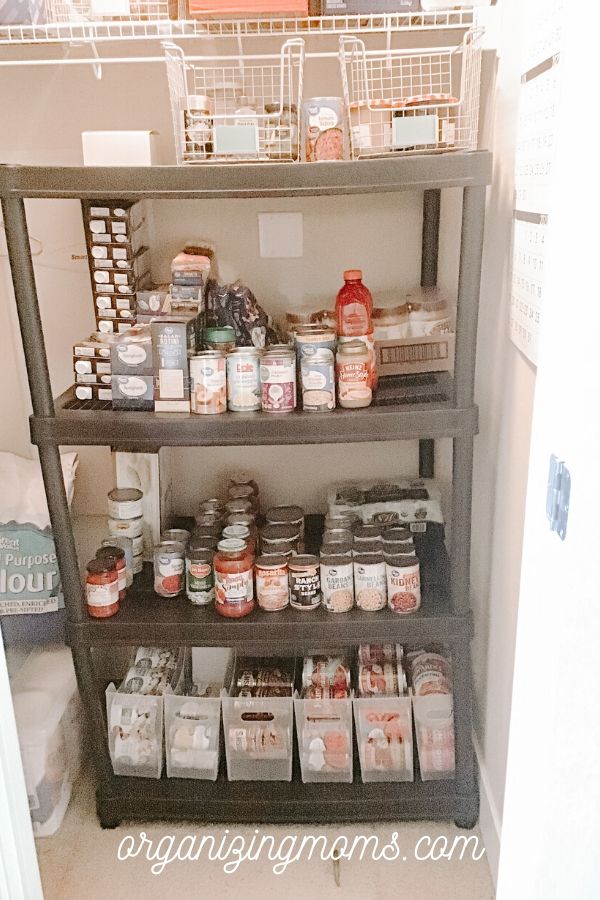 When we couldn't go to the store in 2020, we started using the closet under the stairs for small pantry organization.
So, I tried to build it using what I had on hand.
I have a bookshelf with glass shelves (Not recommended – that's exactly what we had!), behind a closet that isn't very tall.
I put a large plastic shelf in the highest part of the pantry. (pictured above). Fits under existing shelf/closet rods.
I put a clear plastic bin on the floor next to the shelf. That's what we use to store flour.
Related: Drop zone organization ideas (Storage ideas for backpacks, umbrellas, etc.!)
How to store pantry under stairs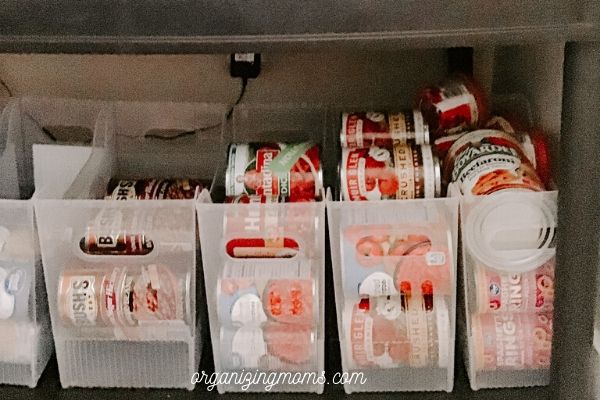 Every time I shop, I'm slowly adding to my backup pantry.
Pick up extra canned goods here and there to add to your pantry if it fits your budget.
Use pantry inventory Now that I know what I need and what I have enough of, I am less likely to overbuy.
I try to only buy things that I use on a regular basis, but since this little stockpile can come in handy in an emergency, I also buy a few things I wouldn't normally buy.
Variety of canned vegetables – I used to only use canned corn, but bought frozen for other vegetables.
various dried beans – I used to buy only dried black beans
canned meat – especially chicken
I'm glad I was able to put this space to good use. What used to be an unusable coat closet now uses that extra space to store ready-to-use ingredients.
how to avoid wasting food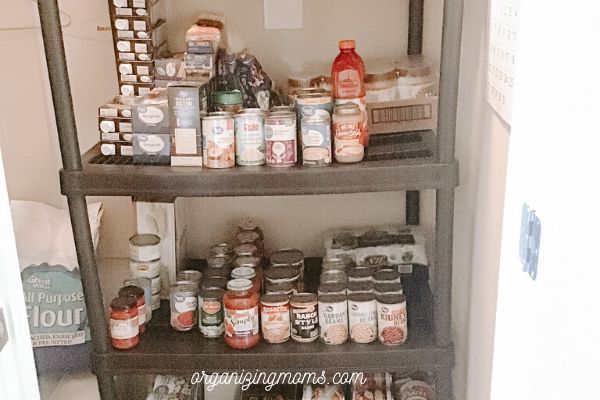 It took a little mental change, but I came to think of the pantry under the stairs as a little grocery store.
It's great because you're using that extra closet space as an extra pantry while saving kitchen cabinet space for things you need to use up quickly.
When planning your shopping list for the week:
First, check your normal food supply in the kitchen to see if you have the items you need.
If the kitchen doesn't have what you need, check the pantry under the stairs for items. If it's there, move it to your regular kitchen food storage.
I always choose the one with the closest expiry date.
If a particular item seems to be missing, add it to your grocery list for the week.
expiration date hack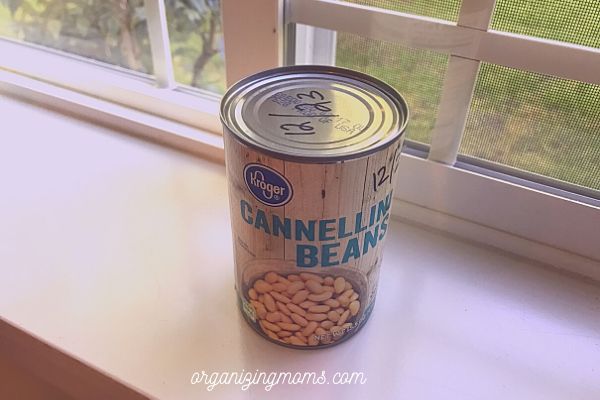 It really takes a while to see all the little expiration dates written on the packaging.
When I add new items to my pantry, I always remember to write the expiration date in large, bold type on the top and side of each package.
That way you can easily see which package to use first.
Thank you mom for this clever idea!
What I would change about the pantry under the stairs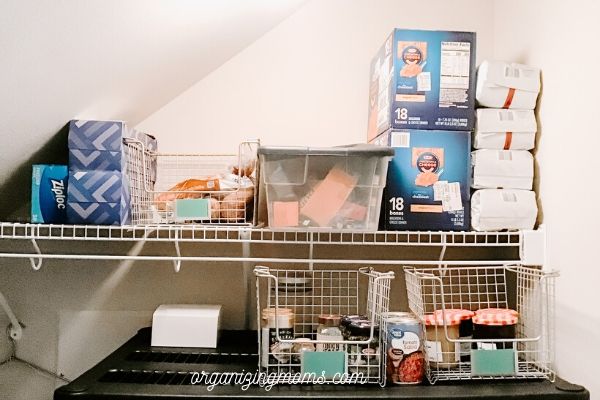 With infinite funds and building skills, you can install permanent shelving that covers the entire pantry.
Make the shelves narrower and closer together so you can see more and store more.
If you decide to make your under-stairs pantry permanent, it might be worth investing in better shelving.
And it might be nice to add a wine collection to the space.
But for now, using what we have works!
You might like it too...toy storage ideas
More pantry organization ideas