This safe, natural cold remedy will soothe a sore throat and comfort you and your child when medicine doesn't work.
Are there natural ways to cure a cold?
The bad news is that there is actually no cure for the common cold (yet). However, there are natural cold remedies that can help relieve symptoms and alleviate symptoms in children.
Did you know that blowing your child's nose can actually help? Draining excess mucus helps relieve pressure in the nasal passages significantly, rather than letting the body smell it. please wash
drink hot drinks like this honey lemon drinkA warm drink can help relieve nasal congestion and keep your child hydrated.
Apply hot or cold packs around the sinuses. Microwave a damp washcloth for 20 seconds and apply. Always test for heat before applying to your child. Frozen vegetable sachets are great for cold weather!
Lay your child down with an extra pillow under his or her head for better nasal passage.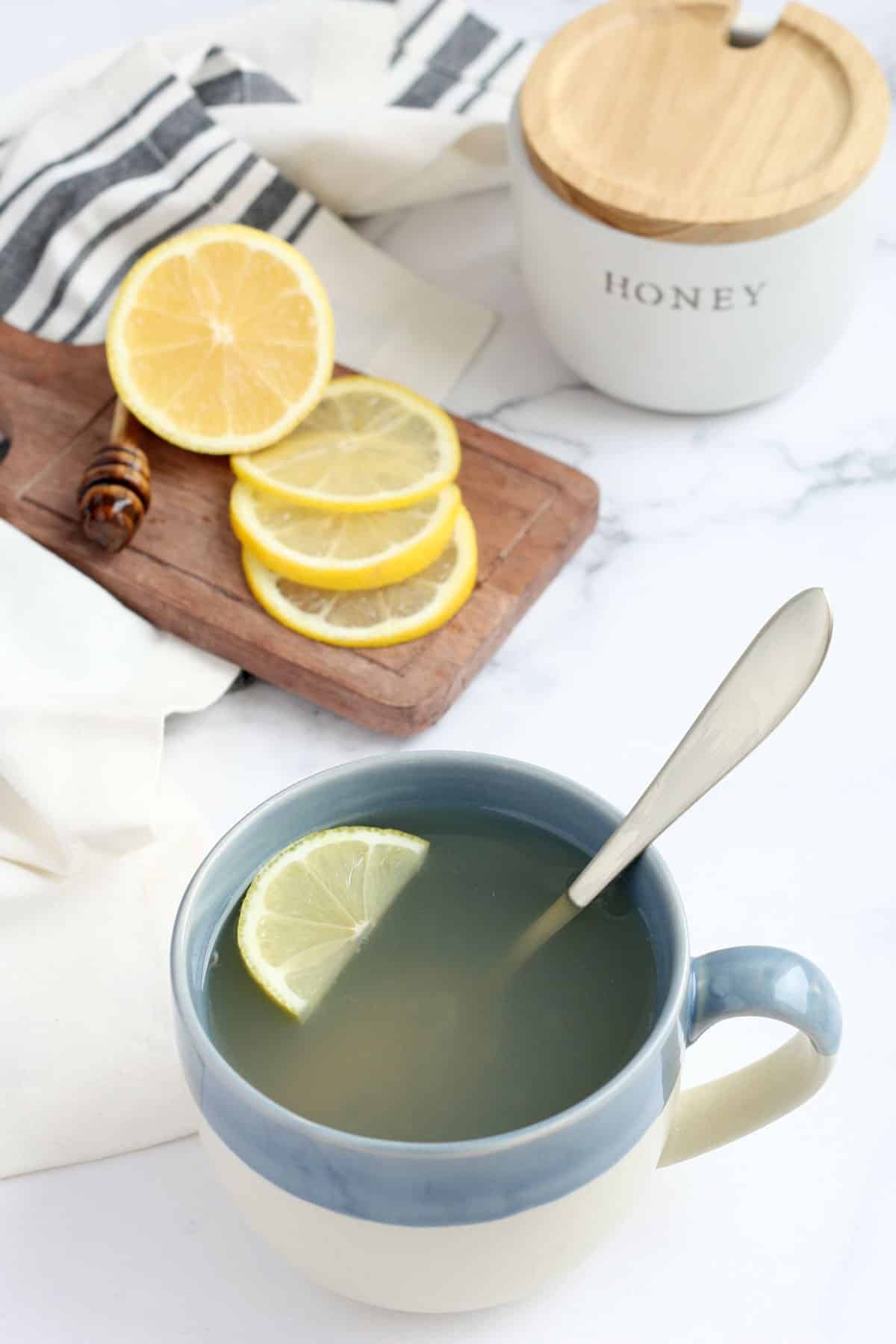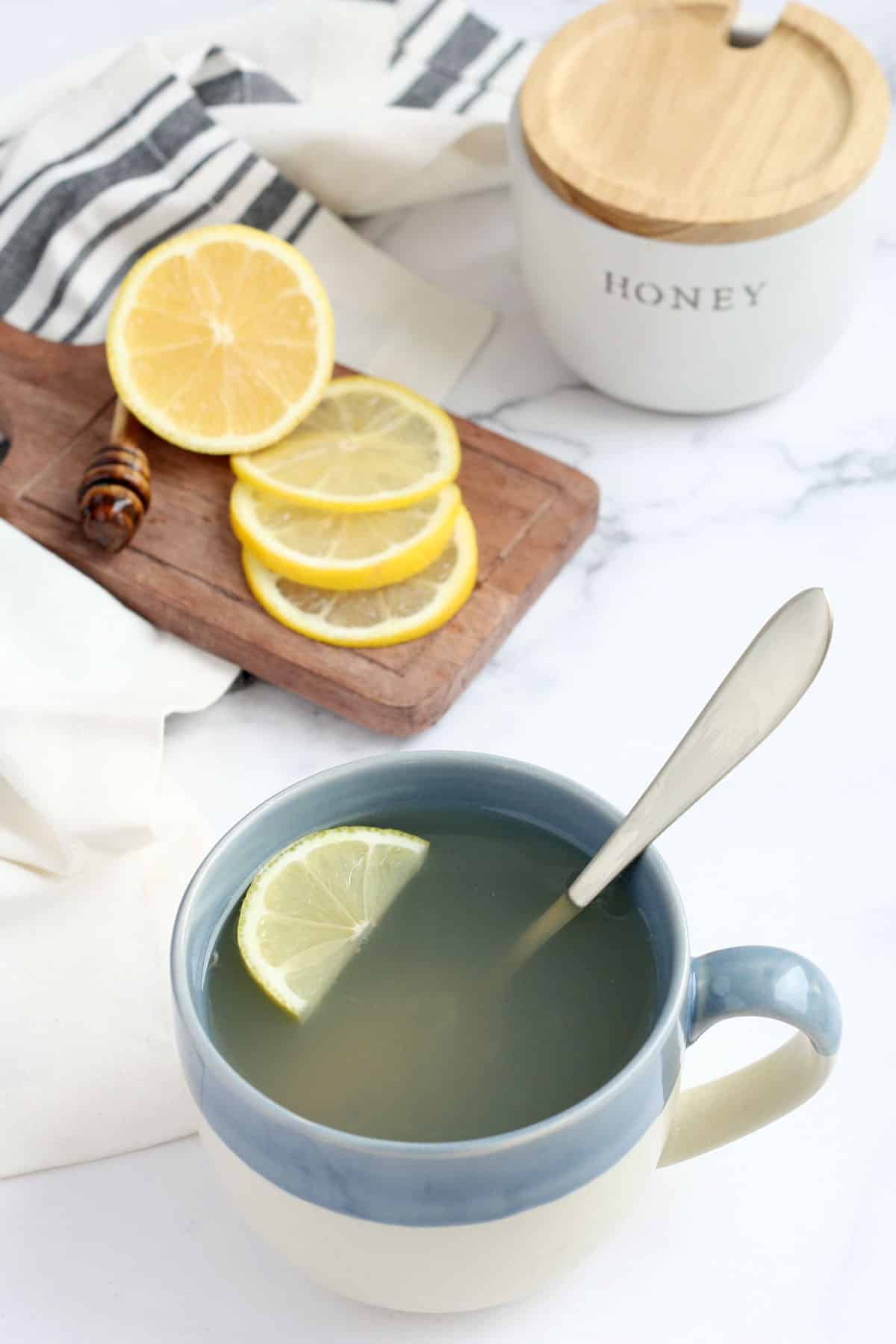 Why is honey good for colds and coughs?
Read up on honey and the common cold for lots of information! I read a study article in which her 105 children with colds were given honey, honey-flavored cough medicine, or no treatment. All children improved, but honey consistently scored the highest in parental ratings of cough symptoms in children. Dark-colored honeys, such as the buckwheat honey used in this study, are particularly high in antioxidants.
If you give honey to children, make sure they are over 1 year old. *Do not give honey to babies under 12 months of age. *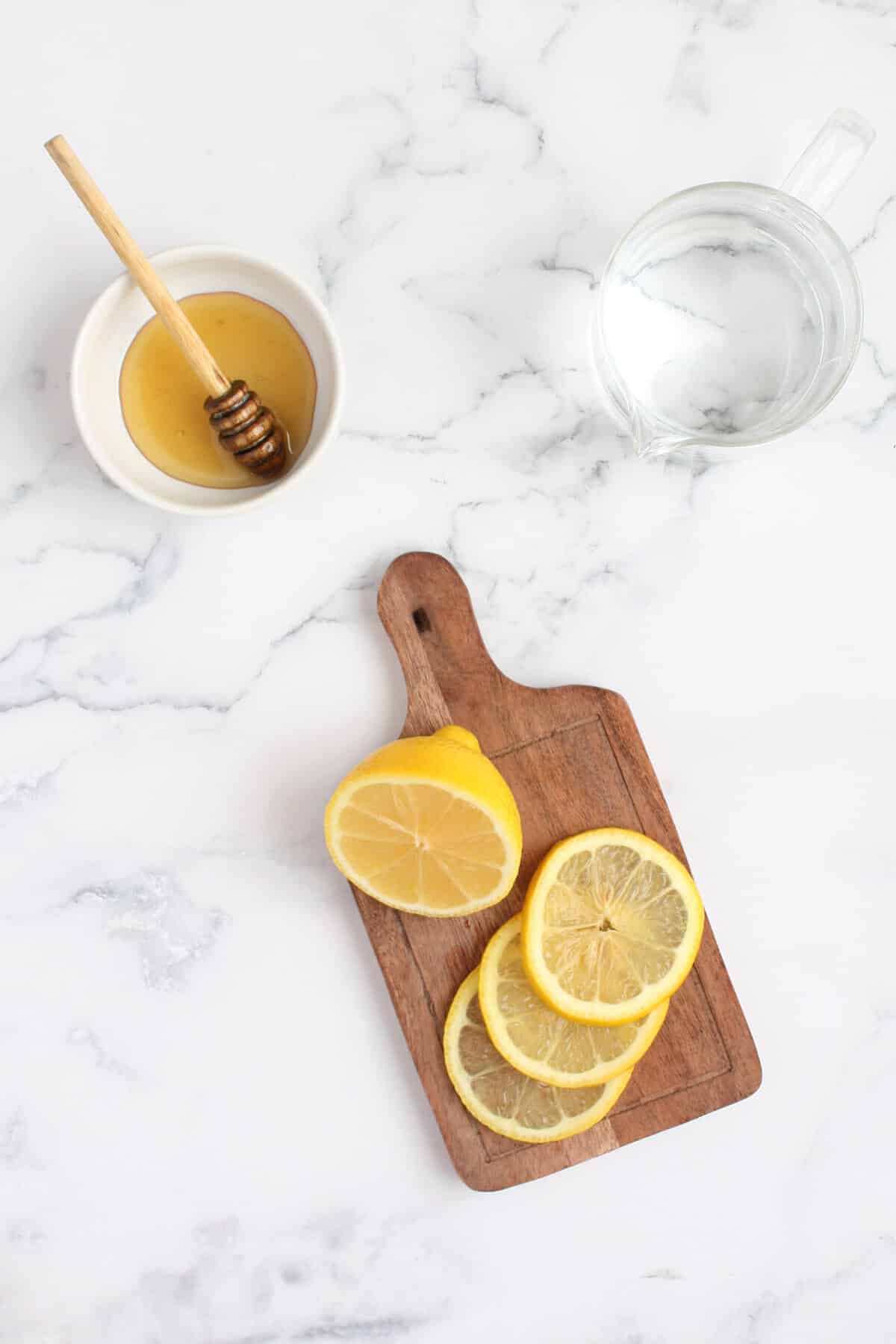 How to make Honey Lemon Cold Remedy:
All you need to make this simple drink is honey, lemon, and water!
Squeeze lemon juice (you will need about 2 teaspoons of lemon juice).
Heat the water in a stovetop, kettle, or microwave-safe mug.
Add honey and lemon juice to the water and stir until the honey dissolves.
Test not too hot. You can also add honey or lemon if you like.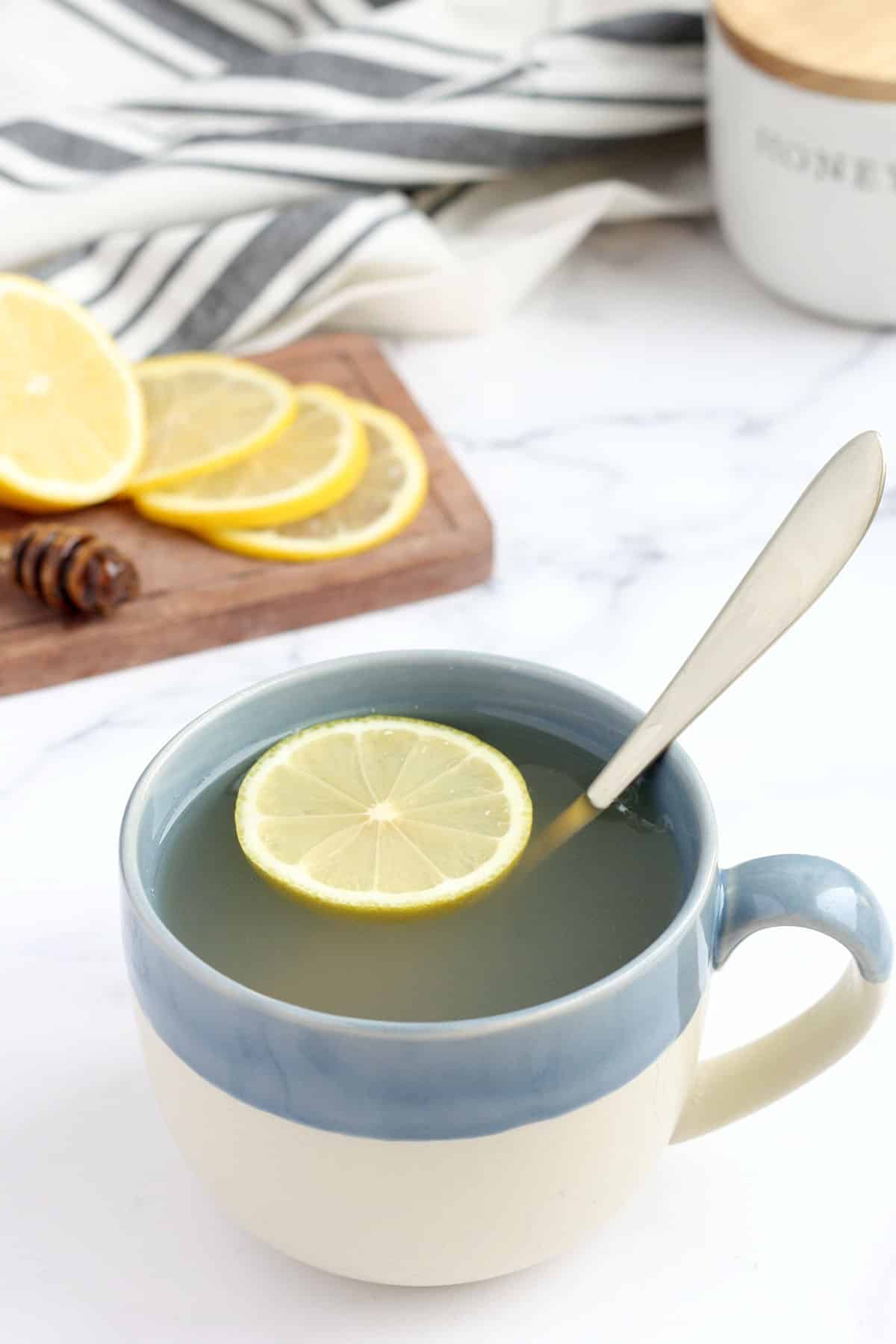 How to help children during the 5 stages of a cold
Stage 1: Onset
About 1 to 3 days after your child's first exposure, mild symptoms such as a runny or stuffy nose, mild fatigue, and sore throat will begin to appear. Don't ignore symptoms when your child is in this stage. Get plenty of rest and stay hydrated.
Stage 2: Progress
This is the time when the cold begins to settle in earnest. Your child may have moderate congestion and cough. This is the time to get rid of natural cold remedies, honey lemon drink (see recipe below), chicken soup, soft tissues and steam rubs. Zinc is also part of a healthy immune system, so make sure your child is eating zinc-rich foods such as eggs, chickpeas, pumpkin seeds, and whole grains.
Stage 3: Peak
Your child's cold is in full swing. They may have a low-grade fever, body aches, major congestion, and a full-blown cough.Double liquids, water, broths, and juices he doubles to keep him hydrated. To relieve congestion and sinus pressure, use a humidifier, hot steam from a shower, and possibly a saline nasal spray or rinse.
Stage 4: Remission
When serious symptoms start to appear, that's when you know your child has turned the corner. This is a good time to stop the reproductive machine. Sanitize surfaces, wash bedding, clothing, and hand towels, and disinfect personal items such as toothbrushes and phones.
Stage 5: Recovery
This is when your child feels almost 100%. It's a good time to really get healthy immune-boosting foods into your system and get back to your normal sleeping and eating patterns.
More posts you might want to check out!
1

cup

water

2

tea spoon

Honey

1

Moderate

lemon
lemon juice. You will need 2 teaspoons of juice.

Heat the water on the stove or in a microwave-safe mug.

Add honey and lemon juice to the heated water and stir until the honey dissolves.

Test with a spoon before drinking to make sure it's not too hot.
calorie: 74kcal | | carbohydrates: twenty twog | | protein: 1g | | obesity: 0.3g | | saturated fat: 0.04g | | Polyunsaturated fat: 0.1g | | Monounsaturated fat: 0.01g | | sodium: 15mg | | potassium: 156mg | | fiber: 3g | | sugar: 14g | | Vitamin A: twenty fourIU | | Vitamin C: 57mg | | calcium: 36mg | | iron: 1mg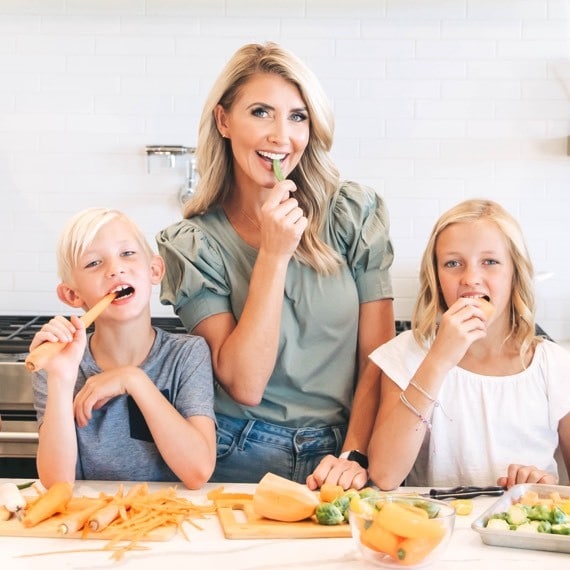 Natalie Monson
I am a registered dietitian, mother of four, a food lover and a strong promoter of healthy habits. Here you'll find delicious, fruit- and veg-rich recipes, tips to help your kids eat better and more intuitively, and tons of resources to feed your family.
Learn more about Natalie