The natural sweet flavor of caramelized carrots with a honey glaze that makes Honey Glazed Carrot an attractive side dish!
Ingredients for Honey Glazed Carrots
carrot: This recipe uses regular long carrots instead of baby carrots. The texture and flavor are much better.
butter: This recipe uses unsalted butter and will add salt later to taste
Honey: The honey enhances the caramelization of carrots and raises the level.
brown sugar: Light brown sugar works best for this recipe.
salt: Sea salt is my favorite for these carrots.
Cinnamon + Nutmeg: Warm spices make carrots even tastier.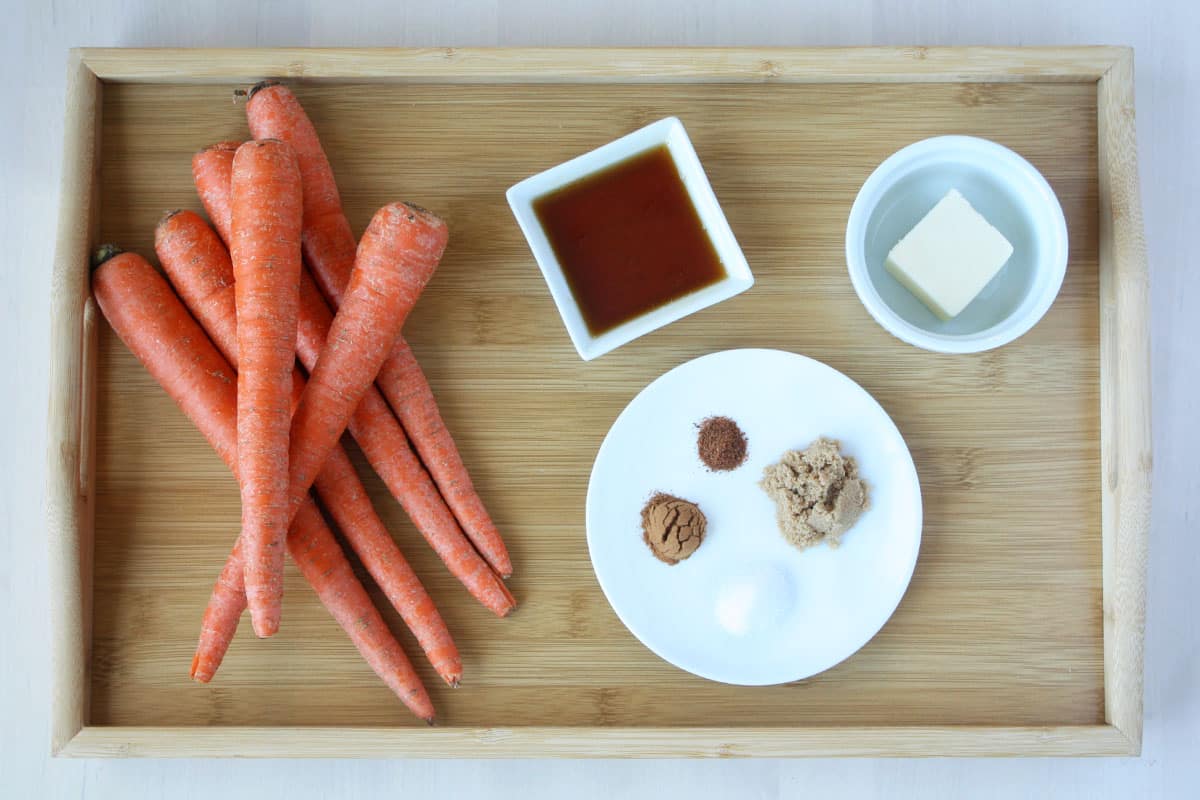 How to make honey glaze carrots
PreparationPreheat oven to 400 degrees Fahrenheit. Peel and cut carrots. We like to cut carrots into coins.
Mix glaze. Combine all glaze ingredients in a bowl and whisk to combine. Place the carrots on a baking sheet and drizzle the glaze over the carrots (but save a few tablespoons). Toss so that it is well coated.
roast. Roast carrots for 15-20 minutes or until browned to your liking. When done, drizzle the remaining glaze over the carrots and toss again.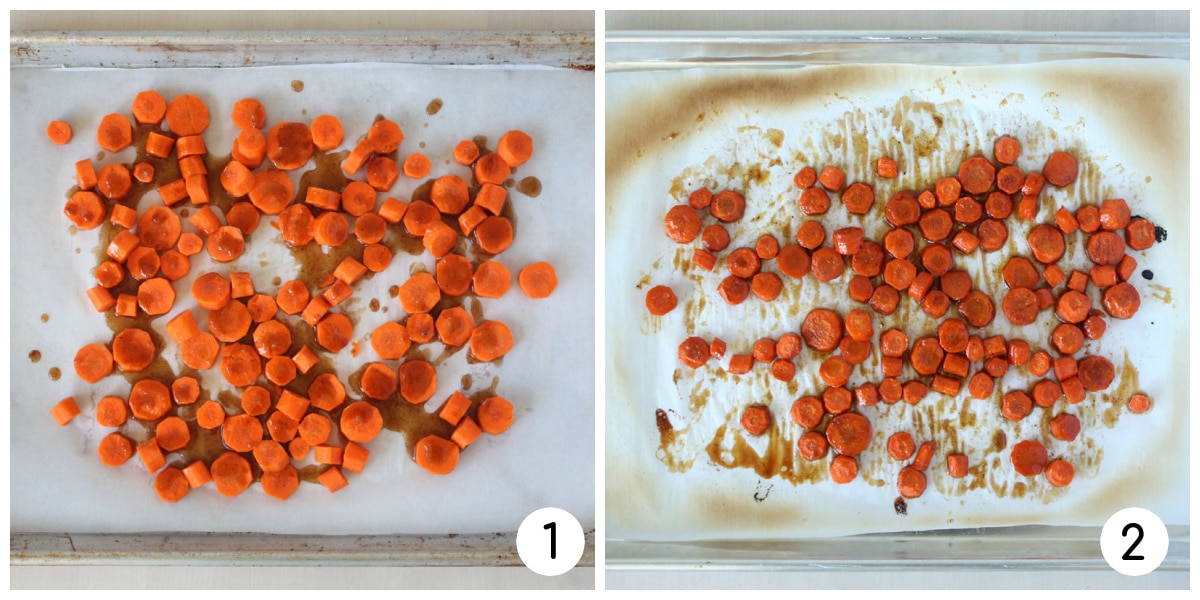 How to make carrots tastier?
Ever nibble on a carrot and it tastes soapy or bitter? This can be a huge turn-off for anyone, especially children. Its soapy taste comes from high concentrations of compounds called terpenoids. All carrots contain this compound, which when combined with sugar gives it a carrot flavor. Some of the reasons this happens are the carrot variety, harvested too early, poor growing conditions, and even how it is stored at home.
Is there anything I can do to avoid carrots that taste like soap?
Yes! There are a few things you can do to make carrots tastier.
by ripe carrots. In general, unripe carrots are high in terpenoids and have a soapy taste. Look at the top of the carrot to make sure it's orange, not green.
Avoid storing carrots with other high ethylene producing produce such as tomatoes and avocados. Ethylene can increase terpenoid production in carrots.
Cook carrots. Raw carrots have a more pronounced soapy taste because cooking breaks down many of the terpenoids, giving them a sweet taste.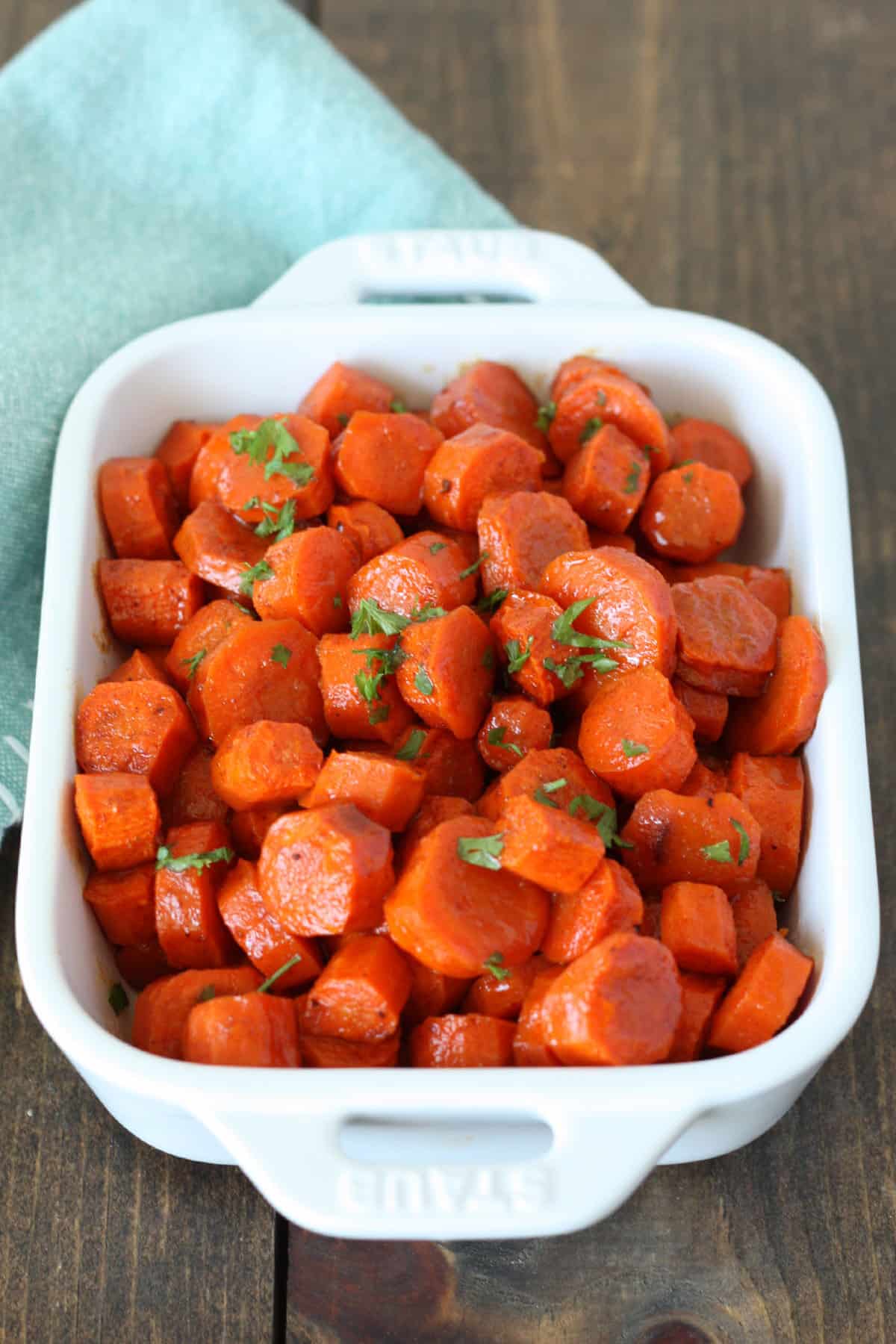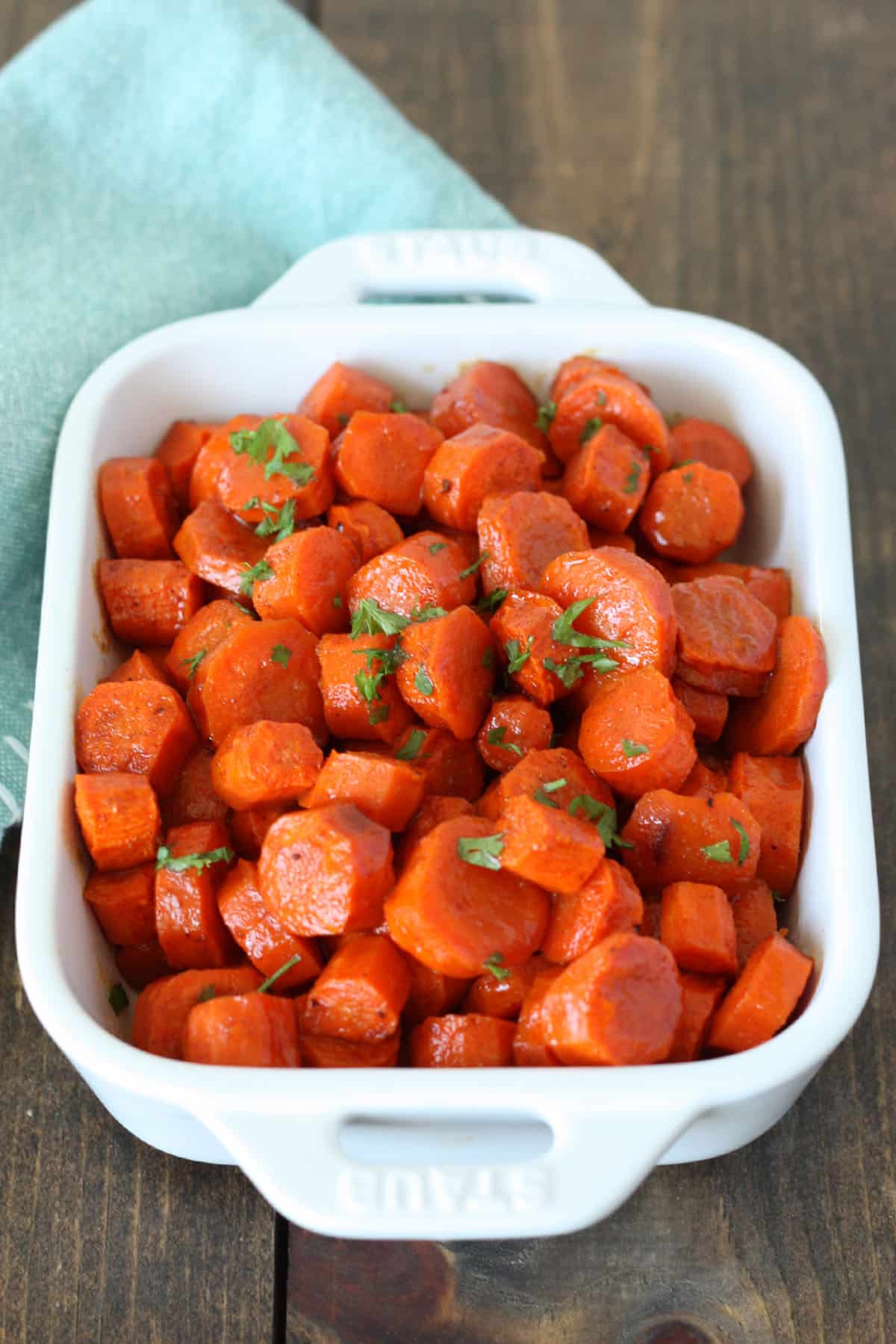 Why carrots are good for you
Some may have told children to eat carrots to improve their eyesight. This is true and probably the most common knowledge about the health benefits of carrots. It is converted to vitamin A in the body, which helps protect the surface of the eye and is necessary for good vision. Vitamin A also keeps cells healthy, which are the body's first line of defense against infection. By supporting the immune system.
Munching carrots helps to scrub away plaque and foot particles and helps keep your teeth and gums healthy. The minerals in carrots help prevent tooth damage and strengthen enamel. .
Carrots are a great source of fiber, vitamin C, folic acid, potassium and vitamin B6.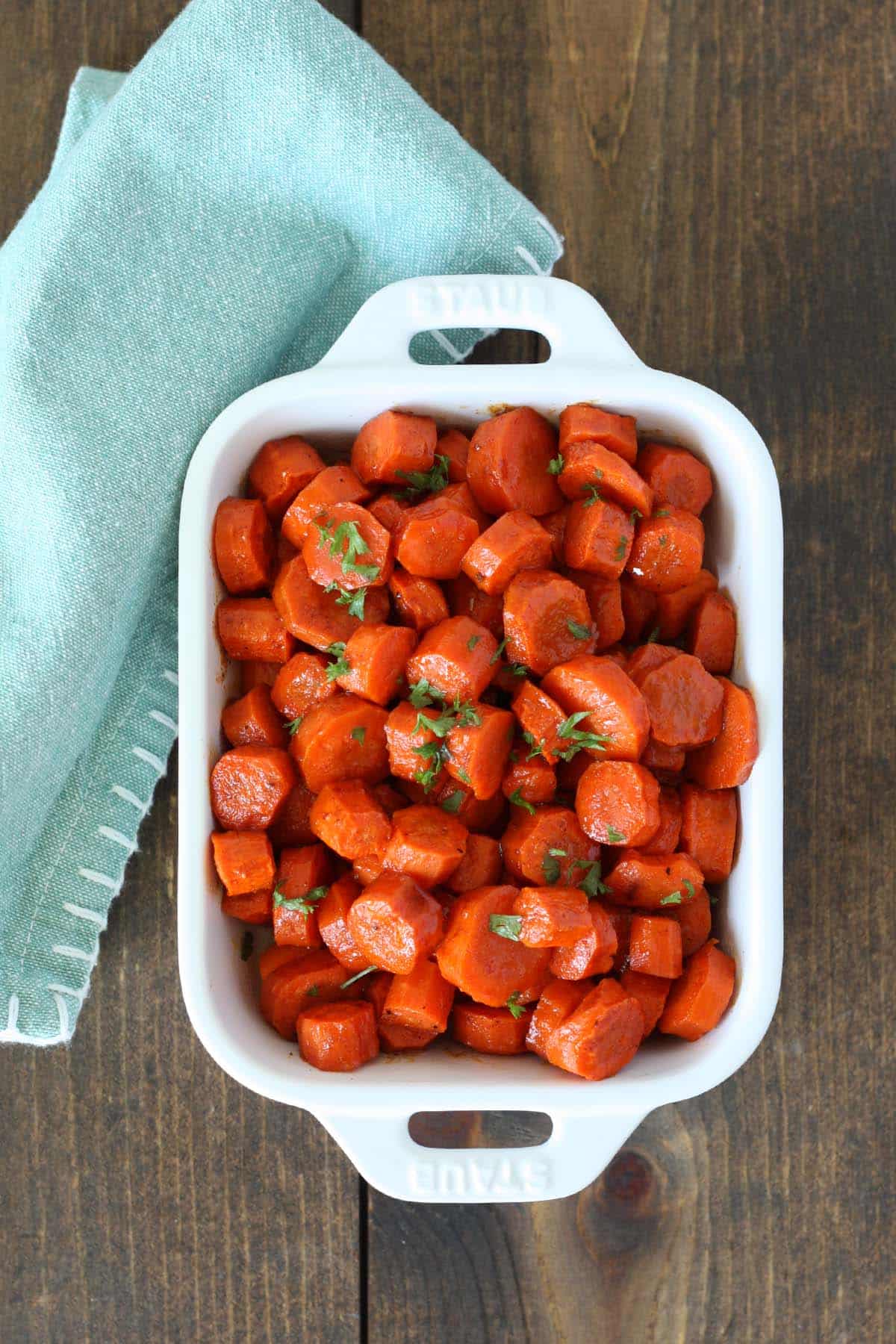 more delicious carrot recipes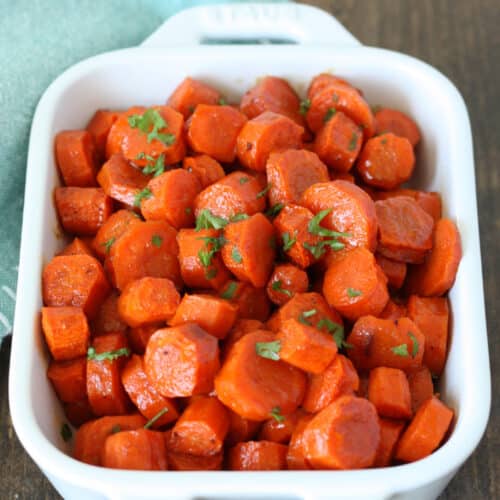 Preheat oven to 400 degrees Fahrenheit. Peel the carrots and cut them into coins.

Melt the butter and pour it into a small mixing bowl. Add honey, sugar, salt, cinnamon and nutmeg. Mix with a whisk.

Place the carrots on a baking sheet and glaze all but 1 tablespoon of the glaze. Toss carrots to coat more evenly.

Bake in the oven for 15-20 minutes. Sprinkle with reserved glaze and serve.
calorie: 89kcal | | carbohydrate: 14g | | protein: 1g | | thick: Fourg | | saturated fat: 2g | | Polyunsaturated fat: 0.2g | | Monounsaturated fat: 1g | | Trans fat: 0.2g | | cholesterol: Tenmg | | sodium: 276mg | | potassium: 248mg | | fiber: 2g | | sugar: Teng | | Vitamin A: 12747IU | | Vitamin C: Fivemg | | calcium: 29mg | | iron: 0.3mg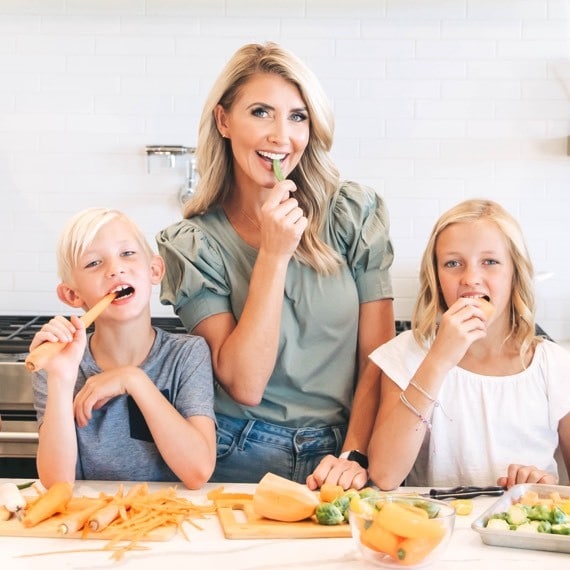 Natalie Monson
I am a registered dietitian, mother of four, a food lover and a strong promoter of healthy habits. Here you'll find delicious, fruit- and veg-rich recipes, tips to help your kids eat better and more intuitively, and tons of resources to feed your family.
Learn more about Natalie