If you're the parent of a teething baby or toddler, these healthy homemade teething biscuits are your new best friend.
Are teething biscuits healthy?
Teething biscuits are designed for babies to chew on to reduce the discomfort of teething. They are usually made with soft, easily digestible ingredients such as wheat flour, rice flour, or oats. may become.
Parents and caregivers should supervise babies while they eat teething biscuits and do not give them to young babies who do not yet have the ability to safely chew solids. Teething biscuits can be a choking hazard when broken into small pieces, so it is important that the biscuits are soft enough to chew easily and that the baby is not left alone when eating.
But those brand new beautiful baby teeth can wreak havoc on your gums. Many of the teething biscuits on the market are either a little overpriced or contain extra ingredients that I don't necessarily want, like sugar, salt, and milk.
I quickly learned how easy it was to make my own. These healthy homemade teething biscuits are portable and can be made in batches and pre-frozen. I love these because they only have three main ingredients and you can add different flavors to keep things interesting. is soft enough to chew on without hurting your mouth, but can withstand a lot of drooling!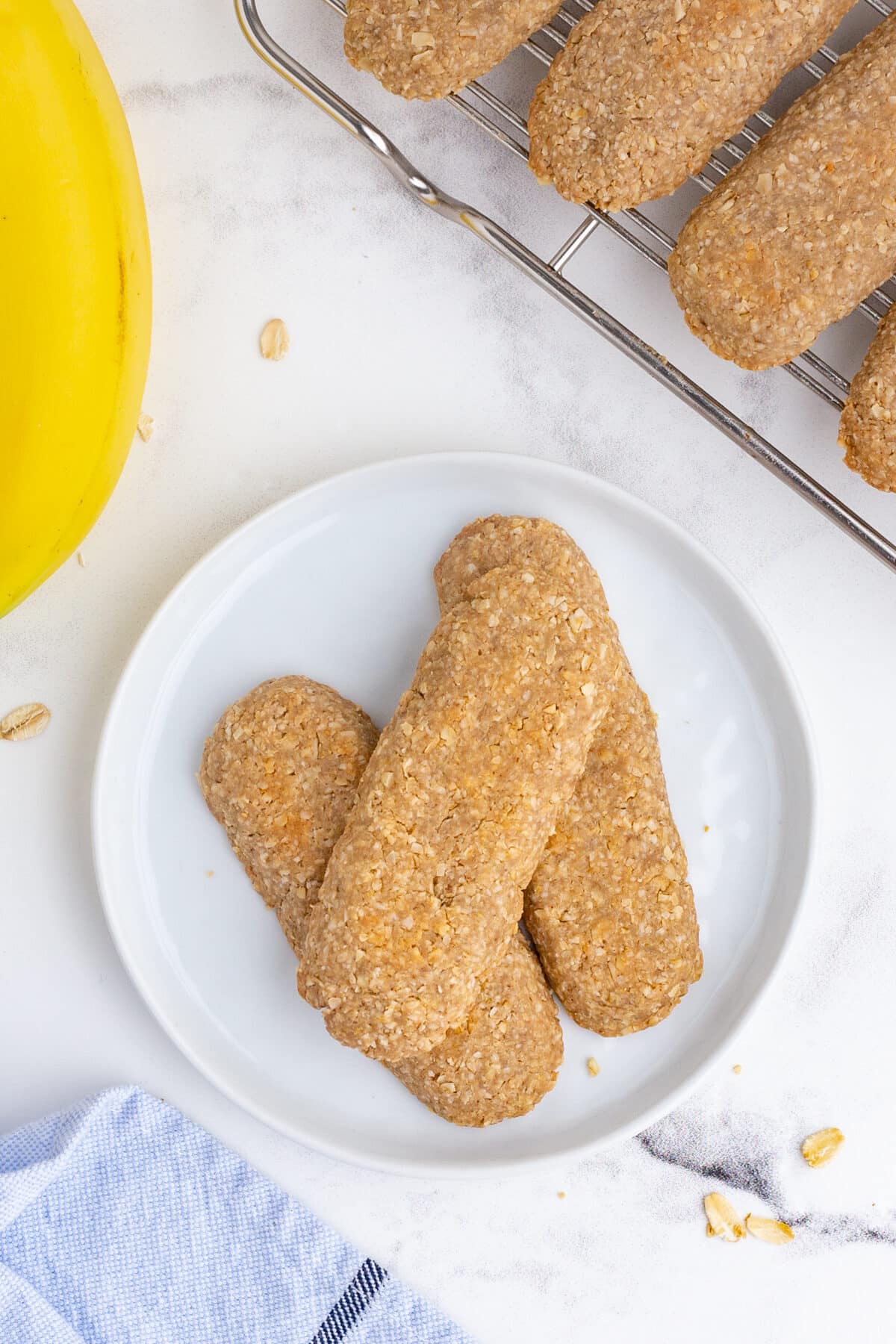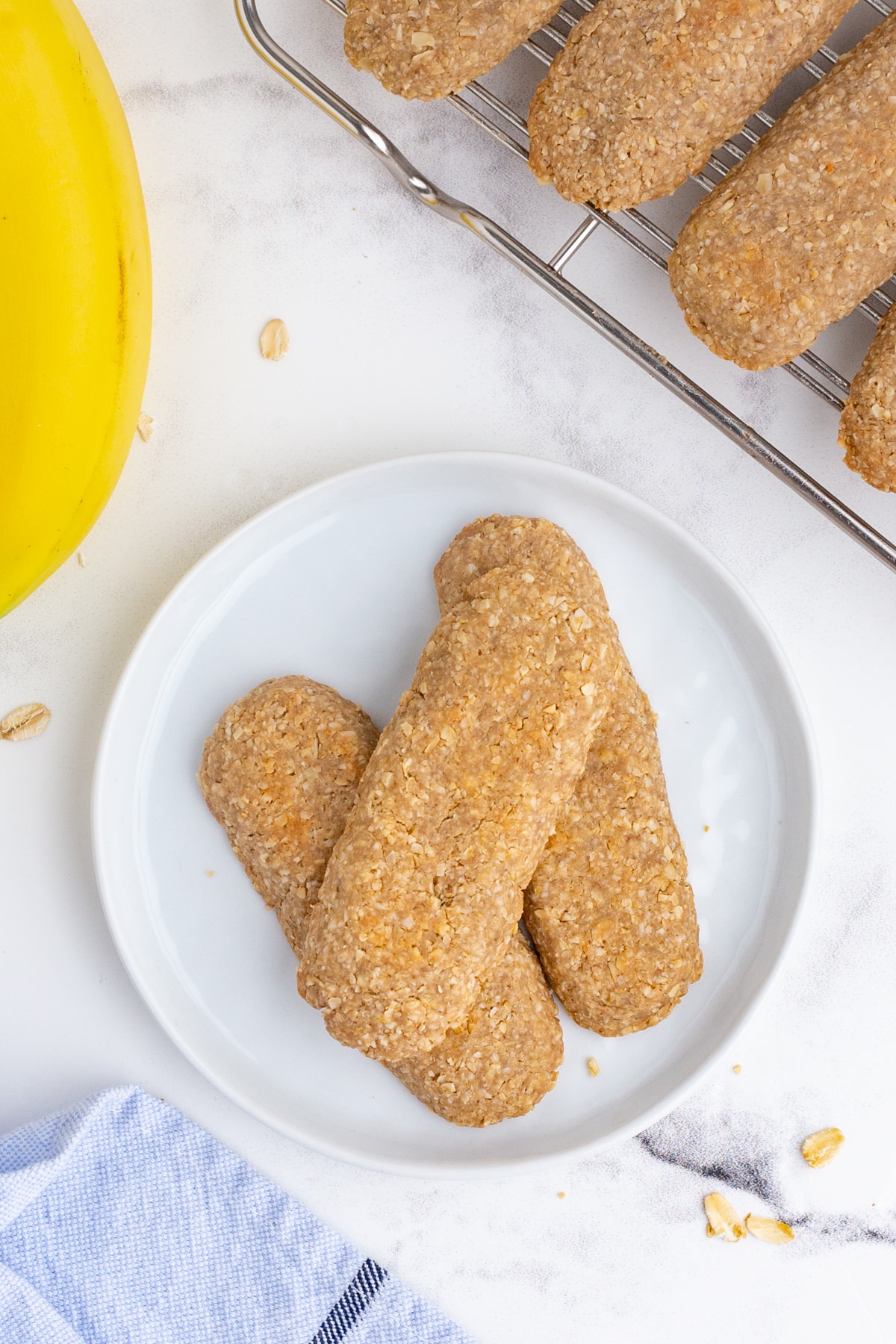 Ingredients for homemade teething biscuits:
oats– Use regular rolled oats
banana– Ripe bananas are best. The puree will get better and the sweetness will increase.
coconut oil– It is used as a binding agent and gives the biscuit a creamy texture. Coconut oil is also thought to have sedative and analgesic properties.
cinnamon– for flavor; this ingredient is optional.
vanilla extract– Flavor too. Play with seasonings!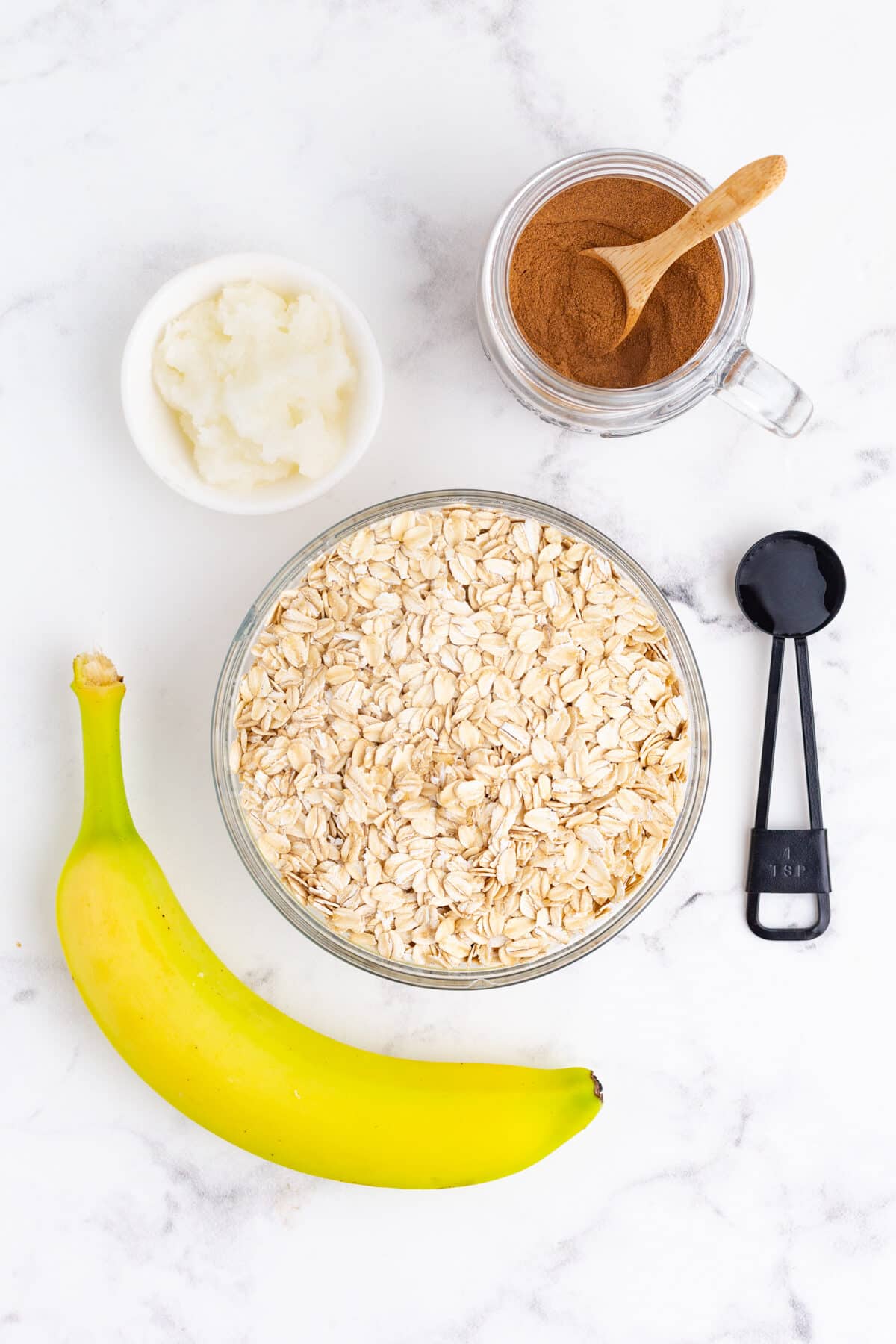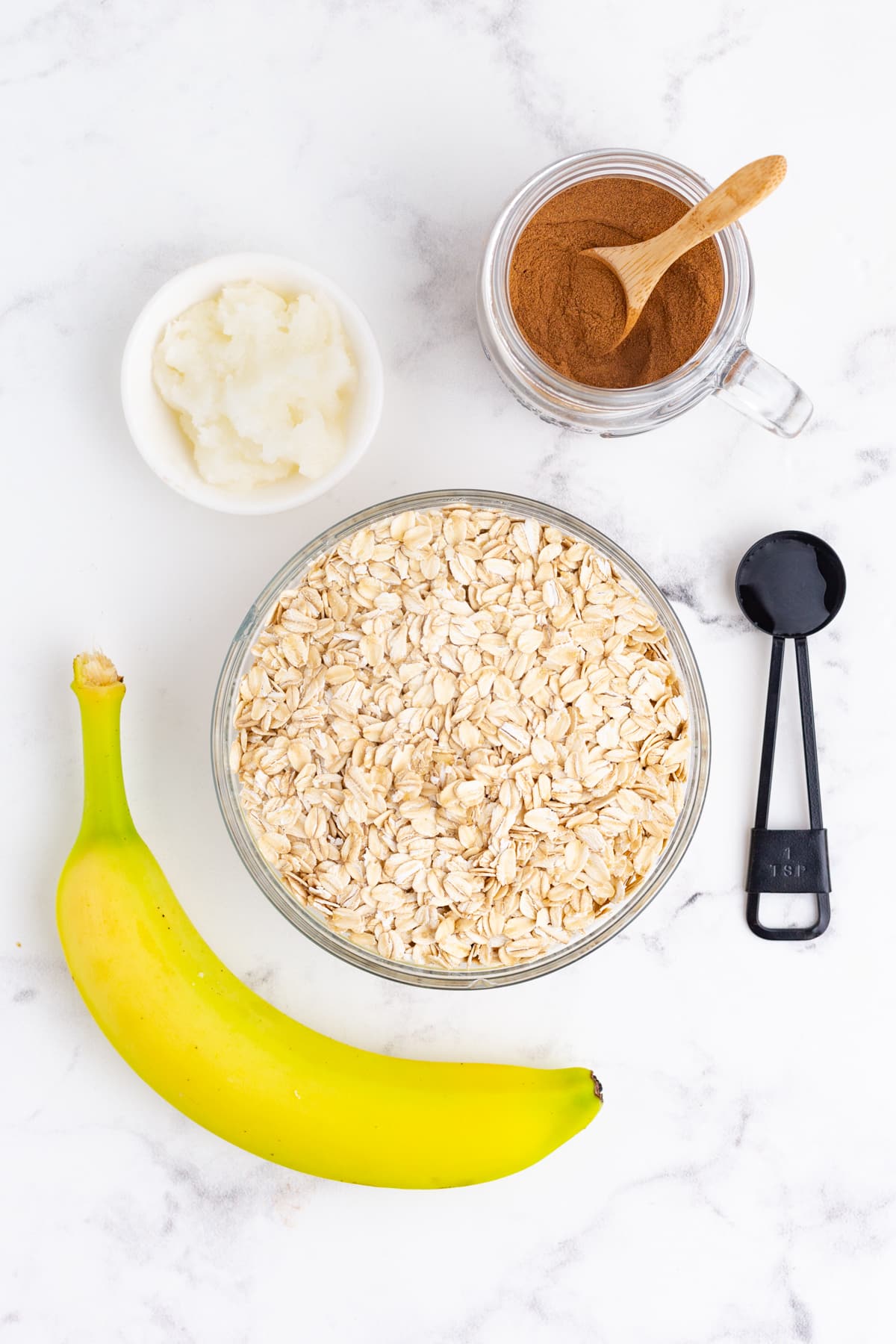 How to make homemade teething biscuits:
blend Pulverize the oats in a food processor.
addition Banana, coconut oil, cinnamon, vanilla (or whatever flavor combination you're using). Pulse until all ingredients come together in dough.
Divide Roll the dough into 12 balls. Form each piece into a rounded, baton-shaped biscuit about 1 inch thick and 4 inches long. Make sure there are no sharp edges.
place On a baking sheet lined with parchment. Bake at 350 degrees for 10 minutes. Turn each biscuit over and bake for an additional 5 to 10 minutes or until edges are golden and center is firm, but not too crisp.
How nice completely before serving. Store in the freezer or at room temperature in an airtight container.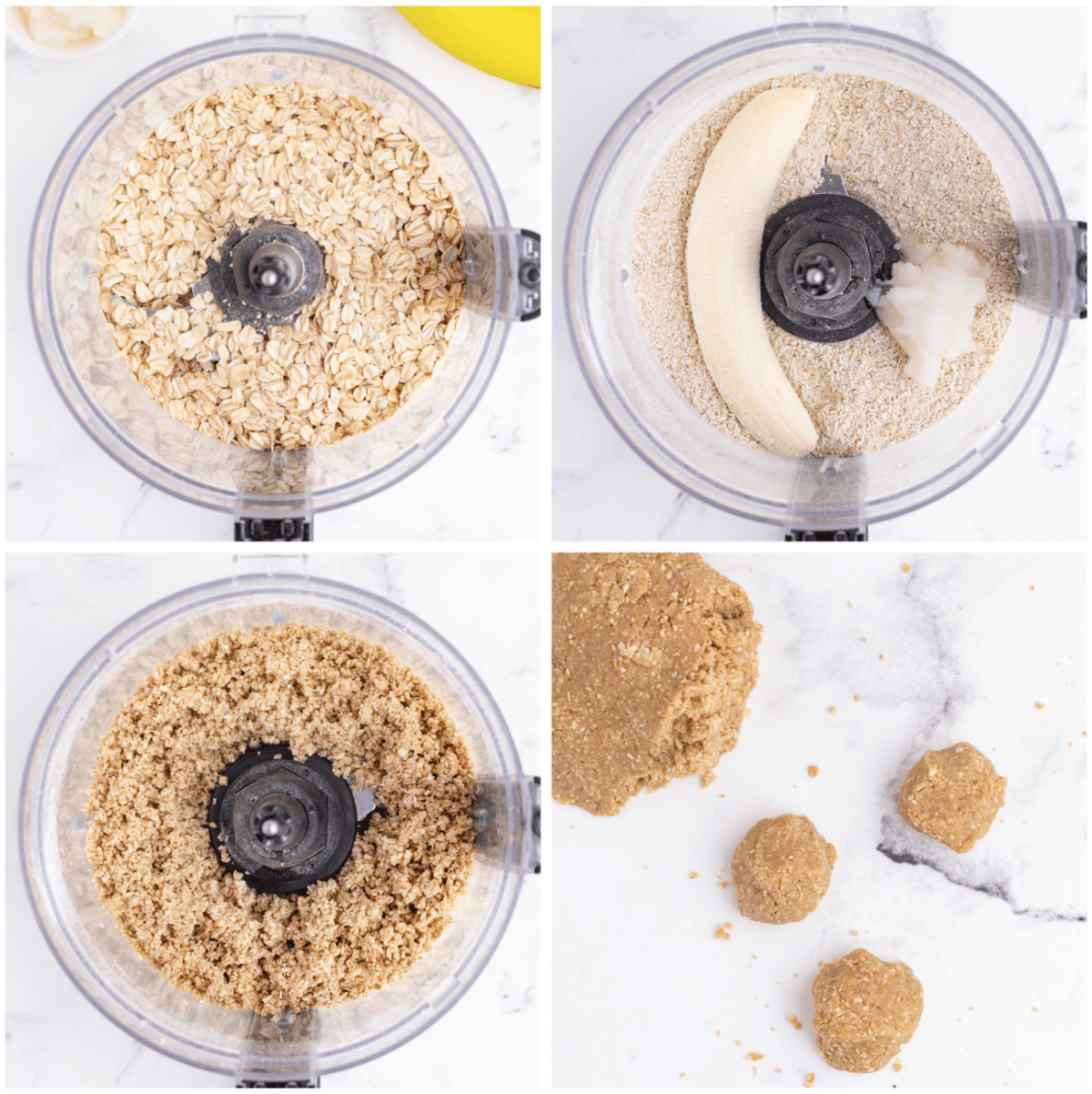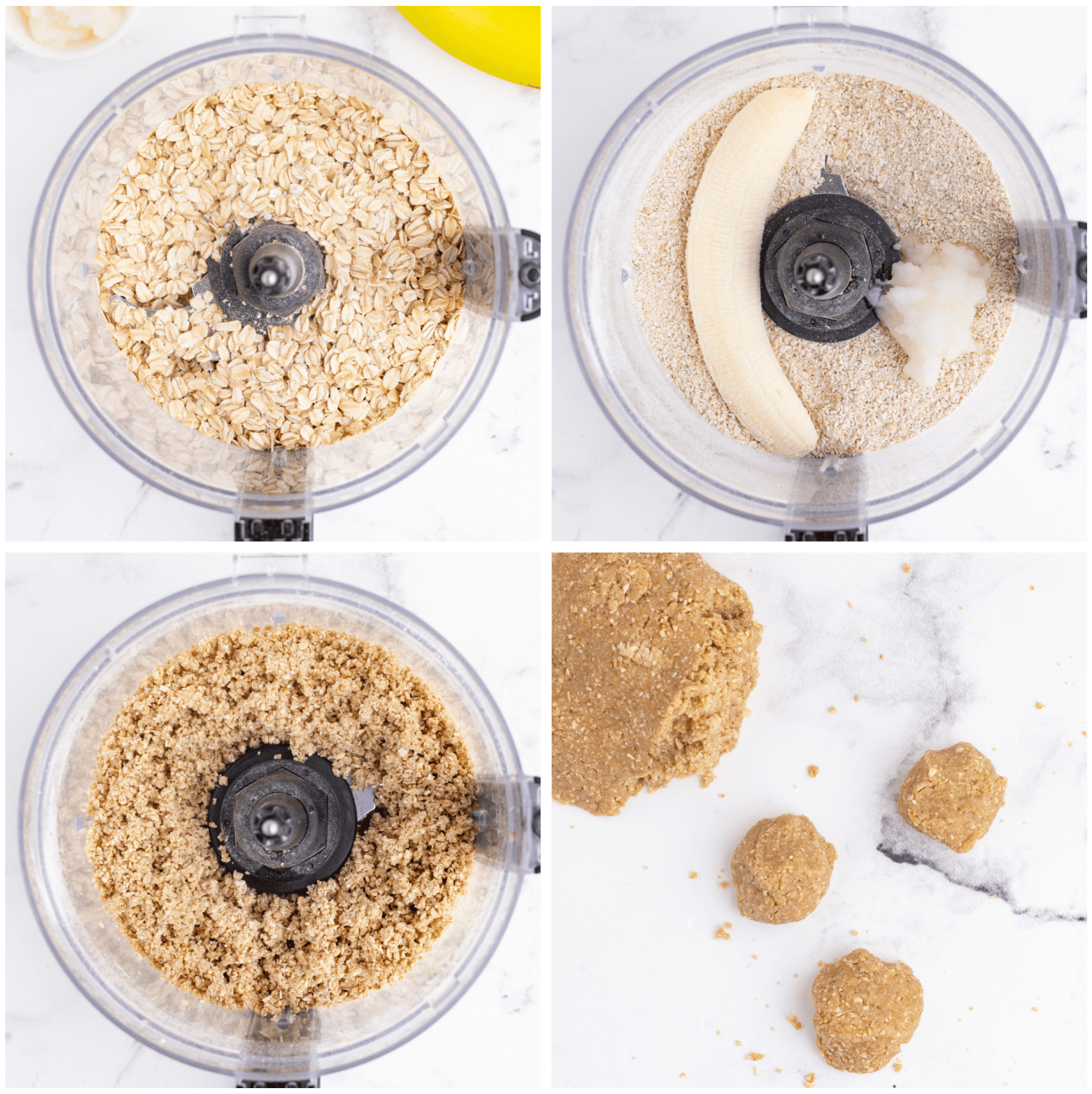 Recipe notes:
For the best oat flour… To make oat flour, simply weigh out the oats and puree them in a blender or food processor.
Change the taste! These are pretty bland as is. My kids liked it plain like this, but sometimes I added a pinch of cinnamon, ginger, or nutmeg, or 1/4 teaspoon vanilla extract to the recipe. You can also add sugar cocoa powder to the recipe. For a savory version, you can substitute olive oil for coconut oil and add some spices and fresh or dried herbs. Start and work your way up!
Choose an appropriate shape. This recipe will make about 12 teething biscuits. Make sure the corners are rounded. Because the sore little mouth doesn't want sharp corners to pierce the gums.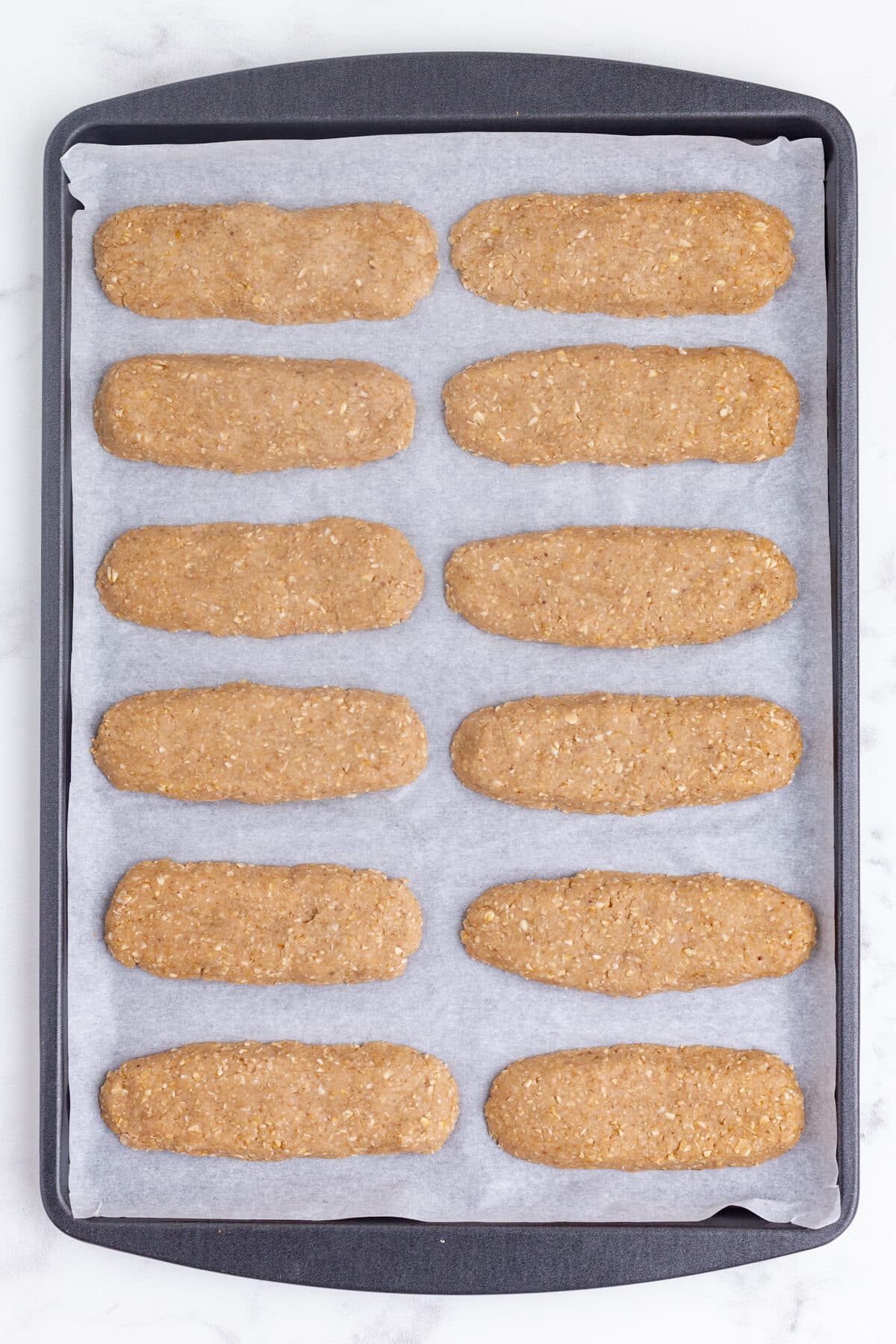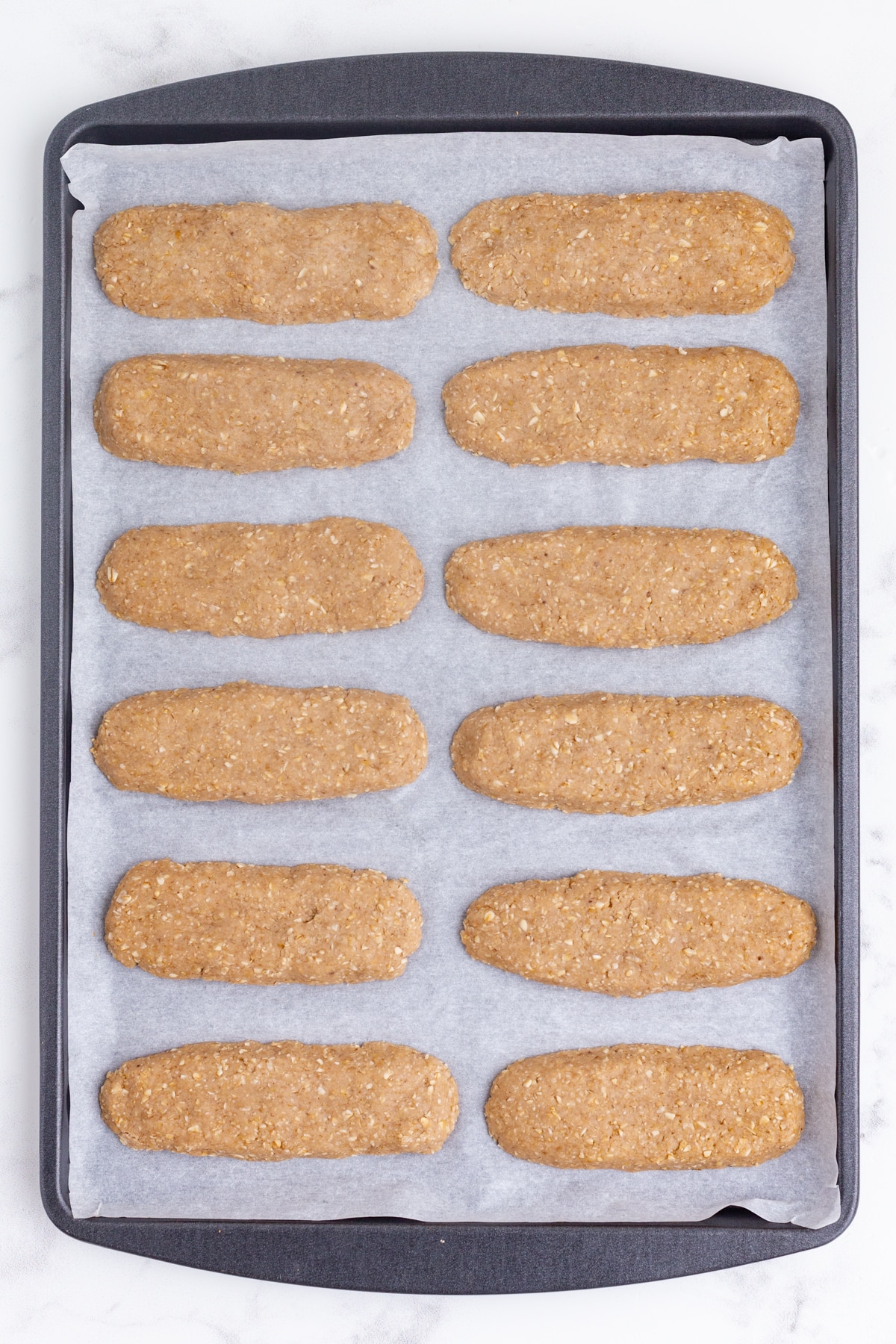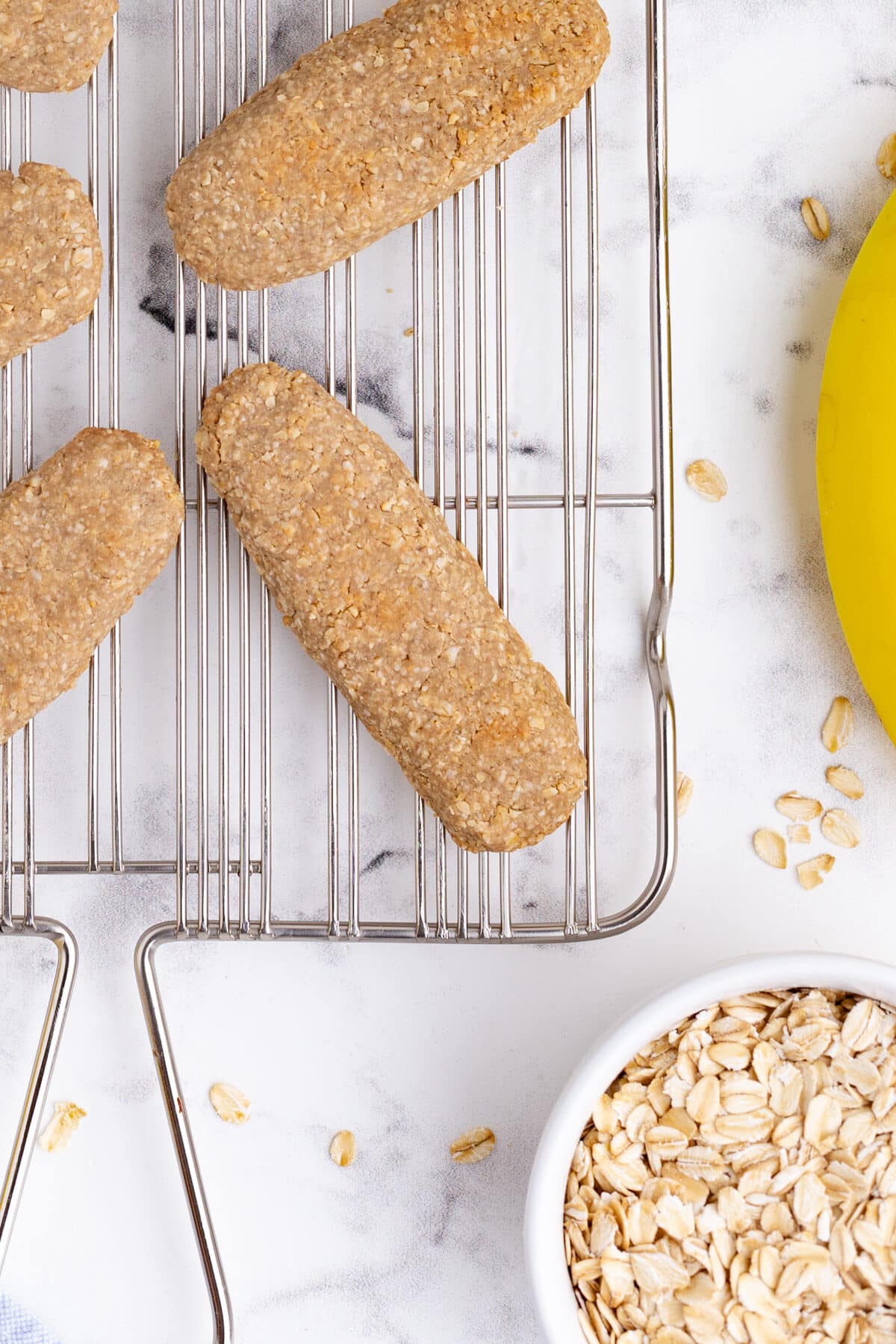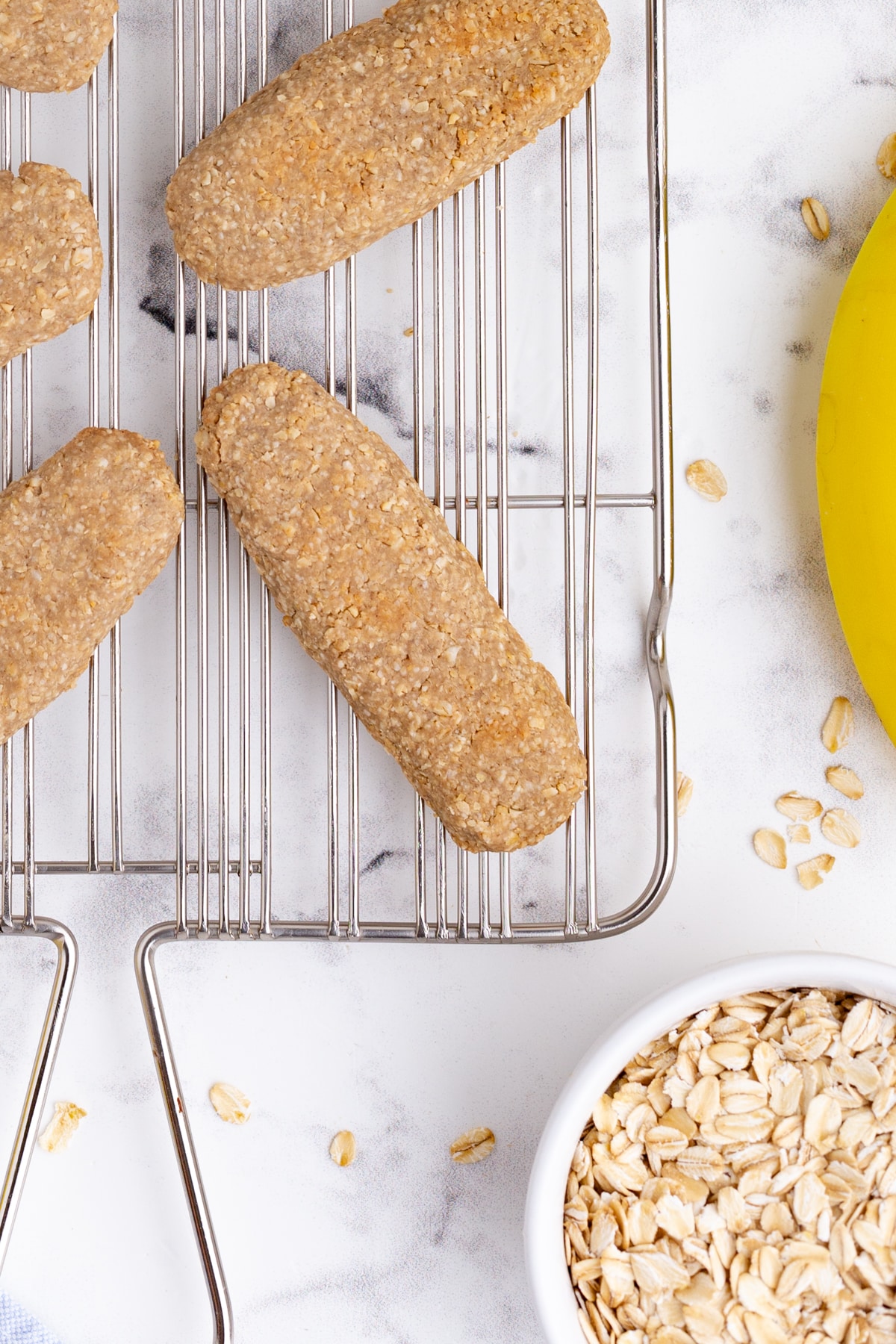 Baby-friendly recipes to try: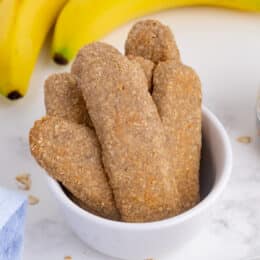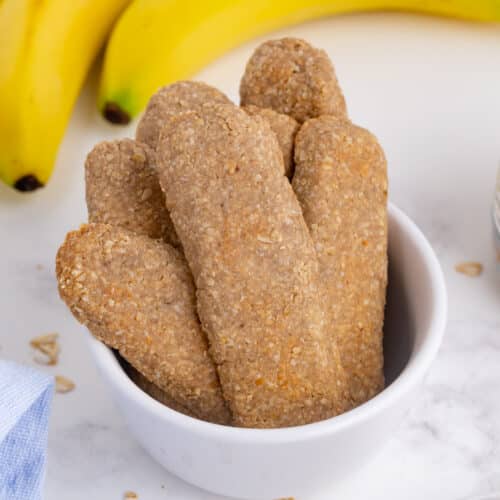 Preheat oven to 350 degrees. Prepare a baking sheet lined with parchment paper or a silicone baking mat.

In a food processor (or blender), blend the oats into a very fine powder.

Add bananas and coconut oil (and any vanilla or spices you may use) to a blender and puree until mixture comes together into a dough.

If the dough is too hard to work with, dab some flour (gluten-free or wheat flour) on the outside of the ball to make it easier to work with.

Divide dough into 12 balls or sections. Knock each ball into a small baton about 4 inches long, 1 to 1 1/2 inches wide, and about 1/4 inch thick. Curl the ends of each baton with your fingers so that there are no sharp edges.

(Alternatively, you can roll the entire ball of dough into a rectangle about 1/4 inch thick and slice it into 12 rectangles. Round the corners of each rectangle so they are roughly even in shape. Form each baton I've found it works better, for me it's better than rolling and slicing, but you can do what works best for you).

Place them evenly on the baking sheet so that the batons do not touch them. Bake at 350 degrees for 10 minutes. Flip and cook an additional 5 to 10 minutes or until edges are golden and center is firm but not too crisp.

Cool completely. Store in an airtight container at room temperature, in the refrigerator, or in the freezer.
calorie: 80kcal | | carbohydrates: 11g | | protein: 2g | | obesity: 3g | | saturated fat: 2g | | Polyunsaturated fat: 0.4g | | Monounsaturated fat: 0.4g | | sodium: 1mg | | potassium: 85mg | | fiber: 2g | | sugar: 1g | | Vitamin A: 6IU | | Vitamin C: 1mg | | calcium: 8mg | | iron: 1mg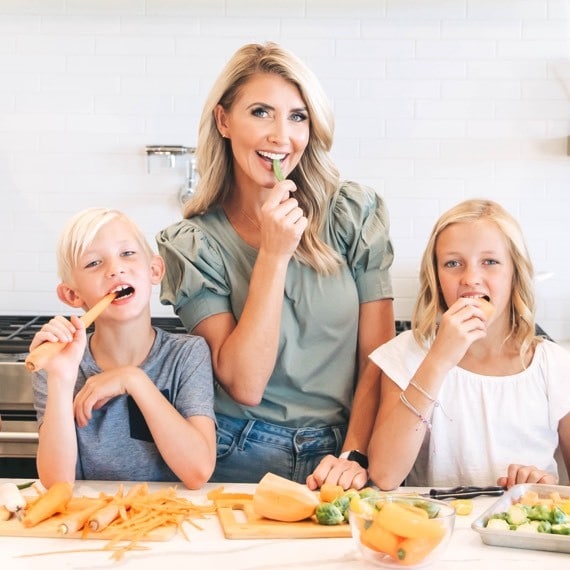 Natalie Monson
I am a registered dietitian, mother of four, a food lover and a strong promoter of healthy habits. Here you'll find delicious, fruit- and veg-rich recipes, tips to help your kids eat better and more intuitively, and tons of resources to feed your family.
Learn more about Natalie