Did you know that you can make peanut butter cups in your own kitchen with just four ingredients and a little bit of sugar? is!
healthier peanut butter cups
When you need to satisfy your sweet tooth, peanut butter cups never disappoint. As the holiday season begins and the candy begins to trickle in, his cup of peanut butter disappears from the candy bowl first, though he's one of them.
One of my favorite things to do is recreate our favorite treats. For one, I can control the ingredients! This means you can use less sugar or make allergy substitutes if you want. Plus, homemade treats are a lot of fun to hand out. And one of our favorite ways to celebrate the holidays! Switch up the sprinkles to suit the season or boom. These homemade peanut butter cups are sure to spread the love and be a hit!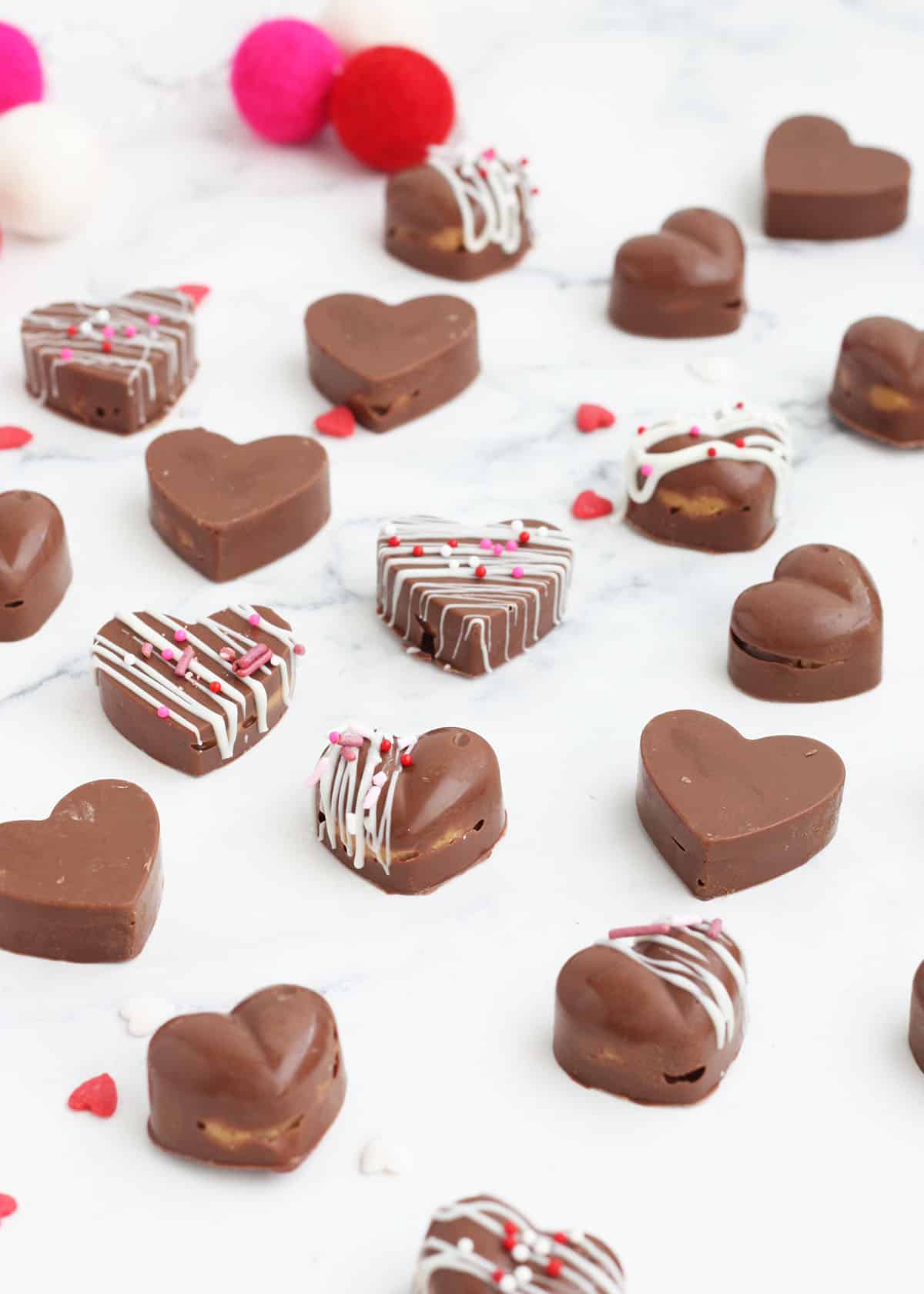 Ingredients for homemade peanut butter cups:
high quality chocolate– Choose solid chocolate bars if possible. I used milk chocolate this time, but dark chocolate is also delicious!
peanut butter– Made with all-natural creamy peanut butter. If you have a nut allergy, you can easily use sun butter here.
graham cracker– Graham cracker crumbs add a nice texture that mimics store-bought peanut butter cups.
Maple syrup– Maple syrup gave the filling a perfect consistency. You can also use powdered sugar if you like, but you may end up with a drier filling.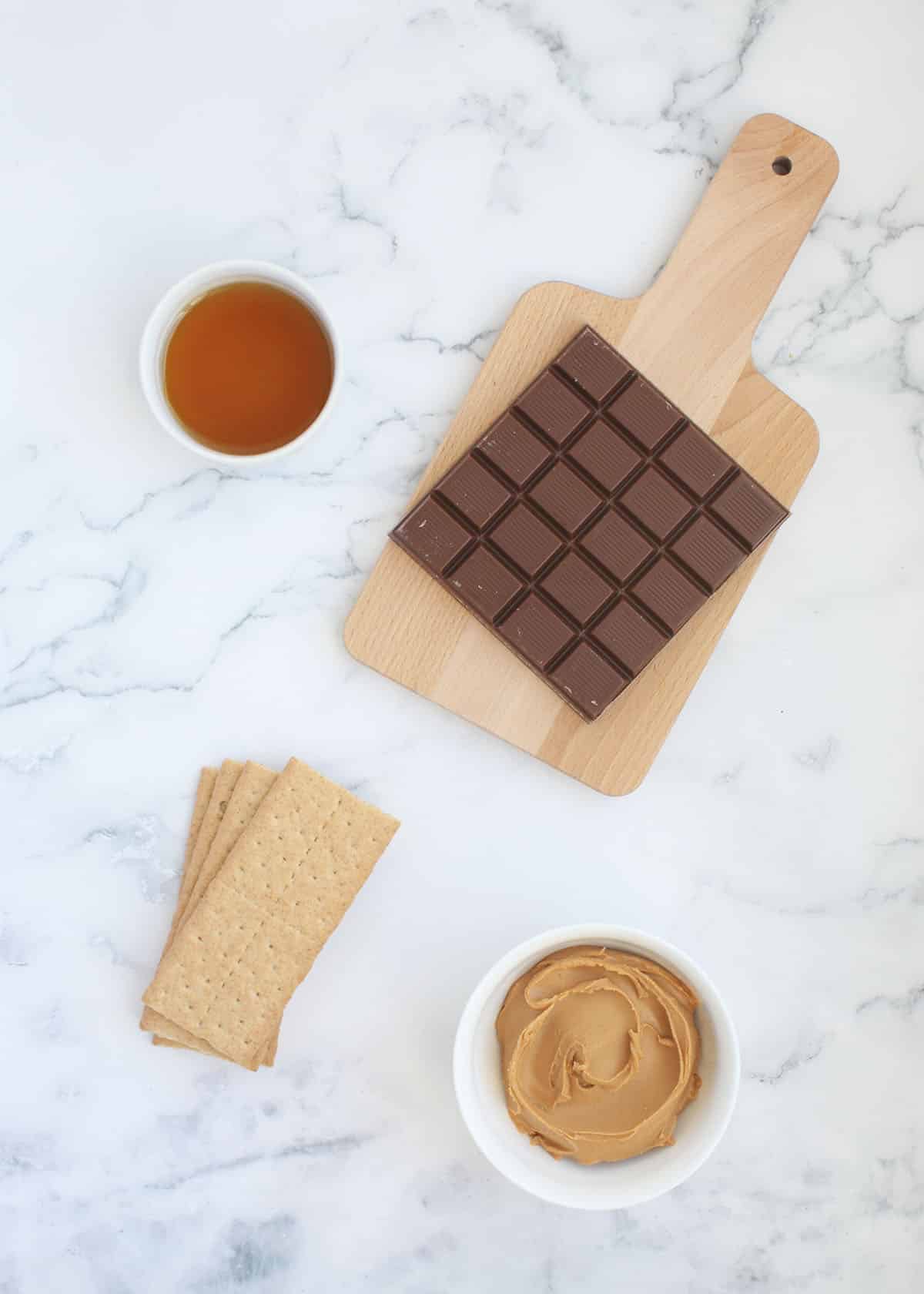 How to make homemade peanut butter cups:
Place peanut butter in a medium bowl. Microwave for about 15 seconds or until peanut butter is soft.
Crush the graham crackers finely. Add to peanut butter with maple syrup. Stir until blended.
Chop chocolate bars and place in a microwave-safe bowl or liquid measuring cup.
Melt in the microwave. Stir every 30 seconds until chocolate is smooth and melted. It should never take more than 90 seconds.
half the melted chocolate silicone mold Or muffin tins with liners.
Top with about a teaspoon of peanut butter mixture.
Pour remaining chocolate over peanut butter. Tap the tin or muffin tin against the counter to remove air bubbles and allow the chocolate to settle into all cracks and cover the peanut butter mixture.
Refrigerate for 15-30 minutes, or until chocolate hardens.
If desired, sprinkle the finished peanut butter cups with melted chocolate and sprinkle on top. To achieve the white chocolate drizzle in the photo, use a spoon to drizzle the chocolate back and forth over the candy.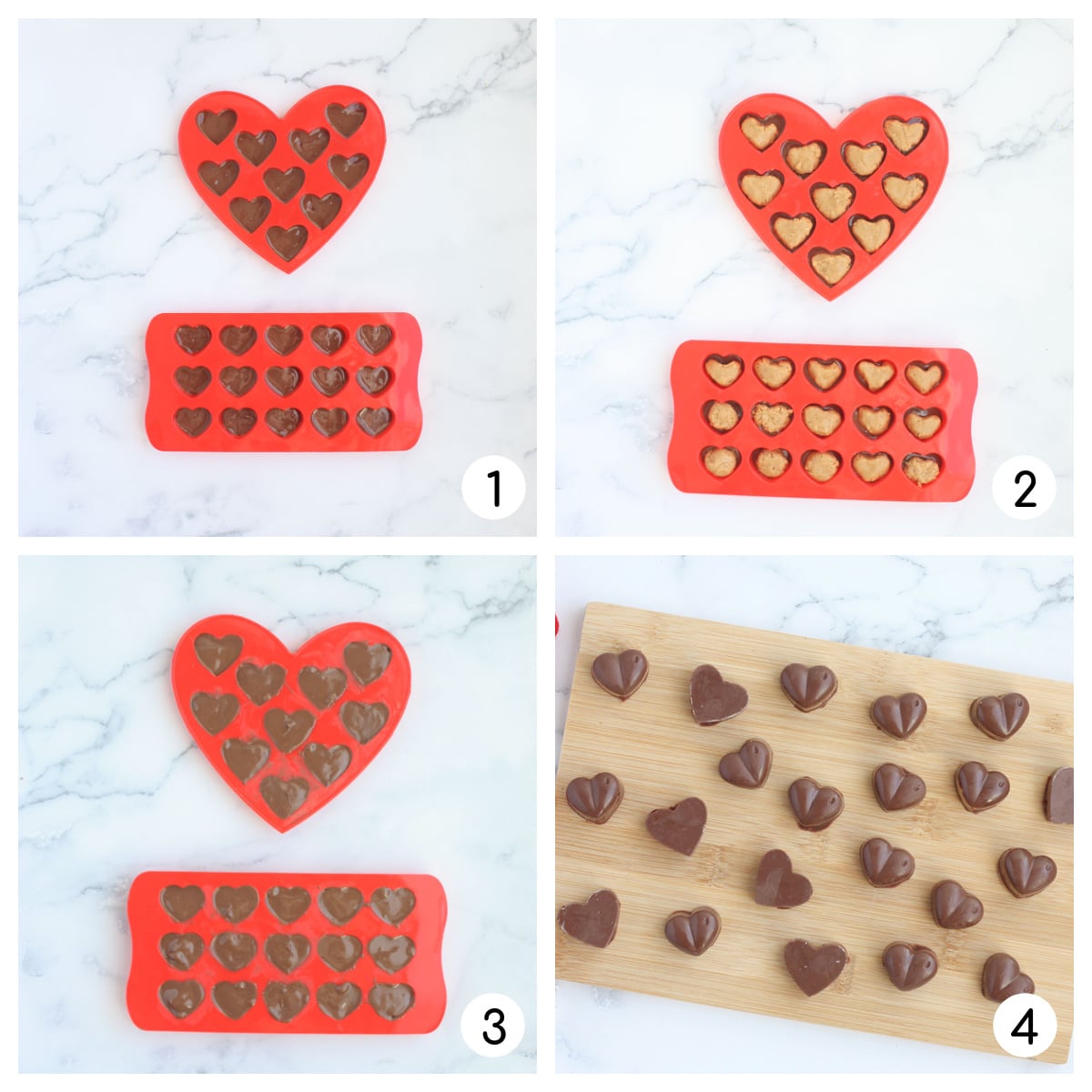 Tips and Suggestions
What is the shelf life of homemade peanut butter cups?
These will last for several days at room temperature or up to two weeks in an airtight container in the refrigerator.
Can these be frozen?
yes! They freeze great. Store in freezer or airtight container for 2-3 months. Allow to come to room temperature for 10-15 minutes before serving. Or chill and eat!
What can chocolate be used for?
Any good quality chocolate can be used here. White, milk, semi-sweet and dark chocolate are all delicious! Semi-sweet or dark chocolate will be firmer than white or milk chocolate. Adding about half a teaspoon of coconut oil to the melted chocolate will help with this.almond bark too
What can I top my peanut butter cups with?
This is the perfect place to unleash your creativity. It was sprinkled with chocolate and topped with furikake. However, you can skip the drizzle and add the sprinkles before the chocolate hardens. Flaky salt and chopped peanuts are also delicious.
No silicone mold. what else can i use?
There are several different options. I also made these in mini muffin tins with liners and they work great. Simply rub off the liner. You can also make it in a frying pan! Line an 8-by-8-inch pan with parchment paper. Press peanut butter mixture into skillet and top with melted chocolate. Cut into squares when cool. They don't look exactly like peanut butter cups, but they taste the same.
more homemade Peanut butter treat:
homemade peanut butter cups
Homemade peanut butter cups have less than half the sugar and taste better than the real thing!
Serving: 18 cup
calorie: 262kcal
1

cup

peanut butter

melted

Four

sheet

graham cracker

finely ground

3

tablespoon

Maple syrup

1

lb

chocolate bar

chopped
Place peanut butter in a medium sized bowl. Heat in the microwave for 15-20 seconds to soften. Mix graham cracker crumbs and maple syrup.

Place the chopped chocolate in a microwave-safe bowl. Heat in 30 second intervals, stirring between each interval, until smooth and melted. This should take no more than 75-90 seconds. Do not overheat. Continue to stir when there is just a little left. The residual heat will make it smooth.

Pour a little chocolate into lined silicone molds or mini muffin molds. Tap to spread the chocolate.

Add 1 teaspoon of peanut butter mixture to each cup. Top with remaining melted chocolate and tap gently to settle melted chocolate into mold.

Place the peanut butter cups in the refrigerator for 20-30 minutes or until set.

Add melted chocolate and sprinkle if desired. fun!
calorie: 262kcal | | carbohydrates: 20g | | protein: Fiveg | | obesity: 18g | | saturated fat: 8g | | Polyunsaturated fat: 2g | | Monounsaturated fat: 7g | | Trans fat: 0.01g | | cholesterol: 1mg | | sodium: 87mg | | potassium: 277mg | | fiber: Fourg | | sugar: 11g | | Vitamin A: TenIU | | calcium: 33mg | | iron: 3mg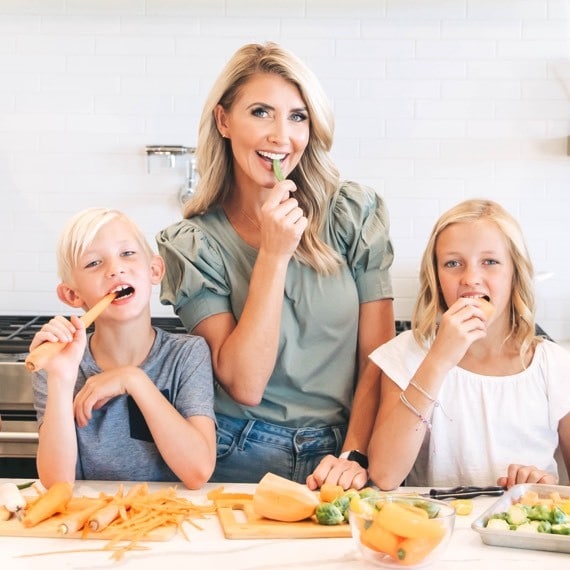 Natalie Monson
I am a Registered Dietitian, mother of four, a food lover and a strong promoter of healthy habits. Here you'll find delicious, fruit- and veg-rich recipes, tips to help your kids eat better and more intuitively, and tons of resources to feed your family.
Learn more about Natalie