Healthy handmade jelly made from 100% fruit juice is naturally sweet and does not use artificial coloring.
homemade jelly
Jelly is a super fun treat that has been loved by children of all ages for generations. I love making my treats from scratch, so I love this healthy homemade jelly recipe. It's cool, it's zigzag, and it's totally healthy!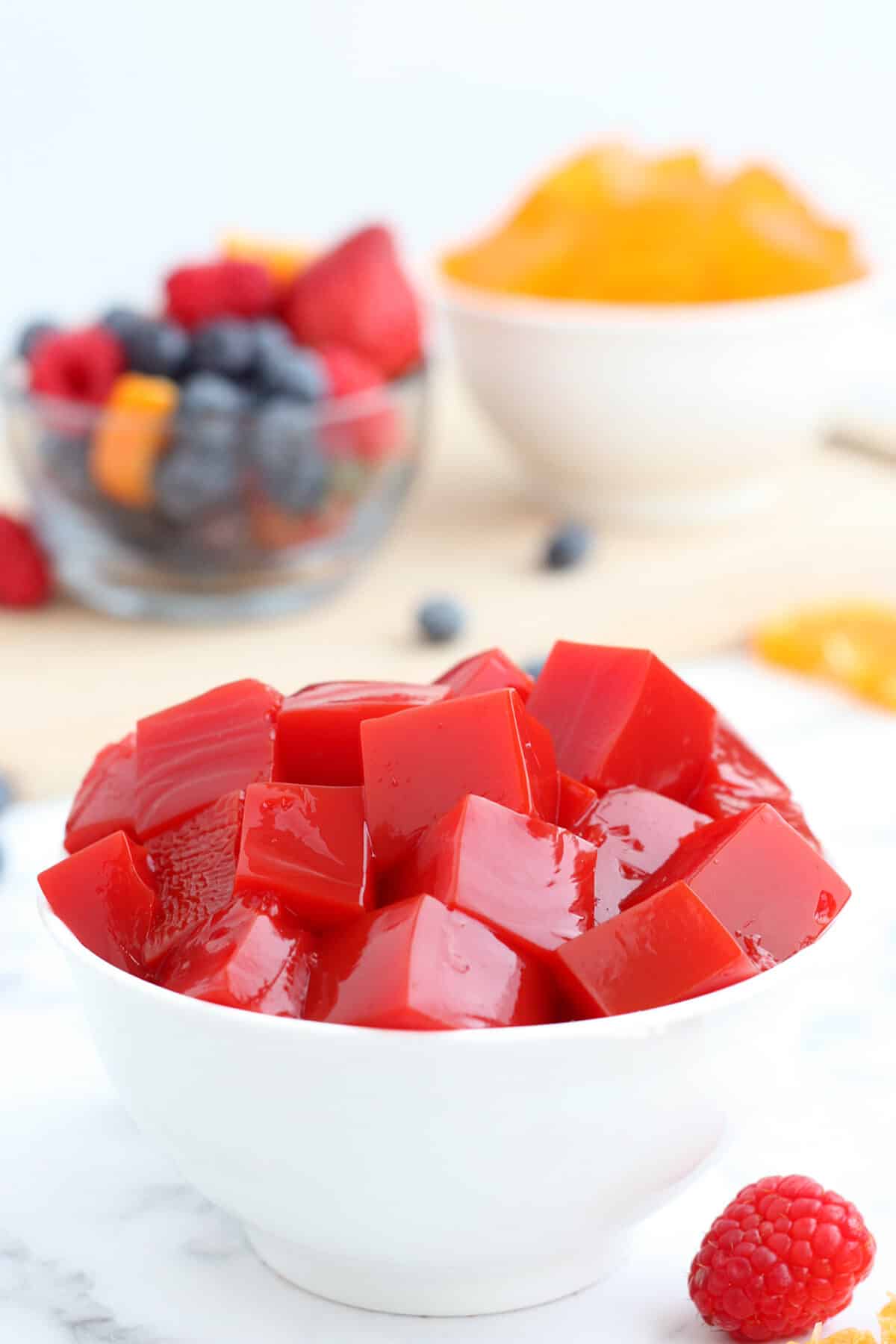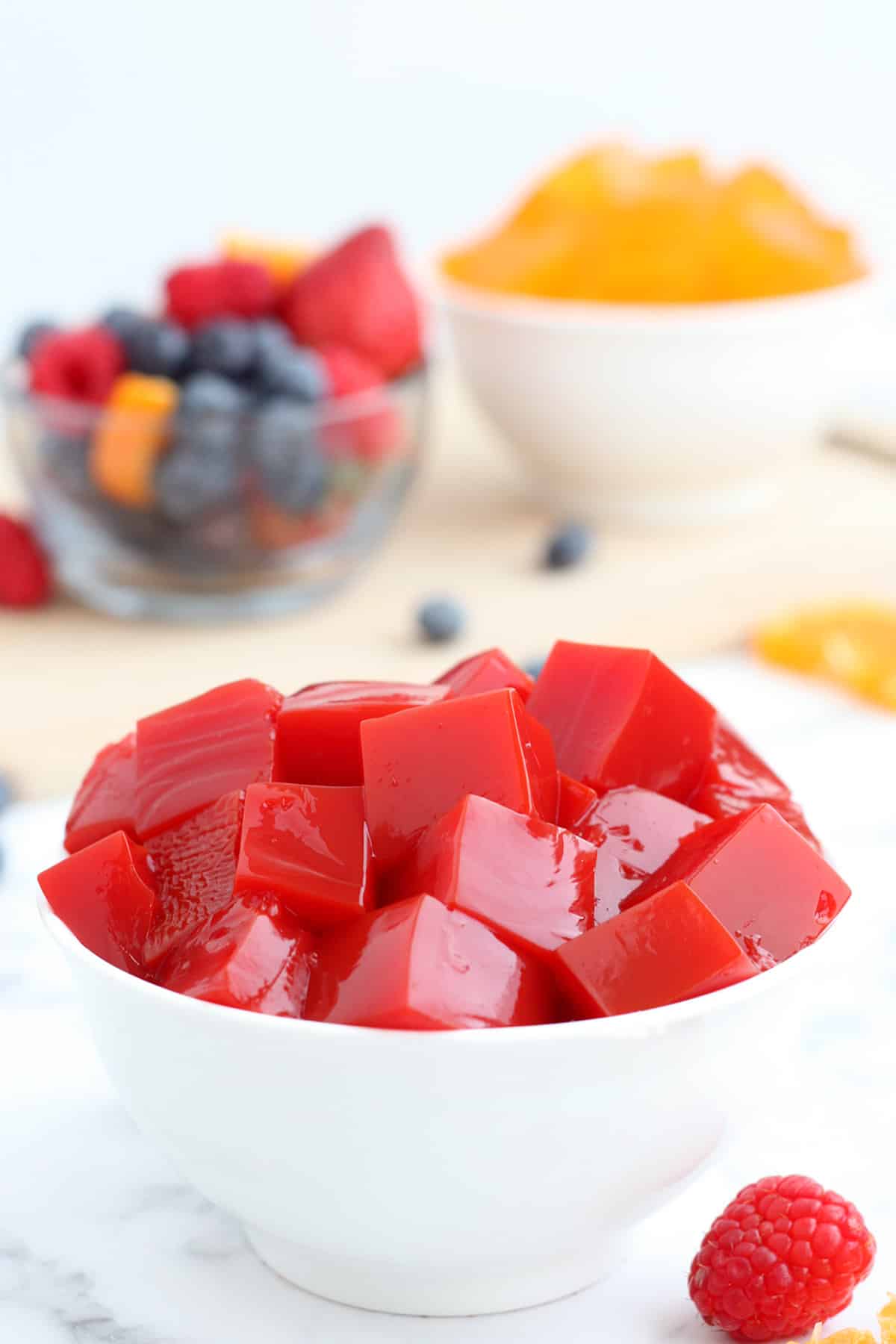 Ingredients for homemade jelly:
fruit juice– Look for 100% fruit juices. I used V8 Splash Strawberry Banana, Mango Orange and Blueberry Pomegranate. Any juice will do, but avoid pineapple juice. There is an enzyme that prevents it from sticking.
gelatin– I used Knox brand powdered gelatin packets for this recipe.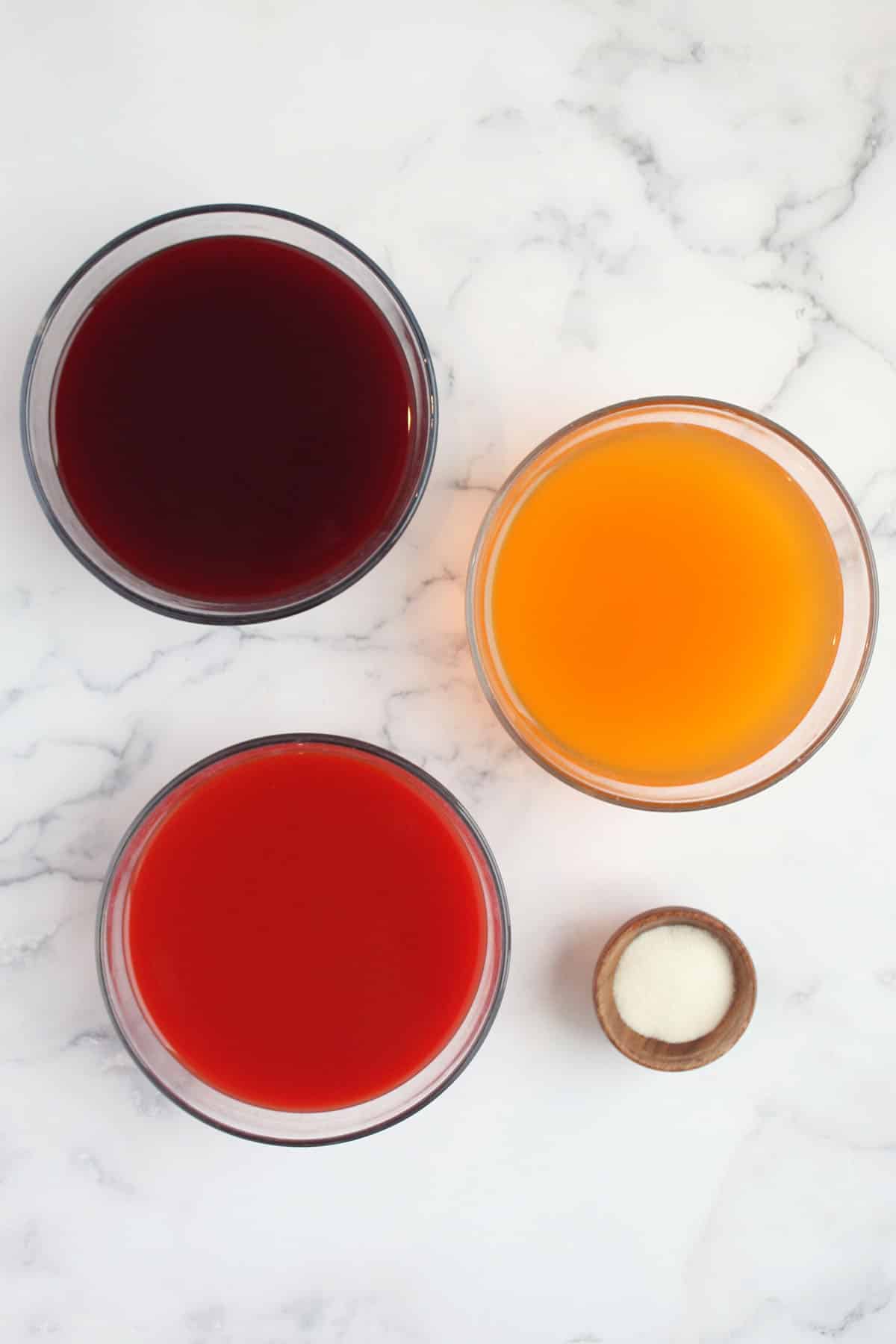 how to make homemade jelly
Gelatin is the secret ingredient that turns a simple fruit juice into this jiggly treat. It takes 5 minutes to throw the batches together.
The first step is to pour half the fruit juice into a large bowl. Sprinkle the gelatin over the juice and let it sit for about 5 minutes to soften the gelatin.
Heat the remaining 2 cups of juice in a small saucepan until boiling.
Pour the hot juice into the bowl with the gelatin and mix. Stir until gelatin dissolves.
Pour into a 9×12 baking pan and refrigerate for 2 hours or until firm.
Once set, cut into cubes and enjoy!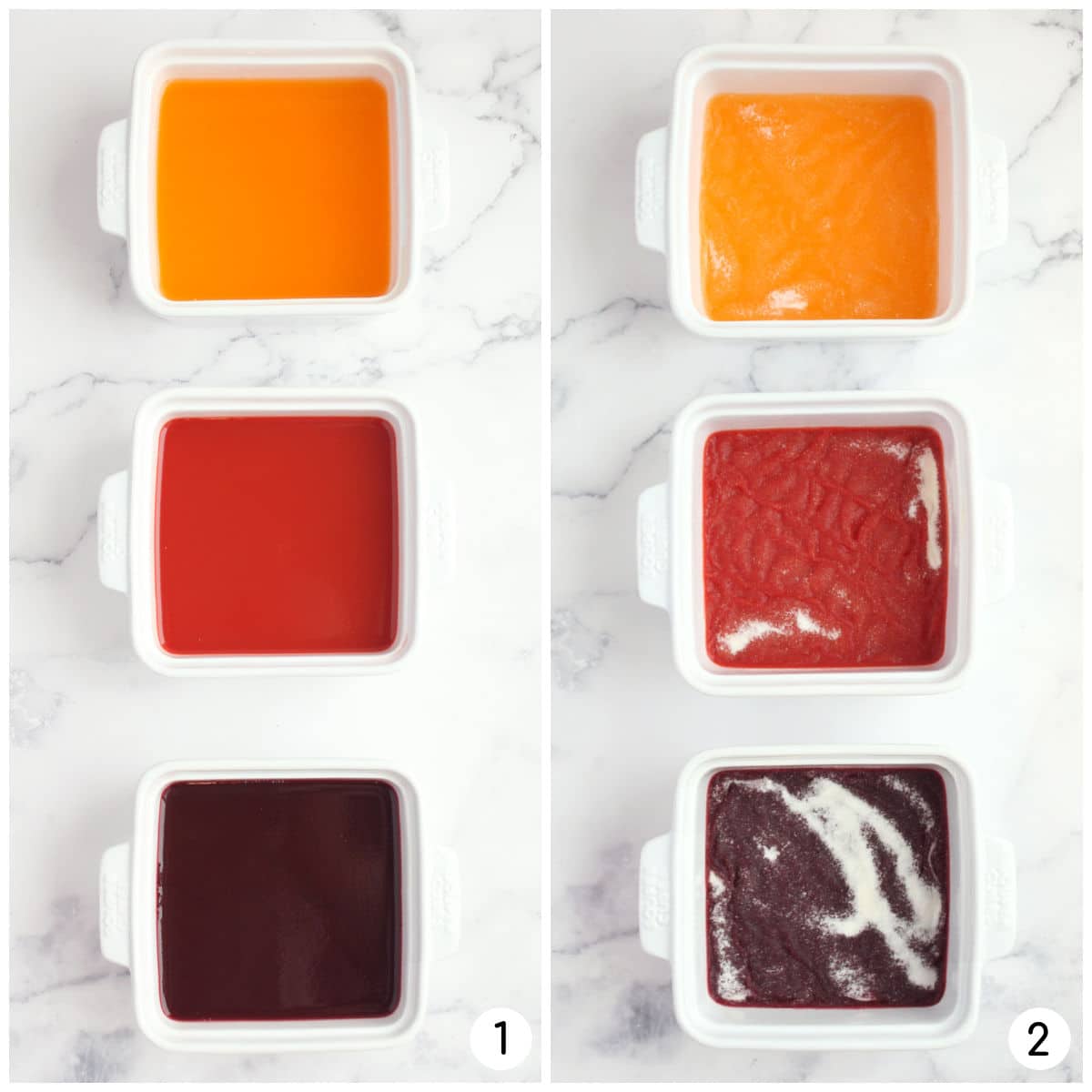 Best Tips for Making Homemade Jelly
Gelatin must first "bloom" in a cold liquid in order to thicken. Soluble only in hot liquids. This is why the recipe says to sprinkle cold juice first and then add hot juice.
fruit juice. There are so many healthy juices on the market. Juices come in so many delicious juice flavors, but make sure it's 100% fruit juice so you don't add sugar. Apples, cranberries, pomegranates, white grapes, cherries, grapes, and oranges are all delicious.
Homemade jelly can be difficult to get out of the pan. You can spray the bottom of the pan with non-stick spray first, or line the pan with parchment paper to make it easier to lift.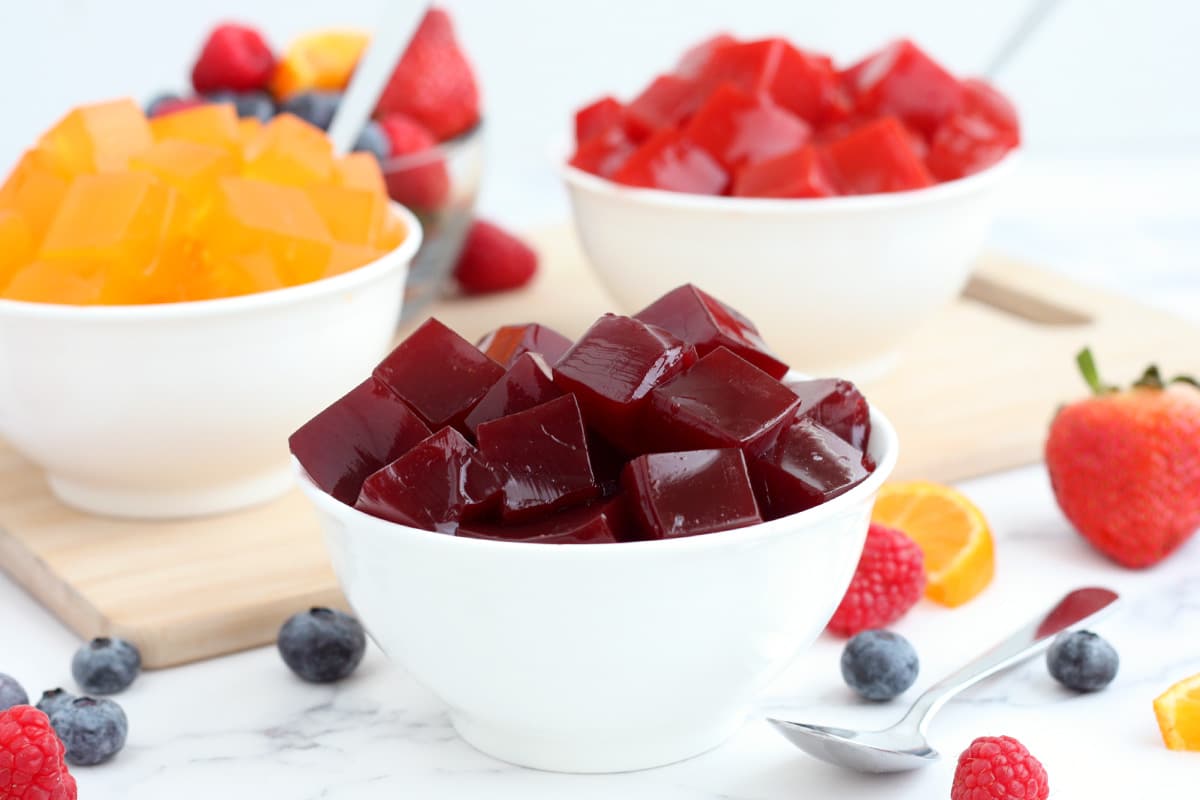 Fun variations of homemade jelly
Make several different flavors, layer each one to create a striped jelly, and chill each layer well before adding the next.
Add mini marshmallows, grapes, or other fresh fruit before chilling.
Cut the jelly into shapes using cookie cutters.
Serve in a parfait glass and top with whipped cream or whipped topping.
Use the jello mold for a pretty vintage presentation.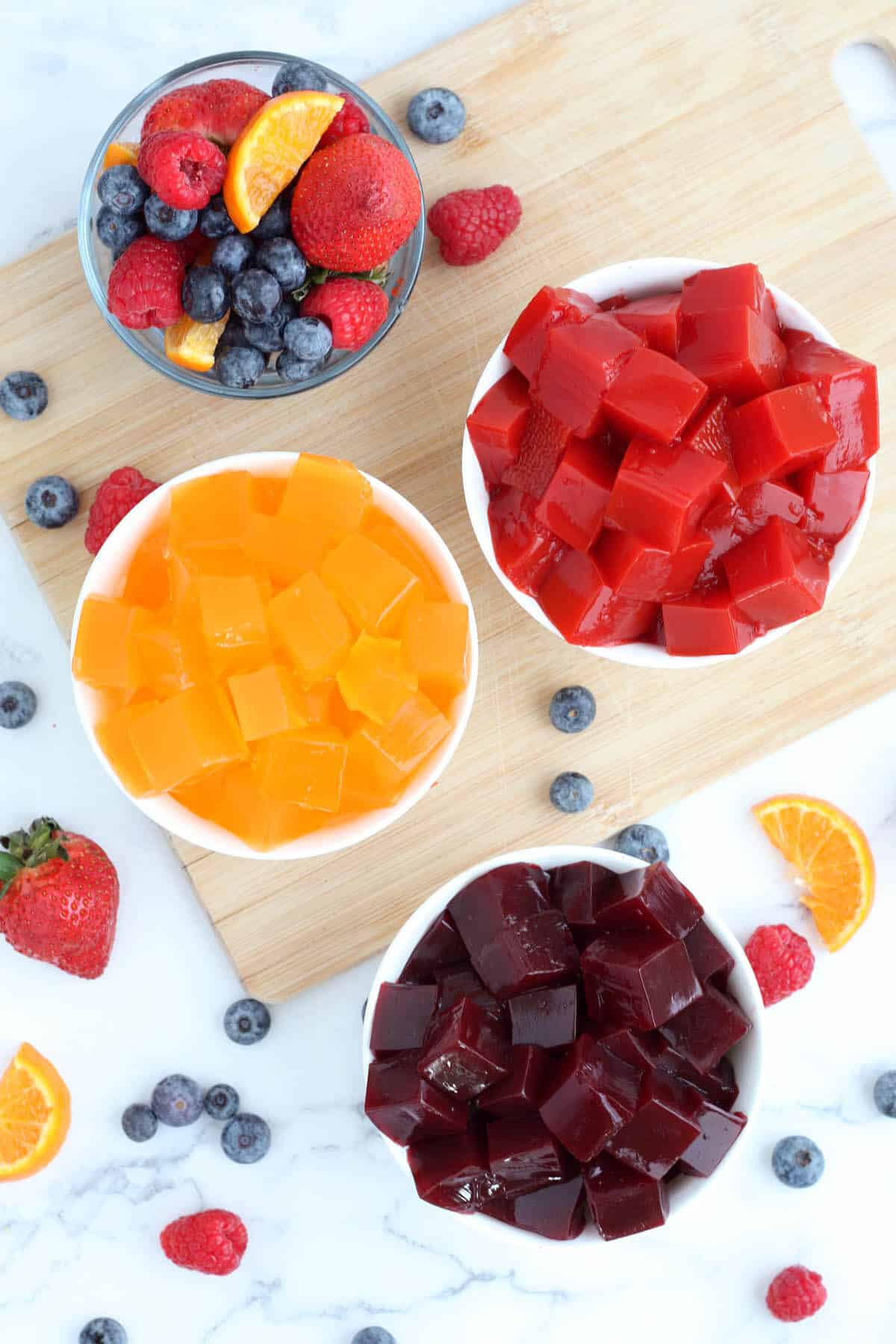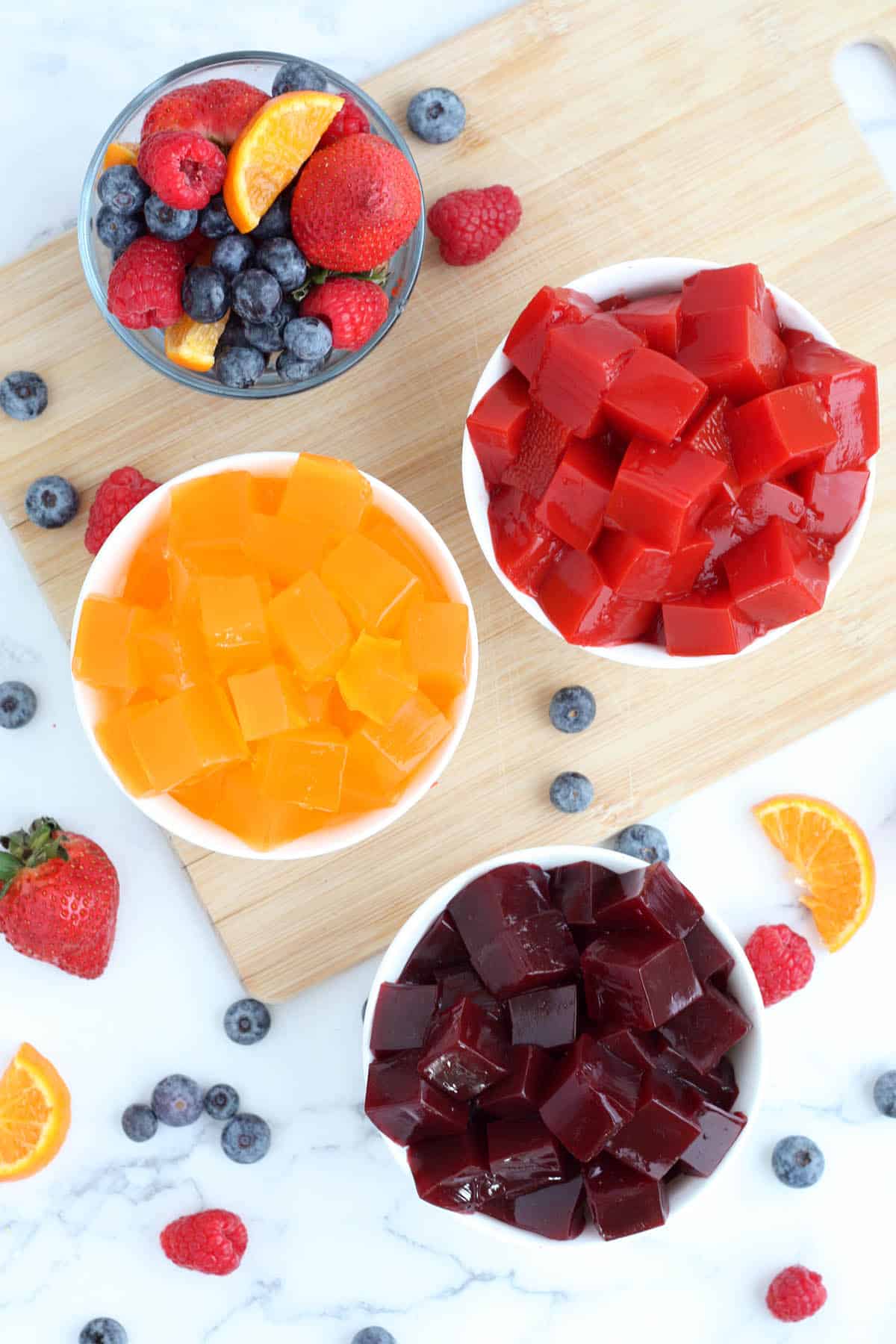 Frequently asked questions about homemade jelly
What kind of gelatin can be used?
I like Knox brand gelatin because it's easy to find and it always works. You can also use Vital Proteins brand gelatin or Great Lake brand gelatin.
Can I pour the mixture directly into the jello mold?
Yes – it definitely works. Note that homemade jelly is a little softer than boxed jelly, so it needs to be chilled to keep its shape.
How much gelatin do I need if I'm using Knox packets?
You need 2 tablespoons of gelatin for 4 cups of juice.
What kind of juice can I use?
I've tried apple, pomegranate, white grape, cherry, and cranberry. Other flavors that are fun to try are mango, orange, peach, blueberry, or vegetable juices.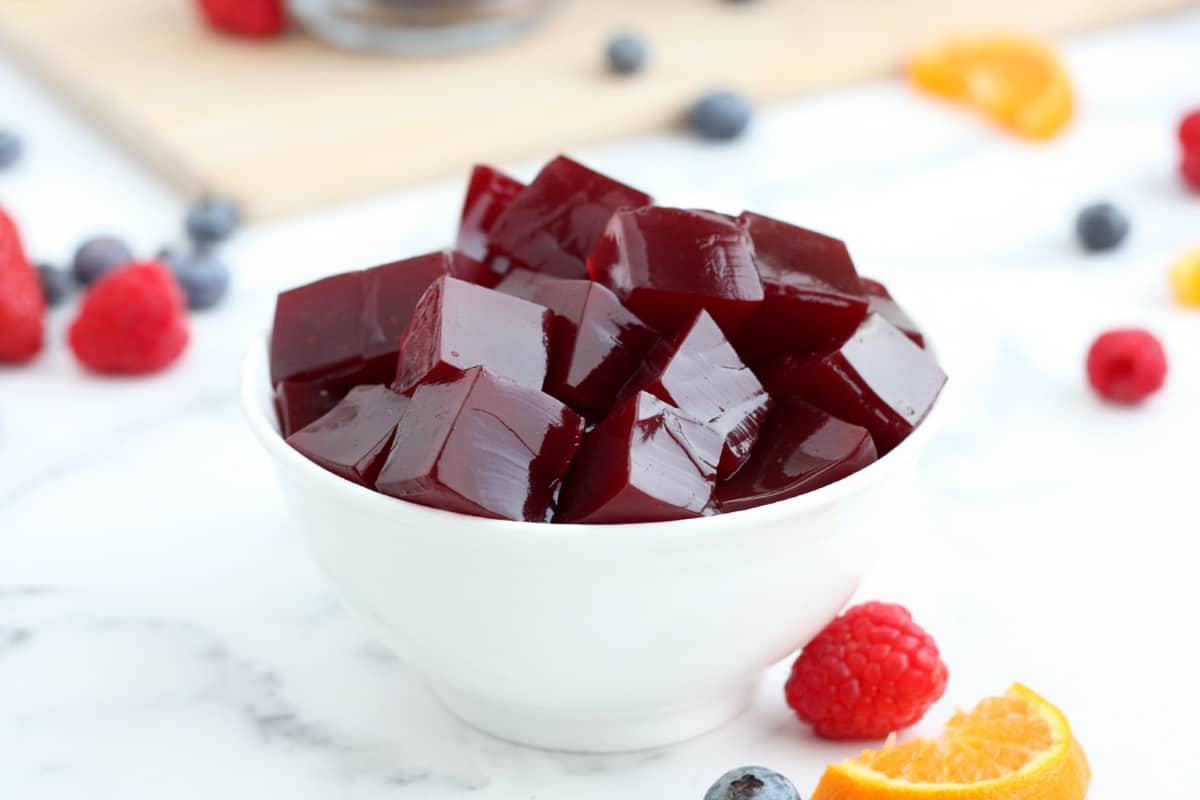 Learn more about our favorite homemade treat recipes: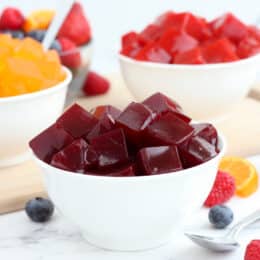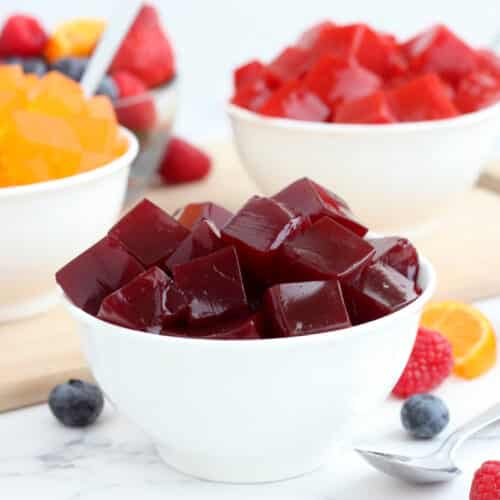 Four

cup

juice

Types other than pineapple

2

tablespoon

gelatin

powder
Pour 2 cups of juice into a bowl. Sprinkle the gelatin over the juice and let it soak for about 5 minutes.

Heat the remaining 2 cups juice until boiling.

Pour the hot juice into a bowl and stir to dissolve the gelatin.

Pour into a 9×12 baking pan. Refrigerate until firm, at least a few hours.

Create a Jell-O Ziggler by slicing into cubes or cutting with a small cookie cutter. Store in refrigerator.
You can definitely use different flavors and juice combinations. Get creative and find your favorite flavor. Try to use 100% fruit juice and avoid adding sugar.
To make a firmer "ziggler", double the amount of gelatin.
calorie: 91kcal | | carbohydrates: 20g | | protein: 2g | | obesity: 1g | | saturated fat: 1g | | Polyunsaturated fat: 1g | | Monounsaturated fat: 1g | | sodium: 15mg | | potassium: 261mg | | fiber: 1g | | sugar: 18g | | Vitamin A: 1IU | | Vitamin C: 1mg | | calcium: 17mg | | iron: 1mg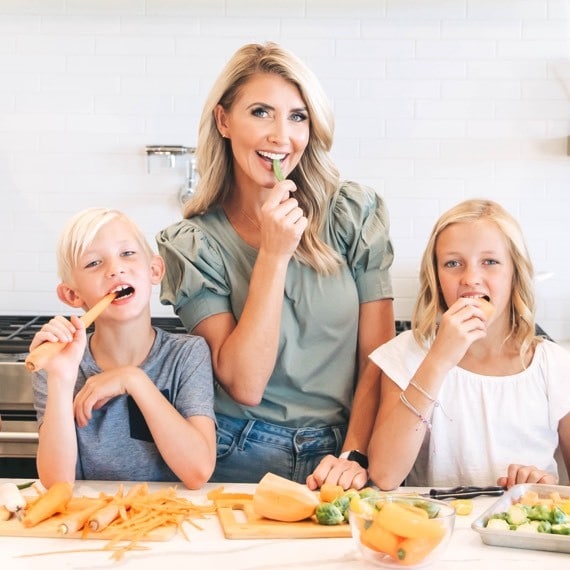 Natalie Monson
I am a registered dietitian, mother of four, a food lover and a strong promoter of healthy habits. Here you'll find delicious, fruit- and veg-rich recipes, tips to help your kids eat better and more intuitively, and tons of resources to feed your family.
Learn more about Natalie