This oatmeal cookie crust fruit pizza recipe uses a crunchy, flavorful oatmeal cookie crust that pairs perfectly with a creamy, tangy cream cheese topping and a fresh, colorful fruit topping to bring the classic to life. A fun and delicious twist on a classic dessert.
Why This Is Our Favorite Fruit Pizza Recipe
For me, fruit pizza is the ultimate spring and summer dessert. The combination of crunchy cookie dough, fluffy toppings and fresh fruit strikes the perfect balance between decadence and wholesomeness. It's definitely a satisfying dessert, but still light and well-balanced. Especially when layered with delicious seasonal fruit on top!
And could you take a moment to realize how gorgeous it all is??Perfect for summer vacations, company and birthday celebrations. There are a few steps to create it, but it's easy to create. A simple oatmeal cookie crust. Topped with fluffy Greek yogurt. And all the beautiful fresh fruit your heart desires. You can go crazy like us and create lovely layered art pieces. ).
I've made my fair share of fruit pizzas with a sugar cookie crust, but the flavor and texture that this oatmeal crust brings to a party is just better. Oatmeal and fruit are a natural pairing, and this fruit pizza recipe takes it to the next level.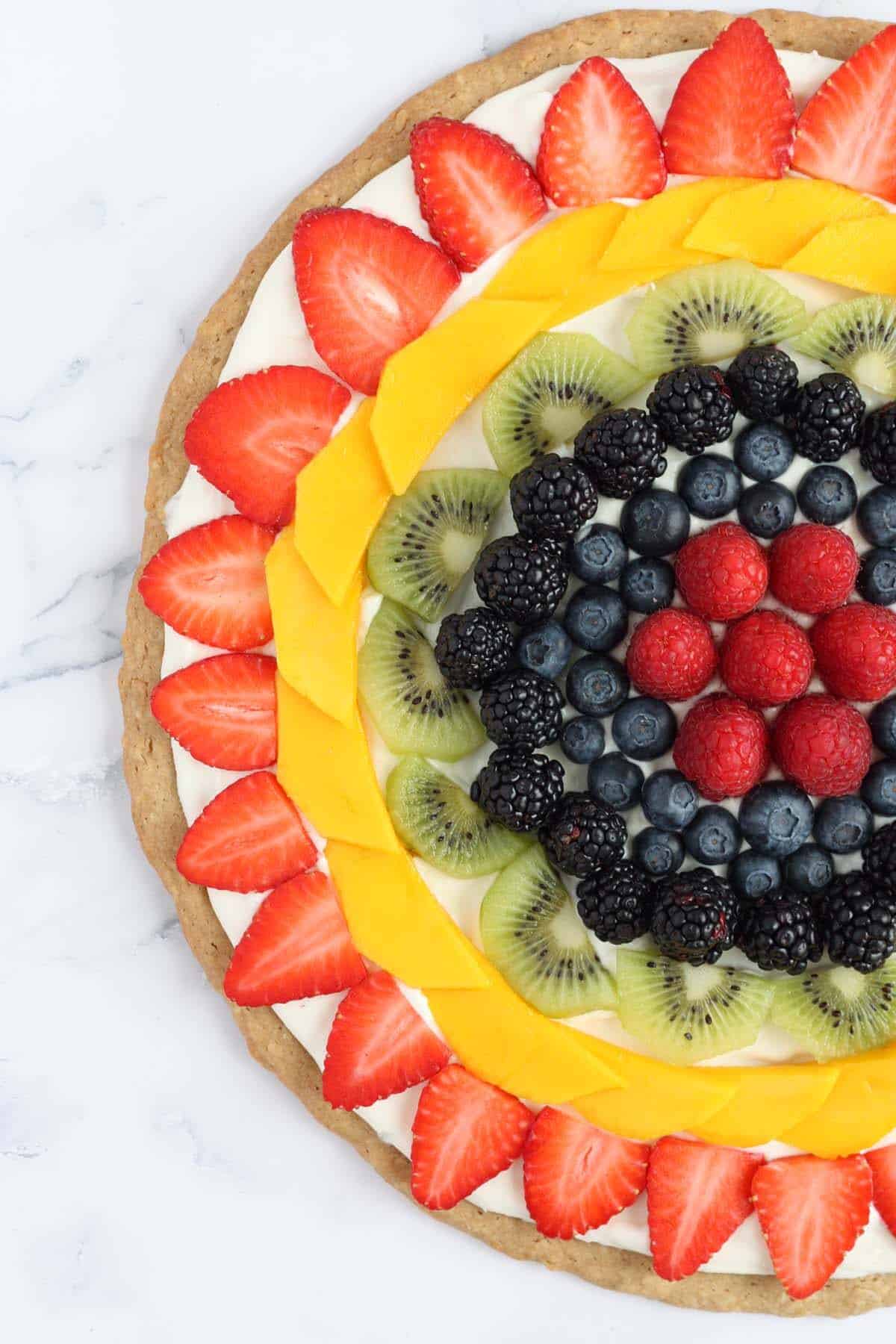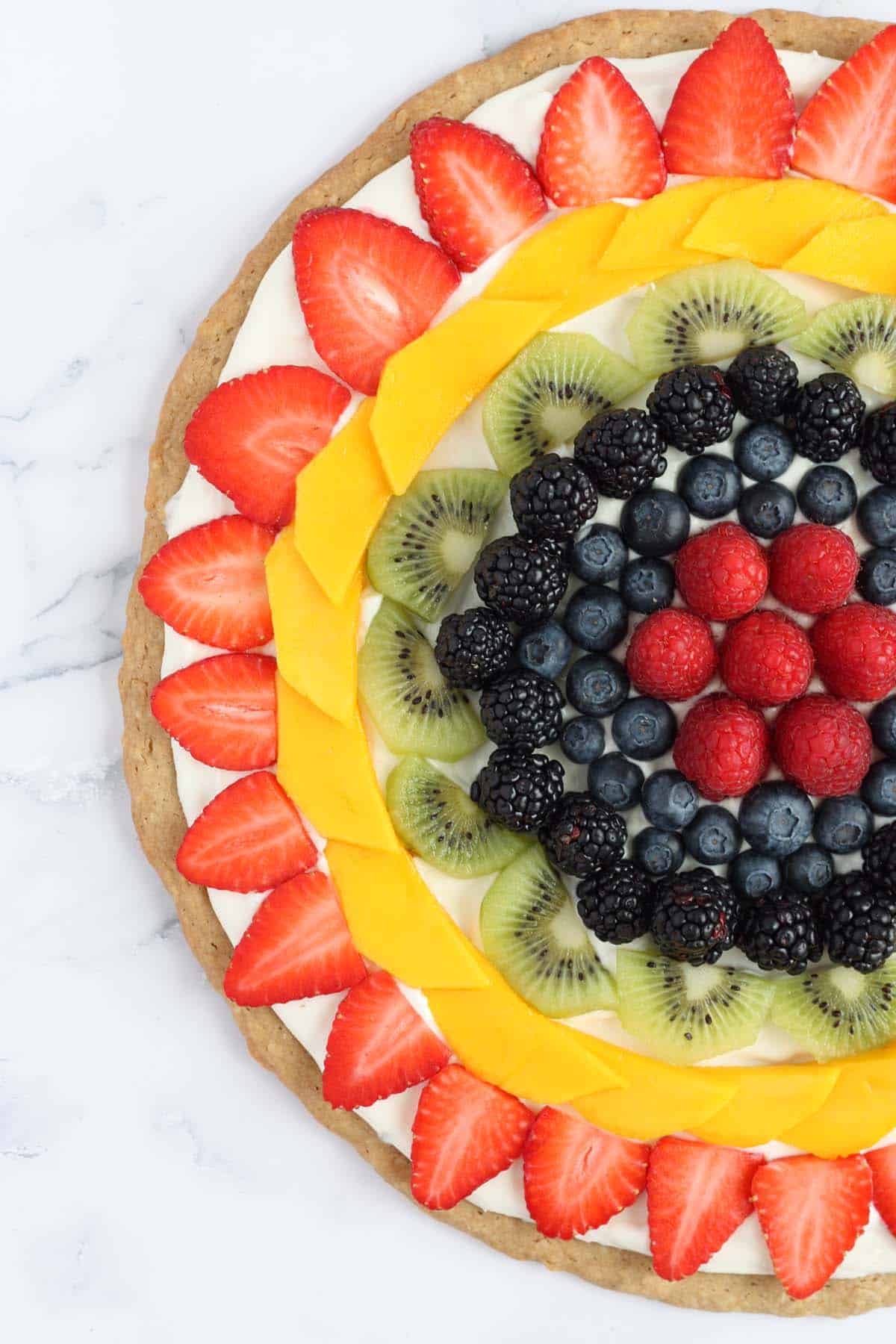 Ingredients for fruit pizza:
Cookie crust:
flour
barley
butter
brown sugar
egg
vanilla extract
baking powder
cinnamon
salt
Frosted:
Cream cheese
plain greek yogurt
sugar
orange juice
vanilla extract
fruits:
strawberry
mango
kiwi
raspberry
blueberry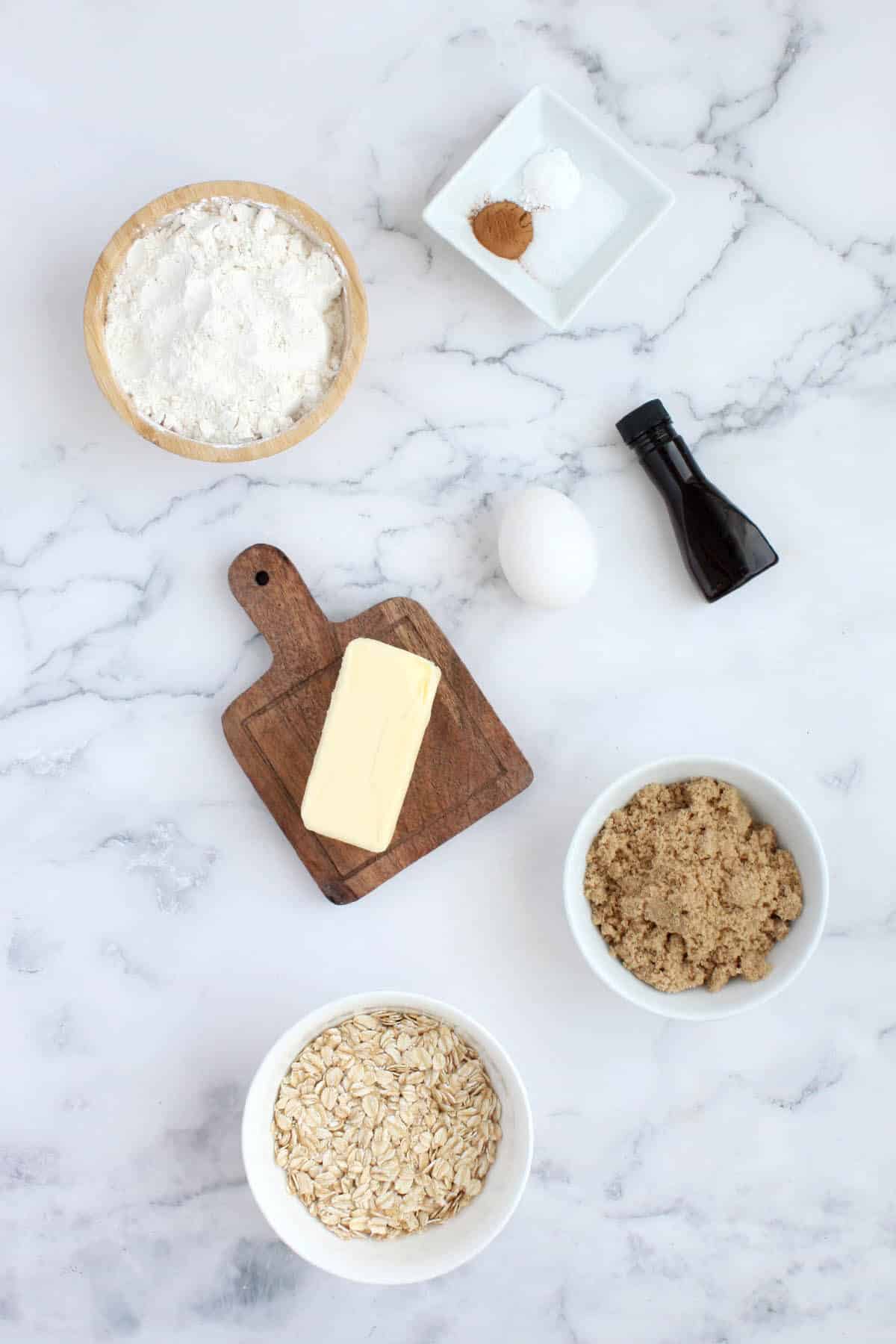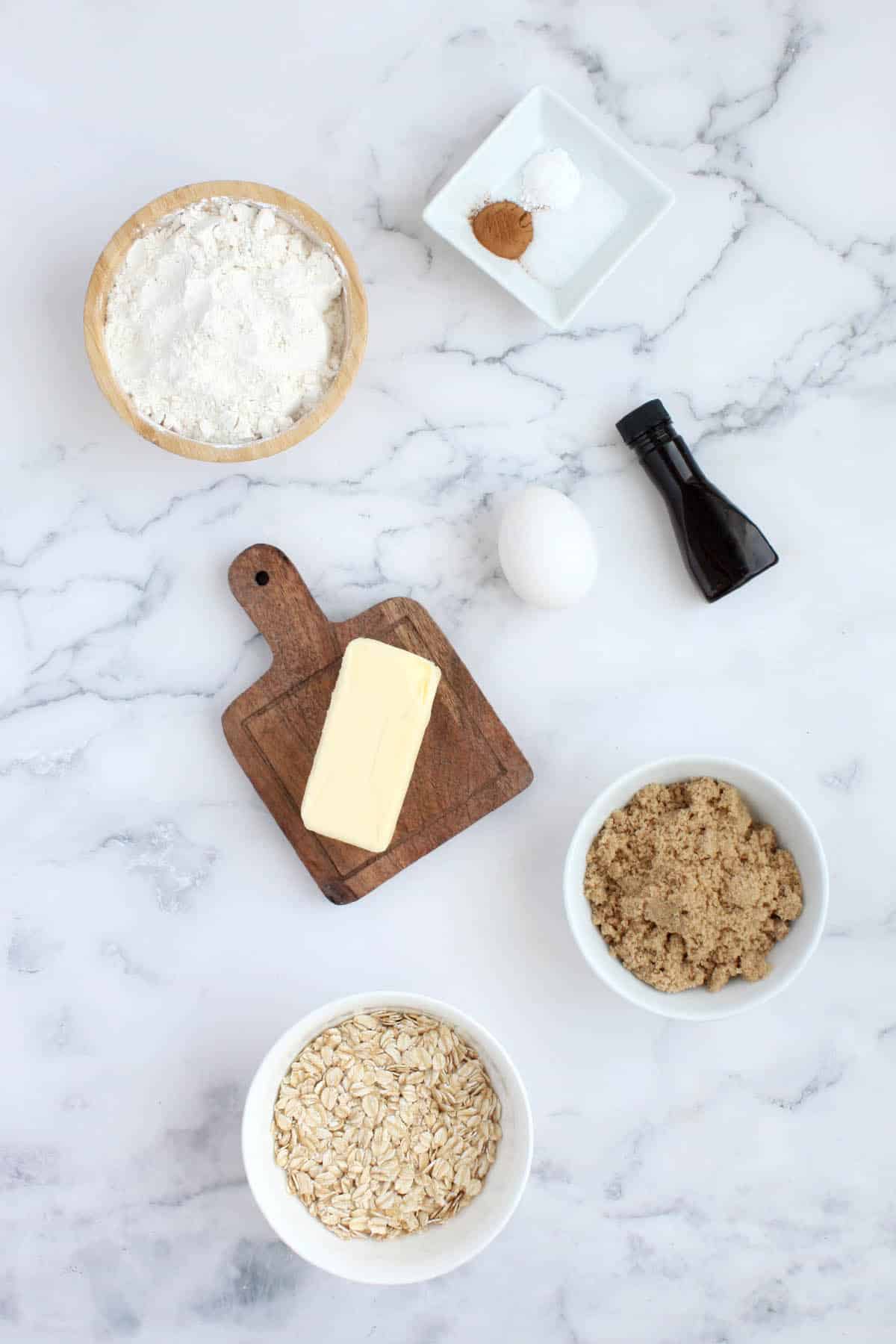 How to make fruit pizza:
whisk together dry ingredients
beat sugar and butter together medium bowl until lightly creamy. Add egg and vanilla and mix.
add dry ingredients Beat until combined.
press the fabric to 12 inches pizza bread Or a baking sheet lined with parchment.
bake at 350 12 to 15 minutes or until lightly browned. Cool completely.
beat Beat softened cream cheese in medium bowl until smooth and creamy. Add Greek yogurt, sugar, vanilla and orange juice. Hit well.
spread the icing to chilled crust.
cut fruit and garnish the pizza.
slice And have fun!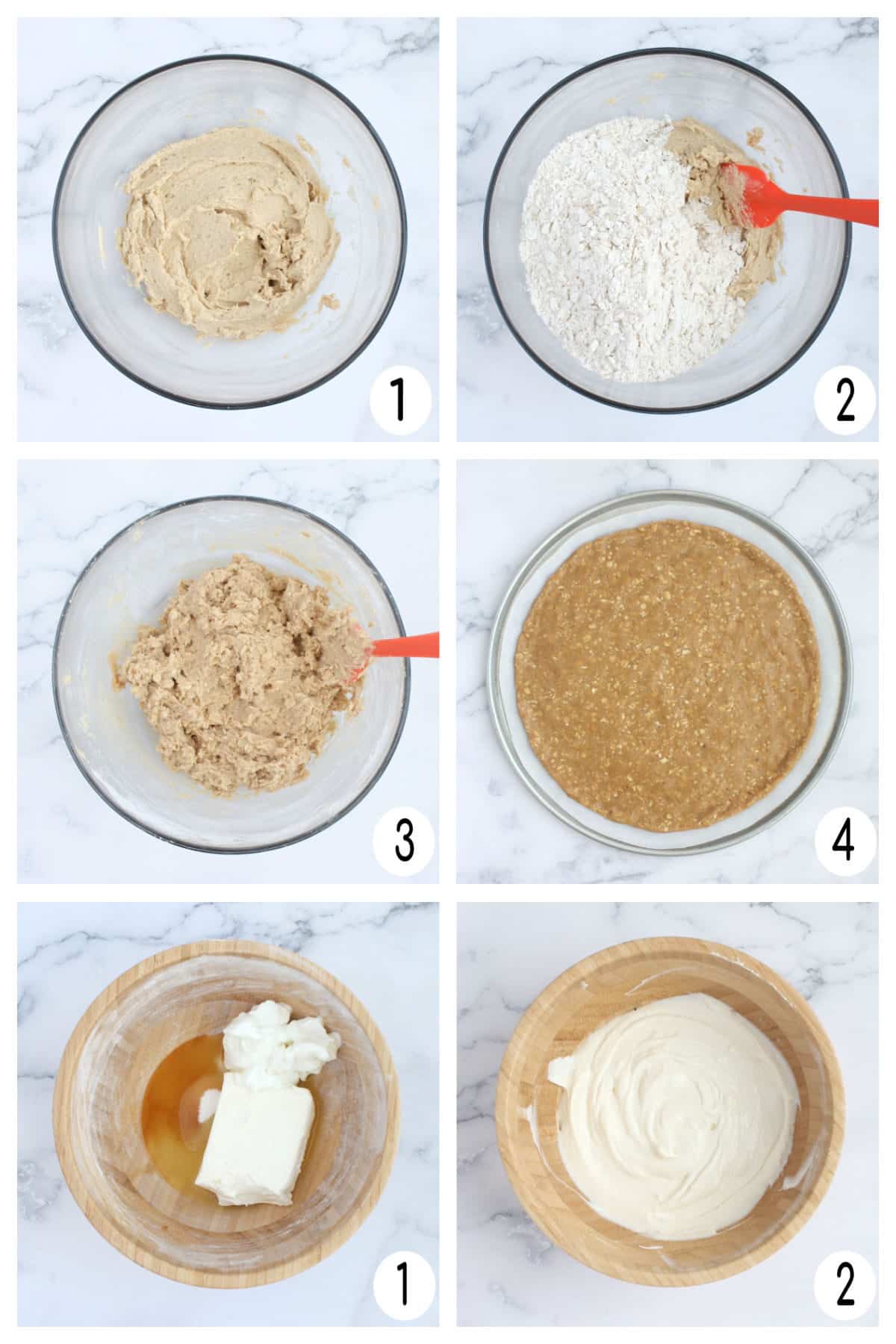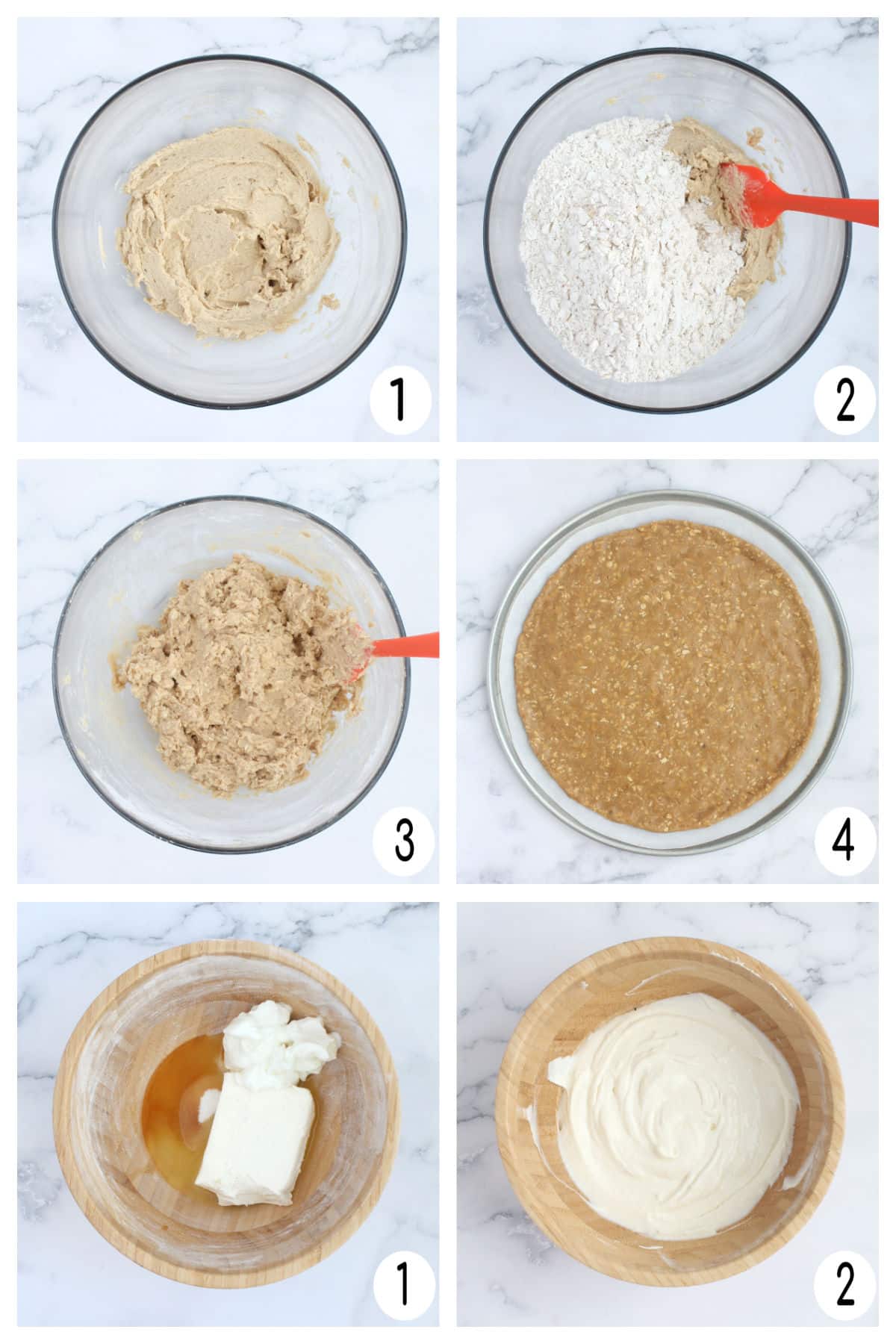 Here are the fruits we use for our fruit pizza:
This dessert is infinitely customizable. I made it with just strawberries, tropical fruits and all berries.. Here are some of the best fruits to use when making fruit pizza.
strawberry
raspberry
blackberries
blueberry
Grape
Cherry
kiwi
mango
pineapple
banana
peach
mandarin orange
Pear
honeydew
Start in the middle and gradually work your way to the edges. You can line up different colors like we do, or create a design in the middle like hearts and stars. Or, try a monochromatic design, using yellow/orange or red fruits all together.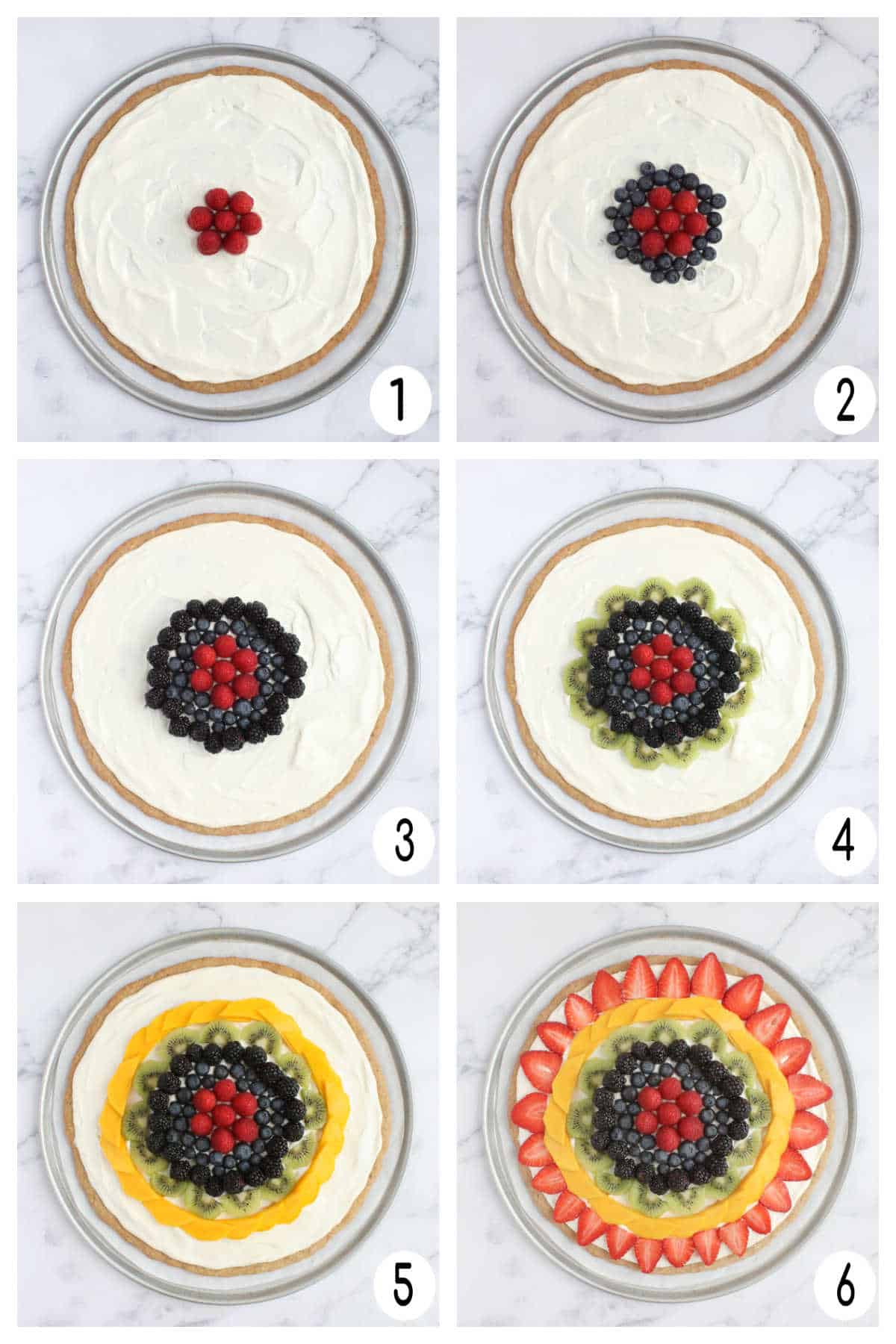 Tips for making the best fruit pizza:
Can I make fruit pizza in advance?
yes! If you need to create it in advance, it's better to create the components and store them separately. Bake the crust, let it cool and then wrap it in plastic wrap. Make frosting and store in an airtight container in the refrigerator. Cut the fruit and store it separately in the refrigerator to avoid bleeding the coloring. Some fruits look and taste better if they are cut just before assembly.
What is the shelf life of fruit pizza?
Fruit pizza can be stored in an airtight container in the refrigerator for up to 3 days. Note that the crust will soften and the fruit will dry out a little.
Can this be made with dairy-free toppings?
yes! Whipped coconut milk makes a delicious dairy-free alternative. You can also use frozen whipped topping.
Other fruit pizza crust alternatives:
If you're short on time, you can use premade cookie dough for the crust.
Can I make fruit pizza by itself?
yes! Great for kids and parties! Scoop a 1/4 cup size ball of oatmeal cookie crust mix and place on a parchment-lined baking sheet. Bake 8 to 10 minutes or until golden brown. Note that you don't want to pre-bake the dough as it will lose its stability. Frost and top with fruit if desired.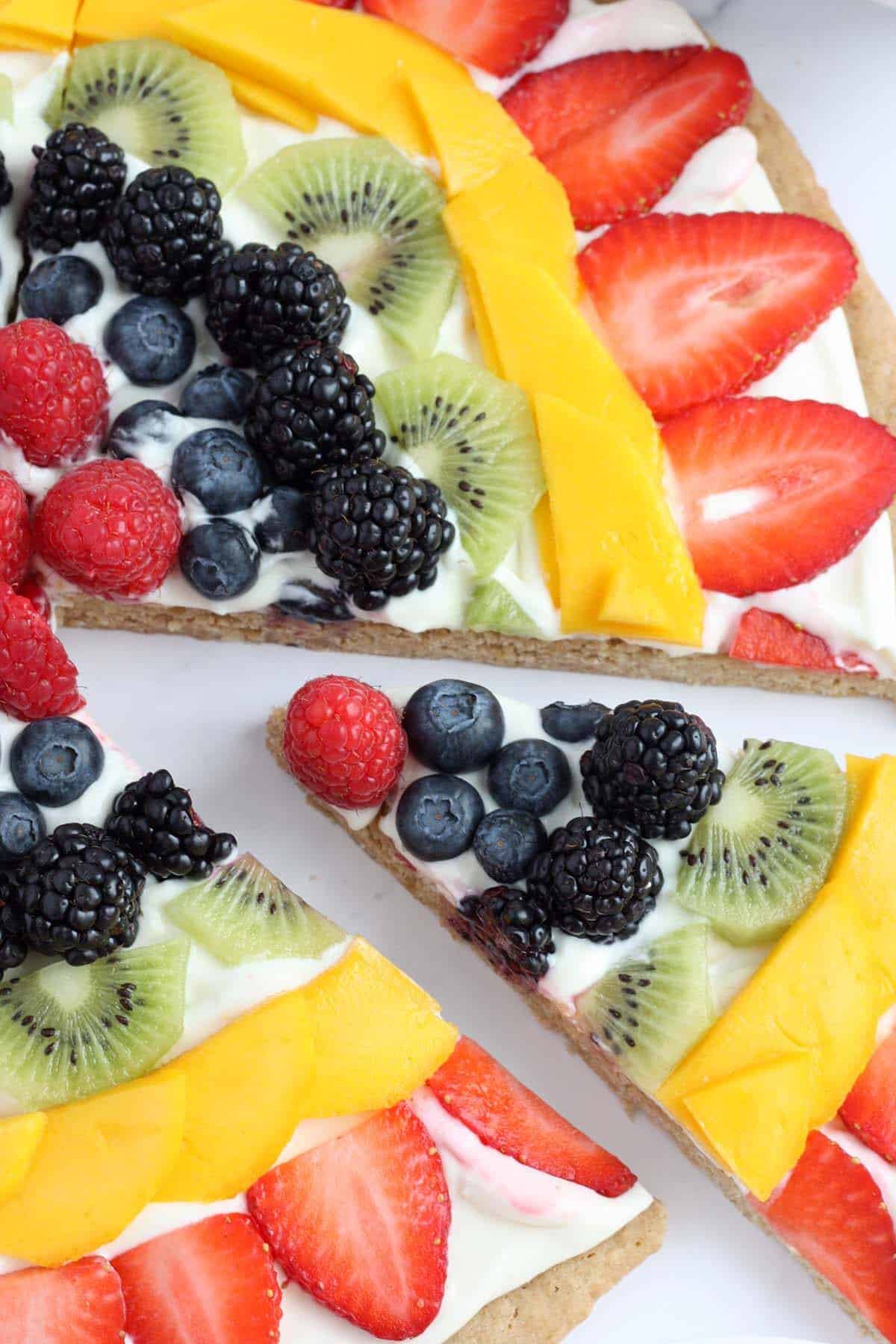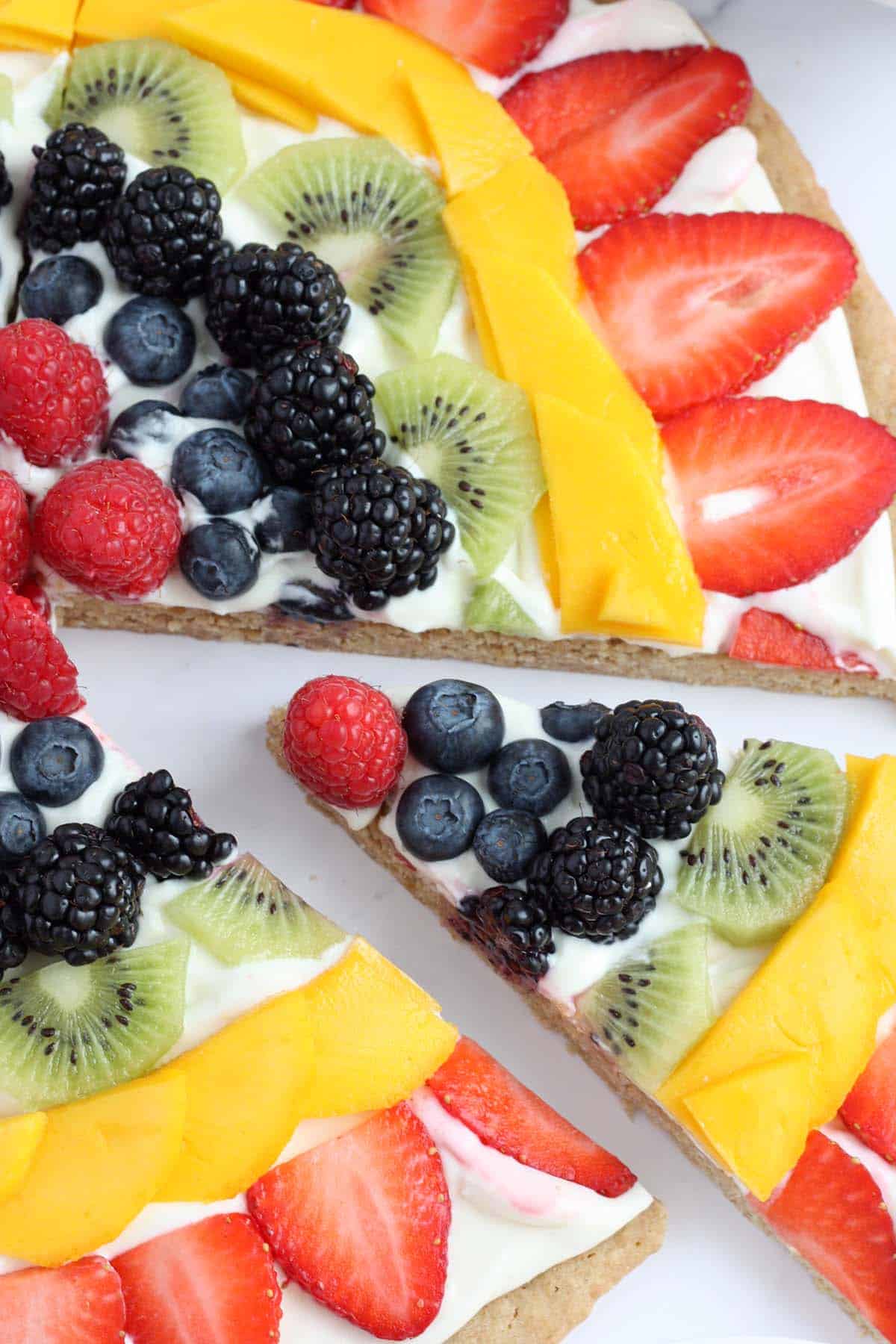 Other topping suggestions for fruit pizza:
After adding the fruit to the pizza, spread the apricot jelly. Add a beautiful sheen to your fruit! Just melt 2 tablespoons of jelly in the microwave for a few seconds to soften it. Use a pastry brush to carefully brush the fruit. This will also help prevent the fruit from drying out.
You can also top your pizza with almond slices, toasted coconut, or a chocolate drizzle.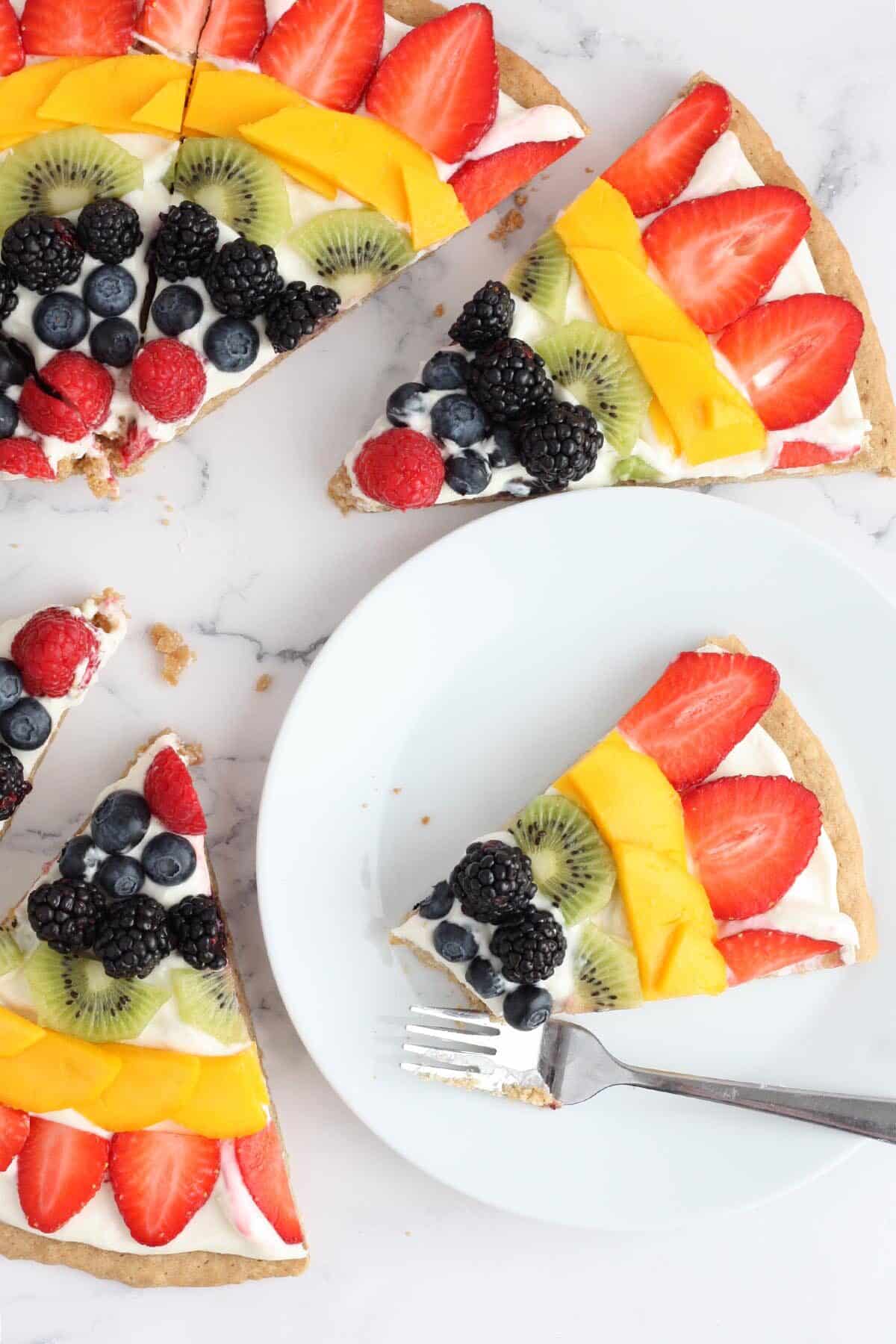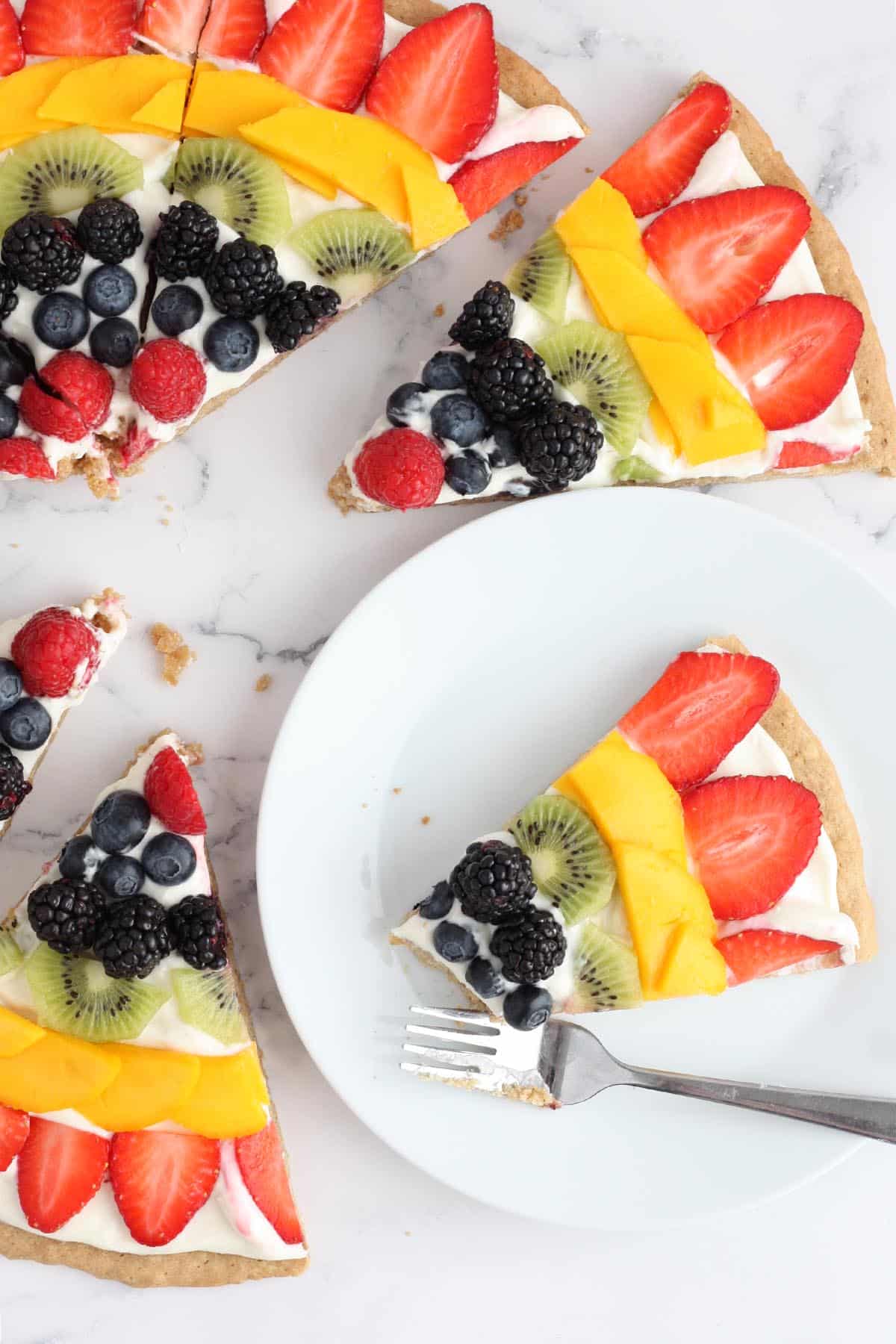 Other fruit desserts:
Fruit pizza with oatmeal cookie crust
This oatmeal cookie crust fruit pizza recipe uses a crunchy, flavorful oatmeal cookie crust that pairs perfectly with a creamy, tangy cream cheese topping and a fresh, colorful fruit topping to create a classic pizza. It's a fun and delicious twist on dessert.
Serving: 12 serving
calorie: 250kcal
frosting
Four

ounce

Cream cheese

softened

1/4

cup

greek yogurt, plain

1/4

cup

Granulated sugar

1

tablespoon

orange juice

1/2

tea spoon

vanilla extract
topping
1/4

cup

strawberry

2

Moderate

kiwi

1

Moderate

mango

1/4

cup

blueberry

1/4

cup

raspberry

1/4

cup

blackberries
cookie crust
Preheat oven to 350°F

Combine flour, oats, baking powder, cinnamon, and salt in a medium bowl.

In a large bowl of a stand mixer, beat butter and brown sugar until creamy. Mix eggs and vanilla extract until well combined. Gradually stir the flour mixture until a soft dough forms.

Press dough into a 12-inch pizza pan or baking sheet to form a 1/4-inch-thick crust. Bake 12 to 15 minutes or until lightly browned. Let cool completely.
frosting
In a medium bowl, whisk cream cheese until smooth. Add Greek yogurt, sugar, orange juice and vanilla extract and mix until smooth and creamy. Once the cookie crust has cooled, spread the frosting over the pizza base.

Slice the fruit:

Strawberries – cup the top and slice lengthwise.

Kiwi – Peel and cut into rings and cut each in half.

Mango – Slice the mango near the seed on both sides. Peel each half and place them face down on a cutting board. Slice into thin strips.

Arrange the sliced ​​fruit on top of the frosting in any pattern you like. Serve immediately or chill until ready to serve.
calorie: 250kcal | | carbohydrates: 29g | | protein: Fourg | | obesity: 14g | | saturated fat: 8g | | Polyunsaturated fat: 1g | | Monounsaturated fat: Fourg | | Trans fat: 0.3g | | cholesterol: 50mg | | sodium: one two threemg | | potassium: 121mg | | fiber: 1g | | sugar: 18g | | Vitamin A: 651IU | | Vitamin C: 15mg | | calcium: 52mg | | iron: 1mg
www.superhealthykids.com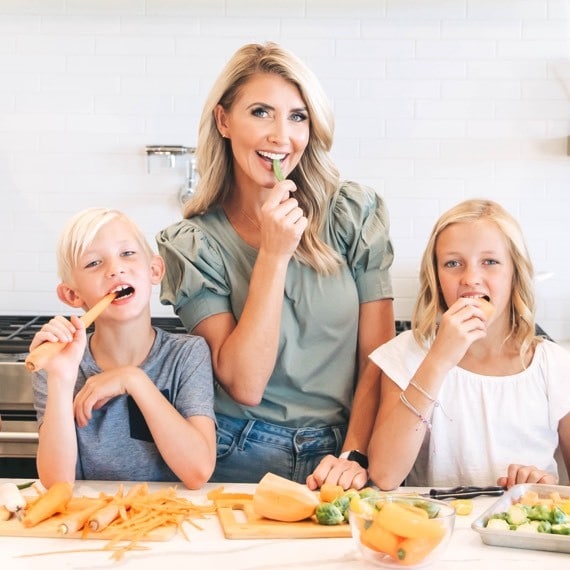 Natalie Monson
I am a registered dietitian, mother of four, a food lover and a strong promoter of healthy habits. Here you'll find delicious, fruit- and veg-rich recipes, tips to help your kids eat better and more intuitively, and tons of resources to feed your family.
Learn more about Natalie