In just 5 minutes and a blender, you can make a super easy and delicious copycat Starbucks Frappuccino recipe at home.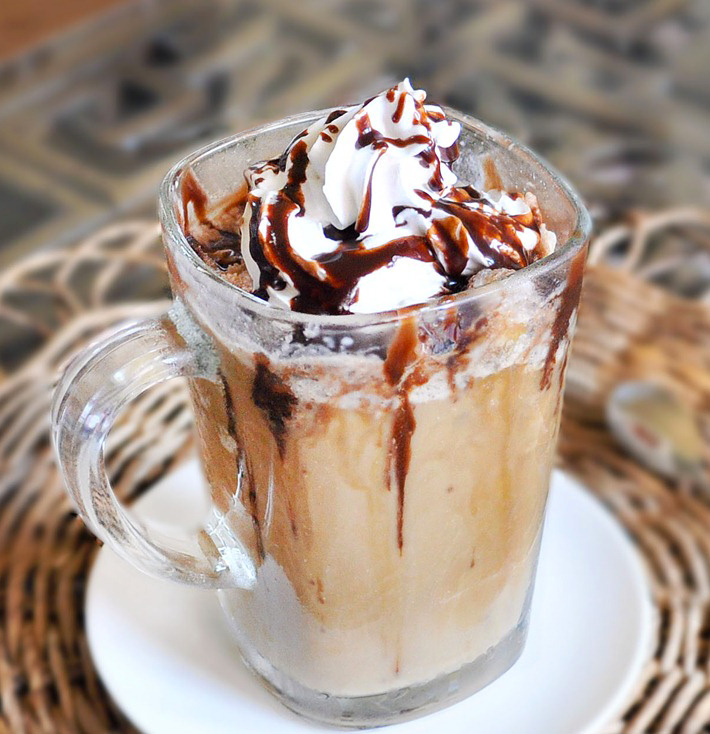 The Best Homemade Starbucks Frappuccino Recipes
In no time, this popular frosted coffee drink will be yours.
Rich, whipped, frosty creamy, this invigorating classic blended coffee drink is one recipe you'll want to make over and over again.
Thousands of reviewers agree that this is the best homemade frappuccino recipe they've ever tried. Plus, you have complete control over how much sugar you add.
With no artificial flavors, xanthan gum or preservatives, it tastes just as good or even better than the famous original.
You may also like Chocolate mug cake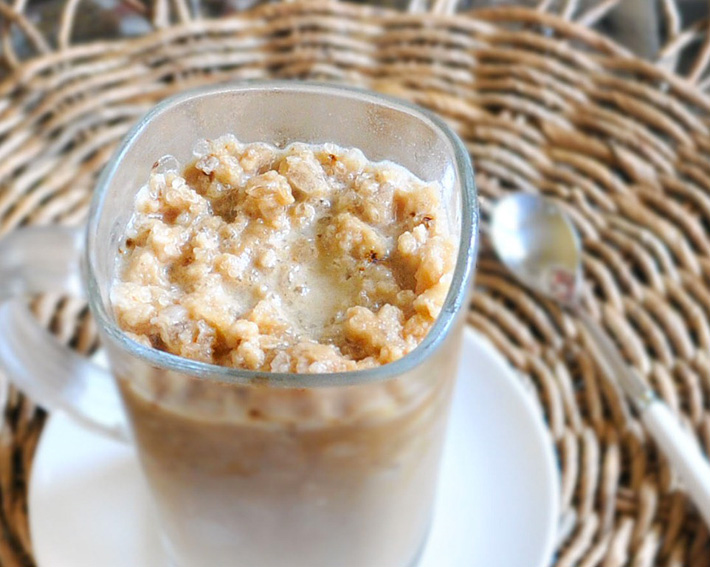 Benefits of making your own
Another advantage of making your own frozen coffee drink is the low price.
A single Venti Starbucks Frappuccino can go as high as $5.95. Grande and tall drinks cost 50 cents to $1 less, but they can quickly become expensive if you order them every week.
If you add syrup by pumping, the price goes up even more.
Depending on the type of milk and sweetener you choose, this DIY Frappuccino will 7 or more drinks Only about $3 total.
So why not save money and skip the coffee shop version? Make a healthy frappuccino at home and never need to take off your pajamas.
Watch the homemade frappuccino recipe video above.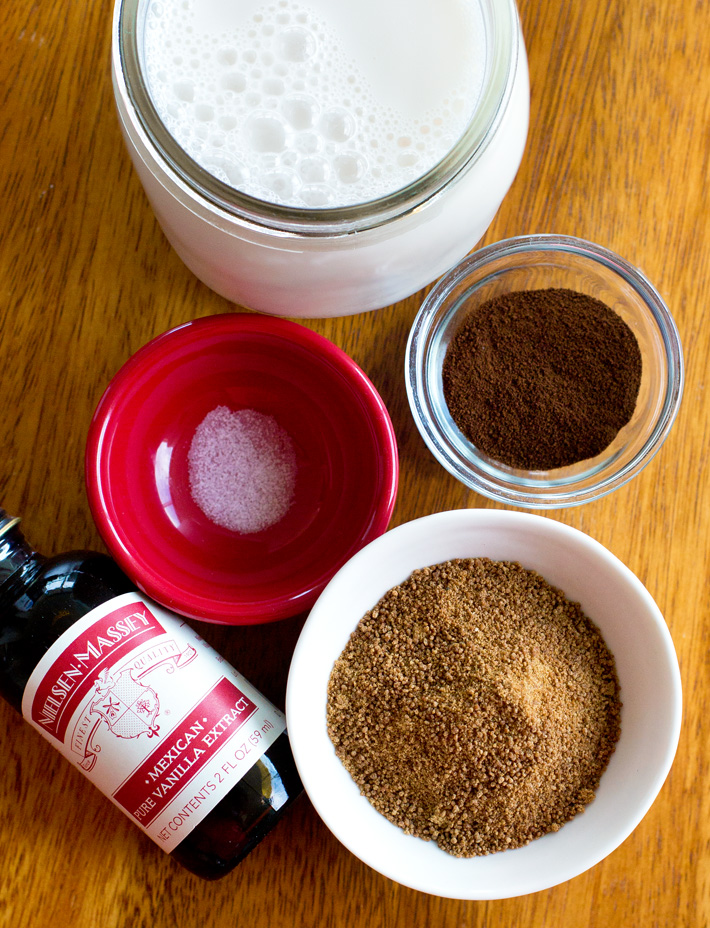 Healthy Coffee Frappuccino Recipe Ingredients
To make a simple coffee recipe, you'll need your favorite milk, regular or decaf instant coffee, pure vanilla extract, your favorite sweetener, and a pinch of salt.
No freshly brewed espresso or fresh cream needed. Also, iced coffee drinks can be dairy-free, sugar-free, gluten-free, soy-free, nut-free, keto-friendly, and vegan.
For a vegan frappuccino, choose dairy-free milk. Almond milk, soy milk, coconut milk, and oat milk are all great options.
Use your favorite universal sweetener. This includes granular sweeteners such as white or brown sugar, or unrefined sweeteners such as coconut sugar or date sugar. You can also use liquid sweeteners such as honey, agave, or pure maple syrup.
If you prefer a sugar-free keto frappuccino, choose a low-carb product such as xylitol, erythritol, allulose, or monk fruit blend. Or add stevia extract if you prefer.
Make sure you buy pure vanilla extract and not imitation vanilla flavorings. This makes a big difference in the finished recipe.
leftover coffee?make keto chocolate mousse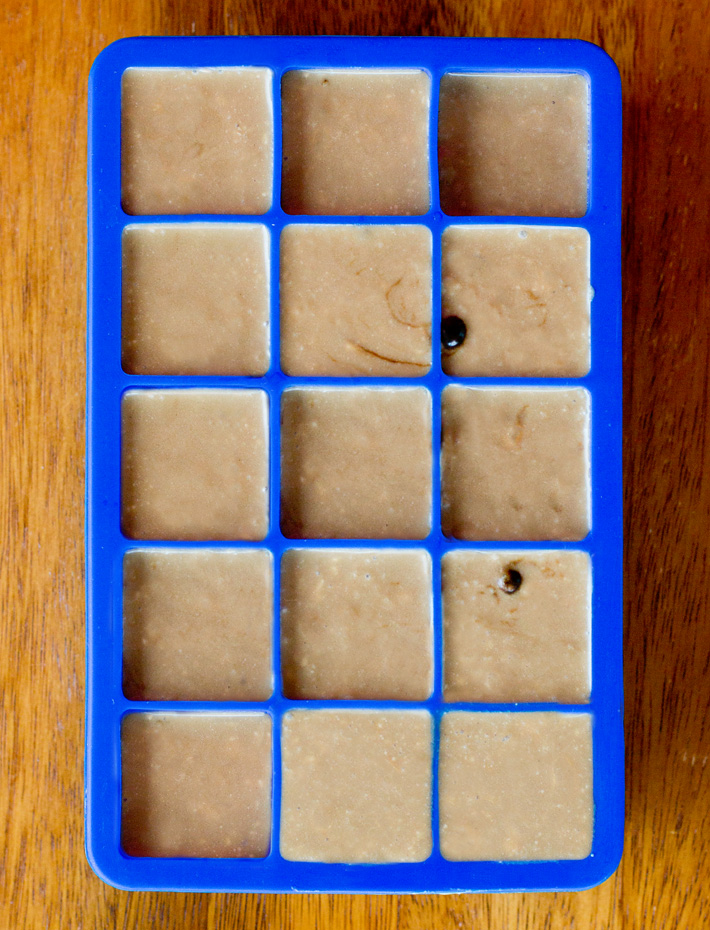 How to make a Starbucks copycat frappuccino
Read the recipe instructions, then gather all the ingredients.
Mix in your favorite milk, coffee granules, vanilla, sweetener and salt.
Freeze the liquid mixture in shallow containers or ice cube trays.
This step can be done days or even weeks in advance so that you can have almost instant coffee whenever you feel like it.
Once the coffee ice is frozen, put it in the blender.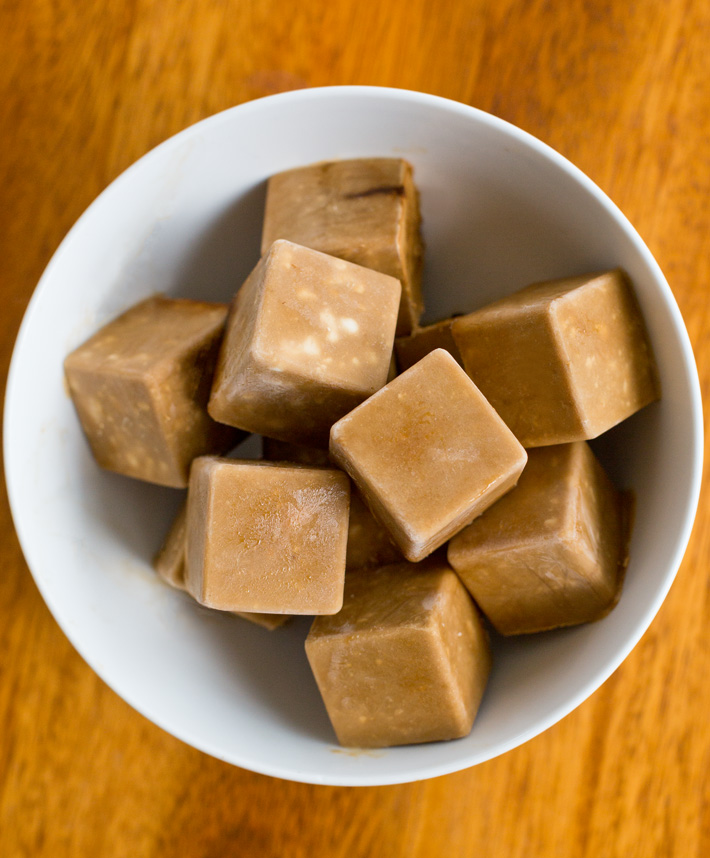 Decompress the block enough that blender can handle it. If you have a powerful fast blender such as Vitamix or Blendtec, you may be able to skip the thawing step.
This recipe can also be used in a cheap blender or food processor. You don't need any special tools to make your own Frappuccino.
Mix everything together until you get a thick, slimy Frappuccino texture.
Taste and add sweetener if desired. Do not add ice as it will dilute the deep flavor of the coffee.
Pour the frozen coffee frappe into a tall glass or 2 mason jars.
Top with whipped cream, ice cream, chocolate syrup, crushed graham crackers, or crushed cookies, depending on your preference.
Make the coconut ice cream while the mixer is out
Frappuccino flavor of the secret menu
Salted Caramel Frappuccino: Increase salt to about 1/8 teaspoon. Add a spoonful of bottled caramel sauce or homemade coconut caramel to the base recipe. Or add a swirl on top after blending.
Mocha Frappuccino: Add 3 tablespoons of cocoa powder to the base recipe before blending. For a Double Chocolate Frappuccino, top with shaved chocolate.
Java Chip Frappuccino: Follow the recipe below and mix in 1-2 tablespoons of regular or mini chocolate chips or sugar-free chocolate chips.
Vanilla Bean Frappuccino: Made without coffee or caffeine. Omit the instant coffee and make the following recipe. Add a teaspoon of vanilla bean paste or vanilla bean seeds instead of half a teaspoon of pure vanilla extract.
Pumpkin Frappuccino: Mix half a cup of pumpkin puree, 4 teaspoons of cinnamon, 8 teaspoons each of pumpkin pie spice and ground ginger, and a pinch of ground cloves, if desired. Top with coconut whipped cream.
Peanut Butter Frappuccino: This is easy. Simply mix 1-2 tablespoons of peanut butter (or almond butter) into your coffee beverage.
Flavor variations for your next secret menu include Oreo, White Chocolate, Chai Tea, Strawberry Cream, Mint or Peppermint, Matcha, Butterbeer, Chocolate Hazelnut, Toffee Nut, Birthday Cake Dough, and Unicorn Frappuccino. increase.
Any other flavors to try?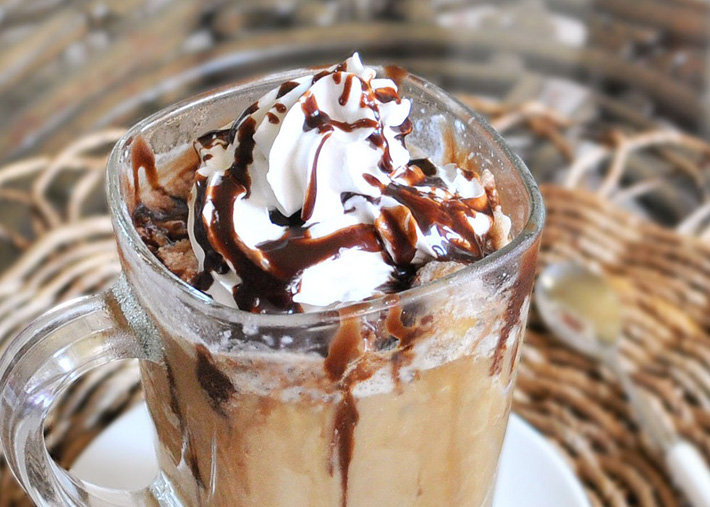 coffee drink suggestions
One of the best things about this recipe is that it can be served with breakfast instead of hot coffee, as part of a healthy afternoon snack, or as a delicious dessert.
The Coffee Frappuccino imitation pairs perfectly with Healthy Banana Bread, Chunky Chocolate Banana Bread, or this Low Carb Almond Flour Banana Bread.
Even if you're not a banana fan, this drink is also great with other baked goods like scones, blondies, brownies, donuts, cookies, and applesauce muffins.
Or turn it into a meal for an energy-filled breakfast with vegan French toast or healthy oatmeal, or lunch with grilled vegetable wraps, sandwiches, and avocado salad.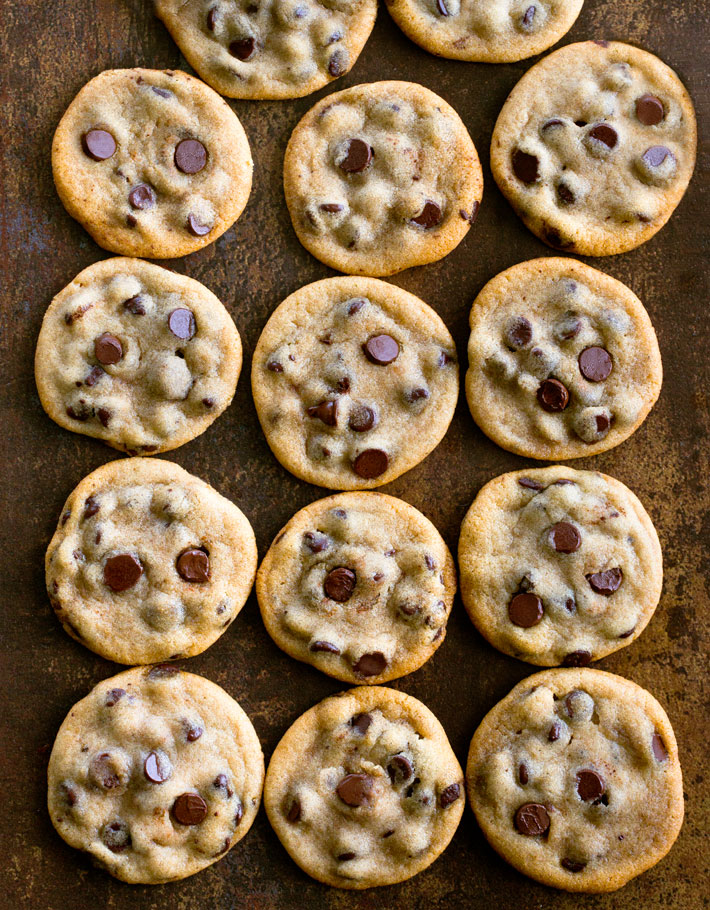 Easier imitation recipes
pineapple doll whip
homemade nutella recipe
Vegan chocolate chip cookies (imitation of Tollhouse)
healthy shamrock shake
Chick-fil-A Healthy Peach Milkshake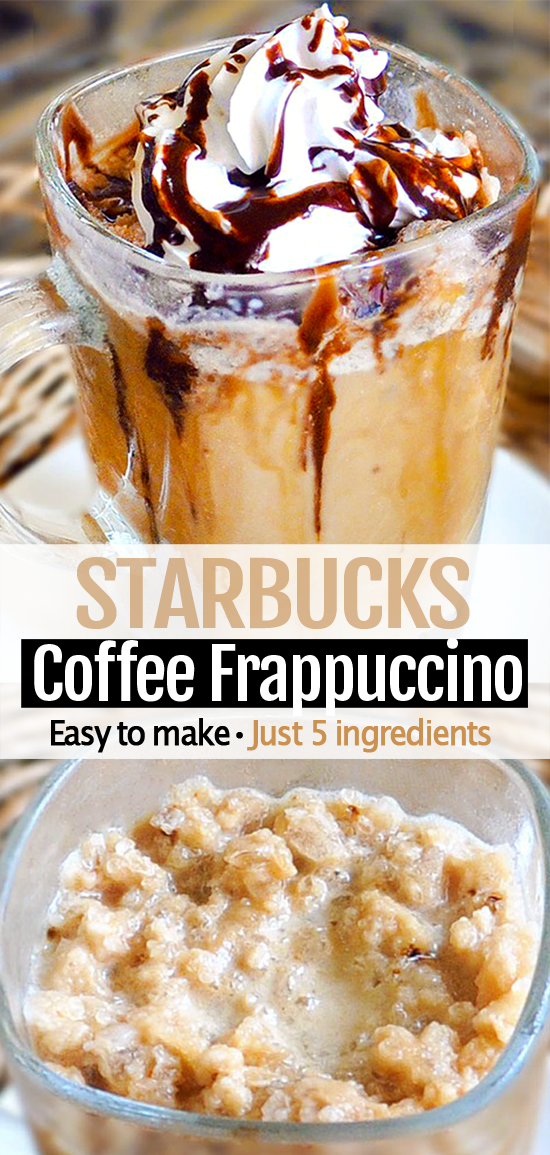 Whisk the ingredients together. Freeze in a shallow container or ice tray (I used one) this ice tray). Remove the block when it hardens. Thaw until soft enough to handle in a blender. Blend until desired smoothness. Add sweetener if desired, but do not add ice as it will dilute the flavor. Feel free to add cocoa, cinnamon, berries, chai, banana or other flavors to your liking. (More flavor ideas are listed earlier in this post.) Don't forget to leave a review if you try it.

View nutritional information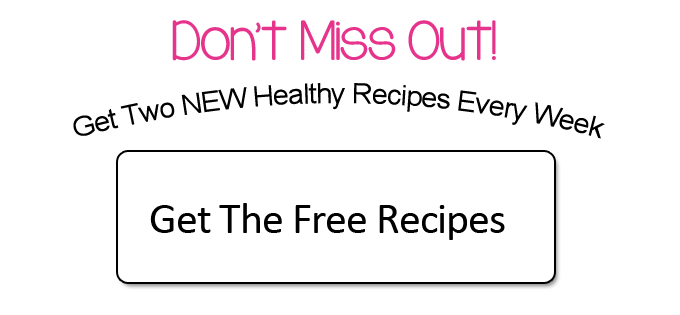 Coffee shop popular recipes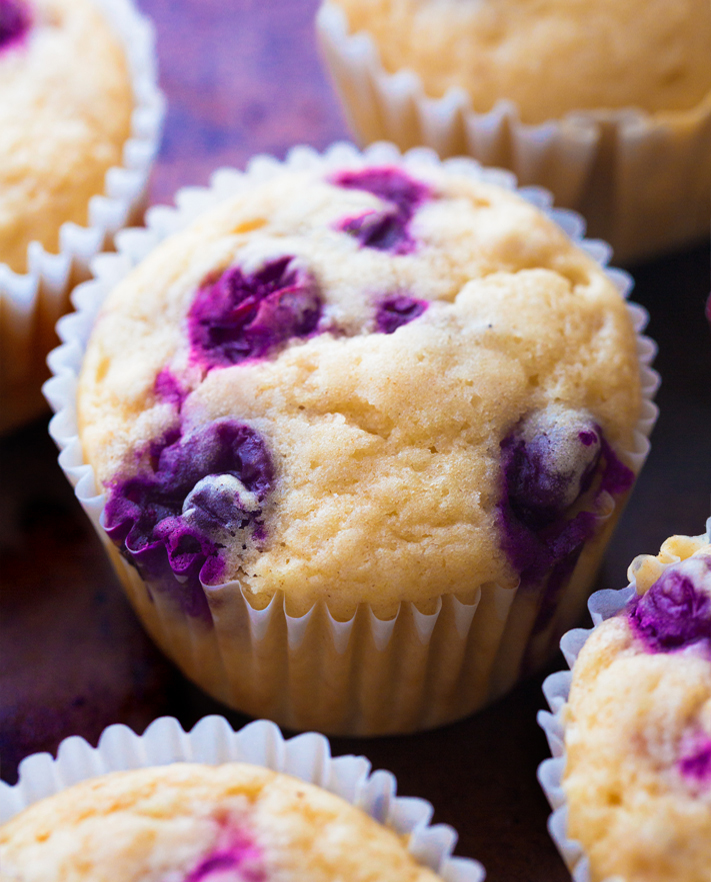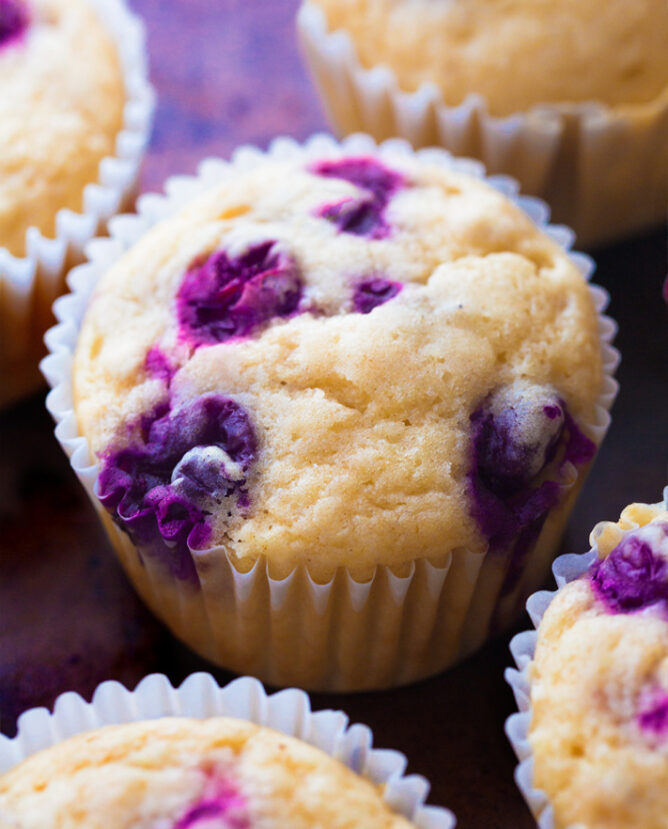 healthy blueberry muffins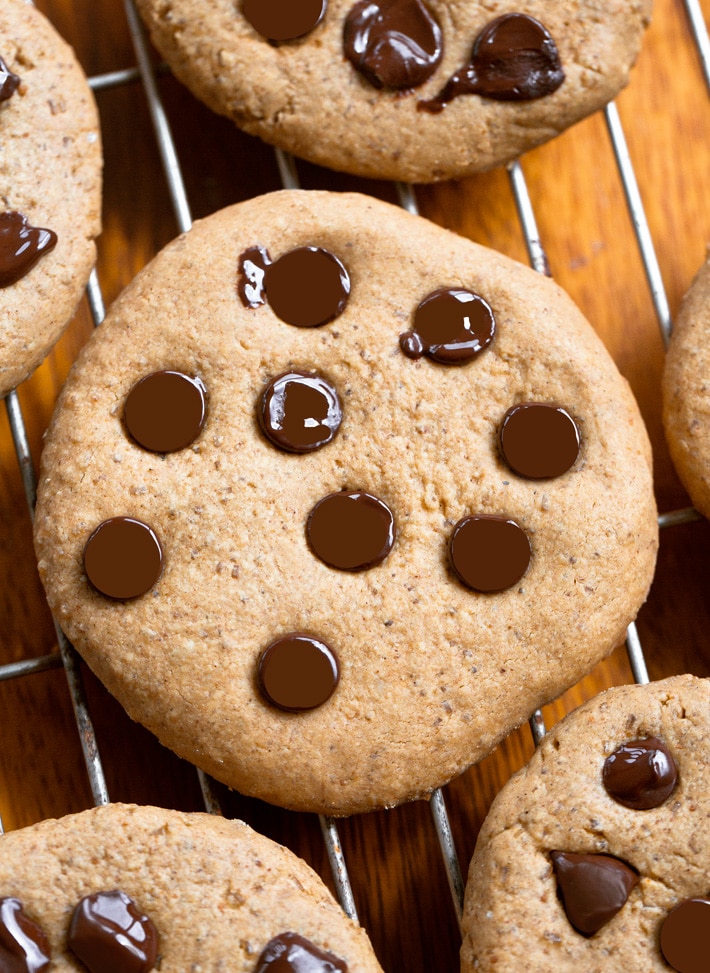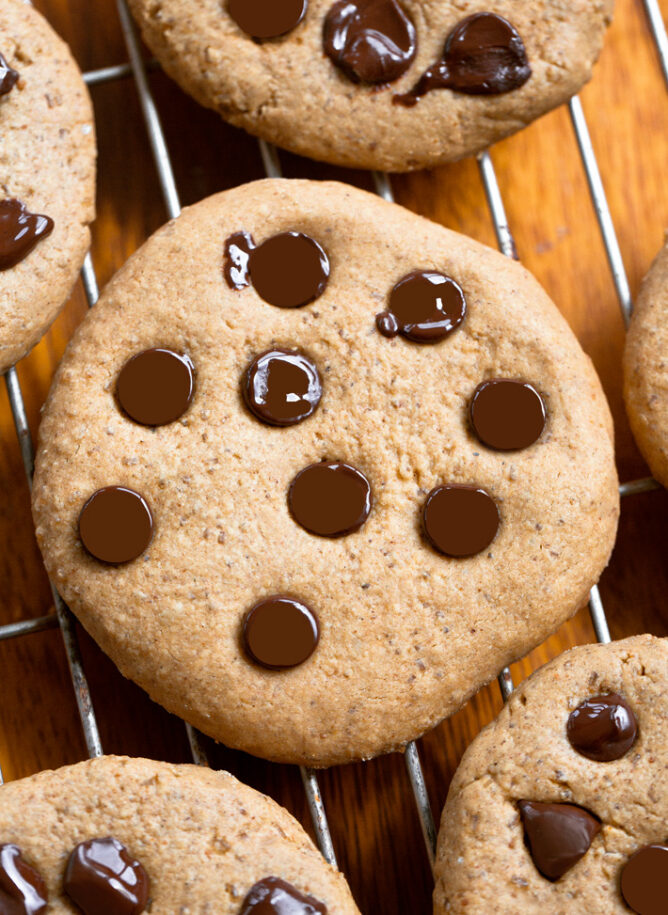 protein cookie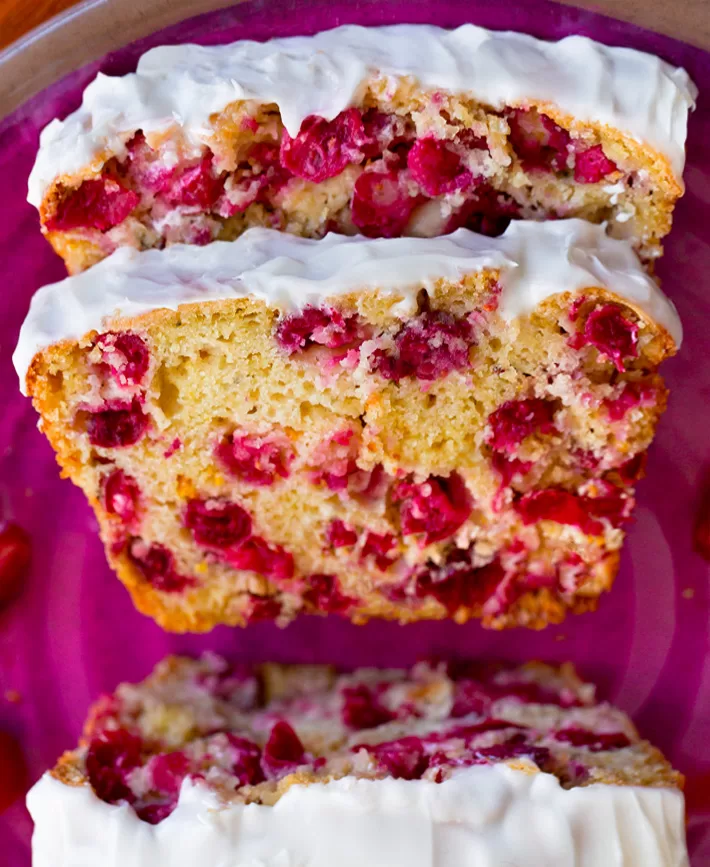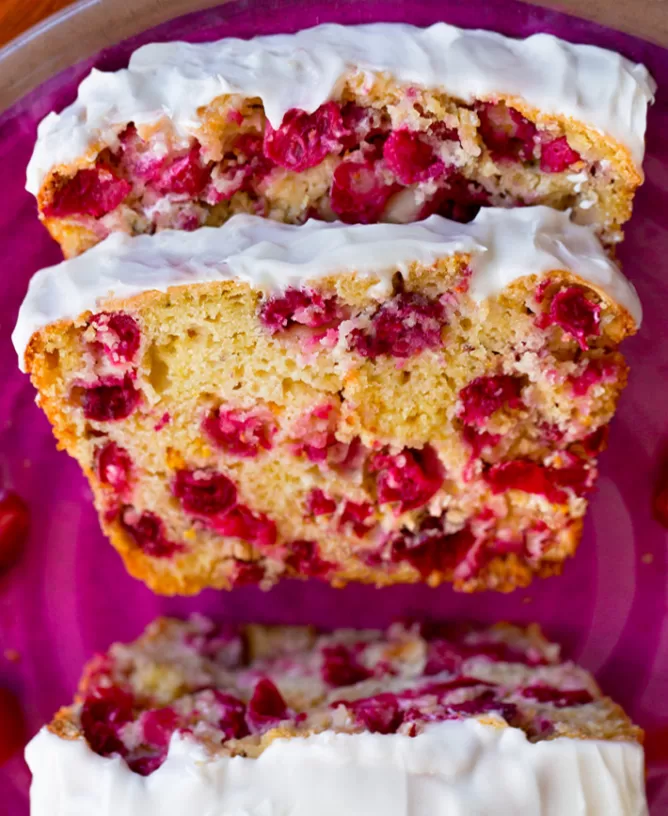 cranberry orange bread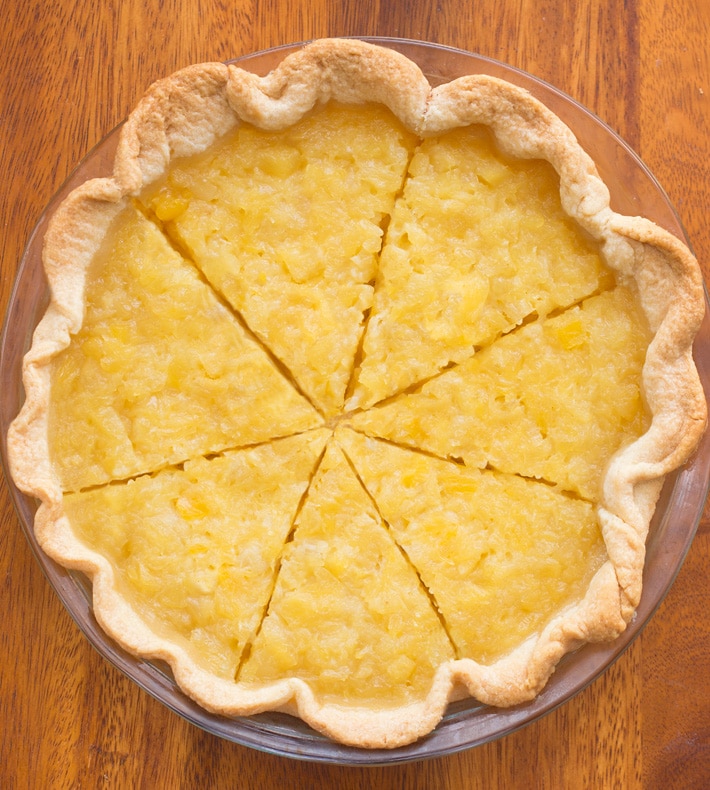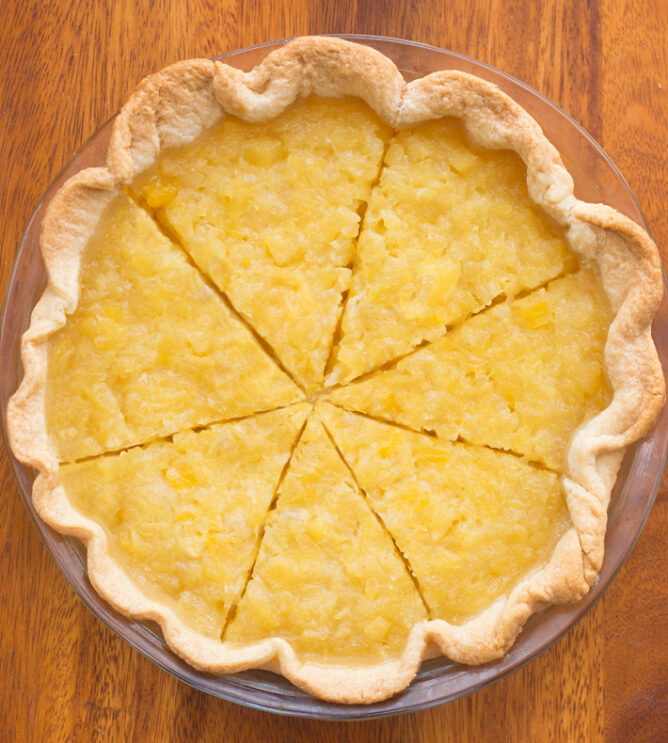 pineapple pie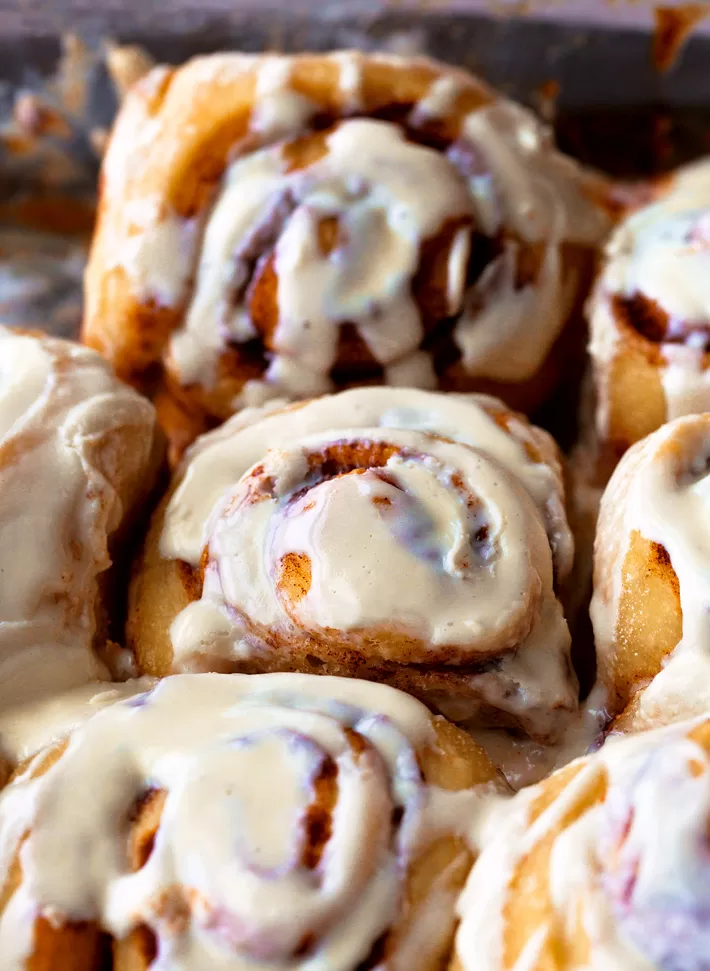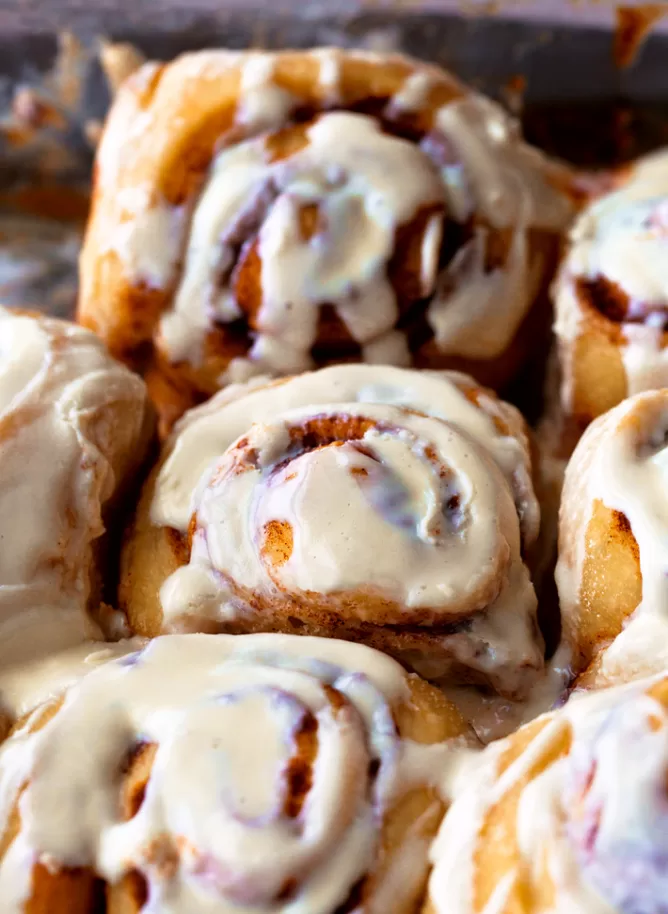 easy cinnamon rolls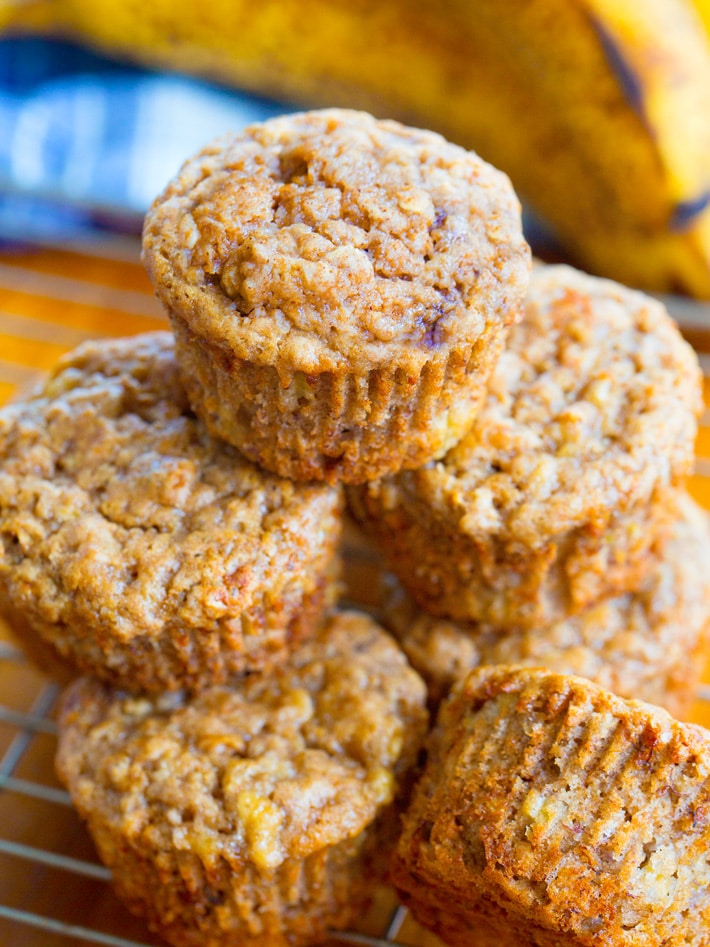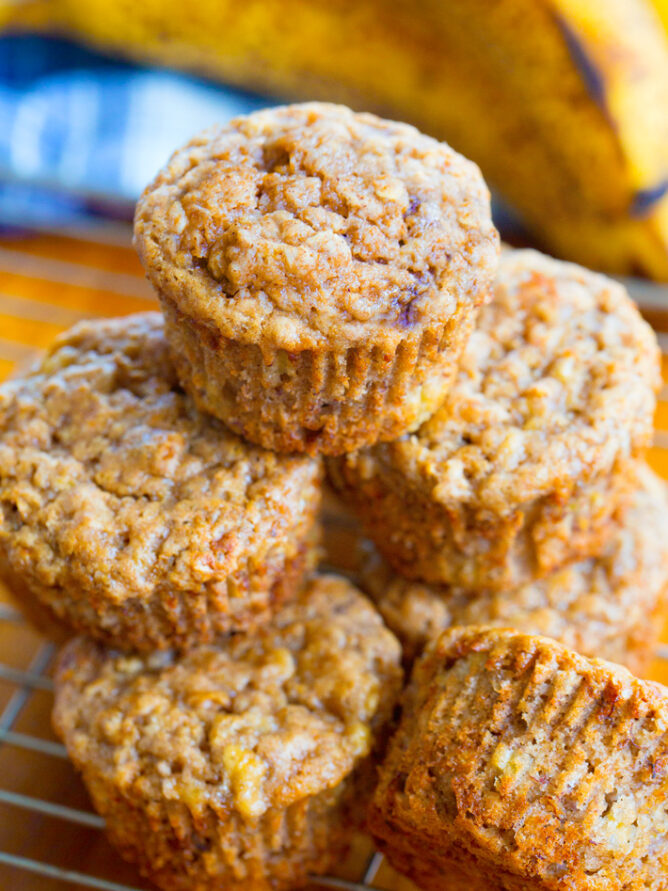 Banana Muffin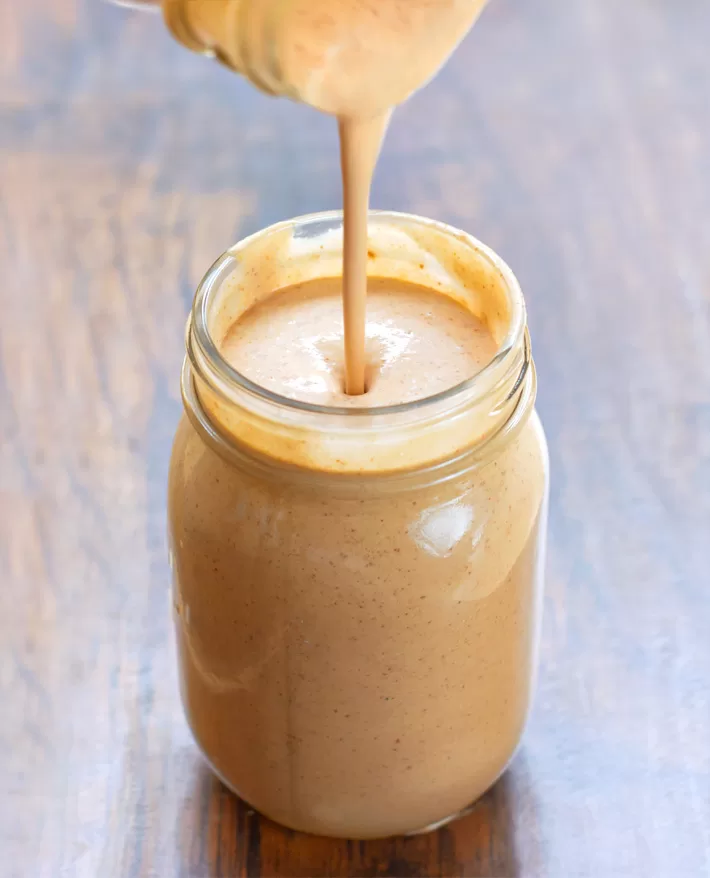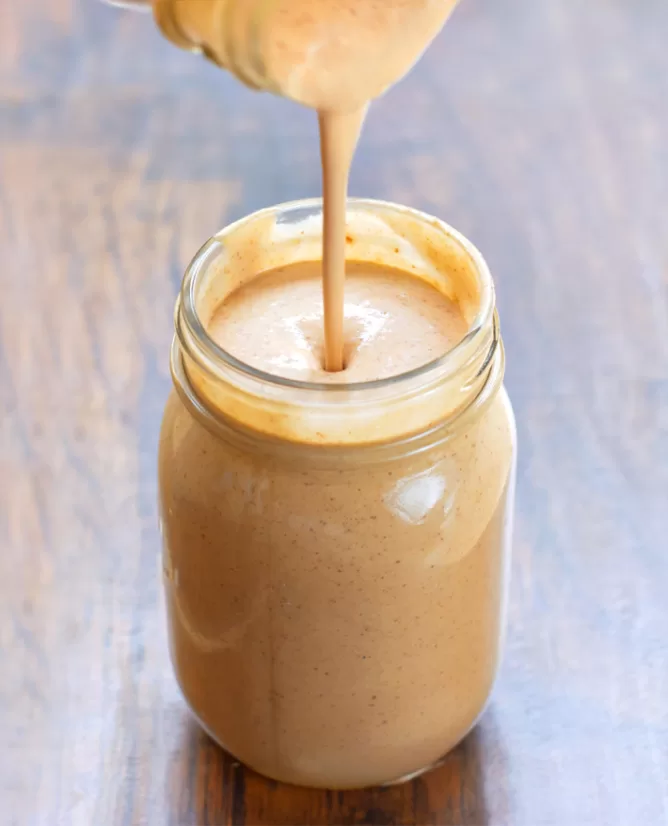 peanut butter banana smoothie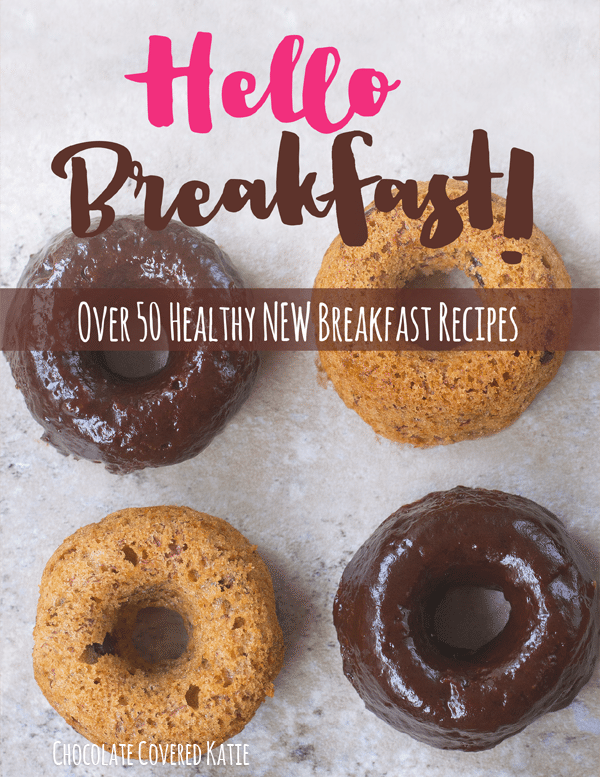 Learn more about cookbooks