Enjoy unique flavors and textures with our bright green and red 'Christmas' salad with parboiled beans, feta cheese, tomatoes, herbs and a healthy dressing.
I made a new dish for the holiday party last weekend. This is called a "Christmas Salad". The bright green and red colors like a wreath in a large bowl were very gorgeous.
Made with boiled green beans, feta cheese, cherry tomatoes, and a simple, freshly blended dressing.
Free Weekly Newsletter + Report on Secrets of Strong Immunity
I tasted this dish for the first time at my niece's wedding reception last summer. It has a unique flavor and a slightly crispy texture that is enjoyable and completely different from typical salad dishes.
My niece-in-law, who was hosting the shower, shared with me the recipe she first found Pinterest.
My slightly tweaked variation below makes a large bowl that's perfect to bring to a party or potluck, but can easily be halved for a family meal.
Great as leftovers or as a side dish for wild salmon fillets.
Below is a picture of all the ingredients ready to be tossed together.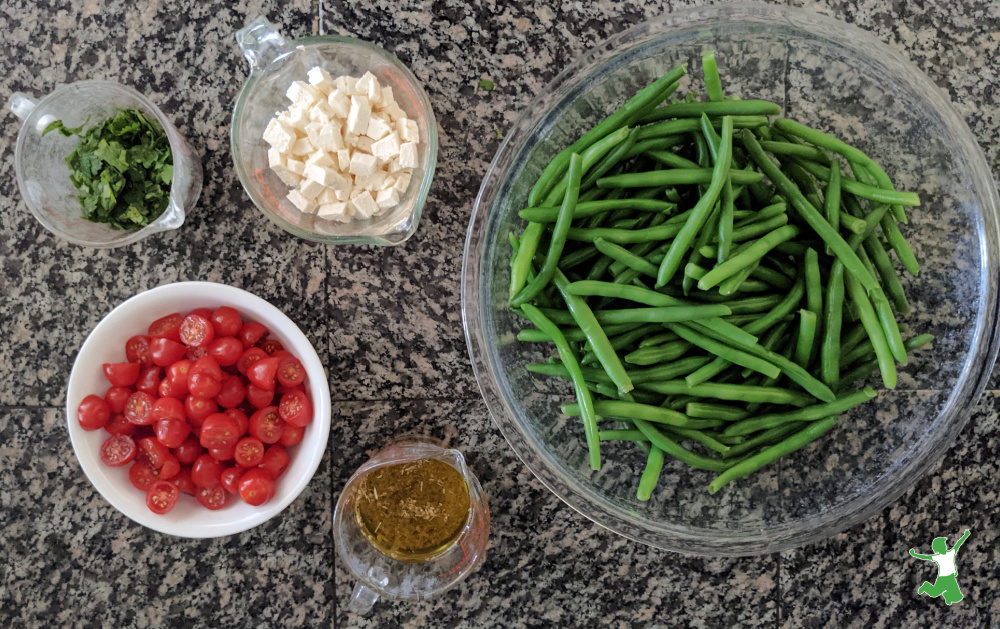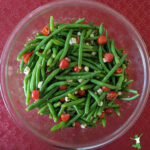 christmas salad
Enjoy the unique flavor of our bright green and red salad with parboiled green beans, feta cheese, tomatoes, herbs and a healthy dressing.
material
2




lb




green beans




trimmed

1




cup


feta cheese


cube

1




pint




red cherry tomato




cut in half

1/2




cup




fresh basil




chopped

1/4




cup




Italian parsley leaves




chopped
instructions
Bring a large pot of filtered water to a boil.

Add the green beans and parboil for 4 minutes without a lid.

Drain the water immediately from the green beans, immediately add fresh filtered water to cover, and add 12 large ice cubes to stop the cooking process.

While the beans are in an ice bath, halve the tomatoes, dice the feta, and chop the basil and parsley. set aside.

Squeeze a lemon and mix the fresh juice with olive oil, dried oregano and garlic powder. Add a pinch of sea salt and pepper to taste.

Pat the green beans dry with a cotton towel and place them in a large glass bowl.

Arrange the halved tomatoes, feta cheese, chopped basil and parsley evenly over the green beans and drizzle the dressing over the top.

Gently toss salad with tongs to evenly distribute vegetables, herbs, and dressing.

Cover with green food wrap and refrigerate until ready to serve.

Refrigerated salad will last up to 5 days.
nutrition facts table
christmas salad
1 serving (0.5 cups)
calorie 90
calories from fat 54
% Daily Value*
obesity 6g9%
2g saturated fatTen%
1 g polyunsaturated fat
3g monounsaturated fat
cholesterol 8mg3%
sodium 104mgFour%
potassium 109mg3%
carbohydrates 6g2%
2g dietary fiber8%
protein 3g6%
* Percent Daily Values ​​are based on a 2000 calorie diet.