skip to content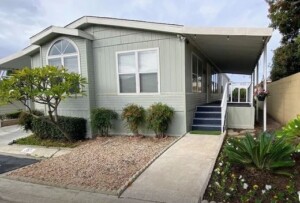 For those unfamiliar with the Chinese art and science called "feng shui," feng shui is an ancient system for determining how people are affected by their immediate surroundings.
Like "architectural astrology," building a house in combination with compass orientation reveals that the house has a particular personality or predictable impact on the people living within. . The true beauty of feng shui is that there are often remedies that can correct an imbalanced environment and improve health, relationships, and even financial potential.
For example, a south-facing house built in 1950 can cause eye and heart problems for its occupants. East-facing homes built in 1970 can cause fertility problems for residents. Now can mobile/manufactured homes be diagnosed in the same way the way? Technically, a mobile home is not "mounted" in the ground like a slab-founded home. And what if you move your mobile home to a different location, or actually use it for travel from time to time? Then, when the roof is raised, invisible energy is sealed into the house, causing similar effects on those who live in that house for decades. Like your car or boat, your mobile home isn't really "connected" to the earth.
Many mobile homes are built solely for living in, not for actual travel. Whether assembled on site or moved to a site, once a mobile home is positioned in a decisive location, it absorbs the same energy from the earth it covers as any other home. This is surprising to many practitioners because it seems to go against some of the more rigorous theories of how feng shui energy is activated during construction. In some cases, it would be similar to moving a regular house, but this is not often the case. A new energy field is eventually created when the structure is brought back to the ground again. I have reviewed many Tiny Homes with similar characteristics. Tiny or mobile homes that are not planted on slab foundations look the same as traditional homes on raised foundations. I can. The house is close enough to the ground to absorb the earth's energy.
Some practitioners would argue that this is not possible, and that flying stars are a mixture of both Earth's and Sun's energies. If the land was not open to the sky during construction, it is missing a major element. Just as the Flying Star Chart can be used for land in , there are other levels to consider.
You can also evaluate your Tiny Home or Manufacture (Mobile) Home using Feng Shui schools other than the Flying Star School.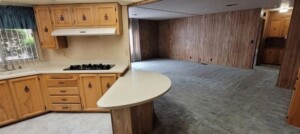 Because mobile homes are mostly metal, it is important that the person doing the compass reading stands at least 10 to 20 feet away so as not to interfere with an accurate compass reading.
Aside from the question of how mobile homes can connect with the earth, other aspects of mobile homes can be considered quite normal and easily diagnosed using the principles of feng shui. In other words, there is nothing inherently good or bad about living in a mobile home, and the same remedies that work in regular structures work in mobile homes.
However, there are some situations that practitioners need to be aware of. First, mobile (or manufactured) housing may use fiberglass for walls or be made of metal. Since metals are conductors of electric fields, people who are sensitive to EMF may not feel very well in homes where the building materials contain a lot of metals. To that extent, even if a person is not nauseated by her EMF, they may still be harming the occupant. As Wi-Fi and cell towers proliferate, they're equally disruptive in any type of dwelling or "smart home."
Orientation issues can also be an issue in mobile and manufactured homes. Some of them have obvious sitting and facing sides, and often mobile homes face the street. This is more decisive when the living room is on the street side and the bedroom is at the back of the lot. For single-wide mobile homes, there are bedrooms on each end and the living room and kitchen in the middle. . Another variation of the floor plan is to have the kitchen on one end and the bedrooms on the other. Both types of rooms have historically been considered "shadow" rooms, but the lifestyle of modern people is different from that of ancient times, so check what is relevant to the lifestyle of people today is needed.
Rooms have their own distinction between 'yin' and 'yang' which influences the orientation of the mobile home. Combined with the external environment, we find that the mobile home door position is secondary in determining which side it faces. The door on the long side of the trailer house is not necessarily the opposite side.
Author: Carter Diamond
Company: Feng Shui Solutions ®
From the architecture and design blog series
Share this story and choose your platform!