If you have a chest style deep freeze, you know how difficult it is to keep everything accessible. Freezer organization It is not easy. Deep freezers can help families save money and prepare meals in the freezer in advance, but they can be very difficult to keep organized.
I tried using milk cartons and boxes to organize it, but it didn't work. I found it difficult to pull all the different boxes out of the freezer, find what I needed, and then put everything back together.
Then I saw Laura the Org Junkie. Organize her freezer with reusable bags.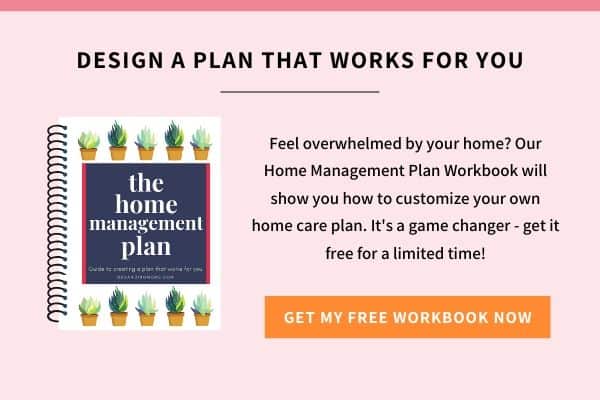 There seems to be a constant stockpile of reusable shopping bags for freebies, and this is your chance to put them to good use. Here's how it worked.
Organize your freezer with reusable bags – step-by-step instructions
These are the simple steps I used to organize my small chest freezer.
I wanted to make sure everything was within reach, so I didn't want to invest in an expensive trash can.
materials needed
time! It took a long time to go through the entire freezer. Depending on the amount of food, an hour or he should be set aside for two hours.
gloves. I used oven mittens, but you might be better off using winter gloves to keep your hands warm.
reusable shopping bag. If you don't have one, ask a friend or make a request. free cycleMany people have a surplus of reusable bags for giveaways.
Trash bags for messy food.
crates, baskets, or cardboard boxes For deep freeze bottom (optional).
label or tag for reusable bags. I used a gift tag I had on hand.
marker for labeling.
Chest freezer configuration – step-by-step instructions
Gather materials.
free up space Add frozen food when emptying the freezer. There is confusion, but it's worth it!
Remove items from the freezer one by one. Examine them and make sure you want to keep them.
Throw away any that are no longer edible. Look for signs of freezer burn, discoloration, etc.
Organize all the food you store into categories. Your category depends on your family and what you eat. Here are some categories I used…

chicken
frozen vegetables
frozen fruit
turkey/sausage
bread
cheese
pork
ground beef/steak

Decide whether to create a quick freeze inventory. I did an inventory when I first organized my freezer, but I just couldn't keep up. For menu planning purposes, it's helpful to know what the contents of your freezer look like.
Place each food category in a separate reusable bag. For example, put all frozen vegetables in one bag and all chicken in another bag.
Label each reusable bag. I used some gift tags I had on hand and tied them to the handles of the reusable bags.
Place a crate or box in the bottom of the freezer if desired. Infrequently used items can be stored in the bottom of the deep freezer. Containers keep everything in one place so you don't have to look for them later.
Place the reusable bag back in the freezer. If possible, position the label so that it is easy to see.
Take out the garbage!
Celebrate your newly organized chest freezer.
I like this way of organizing deep freezes. You may have to pull out several bags to get what you need, but they all have handles, which makes storage much easier.
I'm not very good at keeping track of my freezer inventory, but I do know what's in it.
Every time you enter one of your bags, you'll see how much of a particular item you have left.
For example, if you notice that your frozen vegetables are starting to run low, you can add it to your grocery shopping list.
Organizing my freezer has saved me money and time. Because I no longer have to buy things I thought were gone because they were buried in the bottom layer in the back of my freezer.
And I love that I was able to complete this project without spending any money!
Which foods go where in the freezer?
In the freezer organization method I mentioned earlier, the plastic bags act as dividers, allowing you to move things around as needed.
But if you have an upright freezer, you may want to be more intentional about how you arrange your freezer space.
I had a vertical freezer in my previous home, so I set up zones for buying a variety of frozen foods.
I stacked the boxes so you could easily see how much you had. I put my most recent purchases on the bottom and the ones I want to use up soon on top.
People use container store dollar store bins and plastic magazine holders to organize their freezers.
If you want to invest in a plastic trash can, measure the distance between shelves before purchasing.
Regardless of which organization system you use, taking the time to set up your zones and systems will make navigating your entire freezer easier.
More tips for organizing your freezer
There are a few things that helped keep the system up.
Whiteboard – I bought an expensive magnetic whiteboard and put it next to my fridge. This will help you know what you need to buy at the grocery store.
freezer stock – Having an inventory of everything you have in your compact freezer is very helpful.
Leftovers will not be flash frozen. I don't put leftovers in the chest freezer unless I have a lot of meat leftovers that I want to freeze. If you keep it in the refrigerator, you are more likely to use it up.