I think parsley is an herb that people should appreciate more. Here are some tips and recipes for cooking with fresh parsley. In this post, you'll find lots of tips for growing parsley, and I'll also explain a little bit about why I love parsley. For all you parsley lovers out there, here are 36 great parsley recipes.
Discover dishes with PIN parsley later!
I grew up with a mother who would nibble on a plate of parsley garnish when dining at a restaurant, but I was well into adulthood before I understood the true value of this grassy-savory herb. Irresistible anymore!
Some cooks love flat-leaf Italian parsley and ignore the curly type of parsley, but I like both and in fact prefer curly parsley for salads as it adds an interesting texture.
I love using a combination of parsley and fresh mint in the summer and I think it brings out the flavors of both. I grow parsley in my herb garden, and I think one of the great things about parsley is that it's available at the grocery store cheaply year-round, making it easy to keep cooking with parsley all winter long when you want a little bit of fresh herb flavor.
Tips for growing parsley:
in the garden Parsley is a biennial herbThis means the plant will produce leaves for two years, although the first year production may be much less.
I think they are relatively easy to grow. If you leave it alone for a while in the fall, the seeds will fall off, so parsley will grow in that spot every year.
If you're starting parsley from purchased seeds, you'll need to be patient as the seeds take a long time to germinate (although soaking them in water overnight before planting works great).
Parsley grows best when pruned to remove seeds and dead leaves throughout the season.
There are two types of parsley. flat leaf and curly parsleyare raised in the same way.
What does fresh parsley taste like?
I think most people who like parsley would agree that parsley has a slightly greener flavor, and that's in a good way.I've seen the taste described as "mild bitterness". But most of all, I think it has a fresh, herbal flavor that goes really well with a lot of foods.
What foods match the flavor of fresh parsley?
In many parts of the world, parsley is eaten as a salad green in combination with other leafy herbs, and I've grown to love salads loaded with parsley. I also like it very much as an ingredient in minced meat dishes, soups and stews. I find parsley especially good with tomatoes, cucumbers, dried beans, beef, chicken, lemons, garlic, mushrooms, peppers, and pumpkin, but it also pairs well with many other flavors.
Parsley recipe from Kalyn's Kitchen and my cooking blog friends: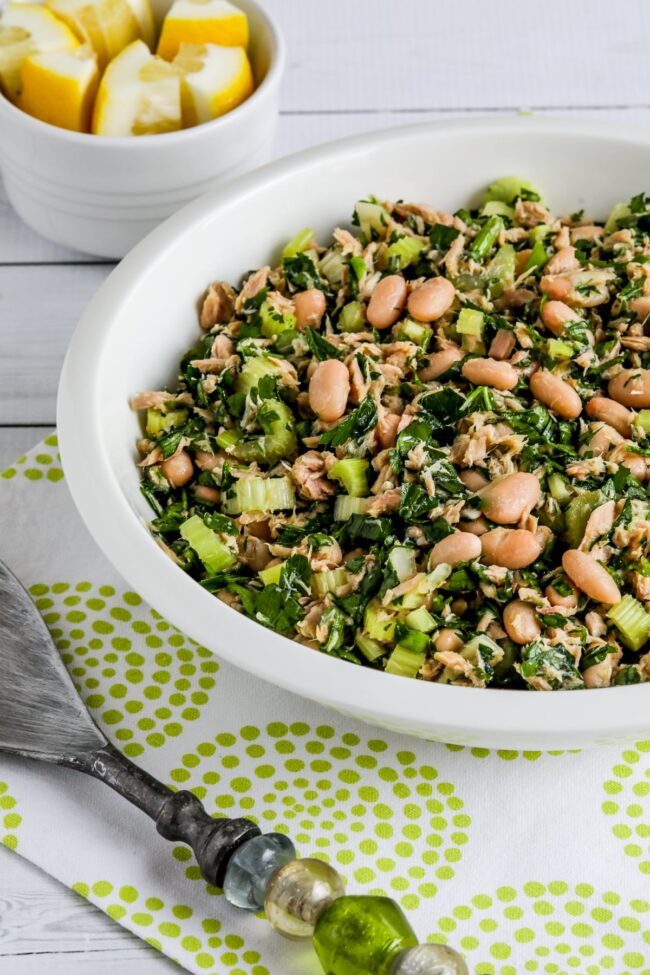 this favorite Tuna White Kidney Bean Salad is a classic recipe with more tuna, more celery, less beans and less carbs.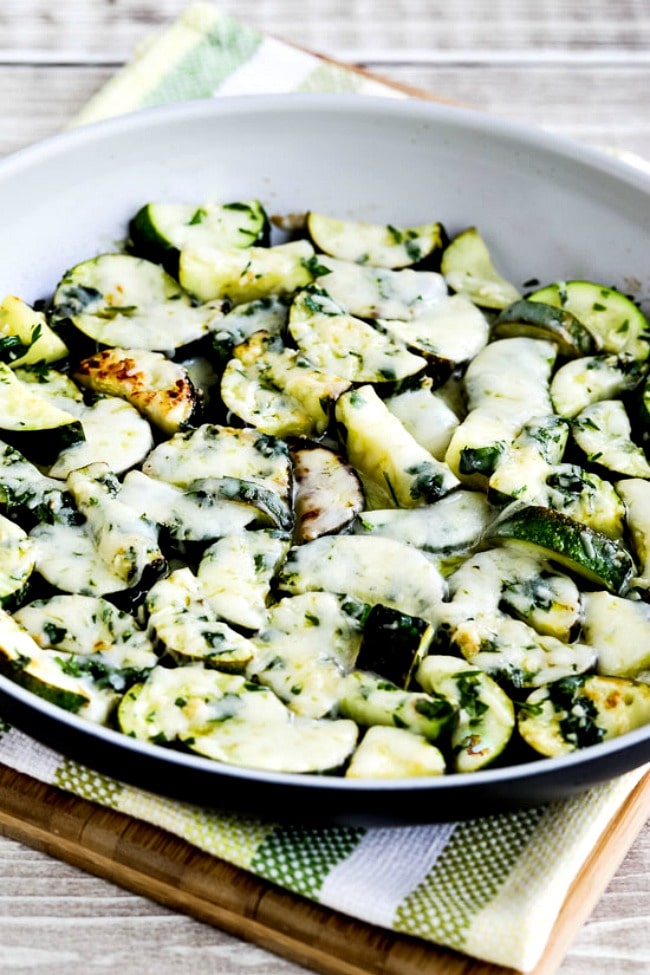 Cheesy Zucchini with Garlic and Parsley A quick and delicious way to cook zucchini, perfect for parsley fans.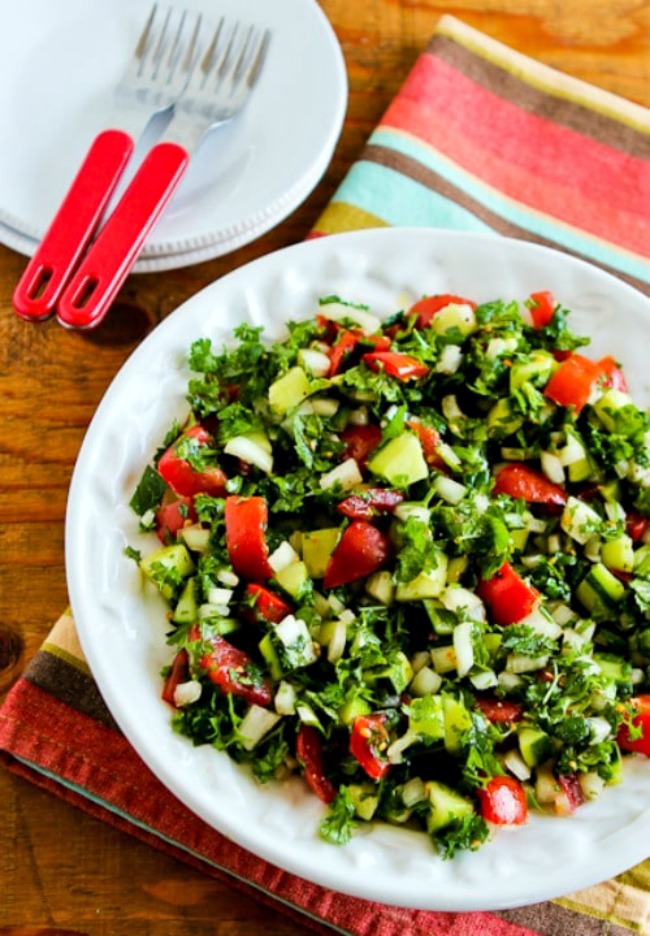 Before I started blogging, my friend Massoud showed me how to make this Middle eastern tomato saladmaybe that's what made me appreciate parsley!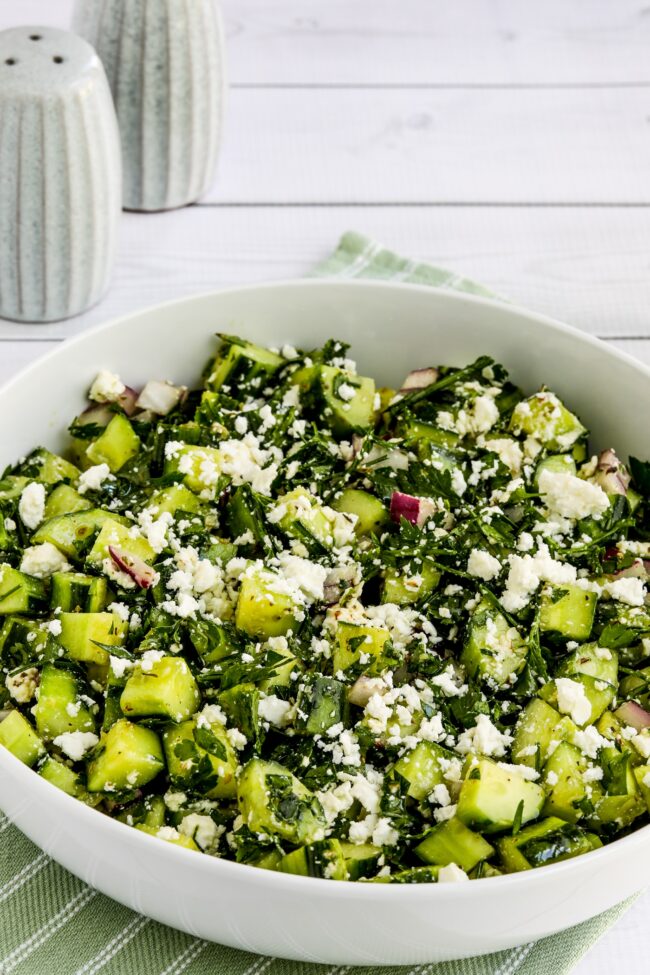 I think parsley and feta are such a great combination and I love it Cucumber salad with parsley and feta cheese!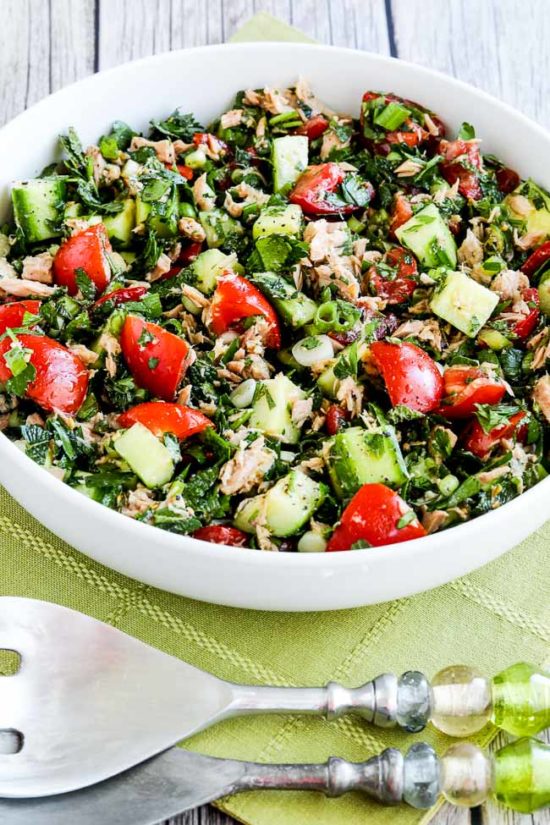 Tuna salad with cucumber, tomato, parsley and mint This is a delicious summer salad with tuna added to my favorite Middle Eastern tomato salad.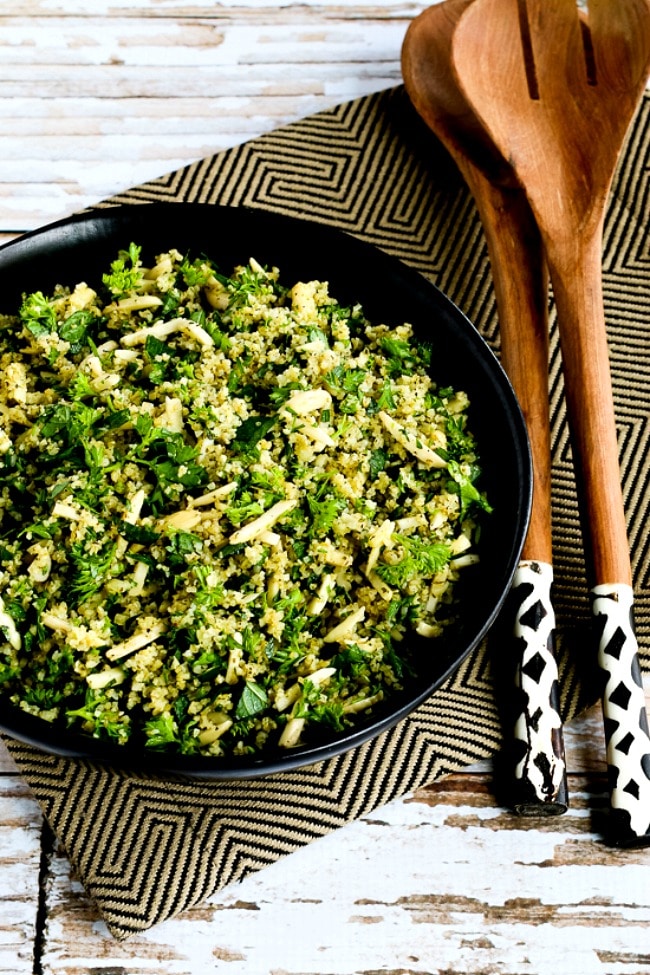 almond tabbouleh salad Make a more carb-conscious version of tabbouleh salad with almonds, parsley, mint, and less bulgur wheat.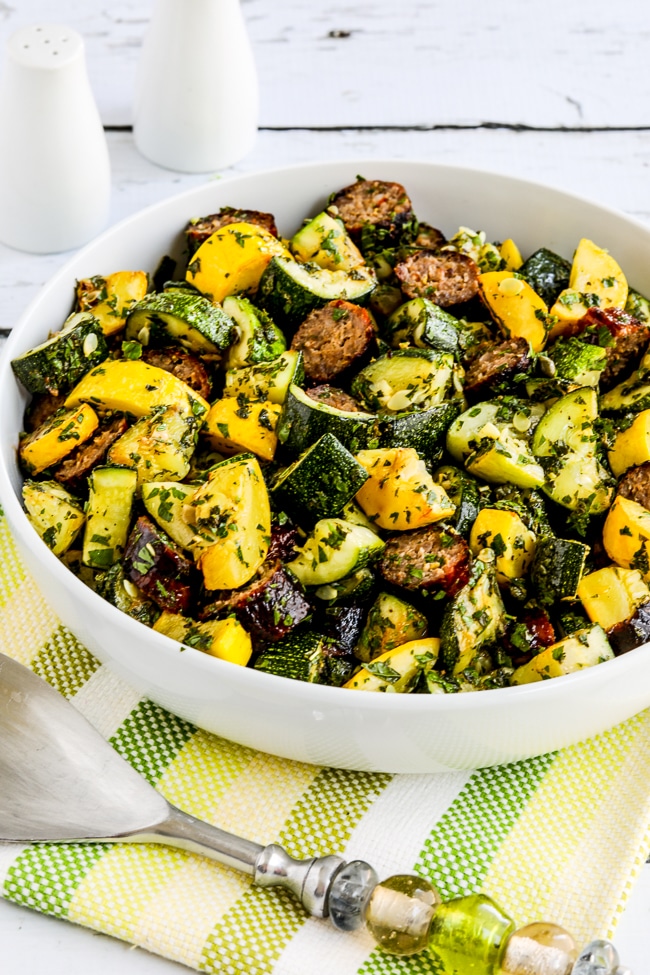 Grilled sausage and summer squash with lemon and herbs is the perfect recipe with parsley and a really great summer dish.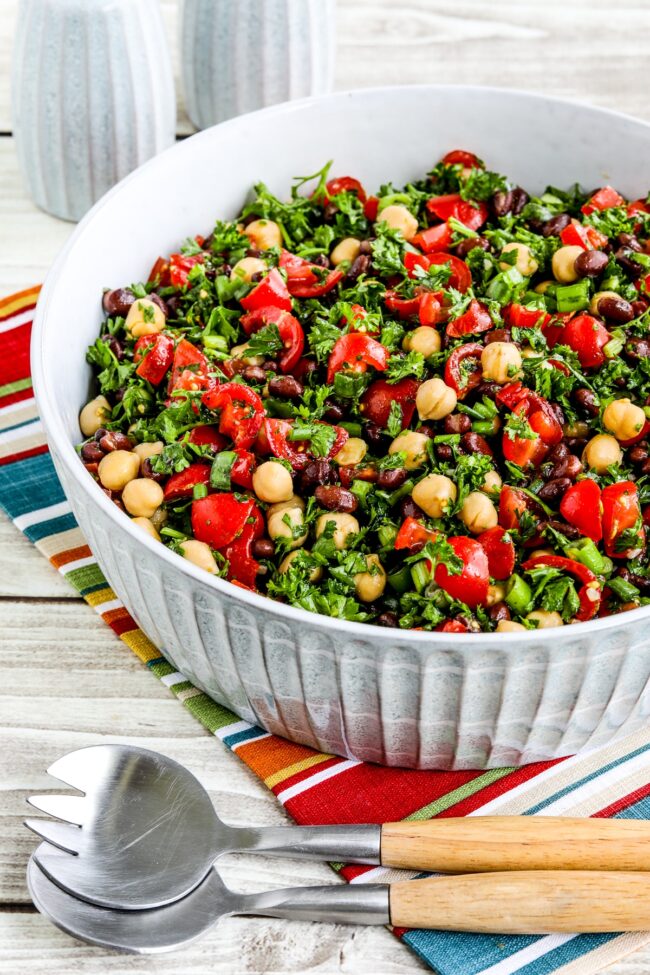 this Barrera Salad (Middle Eastern bean salad) The carbs are a bit indulgent, but I love this flavor combination so much.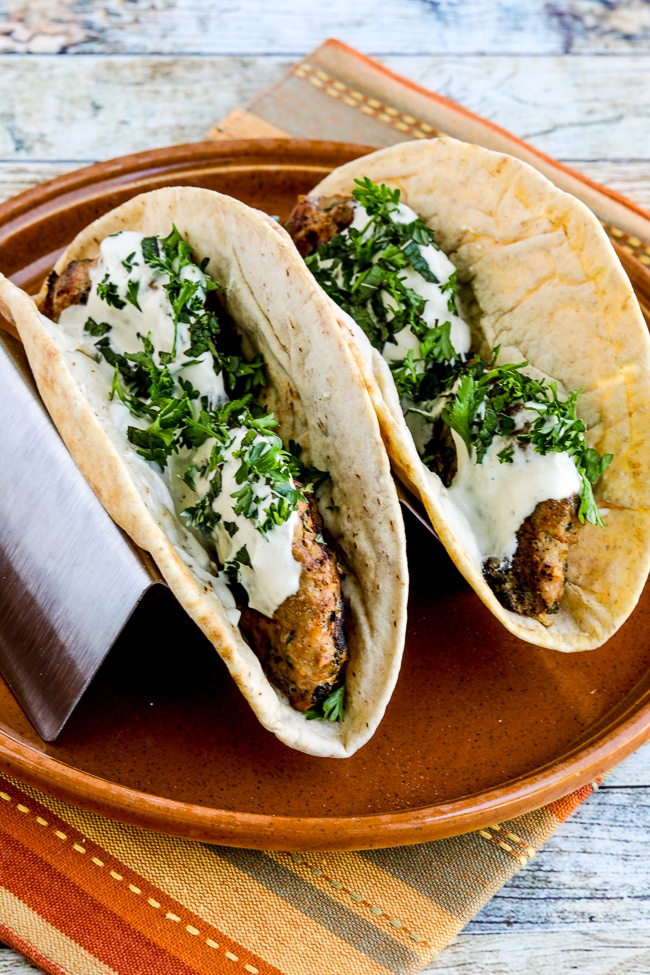 Middle Eastern Turkish Grilled Burger It's a recipe where the total is much larger than the portions. If you think ground turkey can't be that interesting, try this recipe.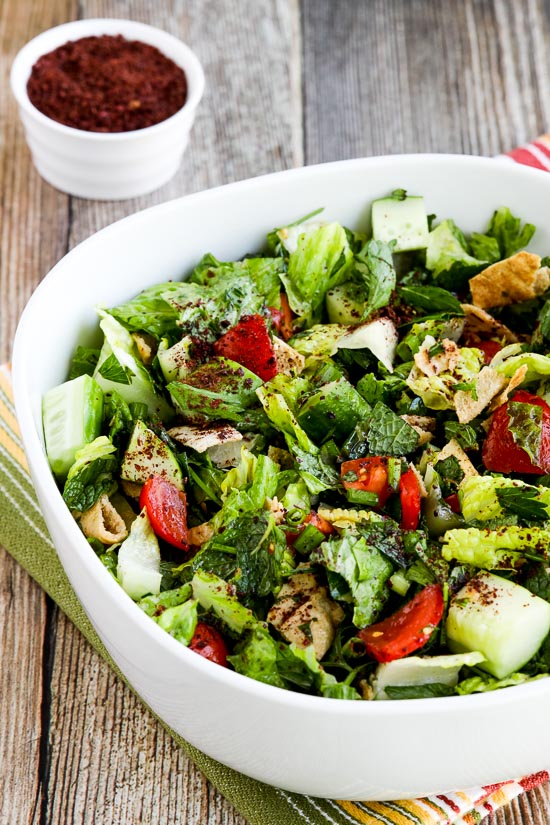 For years I have been a big fan Fattoush Lebanese Salad This is what I make every summer when I get fresh mint and parsley from my herb garden. And, of course, this favorite salad uses low-carb pita chips.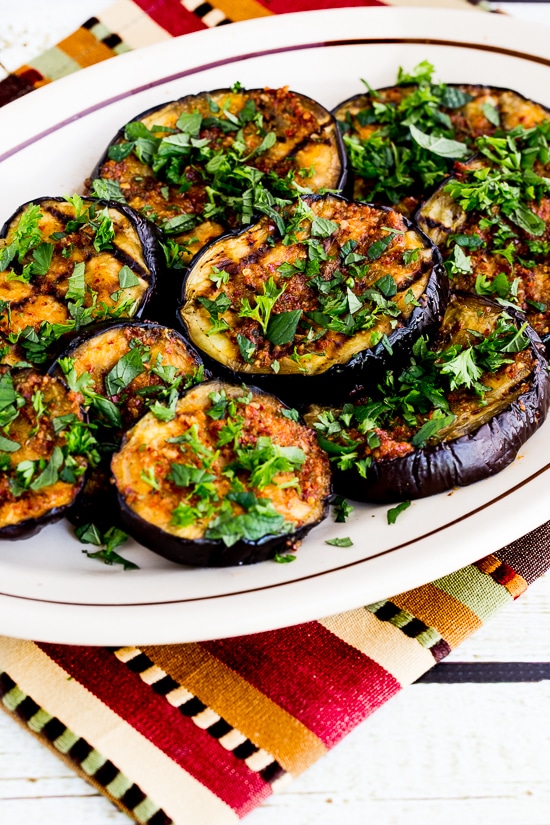 Spicy Grilled Eggplant is my brother Rand's favorite eggplant recipe. I like this one with lots of parsley!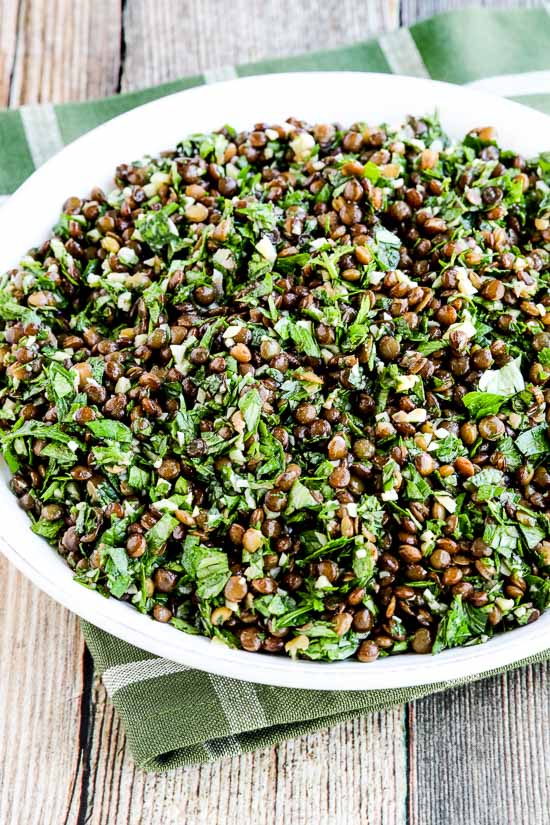 Fresh mint and parsley give this lebanese lentil salad It's my favorite Middle Eastern salad flavor.
Parsley and beans and grains:
Parsley and vegetables:
Parsley and meat, poultry, or fish:
Salad parsley:
Parsley for sauces and dressings:
Parsley soup: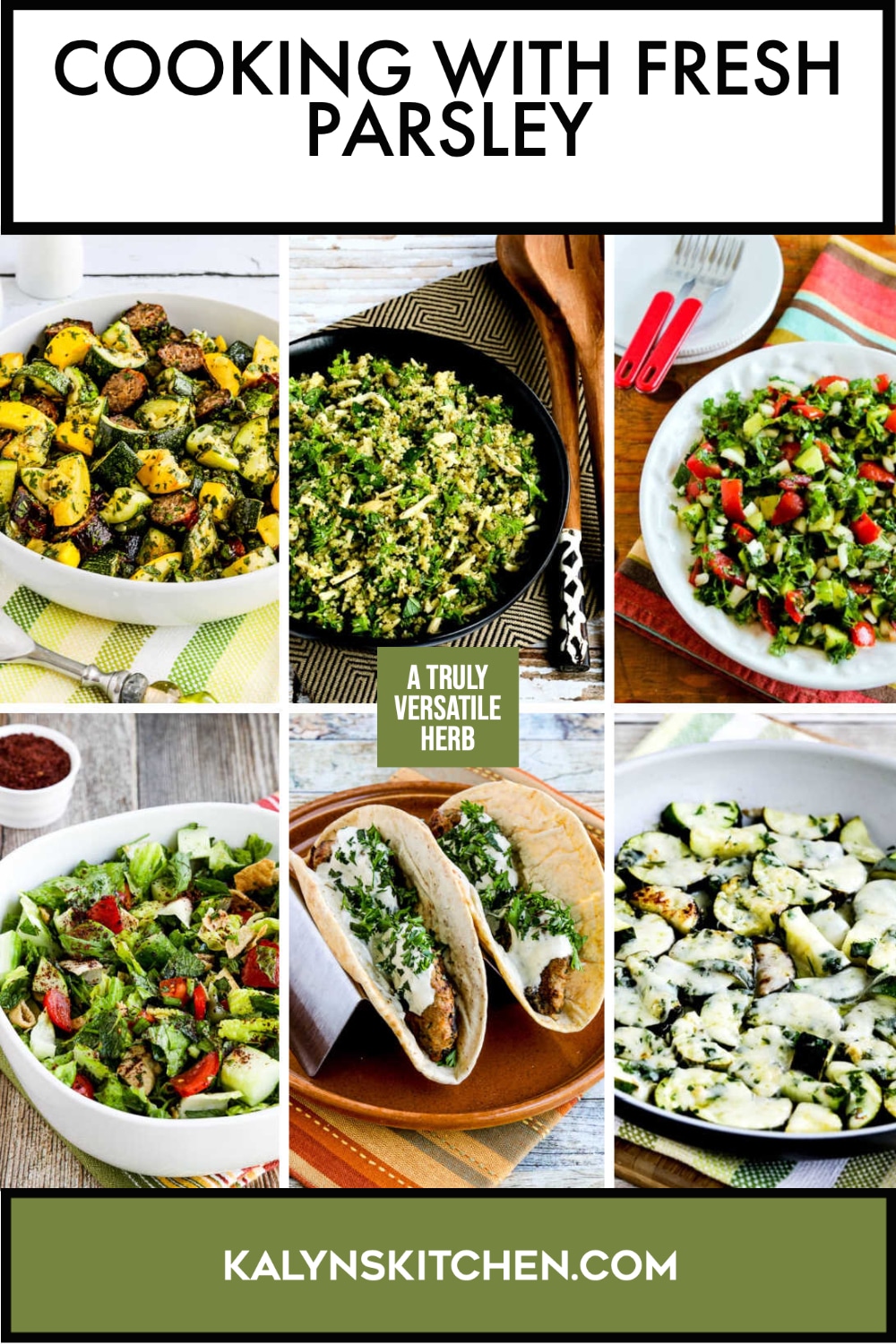 Share this:
We are a participant in the Amazon Services LLC Associates Program, an affiliate advertising program designed to provide a means to earn commissions by linking to Amazon.com and related sites. As an Amazon Associate, I earn money by purchasing eligible products.