Creamy, rich and chocolaty sweet, this chocolate hummus is a great alternative to dipping fresh fruit or warm pita.
Why I Love Chocolate Hummus
Last week my son suddenly turned to me and asked, "Can I have chocolate hummus again?"
Last time I made a fuzzy savory dip, I shared it with whole grain crackers and a platter of cut fruit. My toddler was able to cover his entire face in chocolate goodness.
Not only was it delicious, but the healthy chocolate hummus was chock-full of super-nutritious ingredients like chickpeas, peanut butter, and antioxidant-rich cocoa powder.
"Yes!" I said to my son in response to his request. Absolutely, utterly yes. "Let's make chocolate hummus again."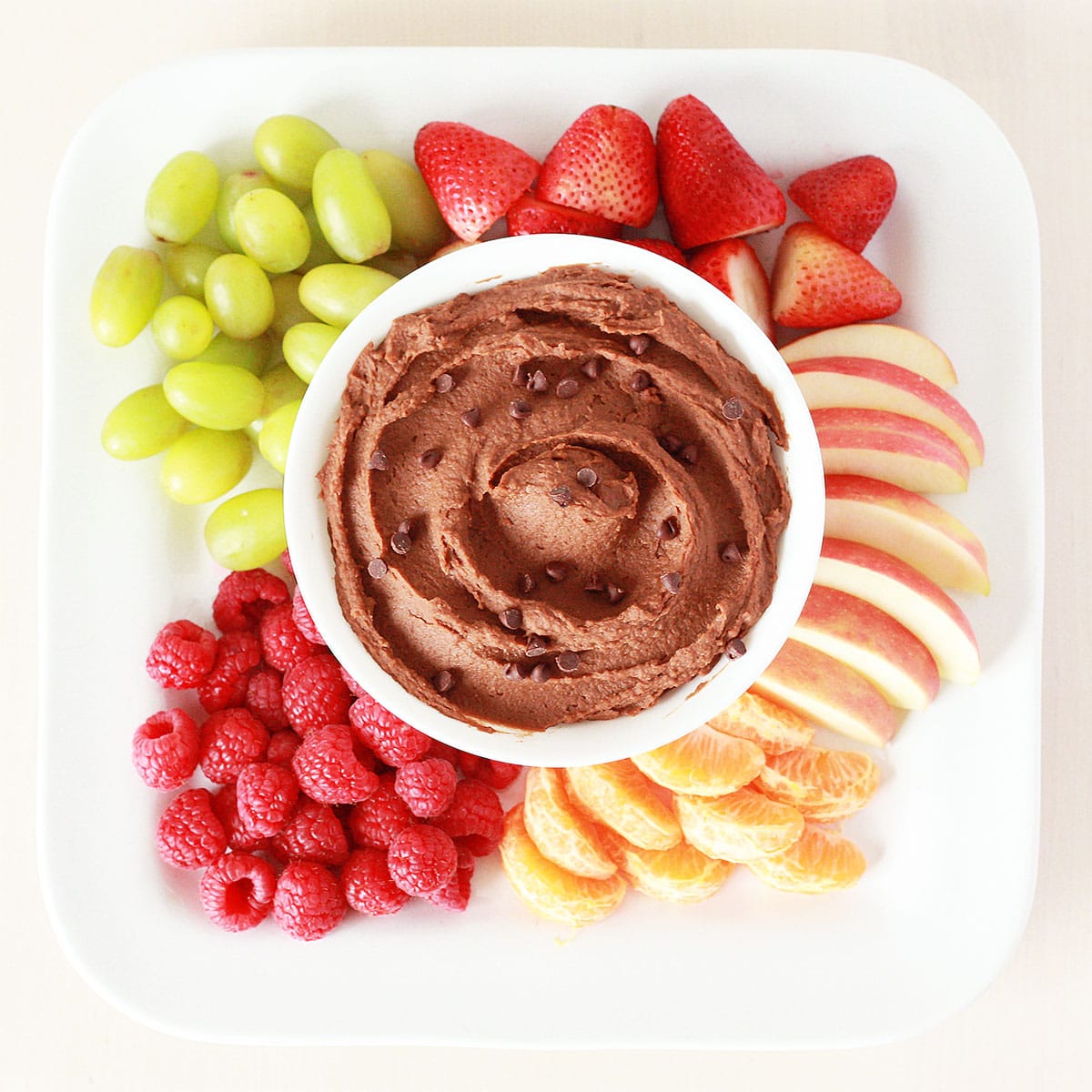 Is chocolate hummus healthy?
Chickpeas, the main ingredient in healthy chocolate hummus, are super healthy! Chickpea It has been shown to improve blood sugar control, cholesterol and digestion. Rich in fiber and protein, it provides a feeling of satiety and balances energy.
My favorite thing about beans is that they linked to longevity!
Beans are great. I love them and eat anything. But if your kids (or you) don't love them, chocolate hummus is the perfect starter recipe.
And it's easy and fun to make! Read on to learn how.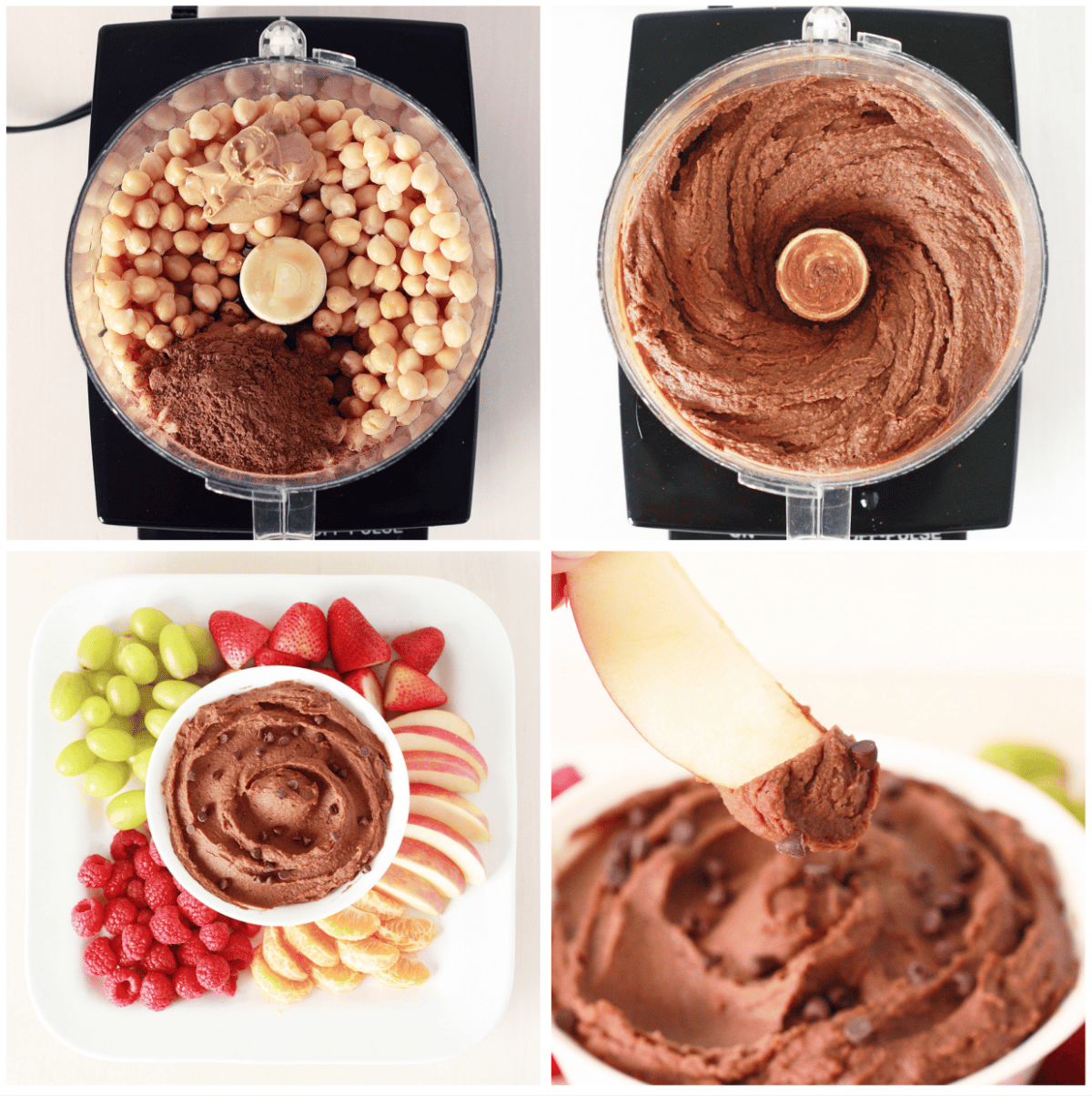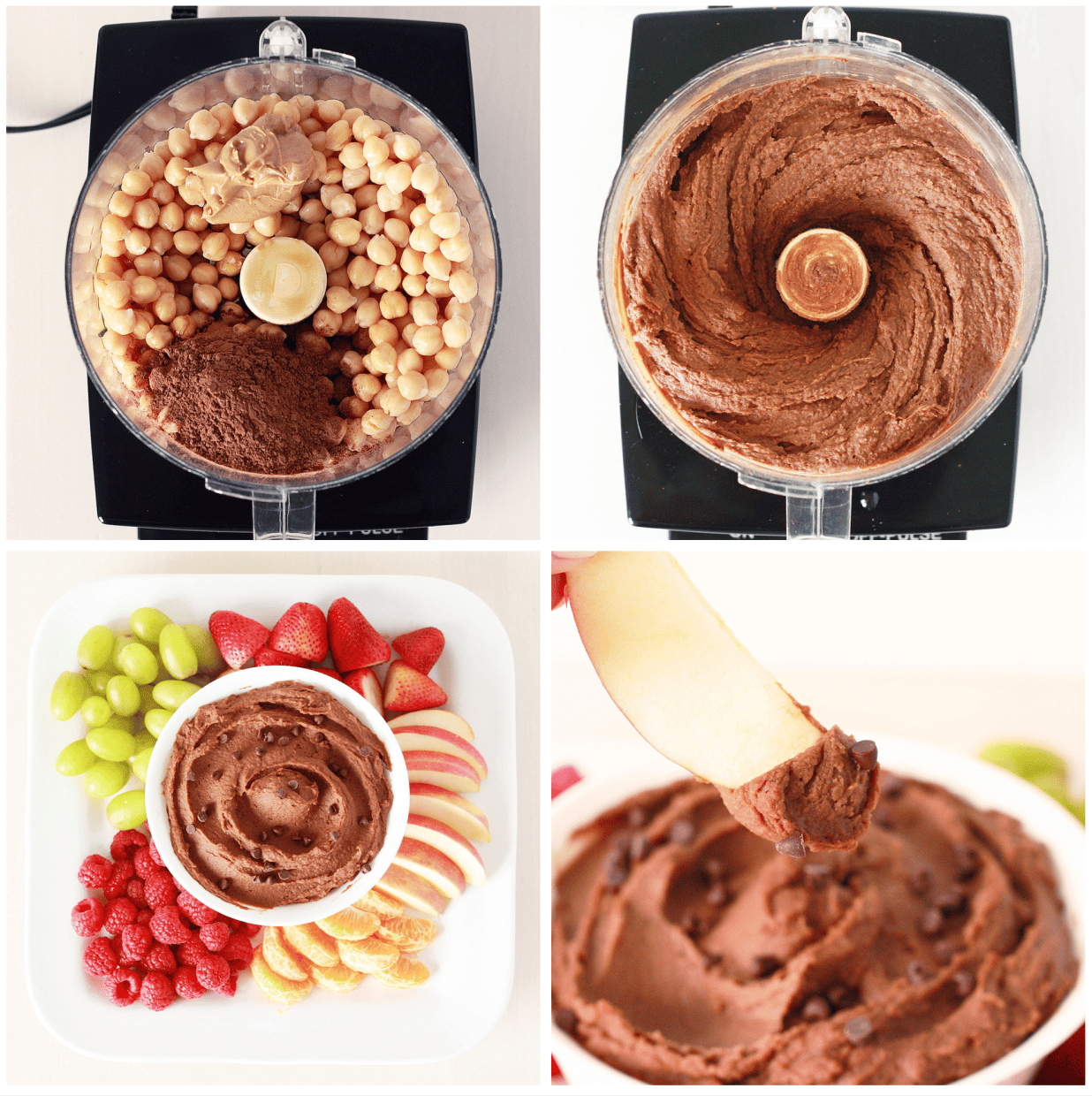 How to make chocolate hummus
To make healthy chocolate hummus, simply blend the ingredients in a food processor.
Make sure you are using unsalted beans. Most canned beans contain a lot of salt.

ip!

So you have two options: find canned beans with no added salt, or cook your own chickpeas from scratch. To do. It only takes a few minutes to cook and as a bonus you have extra chickpeas to put in your curry or salad.

Place chickpeas in food processor along with cocoa powder, peanut butter, maple syrup, vanilla, and milk.
Let your child press the button and watch these simple ingredients transform into a rich, creamy chocolate dip! This may take several minutes. If the hummus is still a little thick, add more milk, a tablespoon at a time, until it reaches the desired consistency.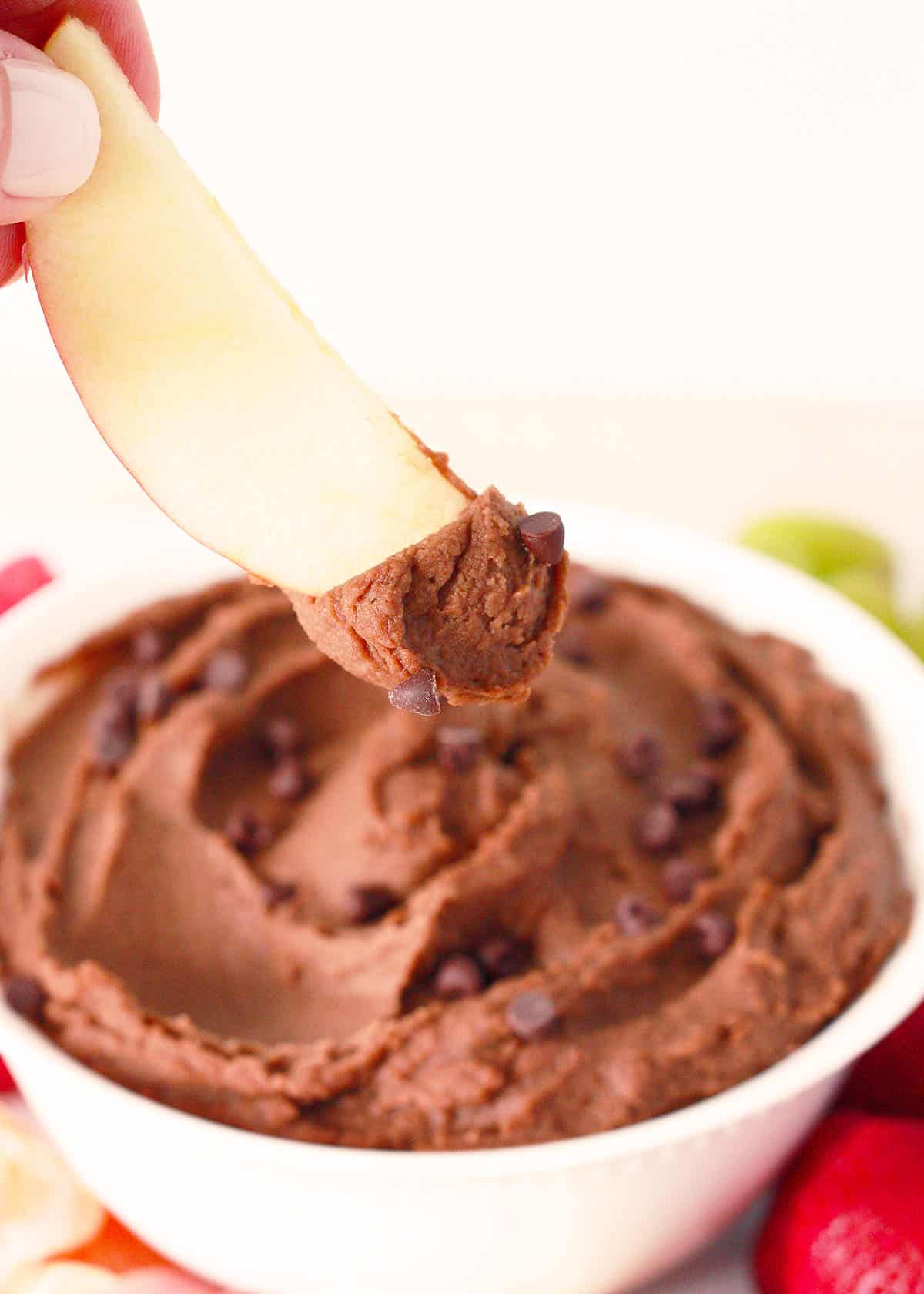 What to eat with chocolate hummus
Healthy chocolate hummus combined with various fruits. Strawberries, apples, oranges, bananas, raspberries, pears, all delicious!Also suitable for crackers and pita breadseconds.
Our favorites are the strawberry and apple slices. what is yours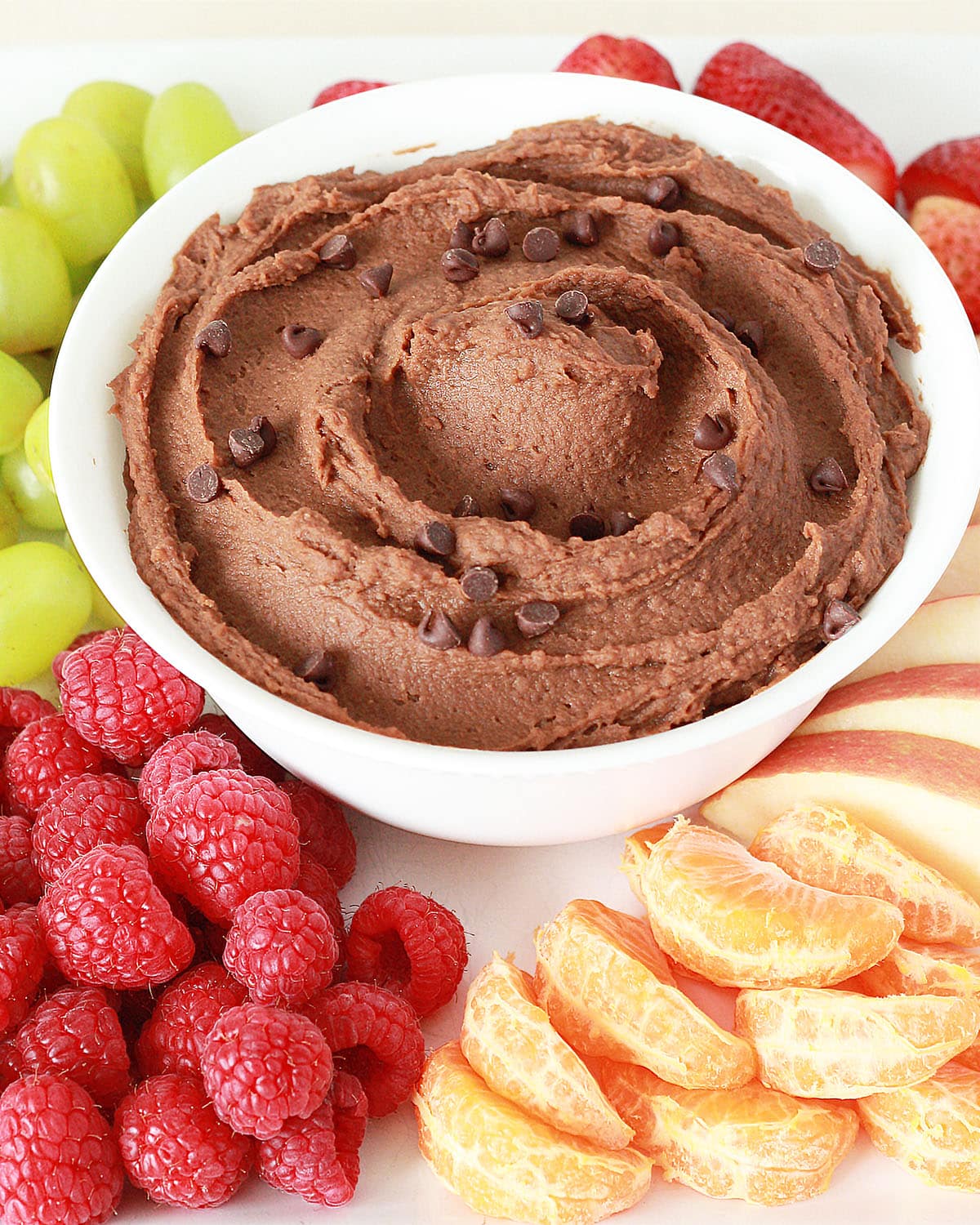 HEALTHIER CHOCOLATE RECIPES: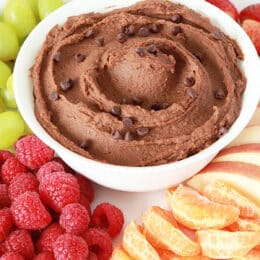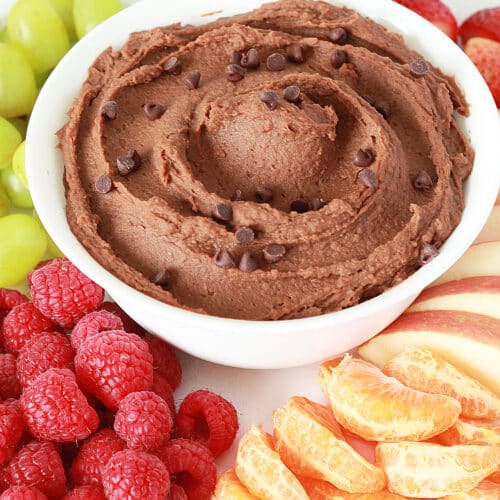 2

cup

chickpeas (chickpeas)

Four

tablespoon

unsweetened cocoa powder

2

tablespoon

peanut butter, all natural

1/4

cup

maple syrup, pure

1

tea spoon

vanilla extract

2

tablespoon

milk

more to achieve the desired consistency
Place all ingredients in a large food processor bowl and puree until very smooth. If necessary, add more milk, 1 tablespoon at a time, to achieve desired consistency.

Serve with fresh fruit, crackers, or pita chips.
calorie: 147kcal | | carbohydrate: twenty threeg | | protein: 6g | | thick: Fiveg | | saturated fat: 1g | | sodium: 226mg | | fiber: Fiveg | | sugar: 9g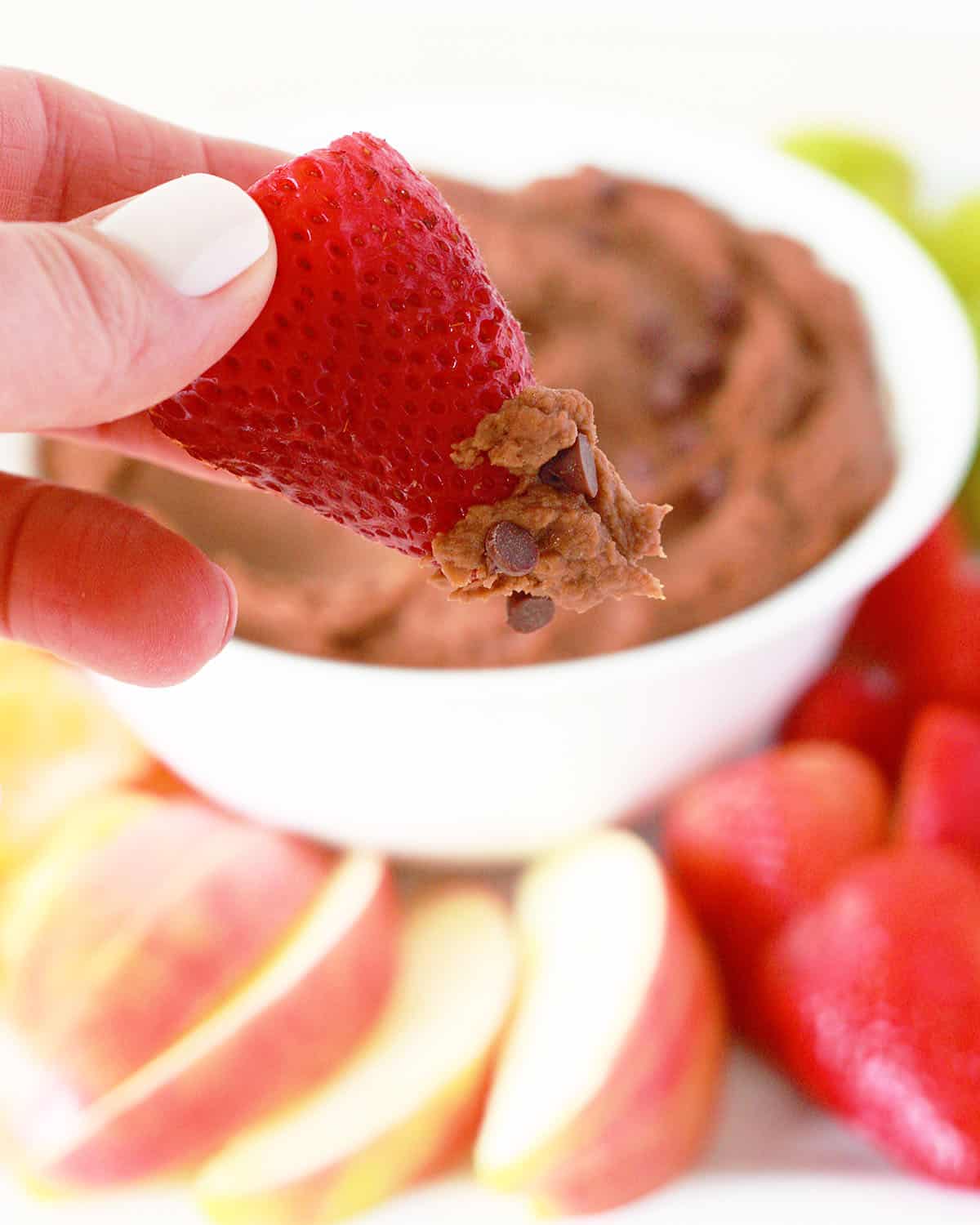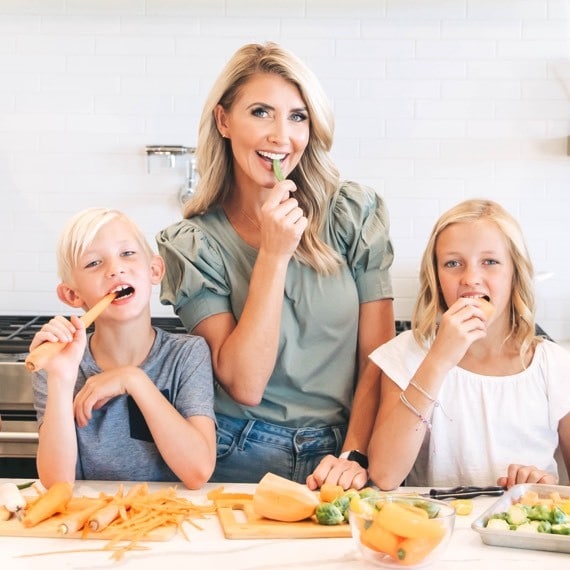 Natalie Monson
I am a registered dietitian, mother of four, a food lover and a strong promoter of healthy habits. Here you'll find delicious, fruit- and veg-rich recipes, tips to help your kids eat better and more intuitively, and tons of resources to feed your family.
Learn more about Natalie