Just like real homemade carrot cake, this healthy carrot cake oatmeal recipe is sweet, spicy and absolutely delicious!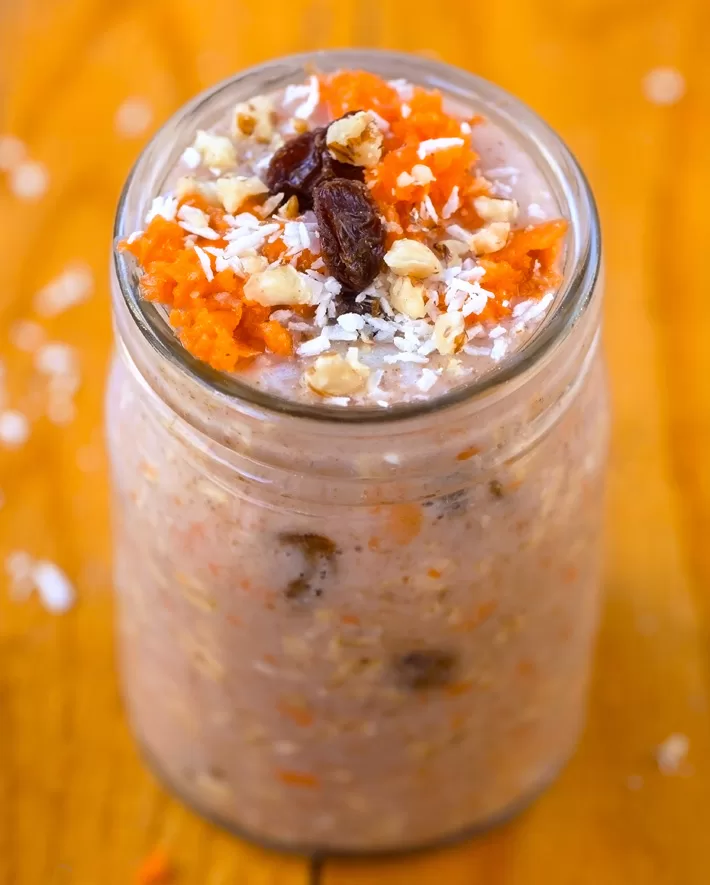 carrot cake oatmeal for breakfast
Filling and Nutritious Carrot Cake Overnight Oats offer all the flavor of real carrot cake. It contains more than half his daily requirement of vitamin A and more than 9 grams of heart-healthy fiber.
But the best part is that it tastes like you're eating carrot cake for breakfast!
Carrot cake oatmeal is easy to make at home. It can be prepared the night before or 3 days in advance, so you can have a healthy breakfast in no time whenever you're short on time.
Readers also love this healthy banana bread
Above – Watch the Homemade Carrot Cake Oatmeal Recipe Video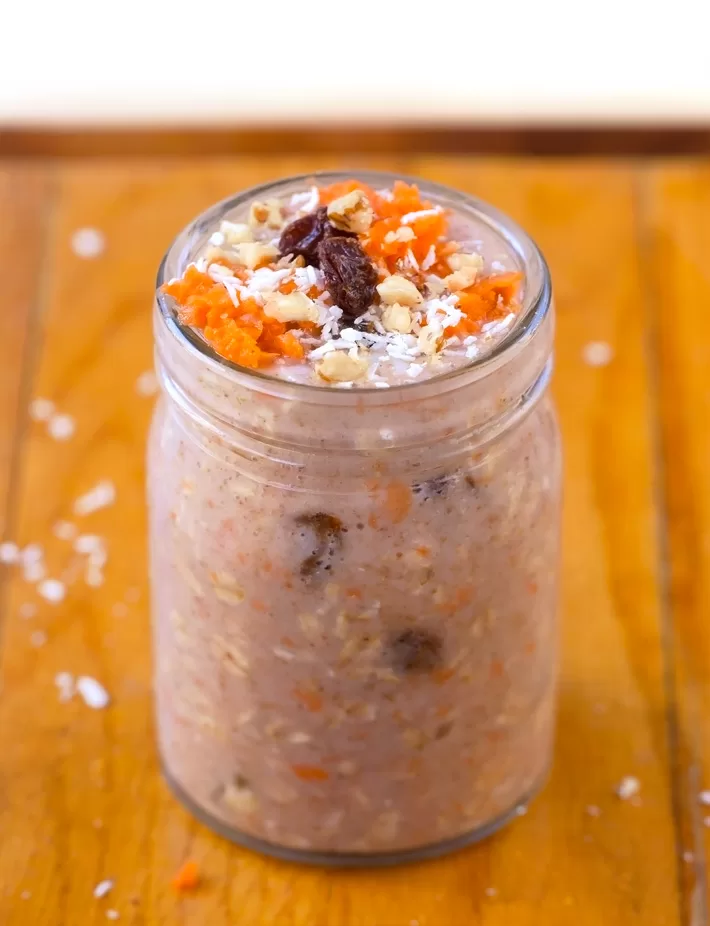 Healthy carrot cake oatmeal ingredients
Rolled oats, cinnamon, yogurt, sweetener of your choice and milk, a pinch of salt, and shredded carrots.
Vegan Carrot Cake Oatmeal uses dairy-free yogurt and plant-based milk. Recipes can also be made low-fat, low-calorie, and gluten-free.
I like to stir in a tablespoon of softened coconut butter for extra richness, or almond butter for extra protein.
Sometimes I even add a spoonful of homemade Nutella.
If you only have quick oats on hand, those are fine. I've never tried this oatmeal recipe with steel cut oats, so I'm not sure how that substitution would work.
Carrots can be large or small. Feel free to use orange, yellow, or purple carrots.
Make carrot bread with leftover carrots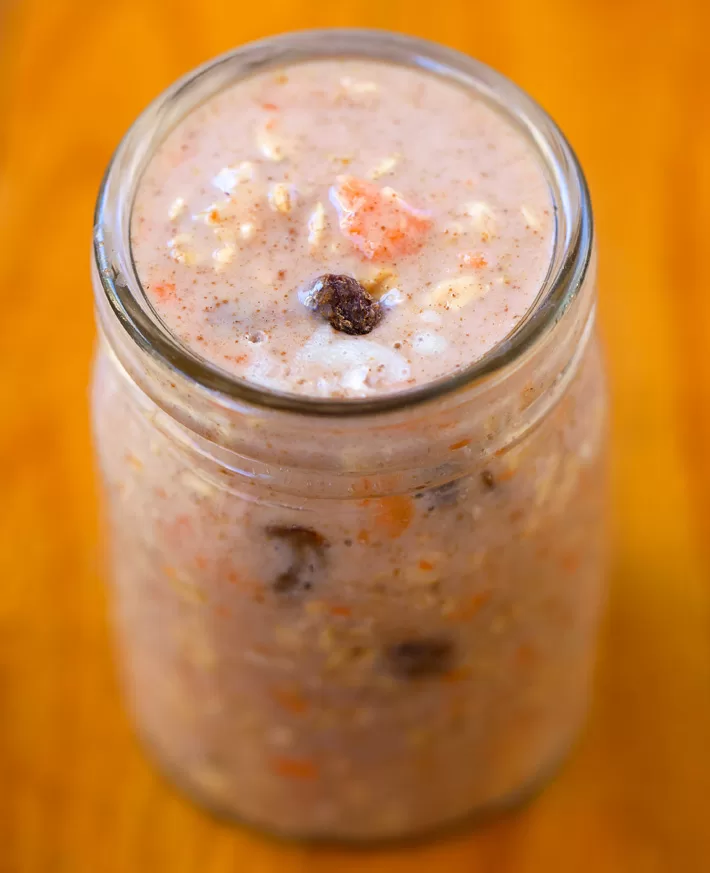 How to make overnight oats carrot cake
If the carrots have not been peeled, peel them. Chop with a vegetable peeler or food processor. I like to use a food processor to shred carrots because it's much easier and faster than doing it by hand.
To make carrot oatmeal, combine all ingredients in a jar. Shake the jar well, close the lid tightly and refrigerate overnight.
The oats will absorb all the liquid while sitting, and this thick carrot cake breakfast will be ready to eat by the next morning.
Serve chilled or heat carrot oats in the microwave or stovetop. The recipe is for one person.
If you prefer the baked version, try these Carrot Cake Baked Oats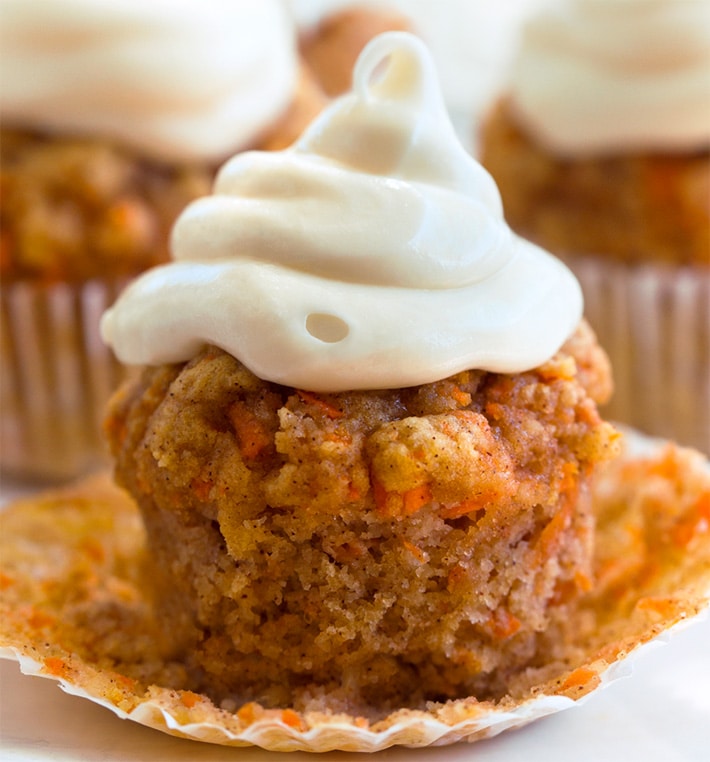 Oatmeal Addition and Topping Ideas
raisins
shredded coconut
chia seeds
coconut butter
almond butter
walnut
Alternatively, you can top your oatmeal with Healthy Carrot Cake cupcakes.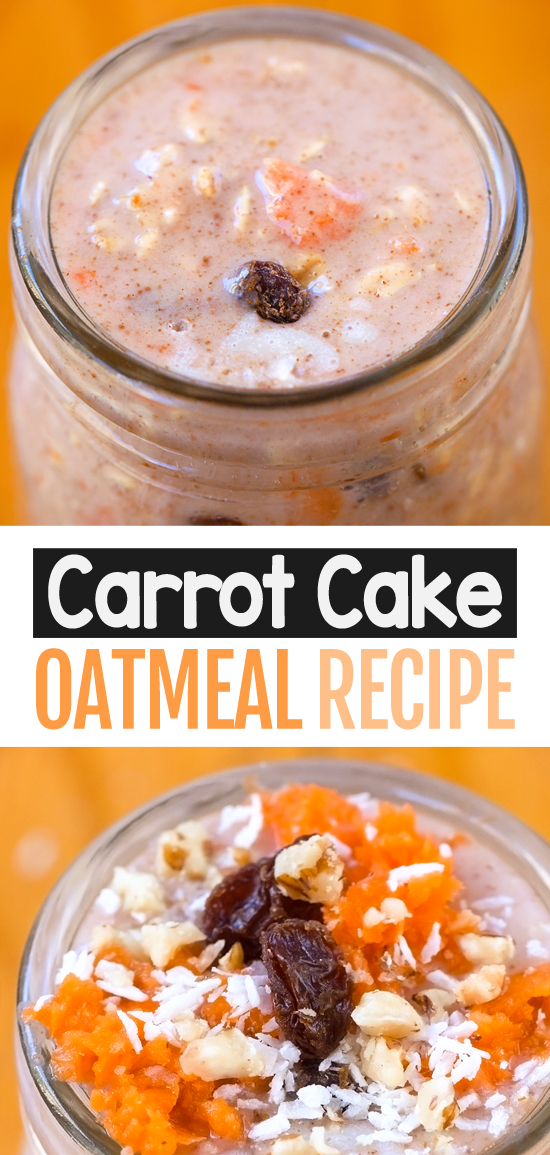 1/2

cup

barley

1/2

teaspoon

cinnamon

1/8

teaspoon

salt

2

– 3 tablespoons

shredded carrot

1/2

cup

plain yogurt of your choice

1/2

cup

milk of your choice

1

tablespoon

almond or coconut butter,

option

sweetener of choice

as needed (amount depends on taste buds and whether you are using sweetened milk and yogurt)

optional add-ins,

Raisins, chopped coconut, chia seeds, chopped walnuts, etc.
To make carrot cake oatmeal, place all ingredients in a jar with a lid, mix well, and refrigerate overnight. You can chill or reheat in the microwave or stovetop the next day.

nutrition information
healthy overnight oatmeal ideas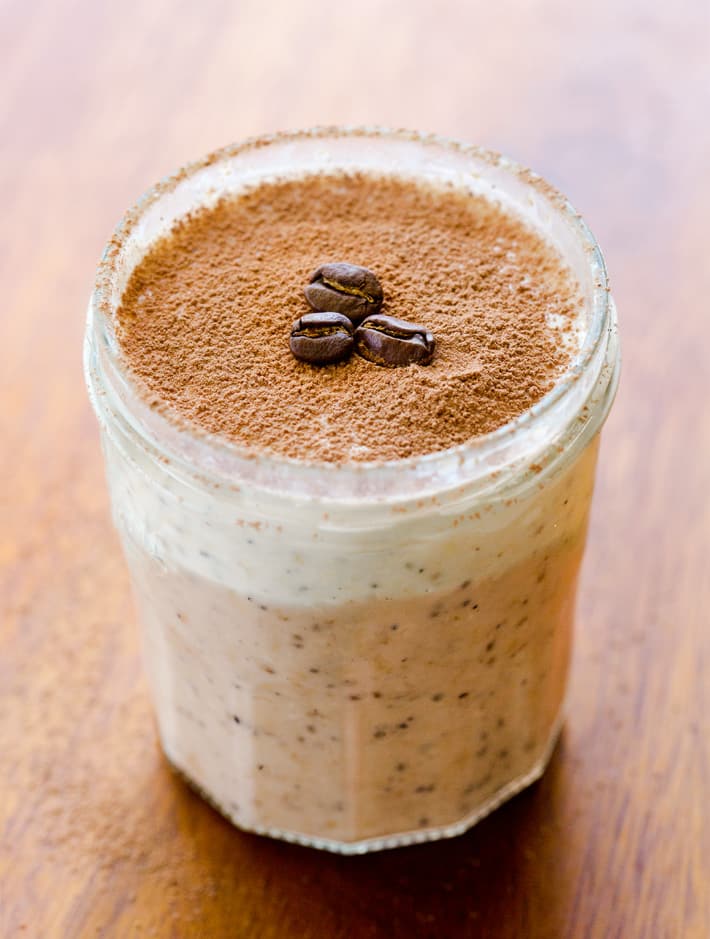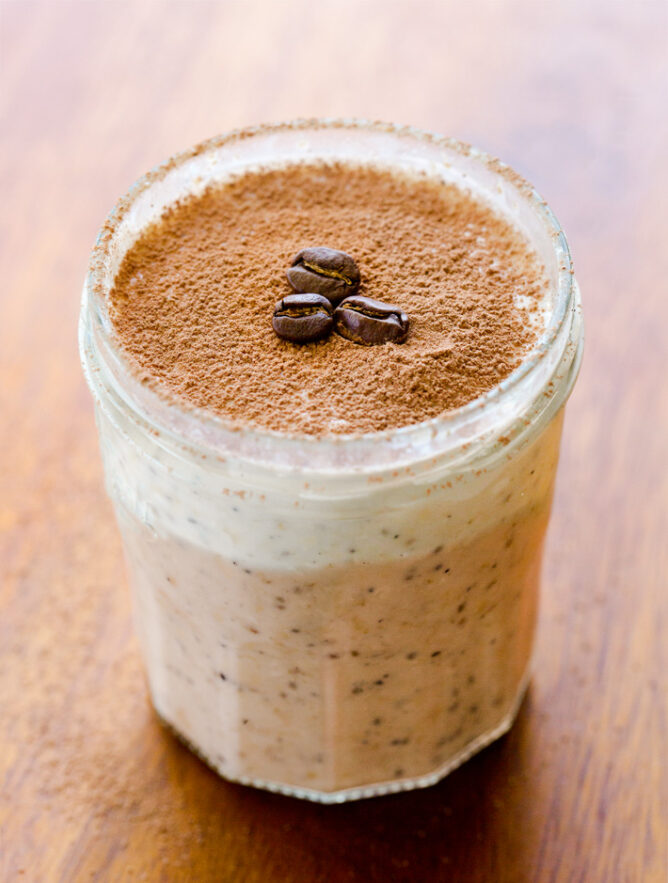 Tiramisu overnight oats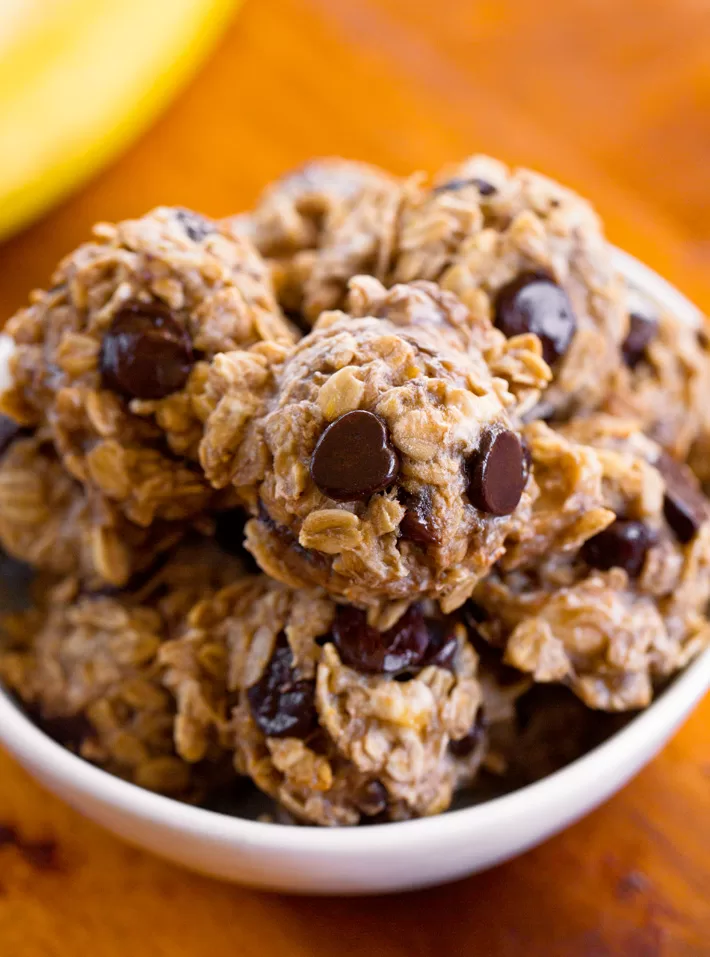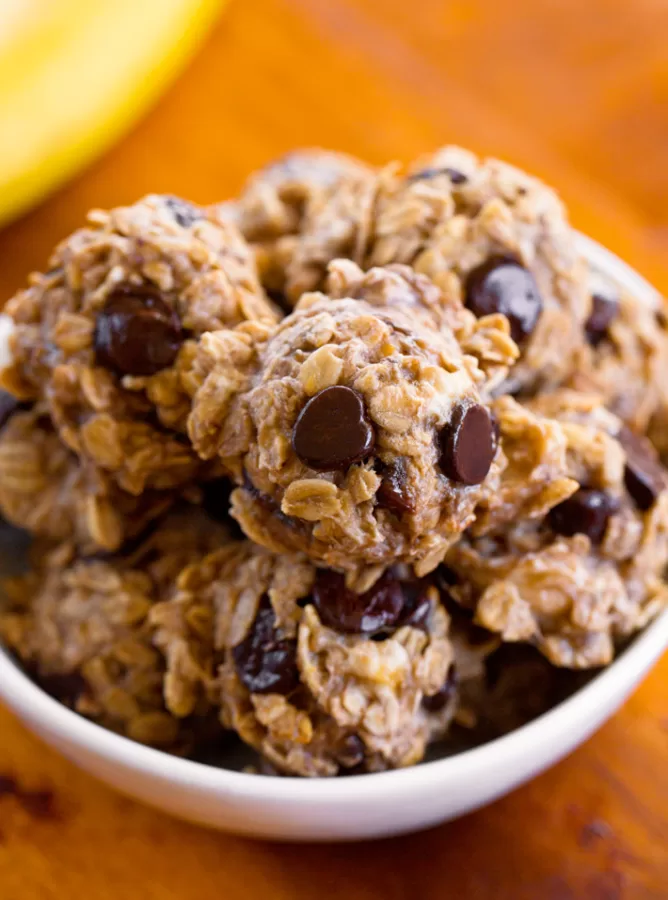 banana oatmeal cookie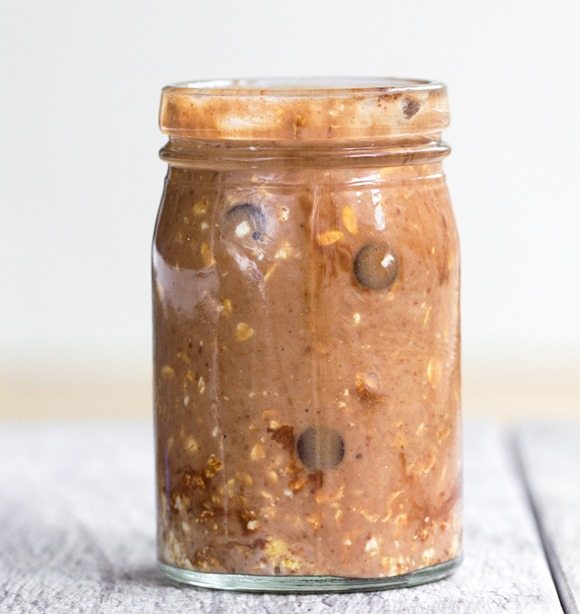 chocolate overnight oats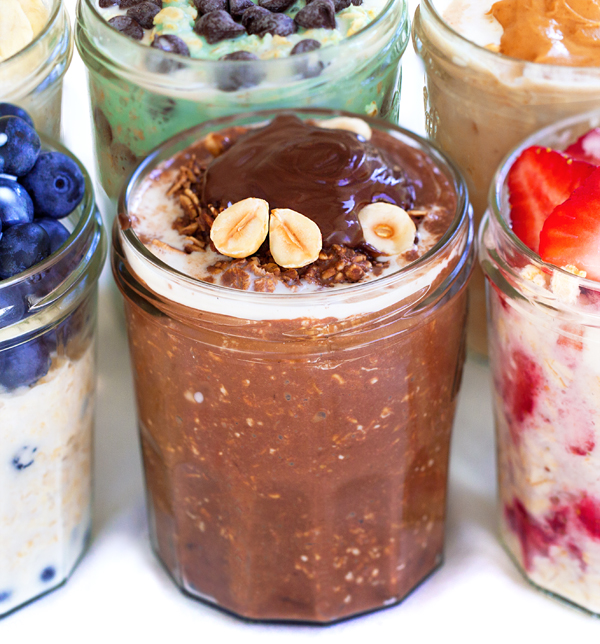 Overnight Oats – 15 Flavors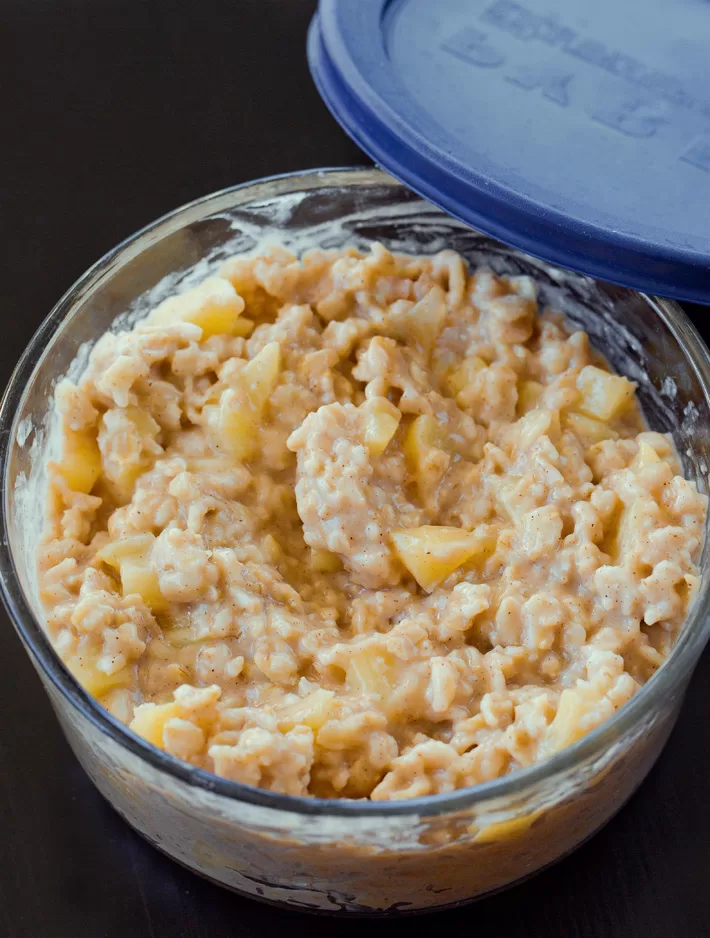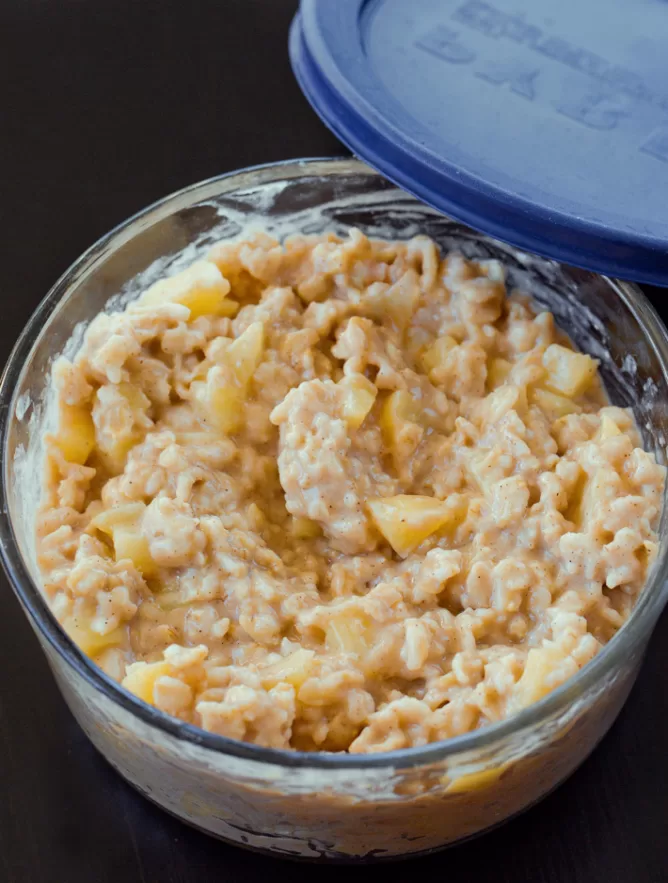 apple cinnamon oatmeal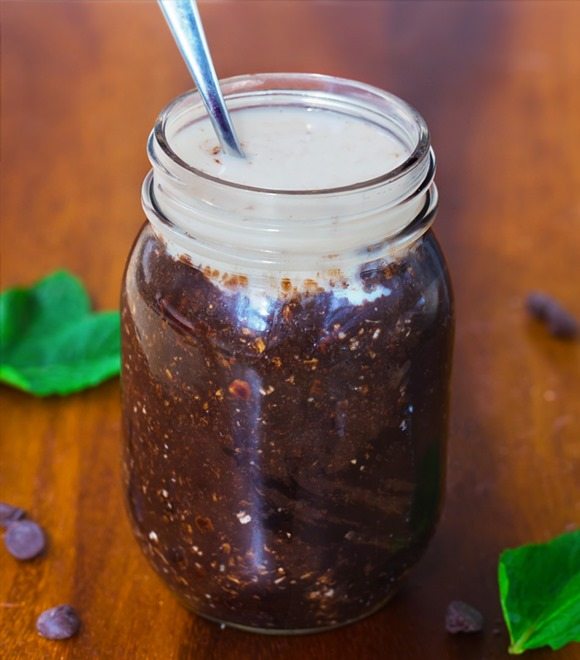 thin mint cookie overnight oats