Want to get things done and be more productive? body doubling can help. This article explains what body doubling is and how to use it.
Increase productivity with body doubling
When I first read the term "body doubling," I thought of stunt doubles, or cloning yourself.
Both ideas sound fun, right? So, when you have a pile of work to do, have you ever wished you could clone yourself so you could get more done?
actually, Body Doubling is a true productivity tool People use it all the time to manage their attention and stay on track.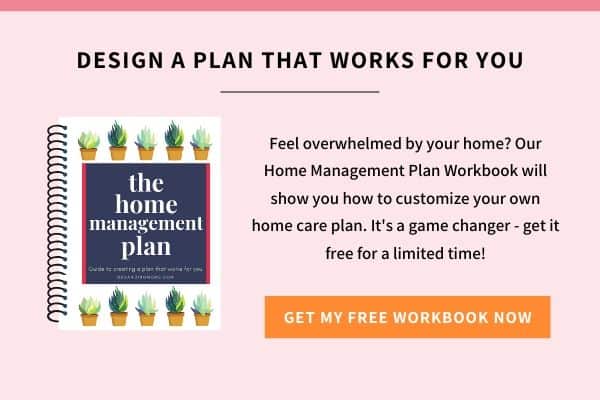 In fact, you must have experienced "body doubling" once!
What is body doubling?
Body Doubling works with someone else to help you stay more focused and productive.
Many people may be using "Body Doubling" without knowing it!
If you've ever been to a coffee shop or a library and worked with other people, you've probably noticed that you were on track and got more done. This is just one example of body doubling.
If you've ever had someone help you clean out the garage or organize your clothes, you've doubled that too.
When we moved into a new house a few years ago, my mom stayed with me to help unpack the kitchen. I made all the decisions about where things were going, but having her with me kept me on track.
I didn't get distracted by other tasks or postpone decisions.
Our focus was to get it done!
In my first full day at home, I was able to unpack and organize the kitchen.
Having my mother there as a body double allowed me to set up the kitchen much faster than I could have set it up myself.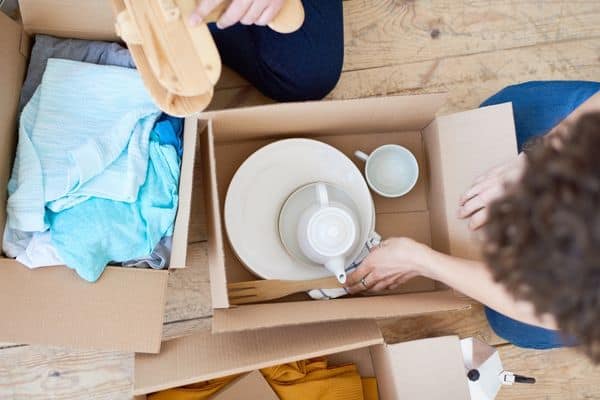 Weight gain increases motivation
Working with others keeps you motivated, whether you're working together or alone.
Although not extensively studied, some sources state that: Working with others can boost your dopamine levels and keep you motivated.
I experienced this firsthand earlier this year.
I rented a "dedicated desk" in my new coworking space. They were still finishing up the office and I was one of the first to start working there. For about a month, I worked in a large office with 10 desks, but I was completely alone.
I felt that the stillness increased my concentration.
But after a while, I had an officemate.
I was worried that quiet study places would become a thing of the past.
But I found that working with someone in the room actually helped me focus more.
She also worked quietly.
why it works
Body doubling has received a lot of attention on social media platforms, but there hasn't been much formal research into why it works.
I have mostly seen anecdotal evidence for this phenomenon. However, there are several reasons why so many people have succeeded in body doubling.
Having other people around reminds you to focus on your work. I get distracted working in the library and seeing other people typing on their computers helps me remember why I'm there and what I want to focus on. increase. The presence of other people can also make boring work feel like socializing.
social motivation. Sometimes being with other people is itself a motivation. You can combine fun social connections with what you want to accomplish. This is why marathon training groups are so popular!
Body doubling sets a clear goal. Inviting a friend over to clean your house, or going to a coffee shop to write your thesis will give you a clearer picture of what you want to achieve. The more you focus on a specific goal, the more likely you are to reach it.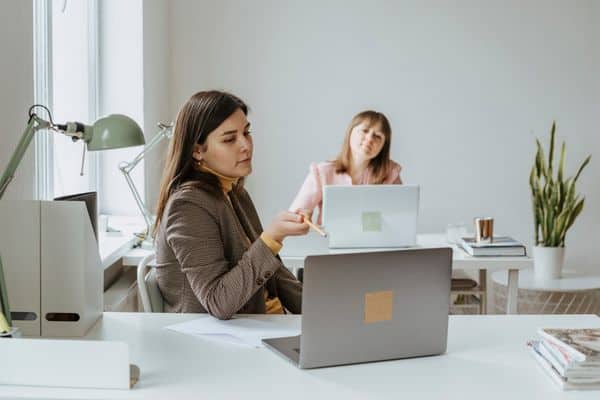 How to start using body doubling
To start using the body double technique, Decide what you want to do first!
Then figure out where you need to do your work.
So if your goal is to pack your suitcase for your next trip, you should stay home.
Then you need to find an "accountability partner". This could be a family member, friend, spouse, or someone you can chat with on the phone or Facetime while at work.
For tasks that involve a lot of physical work, I find it helpful to write out a simple list of steps that need to be completed to get the job done. , you can refer to the list when you need to go to the next step.
If you're working more focused, it's a good idea to move to a quieter location where you can concentrate.
It's okay to work with strangers! 🙂
When working with concentration, just working with others who are equally focused can be a big help.
Even office spaces with libraries, coffee shops, and coworking lounges are perfect for this kind of work.
If you decide to ask someone to be your Accountability Buddy, you can go to a more solitary place knowing that your Accountability Partner will be by your side while you complete the work.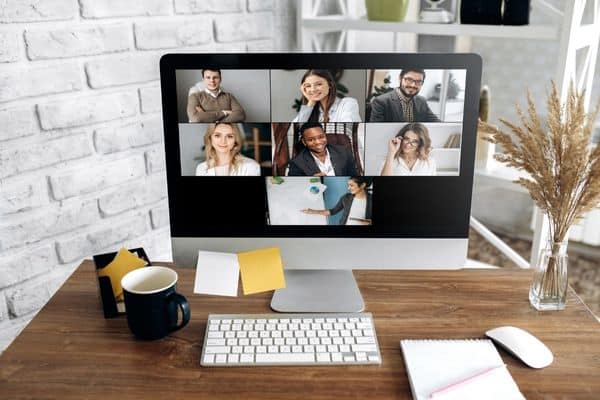 Virtual body doubling
Working with others is not always possible or necessary.
During lockdown, one of my blogging friends set up a coworking group online.
We logged on to Zoom, chatted for a bit, shared what we wanted to accomplish, and then got to work.
After a certain amount of time, stop and check in with each other.
I accomplished a lot during these collaborative sessions.
Bloggers often work alone, so working with others was a great motivation to start.
When I started to get distracted, I would watch my friends work on Zoom, write down my goals for the day, and see it as a cue to keep it going just a little longer.
I think the combination of being social, setting specific goals for my work hours, and knowing that my friends are also working has really helped me stay on track and get more done.
How to get the most out of your body doubling session
If you are working with an accountable person, talk about your plans in advance.
We recommend setting up an initial chat to share what you'd like to work on and using a timer to keep you focused.
Set the ground rules before you start Your accountability partner can support you in sticking to your plan because you know what to do.
ADHD body doubling
I first learned of the term body doubling when researching ADHD (attention deficit hyperactivity disorder) symptoms.
Here is a great Youtube video explaining body doubling. How to do ADHD:
Is it only for people with ADHD to double their bodies?
Not at all! Body doubling is a strategy that anyone can use.
In the video above, she says: Working with a body double is perfect for the following tasks long, repetitive, or tedious.
If you think adopting the body doubling technique might help, give it a try.
How to build body doubling into your schedule
If you want to work with someone, you usually have to make a plan.
Especially if you want them to come to your house at a certain time or meet you online.
Once you have an idea of ​​what you want to do, Text or call the person you want to work with and see if you can set up a time.
Schedule it!
If you know you need to concentrate on reading or working on your computer, schedule time to go to the library or coffee shop.
This summer my kids went to a half-day camp a short drive from our house. I found a coffee shop where I could sit outside and be in the shade, so I decided to focus that time on my work. It saved me a lot of driving hassle and I was able to get a lot done while there.
Related: how to plan your week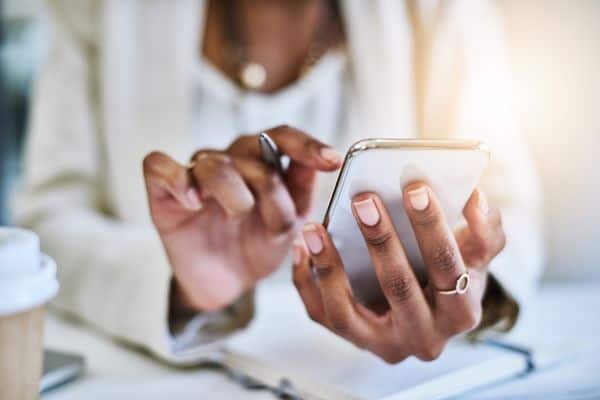 Doubling your body changes the way you look at work
Body doubling combines boring, repetitive, or long things with being with other people.
Your work will no longer feel difficult, and you may be able to enjoy your work.
Have you ever volunteered with a community group to pick up trash or clear bushes in a park to make a playground?
Those tasks are pretty awful on their own, but they're fun when you do them with other people.
Plus, you'll feel good about completing the project you need and helping out!
Body Doubling does the same for our own personal projects.
It can turn something we dread working on into something we can at least tolerate (and possibly enjoy!).
Effects on self-esteem
Anecdotally, doubling your body is one of the most effective ways to stay motivated to work towards your goals and common tasks.
Having a sense of social accountability means fewer distractions and a little more motivation.
But after working with someone and getting a lot done, there's a noticeable difference in how I feel about my ability to complete tedious tasks, tackle potential problems, and make progress towards my goals. I notice that there is
Simply put, I feel really happy and good about myself after meeting my goals for the day and being able to spend time with othersIt greatly affects my mood for the rest of the day.
Being able to repeat this success over and over again will help you focus and complete the tasks that matter to you, and boost your self-esteem.
How to use body double
Looking for ideas and ways to work with a Body Double Accountability Partner?
here are some additional ideas It will help you start brainstorming.
tidy up the closet
plan your week
Organize your paper
domestic affairs
clean the car
Make a meal plan for the week
write a report
return email
pay bills

How long should I work?
This is entirely up to you!
There is no magic formula for the best time to work together.
I usually like to work several hours at a time if possible. Pomodoro Technique Divide the time into small chunks.
When I'm in a solo setting I usually find that It is best to work in 30 minute intervals (25 minutes of work, 5 minutes of rest between each work session)..
But when I have friendly oversight work with someone, I found that I can work with 1 hour intervals.Me 50 minutes work, 10 minutes break.
After a three hour session, I'm usually at my limit and need to take longer breaks.
One of the best productivity hacks!
I think using the body doubling technique is one of the best ways to tackle dreaded tasks.
Whether you're working with a virtual support group, in person, or in a crowded place, a supportive atmosphere can help you avoid burnout and fatigue.
Now that you have this productivity tool at your disposal, it's time to make a plan to incorporate it into your life.
Other productivity ideas