Making your own baby cereal costs a fraction of what you can buy it and takes just a few minutes! Learn how with our easy tutorials.
What's the best baby cereal to start with?
For years, it was recommended to start with white rice cereal. Single grain cereals are a good choice to start with.
What are the best grains for making baby cereal?
With so many nutritious grains, it's perfect for making baby cereal from scratch.
rice It is generally the least allergenic grain and is easily digested. Organic brown rice, jasmine rice and basmati are the best.
oats Perfect as a baby starter grain. Rich in fiber, calcium, protein and even some B vitamins. Old-fashioned, steel-cut, and rolled oats are all suitable for making baby cereal.
barley It's a great source of fiber, vitamin A, folic acid, and even protein.When cooked, barley has a texture similar to oats. It mostly comes in shelled, rolled, and pearlized forms, and all three are great for baby cereal.
Kamut A high-protein grain, it contains about 30% more protein than wheat. It has a sweet and buttery flavor. The shape resembles basmati rice.
Millet Rich in B vitamins, potassium and iron, it's even considered an excellent source of protein. It's gluten-free and perfect for those with grain sensitivities.
Quinoa It is rich in fiber, iron, is an excellent plant source of protein, and is gluten-free. Rinse the quinoa well.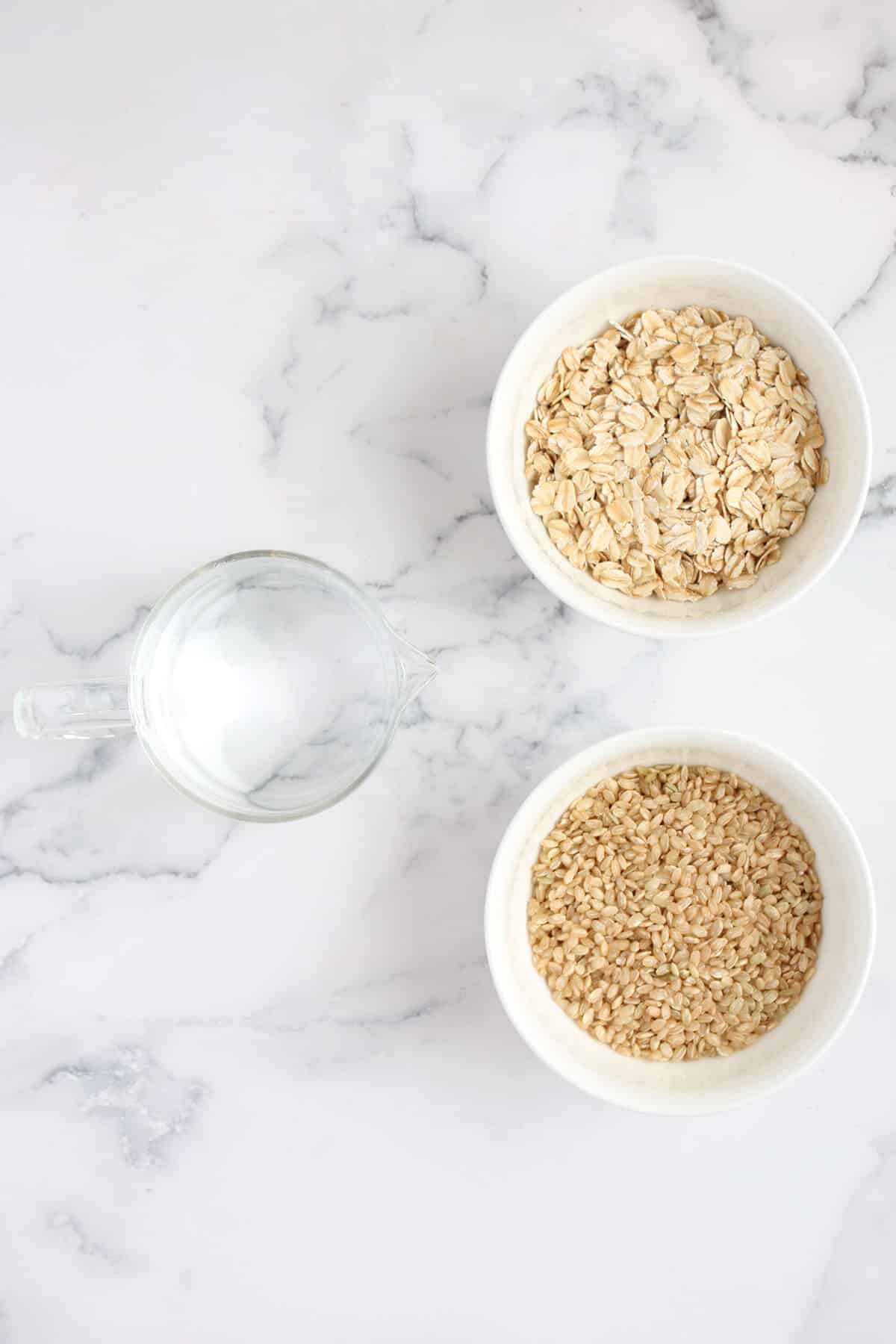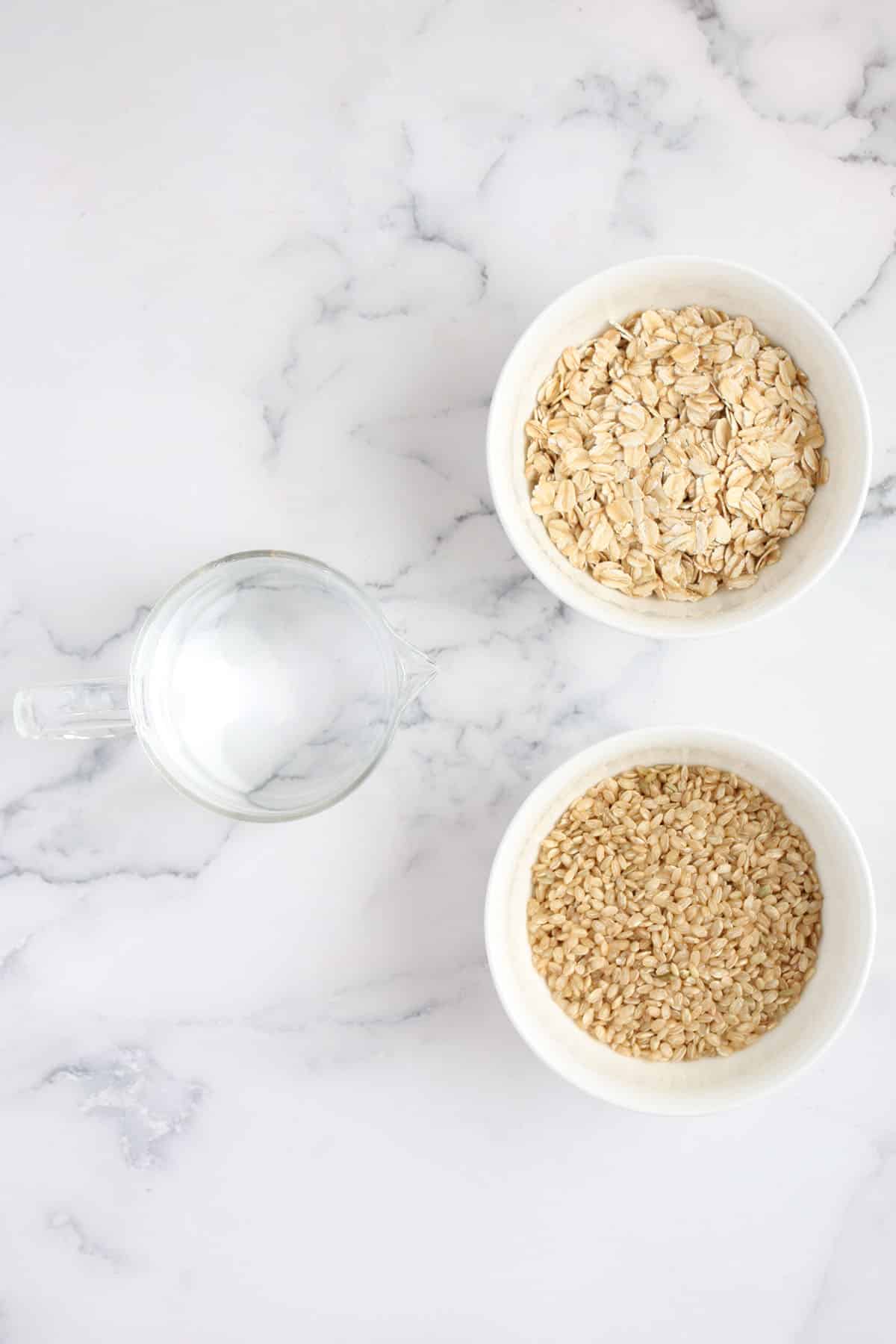 How do I make my own baby cereal?
Here's how to do it…. (it's incredibly easy!)
Place the uncooked grains in a powerful blender and pulse until fine. that's it! Really it's that easy. It's expensive to make your own, but it provides your baby with the nutrients of whole grains and is super fast and easy to make.
To cook:
1/2 cup ground grain + 4 cups water
Put in a pot and bring to a boil. Then reduce heat and simmer for 15 minutes. If too thick, add a little water. You can make a lot with this! You can store leftovers as individual portions and freeze them for later.i love the NUK silicone tray Because I like the size of the cup. They are a really good portion size and I like that they have lids that cover the entire tray instead of individual lids.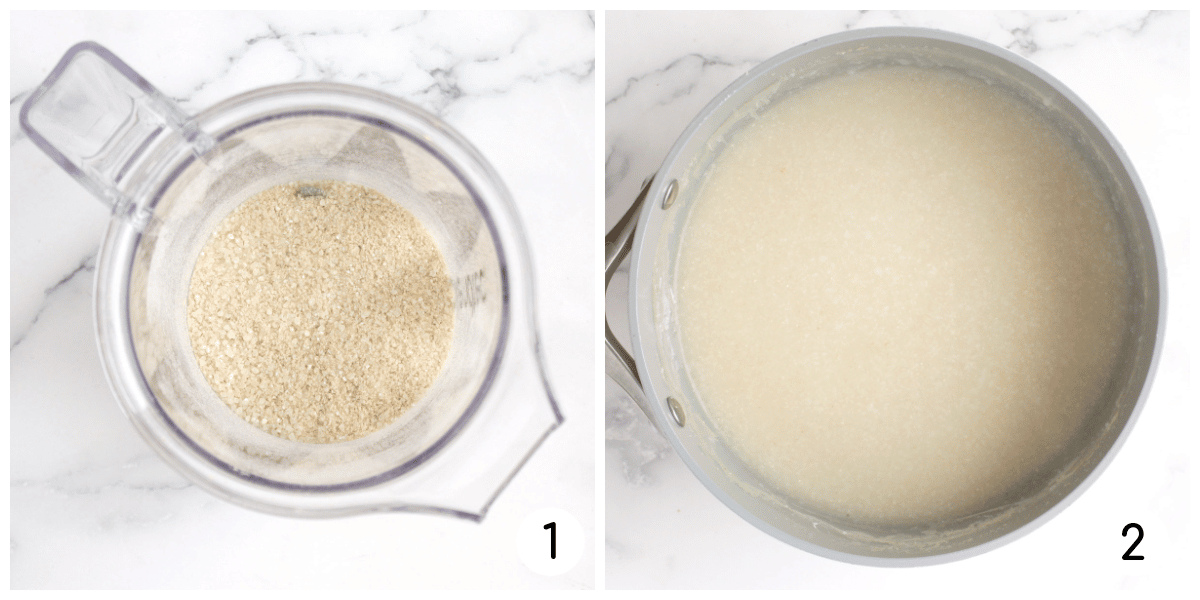 When can I start giving baby cereal?
Most babies are ready to start solid foods between 4 and 6 months of age (professionals often recommend waiting until closer to 6 months).
These are some of the signs that your baby is ready to eat solid foods.
Babies can lift their heads well when propped up to sit. Don't offer even strained baby food until then. Chunky food should wait until your baby can sit on her own, usually until she is 7 months old.
The tongue propulsion reflex disappeared. Try this test: From your baby's spoon or fingertip, put a small amount of baby-friendly food diluted with breast milk or formula into your baby's mouth. If the food comes right back on its little tongue and continues after several attempts, then the thrust is still present and the baby is not ready to spoon feed.
Your baby will reach out and show interest in the food on the table. If she grabs the fork from your hand or looks with eager excitement at every bite you take, it could be a sign she's hungry for more real food.
Babies can use their tongue to move back and forth, up and down. How do I know? Look carefully.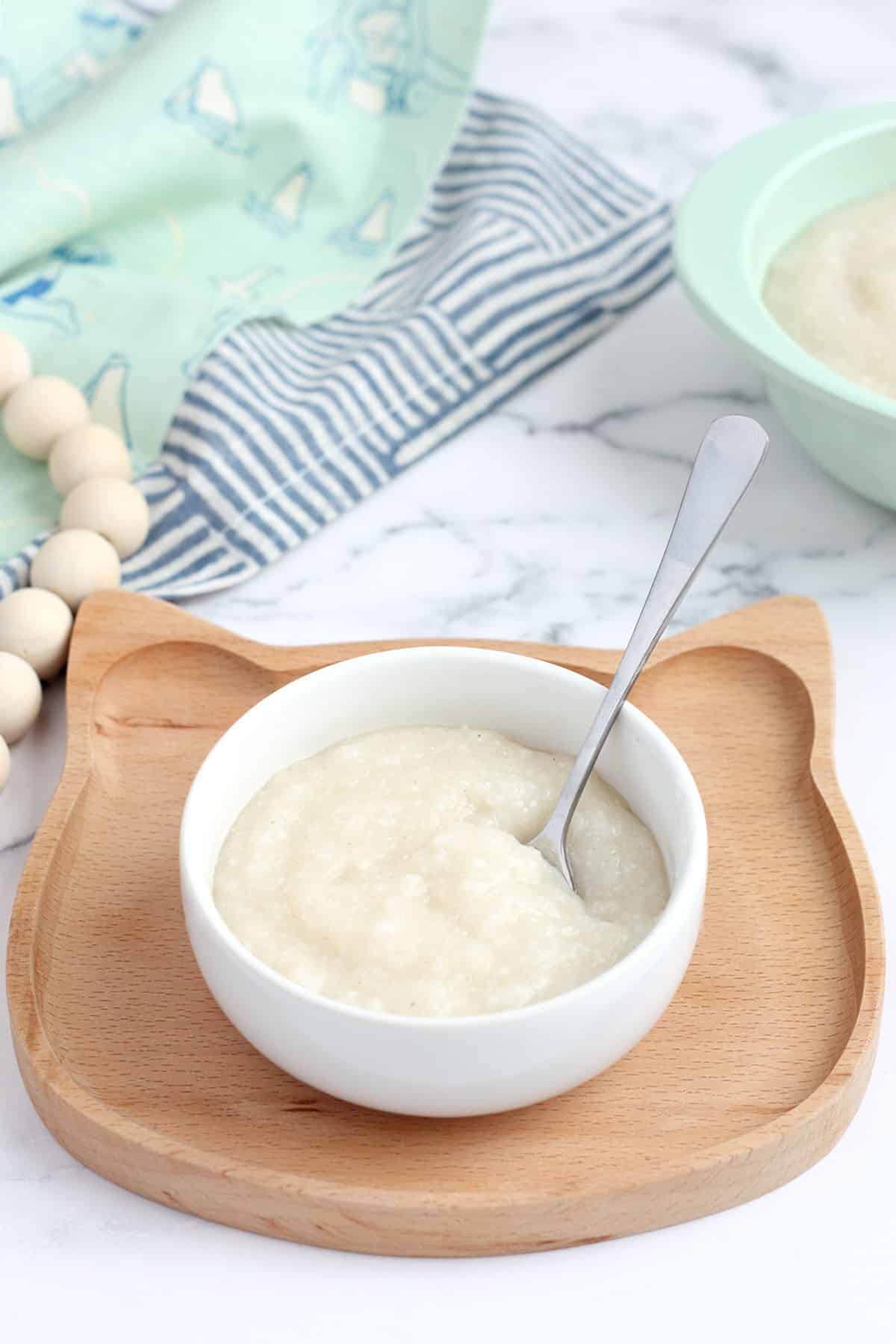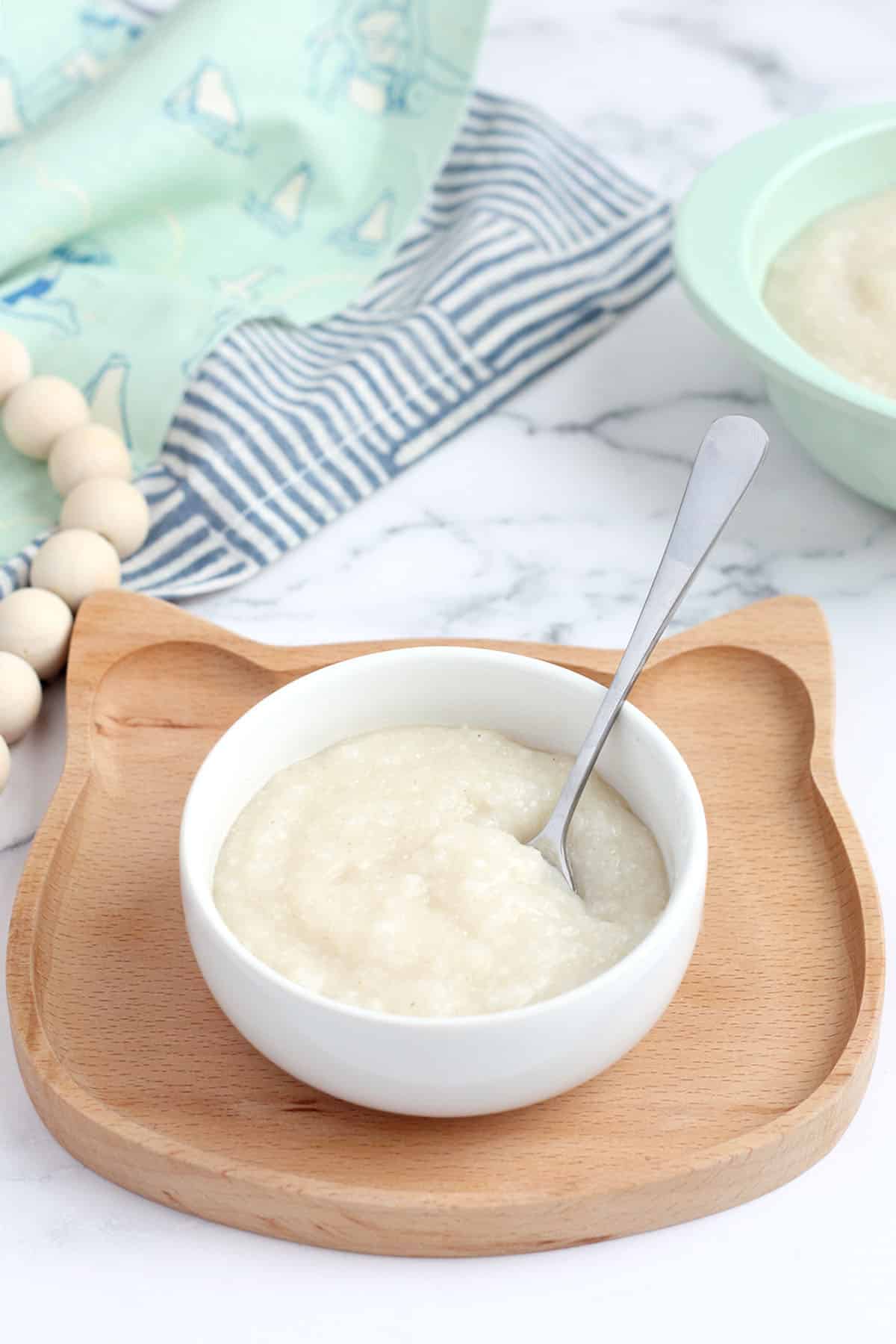 Other Great Foods for Babies: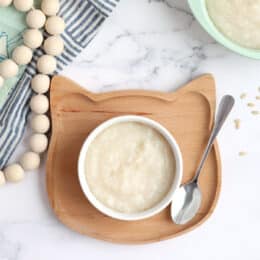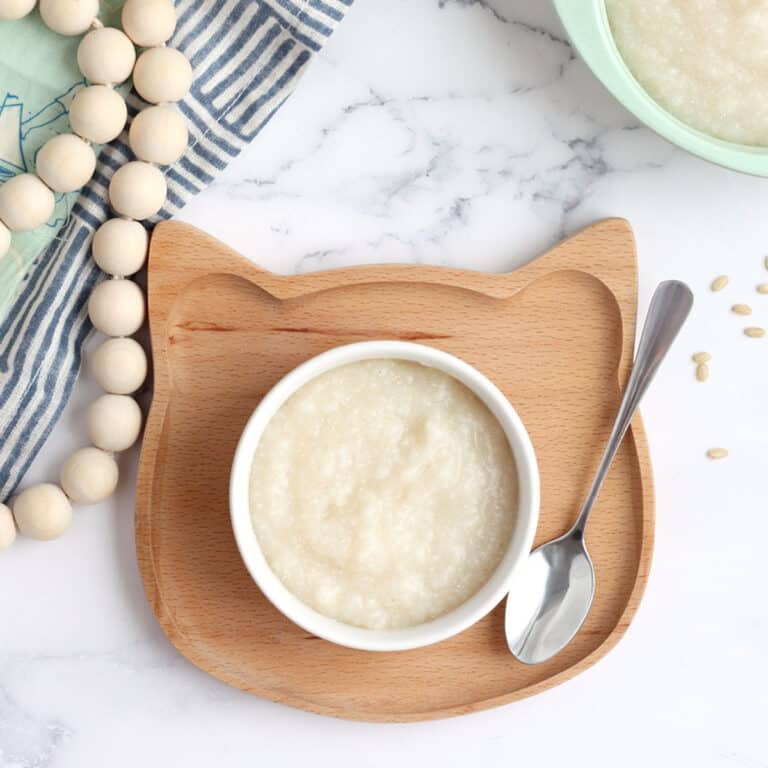 1/2

cup

brown rice

or oats

Four

cup

water

For oats, use 2 cups
If using rice, rinse well.

Pour the grain into the blender. Pulse until well.

Combine the ingredients in a pot and bring to a boil.

Then reduce heat and simmer for 15 minutes or until desired consistency.

Remove from heat and allow to cool before feeding baby. This cereal can be mixed with a small amount of breast milk or formula when breastfeeding.

Store leftovers in an airtight container. It's good for about 5 days in the refrigerator.
If too thick, add a little water. You can make a lot with this! Leftovers can be stored separately and later frozen for up to 3 months.
calorie: 29kcal | | carbohydrates: 6g | | protein: 1g | | obesity: 0.2g | | saturated fat: 0.05g | | Polyunsaturated fat: 0.1g | | Monounsaturated fat: 0.1g | | sodium: Fourmg | | potassium: 17mg | | fiber: 0.3g | | sugar: 0.1g | | calcium: Fourmg | | iron: 0.1mg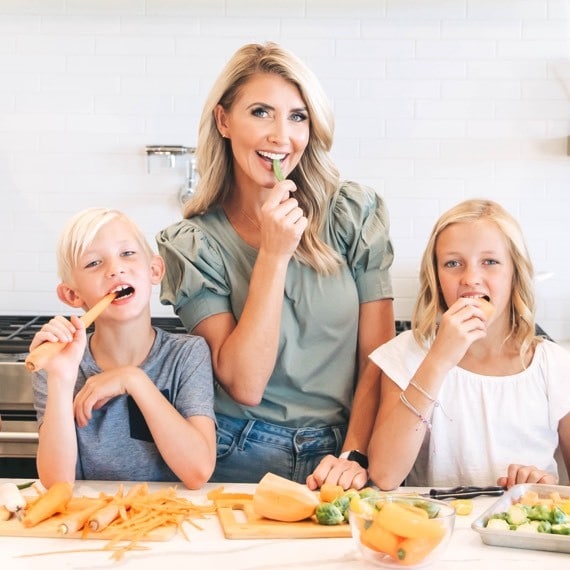 Natalie Monson
I am a registered dietitian, mother of four, a food lover and a strong promoter of healthy habits. Here you'll find delicious, fruit- and veg-rich recipes, tips to help your kids eat better and more intuitively, and tons of resources to feed your family.
Learn more about Natalie