You only need 3 basic ingredients to make these simple and delicious 3-ingredient peanut butter banana bars! You can eat nutritious snacks.
As you browse the aisles of the in-store snack bar, you'll notice a few things. First, the selection is really big. There are likely dozens of bars to choose from.
Second, (and unfortunately!) bars are almost all made from highly processed and highly sweetened ingredients. also applies. We love creating our own snack bars – simple, complete, and nutritious.
These 3-ingredient bars have the sweet flavor and on-hand appeal of store-bought bars, but are made exclusively with peanut butter, oats, and bananas (with some optional toppings!). ). It's an everyday ingredient and I'm sure you'll love it.
Why We Love These Homemade Snack Bars
With only 3 ingredients in the dough, making these bars is quick and easy. Even your child can do it!
Peanut butter, bananas and oats provide a balance of carbs, protein and fat so you know your little one is eating a snack that keeps them nourished.
Toppings are fully customizable. From nuts and seeds to sprinkles and chocolate chips, the possibilities are yours!
No added sugar (not counting chocolate chip sugar), but it tastes like dessert!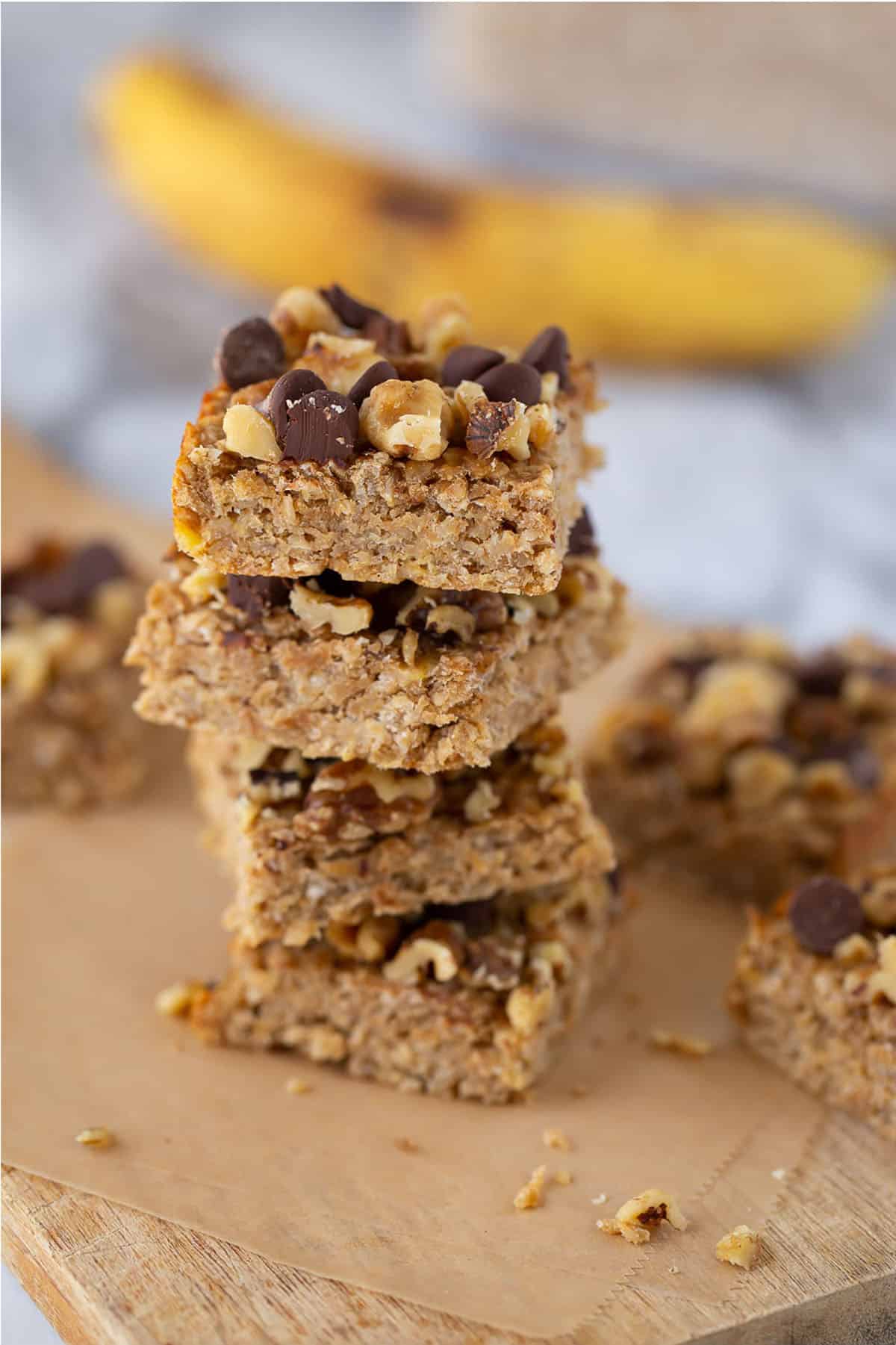 Ingredients for making peanut butter banana bars
As you can guess from the recipe title, these delicious homemade snack bars only have three ingredients. You can add more toppings to make it even tastier or add variety.
banana – Use ripe bananas. The more ripe, the sweeter the bar.
peanut butter – Creamy peanut butter is what you want to use for this recipe.
oats – Old-fashioned oats pair best with the crunchy texture of these bars.
How to make 3-ingredient peanut butter banana bars
If there's anything easier than the ingredients in these bars, it's the instructions on how to make them. You will miss it.
Mix the mashed bananas with the peanut butter and oats.
Press the dough into the baking dish.
Sprinkle on the topping.
bake.
It's that easy!
Can I freeze 3 Infused Peanut Butter Banana Bars?
Yes! These bars freeze well. Slip a square of parchment paper between each bar to prevent sticking, then slide into a gallon zipper freezer bag.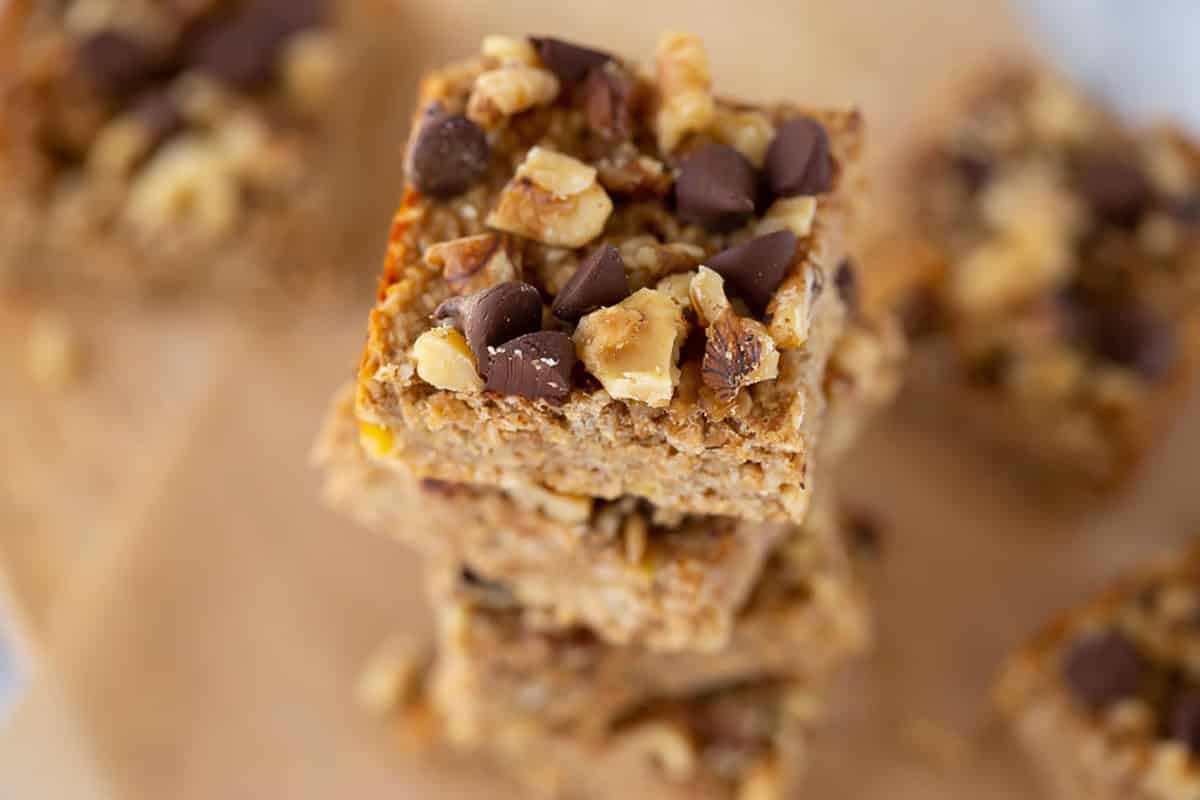 HEALTHIER SNACK RECIPES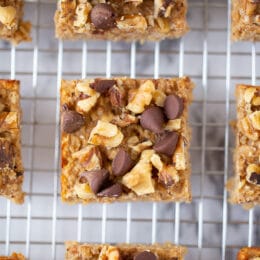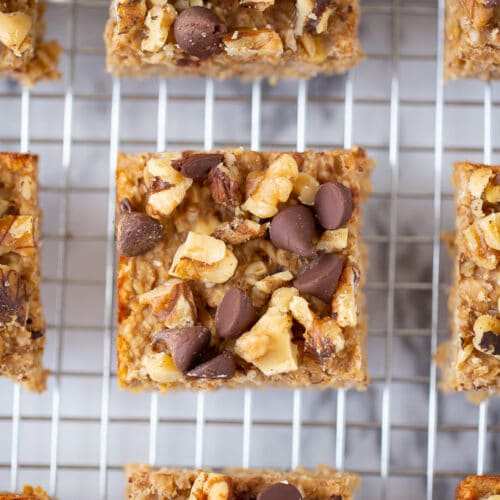 topping
1/4

cup

walnuts, chopped

2

tablespoon

chocolate chip, dark
Preheat oven to 350°F and line the bottom of an 8 x 8 inch glass dish with parchment paper. (I used my finger to smear the sides of the dish with coconut oil.)

Mash the bananas and mix in the oats and peanut butter.

Spread the batter evenly over the finished dish and scatter the walnuts and chocolate chips. Lightly press nuts and chocolate into bar.

Bake for 18 to 20 minutes or until a toothpick comes out clean. Cool in skillet for 20 minutes, then slide spatula under parchment paper and carefully transfer entire uncut bar to rack to cool further. The longer it is, the easier it is to cut.)
calorie: 200kcal | | carbohydrate: 27g | | protein: 7g | | thick: 8g | | saturated fat: 2g | | sodium: 35mg | | fiber: Fourg | | sugar: Fiveg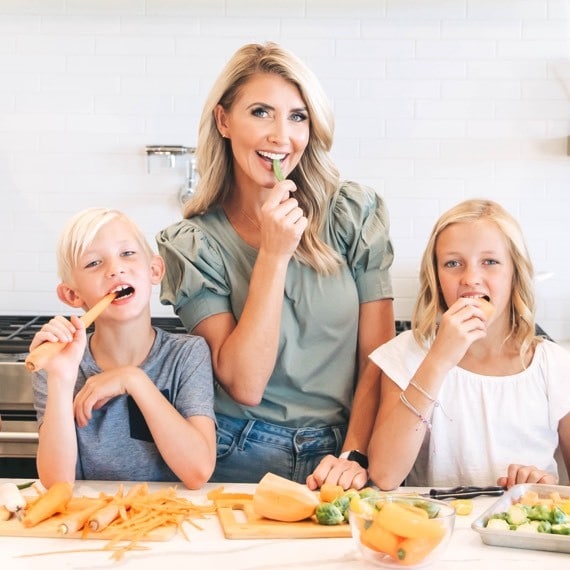 Natalie Monson
I am a Registered Dietitian, mother of four, a food lover and a strong promoter of healthy habits. Here you'll find delicious, fruit- and veg-rich recipes, tips to help your kids eat better and more intuitively, and tons of resources to feed your family.
Learn more about Natalie