Use these easy tidying up ideas to declutter and organize your home.This article contains over 100 free printable lists what to throw away today!
what to get rid of today
who are you looking for what to remove today Can you free up space in your home?
Ready to get organized?
A lot of the clutter in our lives is just getting used to.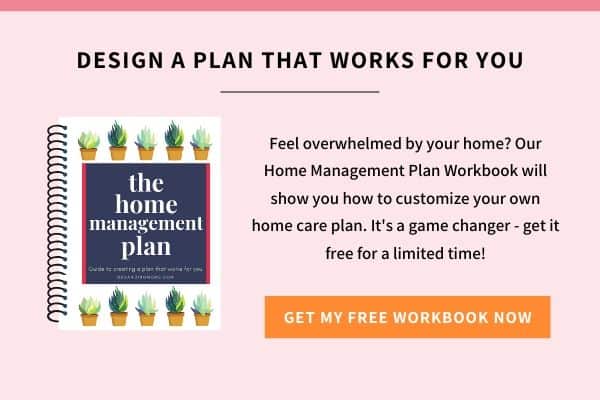 It has become so much a part of our environment that we no longer notice it.
A lot of the things we hang around are things we can throw away.
Or recycle, gift, donate to goodwill, or reuse (within reason – hoarding recyclables is not a good idea).
Not sure how to dispose of organized items? Here's a guide to understanding what to do with what you've disposed of.
Why it's important to get rid of the easy things to clean up first
Watch this video explaining why it's better to start with a simple decluttering decision.
organizing list
looking for ideas what to get rid of todayhere is a growing list of suggestions and inspiration:
Receipts that are no longer needed.
old magazines and newspapers.
Earrings without a pair.
pairless socks.
perforated socks.
"Stop" socks.
Dead or nearly dead plant.
Disliked toiletries.
Random scraps of paper.
Dry cleaner hanger.
The plastic hanger that comes with the clothes in the shop.
Cell phone codes that are no longer in use.
old computer.
old printer.
old electronics.
Glasses that are no longer used.
Worn out sunglasses.
Change (collect in a jar and take to a bank or Coinstar vending machine to redeem an invoice or gift card).
broken toys.
junky toys.
Photographic doubles.
A scarf you don't wear.
Old rugs that are rolled up to take up space in basements and garages.
old sweets.
Expired food. (Check the expiration date!)
Worn out bras and underwear.
Expired coupon.
Costume jewelry you don't wear.
Cosby show sweater.
A CD you don't listen to.
A DVD you don't watch.
Cleaning products that are not in use.
unused rags.
An unused mop or broom.
Plastic bags (the store may collect them for you).
Broken vacuum cleaner and vacuum cleaner.
Old margarine and yogurt tabs.
Old sneakers (Sports shops sometimes bring these).
A dusty candle that you never intended to use.
Horrible vases and bowls.
A vase obtained for free from a flower delivery.
Crusty and dry Dryel packet.
Dry hand warmers, foot warmers, etc.
old makeup.
dry manicure.
last year's calendar.
Phone book.
Damaged or torn luggage that cannot be repaired.
A small bottle of hand sanitizer with an impossibly small amount of product left inside.
A bumper sticker that you will never use.
Bumper stickers used must be removed from the vehicle.
Sentimental worthless greeting card.
Hotel or sample size toiletries – perfect for donating to a shelter.
Snacks passing by one after another.
Old cookware – especially potentially dangerous.
A pen that doesn't move.
A mechanical pencil that gets stuck or always gets stuck.
Pillows old and nasty.
old invitation.
Lame mug.
stadium cup.
Old shirt with underarm stains.
Former address label and address stamp.
Broken or unused holiday decorations.
Hand soap that smells bad.
Wrinkled or torn wrapping paper, tissue paper or gift bags.
The shopping list you forgot to bring to the store.
A cell phone cover for a cell phone you no longer own.
Forgotten codes from electronics of the past.
A preferred shopping card for stores you've never shopped at. You can also get rid of plastic cards if the store allows you to enter your phone number instead of presenting your card.
An old key holder that is no longer used. Especially the ones you got for free.
Keys for old apartments, houses, storage lockers, etc.
Textbook not helpful. Yes, they make great door stops, but it's time to let them go.
Extra buttons for new clothes you purchase (usually in a small plastic bag!).
Expired Medicines – Participate in medicine collection events.
Super old or nasty cough drops.
A box of tissues with only 3-4 tissues left. Collect the leftovers in one box and remove the excess tissue box.
Syringes and cups that come with children's medicine. Keep what you need in case someone in your family gets sick and dispose of the rest.
A bandage that looks like it's about to start rotting in front of me.
Three-dimensional sourdough crafts that crack and crumble even though they are cute.
Old 90210 poster.
A game with many pieces.
Something I've kept from my past career. Please keep the certificate. Anyway, the rest is probably outdated.
old video games.
Pantry items you really don't want to eat. Please donate before it expires. someone needs it
Clean up gadgets that didn't work. Maybe they work for someone else?
Duplicate kitchen items.
old kitchen towels.
old paint. Call your local waste disposal company to find out how to dispose of it safely.
A box for purchases – toys, phones, computers, etc.
Plastic cutlery – bring it to work.
Unusable plastic food storage containers.
Loose screws, nails, nuts and bolts.
Pet toys that pets don't use.
Snacks that pets don't like.
An unused cookbook.
Spare straps, name tag holders, etc.
Gift Card – Use it up! I'm trying to load my Amazon gift card into my account as soon as I receive it.
Extra packing supplies – bubble wrap, old envelopes, plastic puffs in delivery boxes, etc.
A dry dish sponge.
old sunscreen. Apparently, sunscreen loses its potency after a year.
Dry cleaning plastic bag.
You've never opened a birthday party goody bag – I hope this goody bag trend goes away!
Almost empty bottle for bubbles. Consolidate them into one bottle and get rid of the rest.
Broken soap bubble gadget. If the battery is still good, save it.
dry marker.
Perfumes or colognes you don't use or like.
Broken lawn furniture could not be repaired with duct tape.
A chewy sippy cup.
Chewed baby toy.
A toy chewed by a pet.
An old plastic baby bottle that probably contains BPA.
An old water bottle that probably contains BPA.
Hair ties outstretched.
Souvenir beer mugs and shot glasses. If you are still active in your fraternity, please keep.
College and high school T-shirts and sweatshirts. If donated, youngsters may appreciate its "vintage" quality.
Headbands, scrunchies, barrettes, banana clips and other hair accessories are things you've run out of.
A best friend necklace for a friend you no longer keep in touch with. These things just caused problems, right?
Remote to devices you no longer own.
Old tape player, 8 track player.
Things I saved for projects that didn't come to fruition… toilet paper rolls, Altoids cans, wine corks, etc.
Related: How to make a practical elimination list
what to organize
I want to continue even after finishing list of things to put away?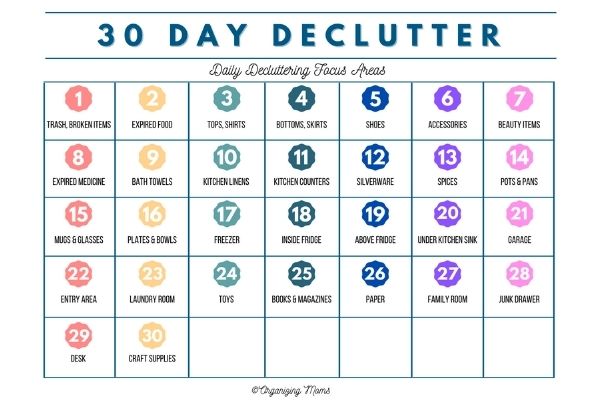 try us 30 day decluttering challengefocus on organizing one area of ​​your home each day.
You can make it simple or complex.
Learn more about 30 Day Declutter here.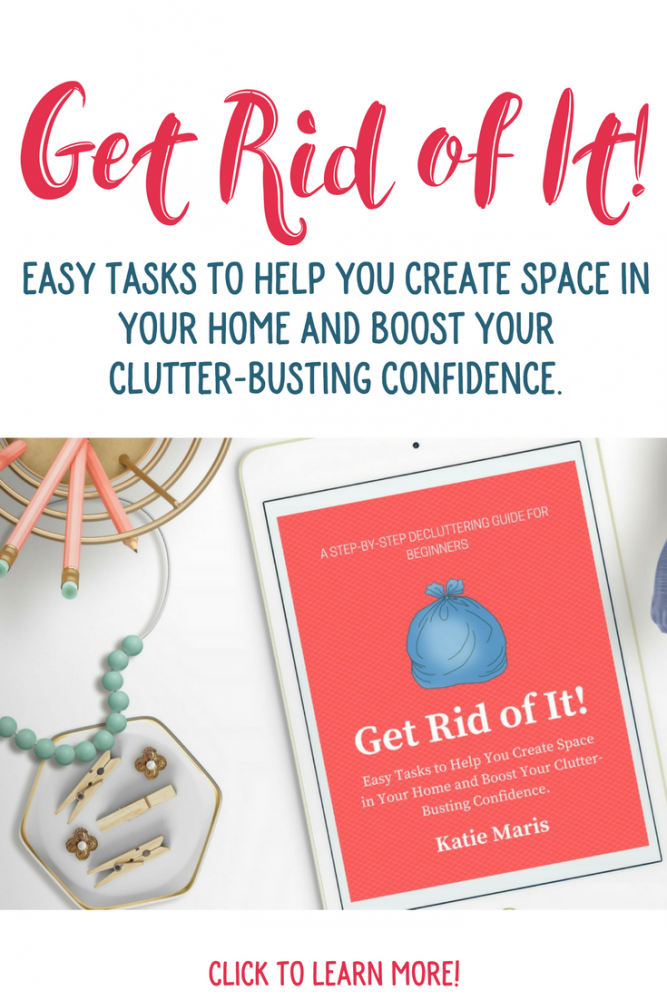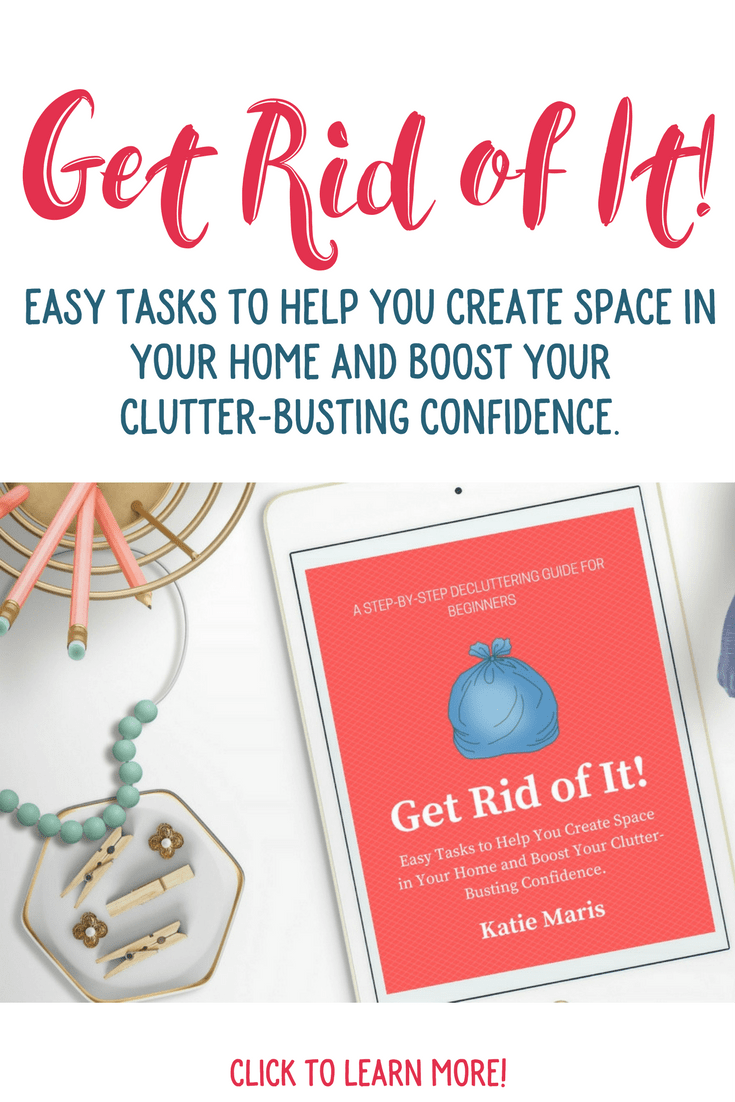 Need more organization guidance? Get rid of it! Our step-by-step organization guide for beginners includes manageable daily tasks to help you get rid of the most organized things.
Working through this guide every day will give you the confidence to clean up clutter, and you'll be able to clean up all the clutter in your home. Click here to get your copy now.
what to do with the discarded
Extensive organization can overwhelm you with too much to clean up.
that's perfectly normal.
And guilt may creep in when you start thinking about sending it all to the landfill.
But if you have a lot of things that you can't use, you can throw them away.
Nonprofits spend a lot of money disposing of useless items donated by people.
Grab a garbage bag and throw those items away yourself instead of burdening yourself with what the charity will eventually have to pay for.
If you have some items that you think others can use, here are some ideas for getting rid of them.
Schedule a pickup from a local charity. If there are items you need, we may be able to have them delivered to your home in a truck.
Sell ​​your items on eBay, Craigslist, Poshmark, or Facebook marketplaces.
Donate old towels, blankets and linens to animal shelters.
List items in the Freecycle or local Buy Nothing groups.
If your neighborhood allows it, put your items out with a large free sign on the curb. People take free stuff!
Host a garage sale or sell consignment at a thrift store
See here for more ideas on how to get rid of stuff.
Other organization tips: